I came to know about Suhang Restaurant in Richmond as they are recommended in Tourism Richmond's Dumpling Trail itinerary. Suhang is best known for their xiao long baos also known as pork soup dumplings.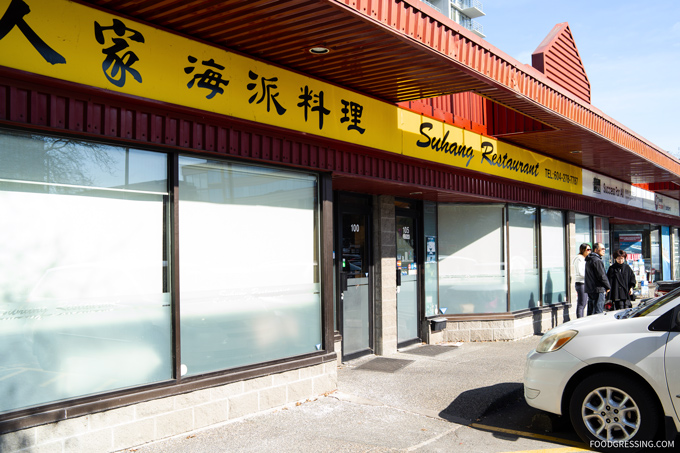 ---
Strip Mall Restaurant with Relaxed Ambiance
Located on in a strip mall on Ackroyd Road, the restaurant doesn't seem like much from the outside with all the blinds down. On the inside, the restaurant has a modest decor and seems like a cozy, casual place to enjoy a comforting meal.
We came in on a Sunday morning and were seated right away. The restaurant is small but the ambiance was quite nice being not noisy and chaotic.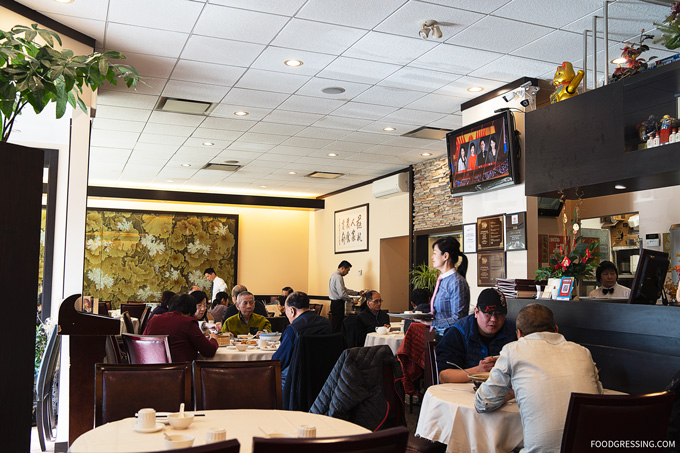 ---
Suhang Restaurant Menu
Suhang focuses on Shanghai-style cuisine. Their menu features Dim Sum (non-vegetarian and vegetarian), Cold Dishes, Soups, Morning Market Soups, Noodle Dishes, Rice Dishes. Most of their Dim Sum seem to run around $8 – $10. I have put together a pdf of their menu which you can download here (10 MB).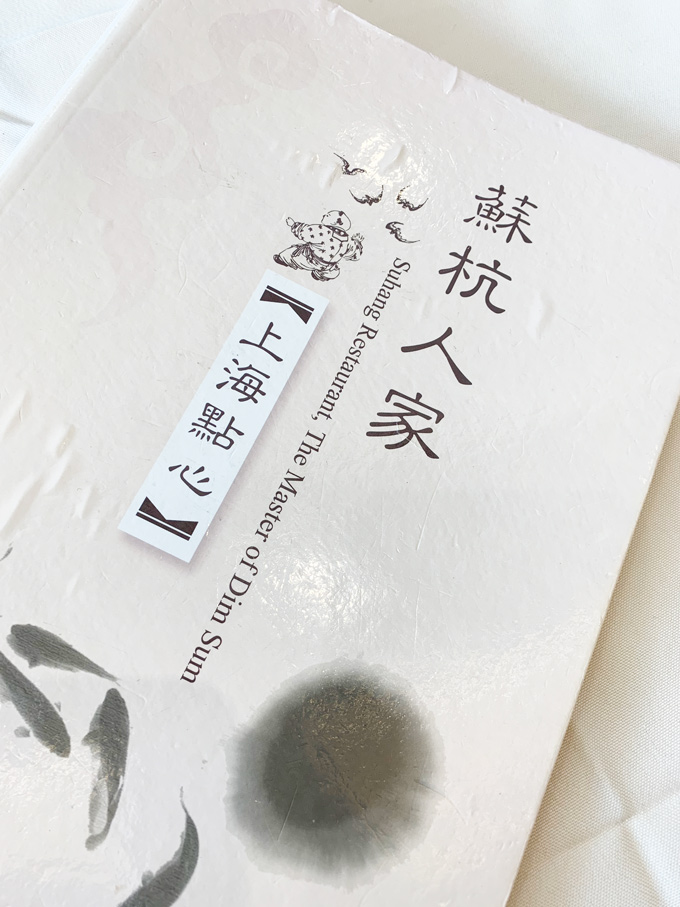 ---
What We Tried
On this particular Sunday morning, we tried a few of their dishes.
Xiao Long Bao (6 pieces for $7.95)
The xiao long baos did not disappoint. The thin, delicate wrappers were on point and held together all of the contents. The broth was hot and flavourful and not too salty while the filling was bouncy and tender. I would love to have this again at Suhang.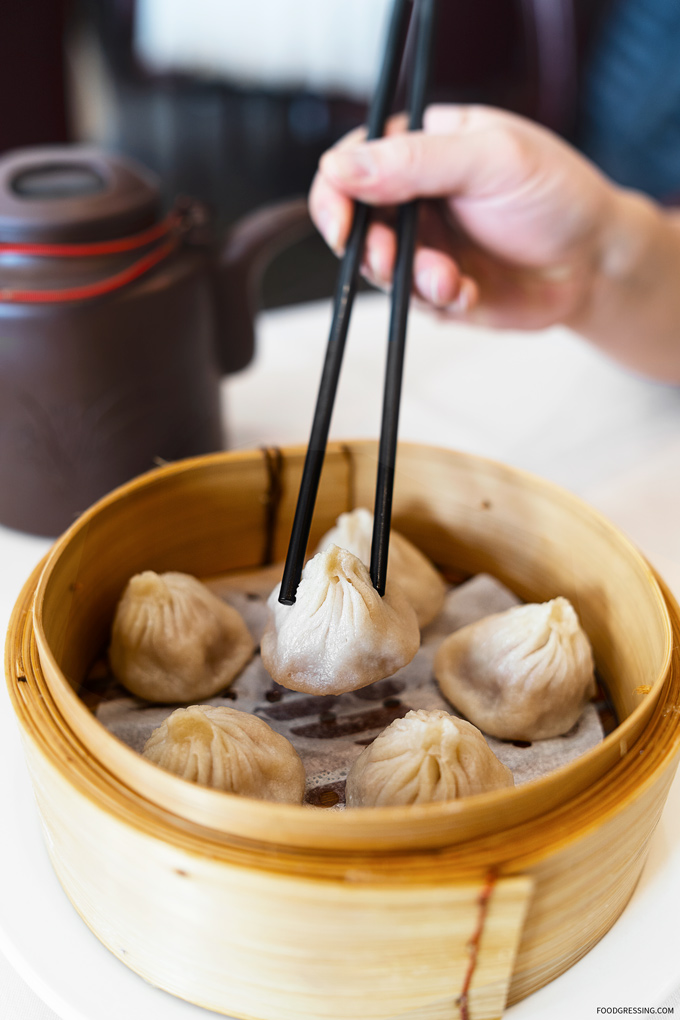 Xiao Long Bao with Crab Meat and Pork Filling (6 pieces for $13.95)
For an elevated xiao long bao experience, we ordered ones with crab meat and pork filling. The filling texture is more light fluffy than the classic xiao long bao which suggests that there is a reasonable amount of crab meat incorporated. The filling definitely had a taste of crab in it.
These premium xiao long baos are $6 more than the classic version. While they are good, the classic ones are just as satisfying. You could just order two rounds of the classic for pretty much the same price as one crab and pork one.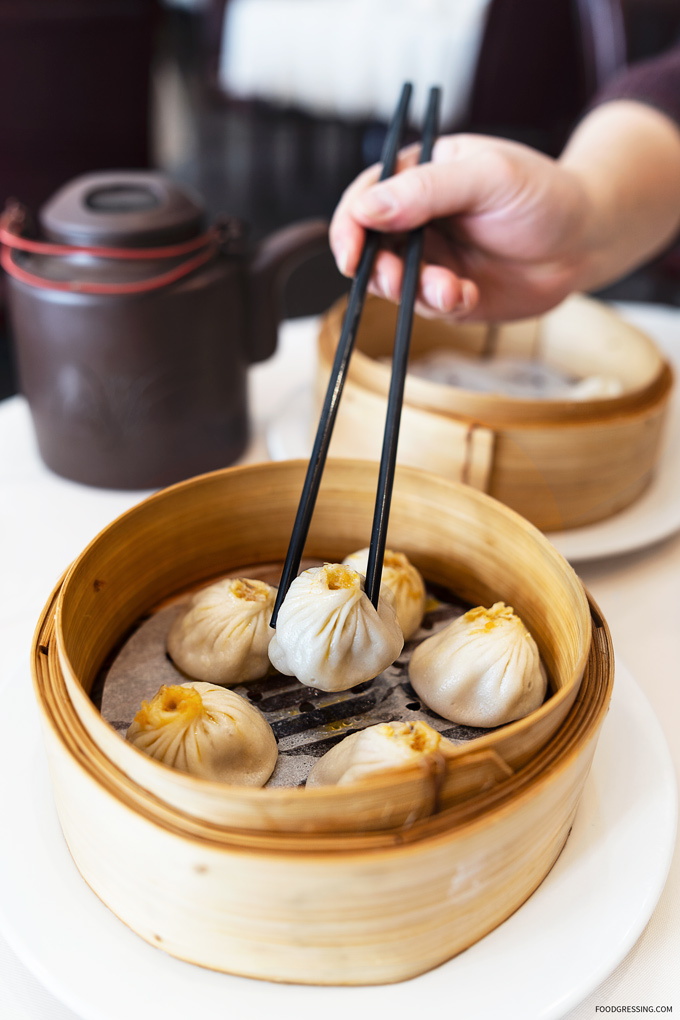 Sichuan style pig ear salad ($9.95)
The spicy pig ears had a good spicy kick to them from the Sichuan red oil and peppercorns. I like this delicacy because of the chewy texture from the gristle.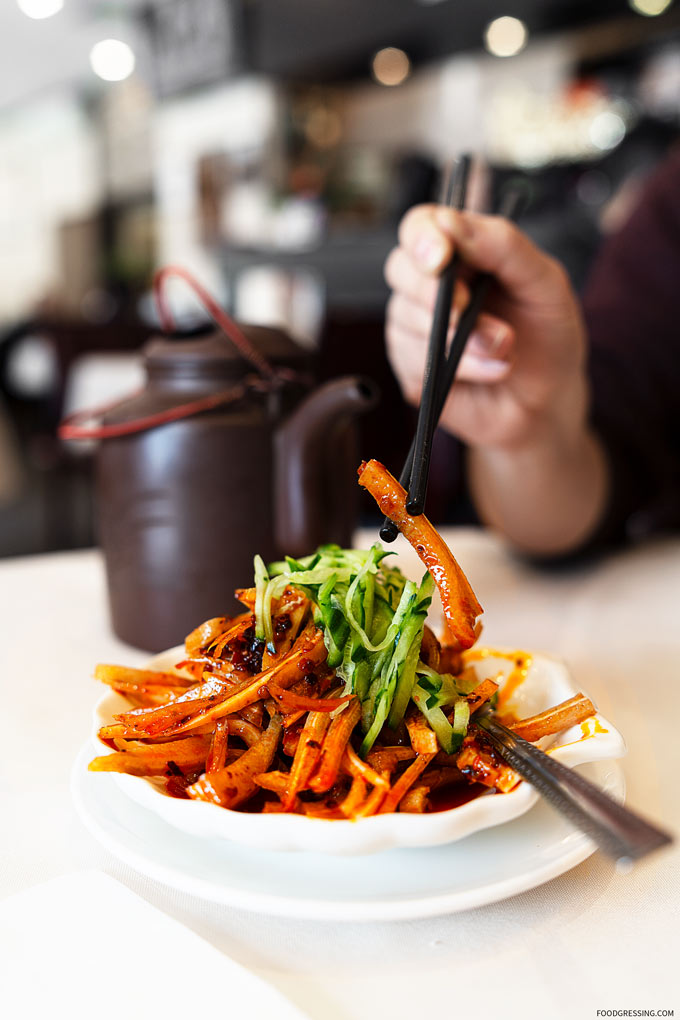 Fried Dumplings with Red Bean Paste (4 pieces for $10.95)
For sweets, we had the deep fried dumplings with red bean paste topped with sugar. I enjoyed the very light, crispy and fluffy texture of the dough but the small amount of red bean paste filling left much to be desired. I would not order this again.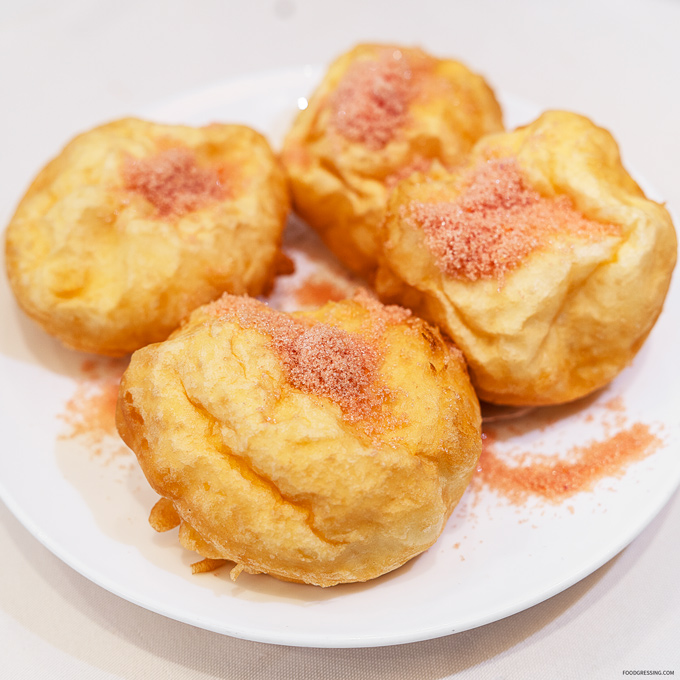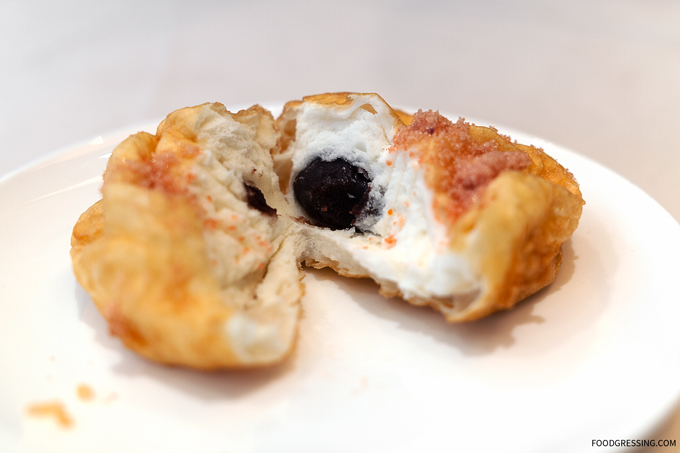 Complimentary Coconut Pudding
We also received complimentary orders (one per person) of coconut pudding at the end of the meal. It had a nice gelatinous texture and good coconut flavour without being too sweet.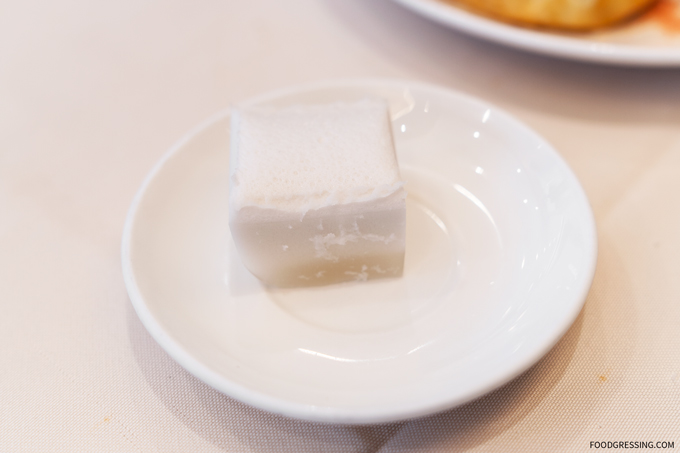 ---
Service
I usually don't expect much in terms of service at Chinese restaurants except places where I pay $$$ (like at Chang'an). However, I was pleasantly surprised at the excellent service at Suhang which was attentive, timely and with a smile.
---
Overall Impression
I would love to revisit Suhang Restaurant again the future to try more of their dishes and to enjoy their Xiao Long Baos again. Not a super fancy place in terms of decor (like Shiang Restaurant) but I enjoyed the comfortable ambiance. Service was terrific. Rating: 4/5
Su Hang Restaurant
100-8291 Ackroyd Road, Richmond BC
suhang.ca