Back in April, I was invited by Richard (aka Vancouver Foodster) to be a media judge for his Mac and Cheese Challenge. One of the participating restaurants was a Storm Crown Tavern on Commercial Drive. Known as a "nerd bar," Storm Crow Tavern is a place for people to gather for food and beer, play board games and discuss things related to Sci-Fi and Fantasy. I visited them to try their Mac and Cheese dish for the challenge.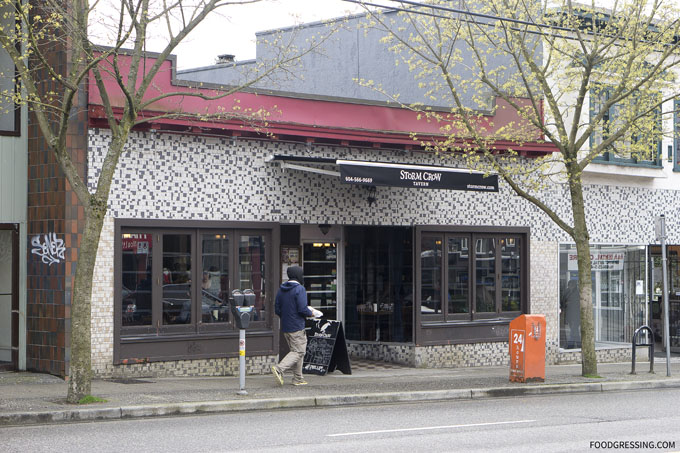 Disclosure: The food in this review was complimentary. Opinions are my own.
Storm Crow's participating Mac and Cheese was the Fantasy-inspired "Mother of Dragons Mac and Cheese." It featured Semolina macaroni in a carbonara-style sauce with parmesan, Two Rivers smoked bacon, Golden Ears Cheesecrafters Gold Creek Munster-style cheese with Neufchâtel crèma and house-made spicy ketchup. On top was the "Dragon's Egg" – a mac and cheese ball wrapped in a Red Devil pork sausage with a cheese curd center. Very creative.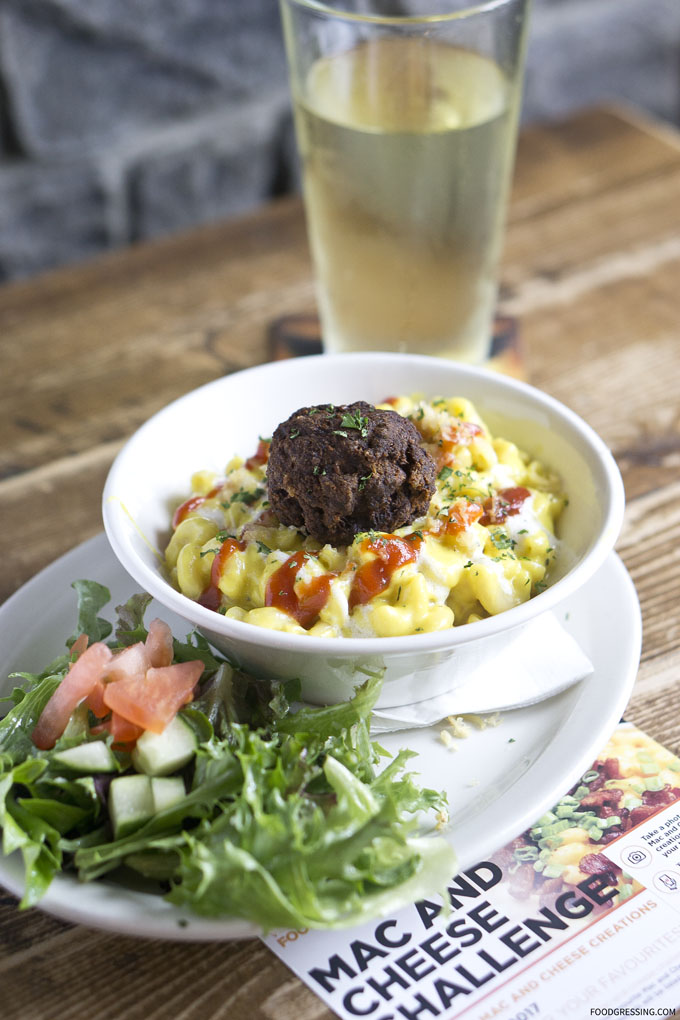 At first glance, the dish had a bright yellow color which seemed unappealing. Good news is that it tasted better than it looked and it wasn't too heavy in cheese either. This is the kind of Mac and Cheese where you could finish in one sitting without feel gross afterwards.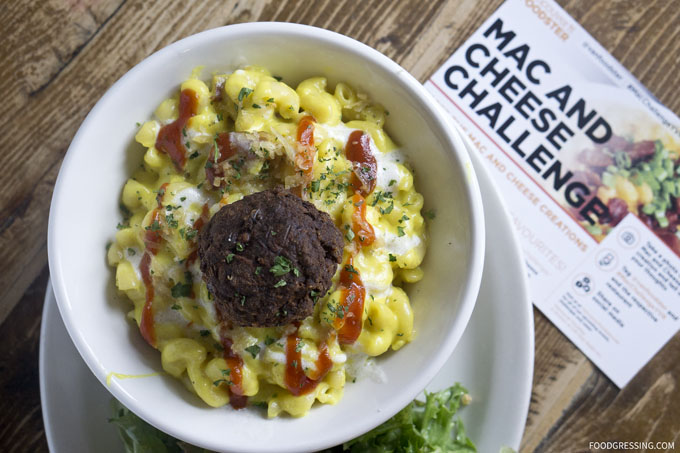 The most creative and exciting part of the dish was the "Dragon's Egg." There was mac and cheese within the sausage which certainly delivers on the creativity part. The sausage ball was nicely crunchy on the outside as well. I would say that the Dragon's Ball was the centerpiece of the dish.
As for the results, the dish received the People's Choice Award. Thank you to all the nerds who voted.
Overall Impression
While I'm not their "target" customer, I don't mind recommending Storm Crow Tavern as a place for foodies who are also lovers of Sci-Fi, fantasy, beer, and board games. Rating: 3.5/5