When I was visiting a friend one Sunday morning, I thought it would be nice to just relax and have some brunch delivered. She hadn't tried foodora before and with their excellent selection of participating restaurants, we managed to find a place that we both wanted to try. We decided to go with Crêpe Cafe Gypsy Rose, a dedicated creperie located in Kitsilano. I had been following Crêpe Cafe Gypsy Rose for some time on Instagram and their Instagram stood out because of it incorporated a lot of original artwork while showcasing their food. I was eager to see how their crepes fared.
Crêpe Café Gypsy Rose Menu
Crêpe Café Gypsy Rose offers sweet or savoury crepes as well as DIY options. I'd say that the flavours are generally more conservative. It's hard to go wrong with combinations like Egg, Cheese, Tomato & Ham; Blueberry & Whipped Cream; Mushroom, Egg, Spinach & Cheese Crepe and more. On foodora, the savoury crepes range from $6 -$9.50 and sweets from $4.50 – $8.50. You can also add more fillings to your crepe at extra cost.
What We Tried
Thank you to everyone who has been using my foodora referral link. I have been receiving referral credits which I use for partial payment for my foodora orders. Using the foodora app, we went with three build-your-own crepes:
avocado + mozzarella + mushroom + turkey ($9.50)
strawberry + banana + blueberry ($7.50)
sundried tomato + feta ($6.50)
The crepes were delivered by bike via foodora but were still warm when they arrived 10 minutes after being picked up by the courier. The crepes were delicious overall with a thin, supple texture and quality ingredients for the filling. For the sweet crepe (strawberry, banana, blueberry), the filling wasn't too sweet. The proportion of fillings was reasonable in my opinion.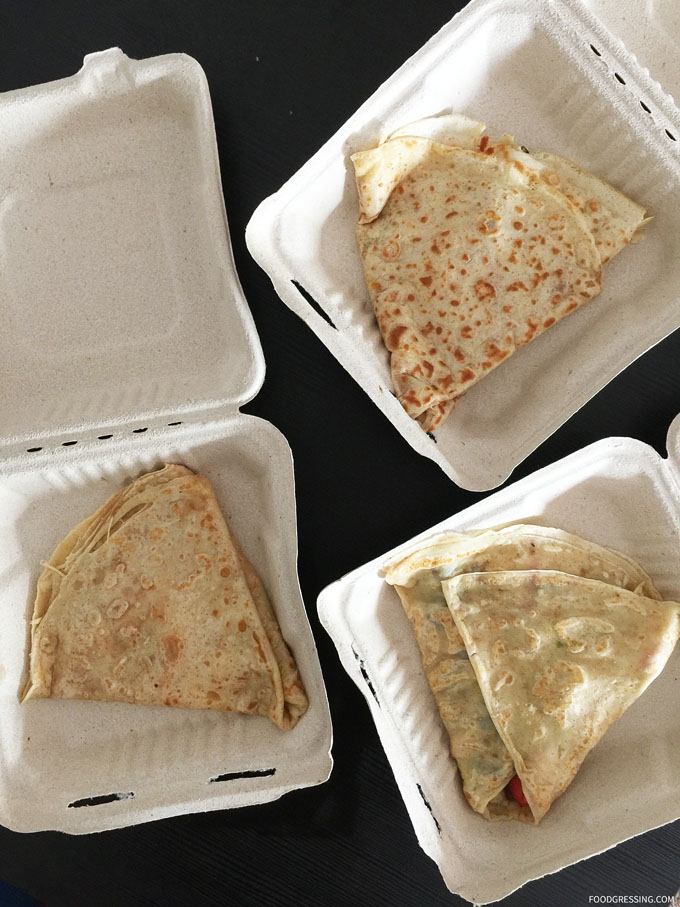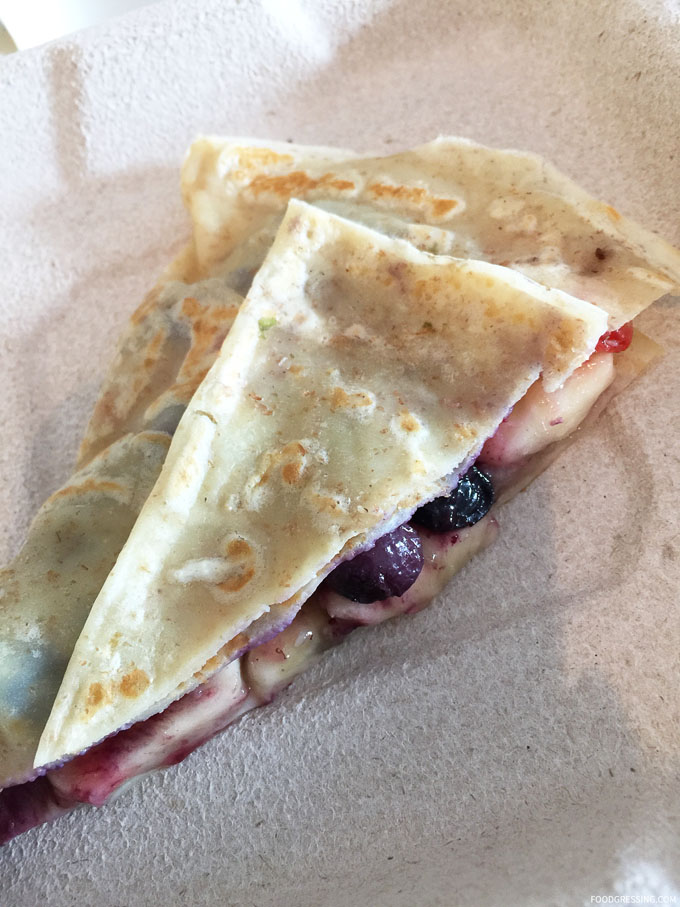 Overall Impression of Crêpe Cafe Gypsy Rose
I thought that the crepes we tried from Café Gypsy Rose were solid in general with excellent crepe texture and tasty fillings. They make for great items to order via foodora. Rating: 4/5
GET $10 OFF YOUR FIRST ORDER
With my referral link, you can receive $10 off your first foodora order with a minimum order of $20. Using your mobile device, click here to receive the deal: https://bnc.lt/YR5e/QxdZHcjmXL. New customers only.