I love a good xiao long bao.  These steamed Shanghai soup dumplings are bite-sized delights with the a thin wrapper, seasoned pork filling and rich, flavourful savoury broth.  I had heard from some fellow foodies that Shanghai Dimsum House made very good xiao long bao, so I eagerly headed there to try out their take on it.
Crystal Mall
First of all, Shanghai Dimsum House is not a sit-down restaurant.  It is actually a food stall located in a very non-obvious back corner of the Crystal Mall food court in Burnaby.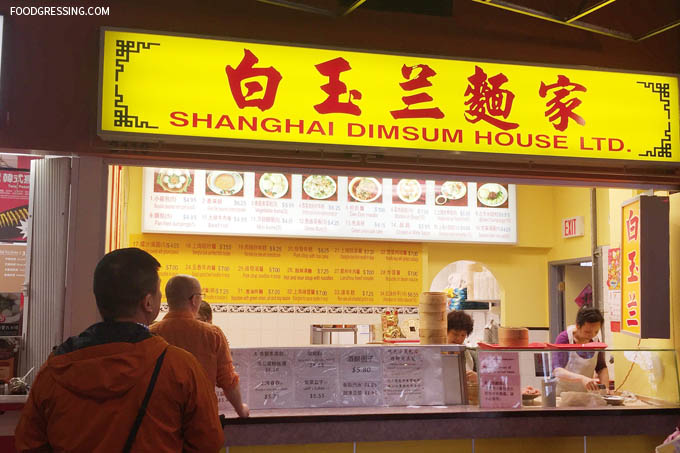 Shanghai Dimsum House Menu
Aside for the xiao long bao, Shanghai Dimsum House offers a variety Northern-style eats including buns, dumplings, rolls, and pancakes.  If you are not in the mood for dimsum, they also have noodles and wonton in soups.  All their items are under $10 with English and Chinese names provided.
What I Tried
I ordered one round of xiao long bao (5 pieces for $4.95) and the Shanghai-style pan fried pork buns (5 pieces for $5.55).
When I received the xiao long bao, I noticed that they weren't xiao, meaning "small" at all!  In fact, they are practically double the size of a regular XLB –  an XL XLB (extra large!) if you will.  Because of their size, the XLB seemed to be stuck together or stuck to the sides of the bamboo tray.  This caused a bit of tear when my husband or I extracted it from the bamboo tray.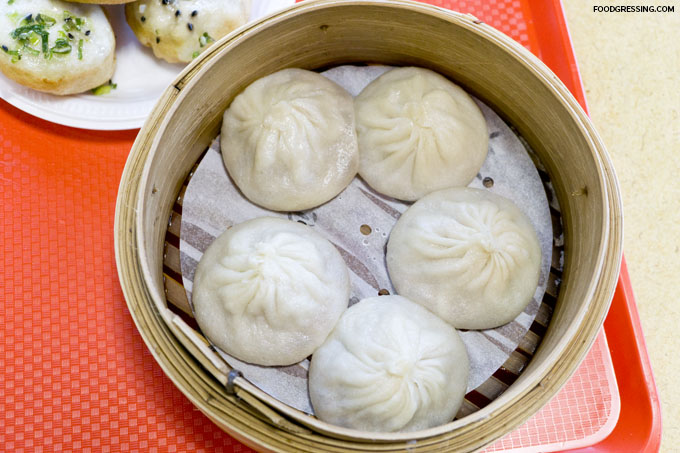 It barely fit on my plastic spoon!  The XLB had a slightly thicker skin probably due to the need to hold a larger amount of filling.  The savoury broth was indeed rich and the pork filling was tender and nicely seasoned.  I would have to say the flavour was on point.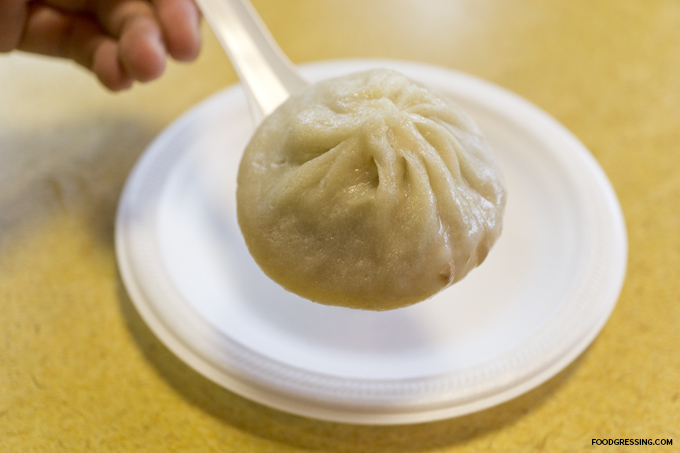 I really loved the Shanghai-style pan fried pork buns which had a lovely crispy skin.  The flavour and texture of the pork filling was the same as the XLB, but the crispy oily outside was oh-so-good.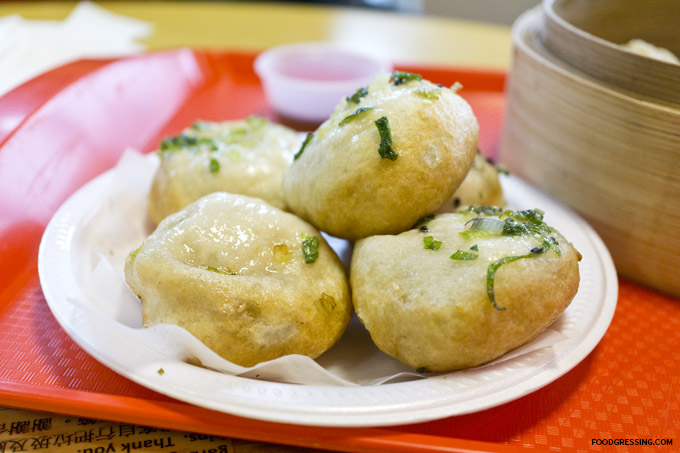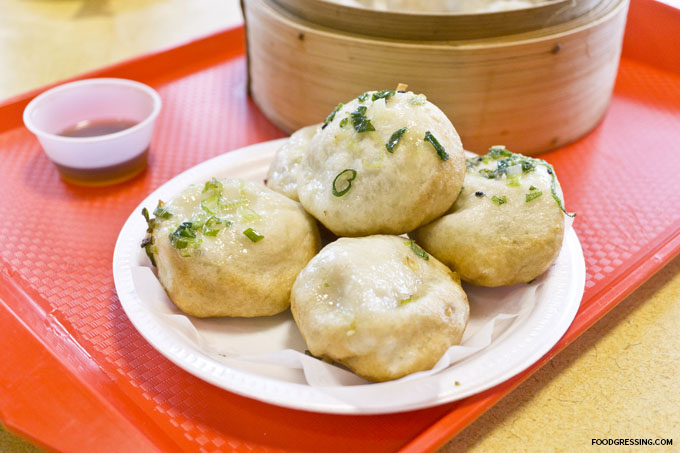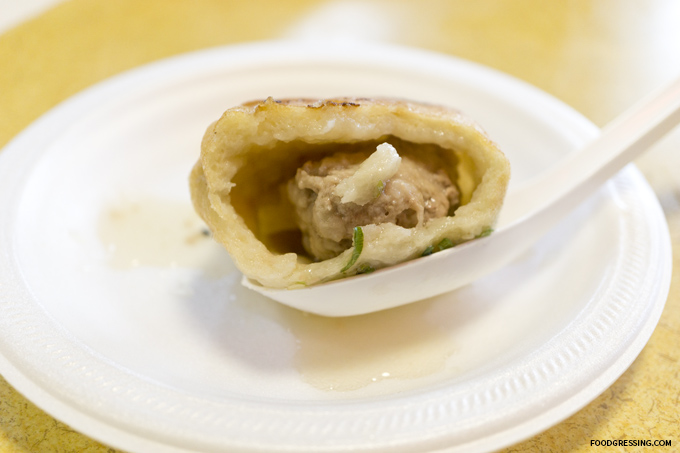 Overall Impression of Shanghai Dimsum House
All in all, I would recommend giving Shanghai Dimsum's super-sized xiao long bao a try.  The flavour is on point even though they aren't mini size like the authentic ones.  The Shanghai-style pan fried pork dumplings are also very good and are great comfort eats.  Rating: 4.5/5
For more Crystal Mall food reviews, visit here.