Earlier this year, my family and I visited Shabu Do (formerly known as Crab King) for a Japanese Shabu Shabu dining experience in Bellevue, Washington.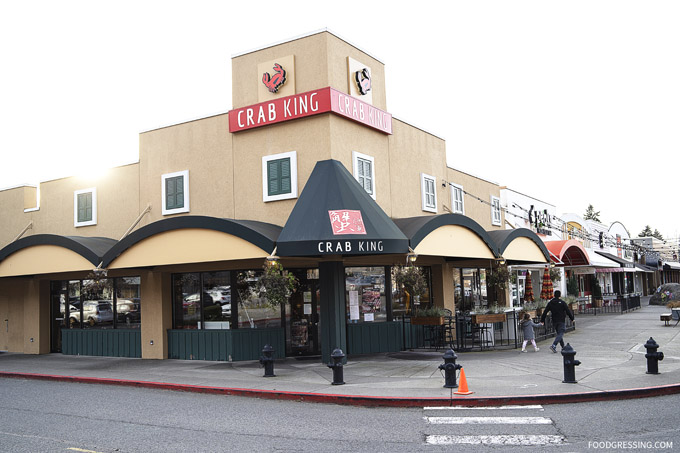 ---
What is the difference between Japanese Shabu Shabu and Chinese Hot Pot?
Shabu Shabu is essentially the Japanese version of the Chinese hot pot but with a few subtle differences. For Shabu Shabu, thinly sliced ingredients are swished around and cooked in a boiling broth (shabu shabu in Japanese translates to "swish-swish.")
The broths for Shabu Shubu (like seaweed and miso) seem to be simpler compared to some Chinese hot pot broths (like Szechuan spicy broths loaded with peppercorns).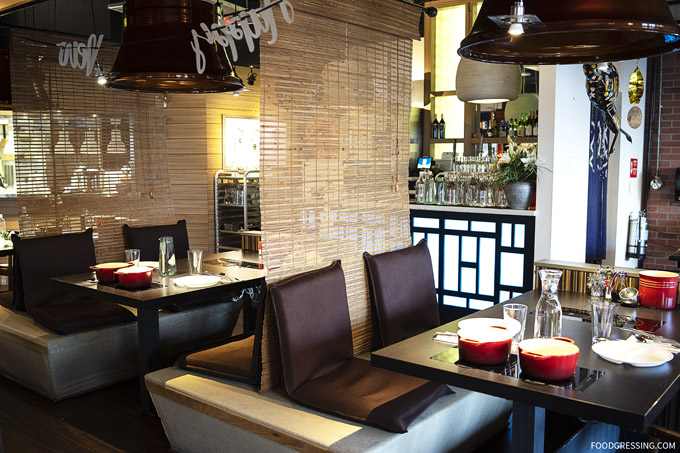 The flavours in Shabu Shabu do not come from the broths so much but rather the dipping sauces which are typically ponzu (citrus-based) and goma (sesame-based).
Although most places will offer different kinds of meat, the preferred choice of meat for Shabu Shabu is beef whereas Chinese Hot Pot tends towards lamb.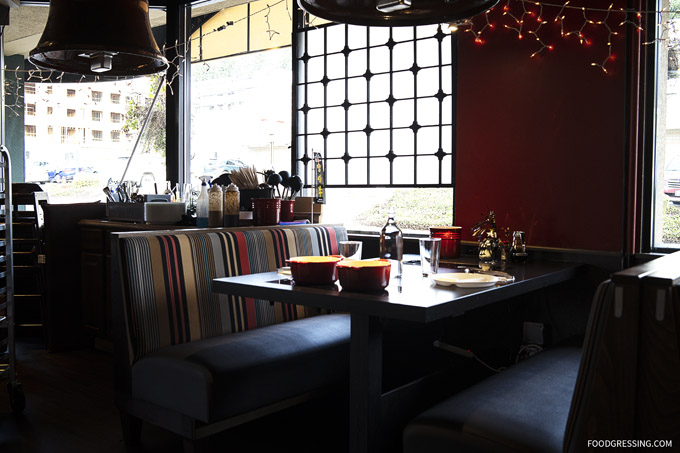 ---
All-You-Can-Eat Experience
At $35 per person, we went with the 3-course all-you-can-eat which includes an appetizer platter, the AYCE menu, and dessert.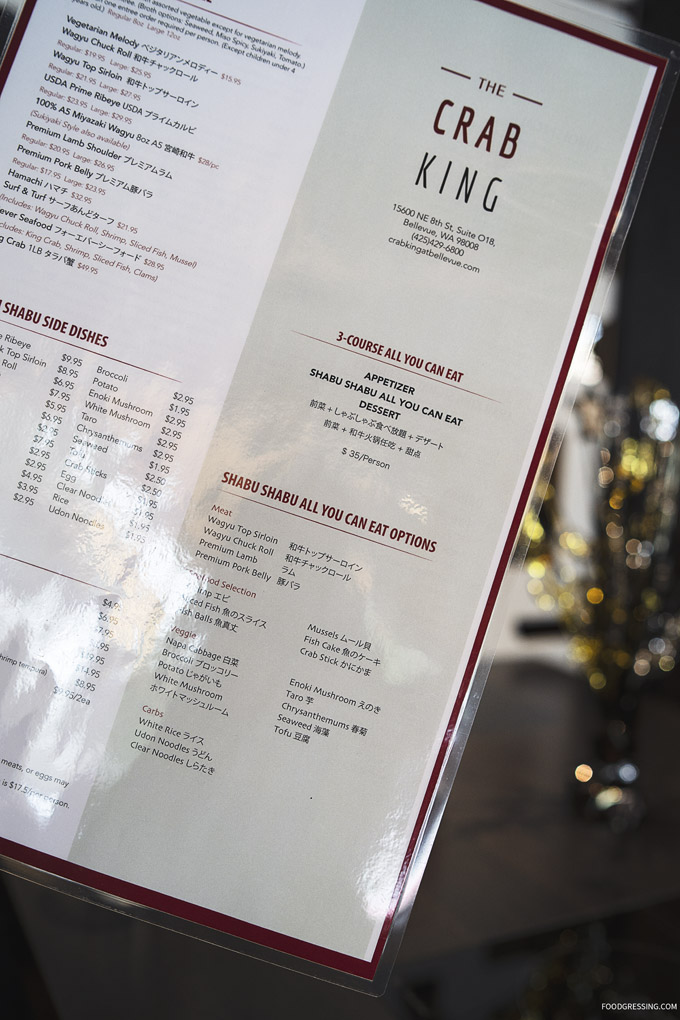 The experience starts when you select a broth (either seaweed, spicy miso, sukiyaki or tomato). The server brought us samples of the broth to smell and we selected seaweed and spicy miso.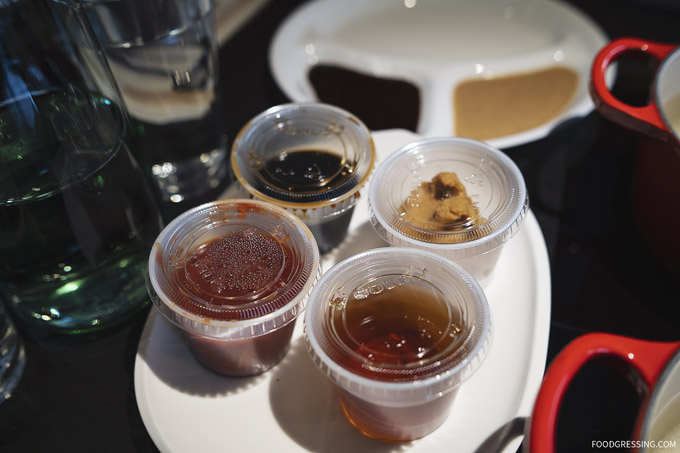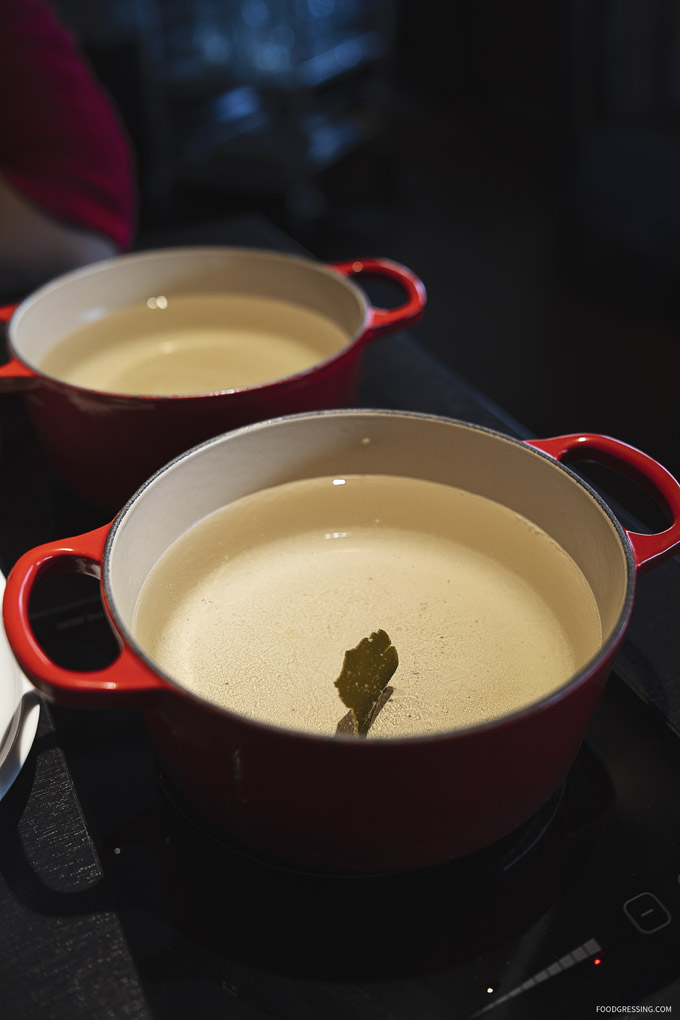 The pot of broth are individual sized and are placed on a burner on your table and brought to a boil. While we waited, we were presented with an appetizer platter with fried shrimp, mackerel, tuna, and pickled ginger.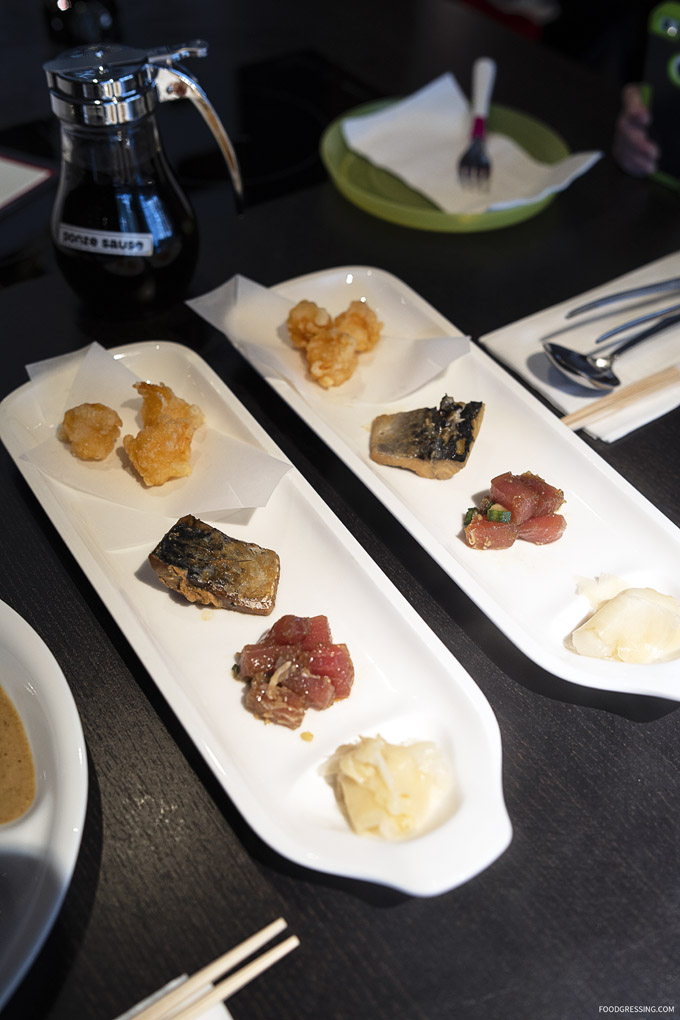 Once the broth reached a boil, the server lowered it to a simmer before we began to cook the meat, seafood and veggies. We ordered one of each of everything to start and then ordered some more favourites after.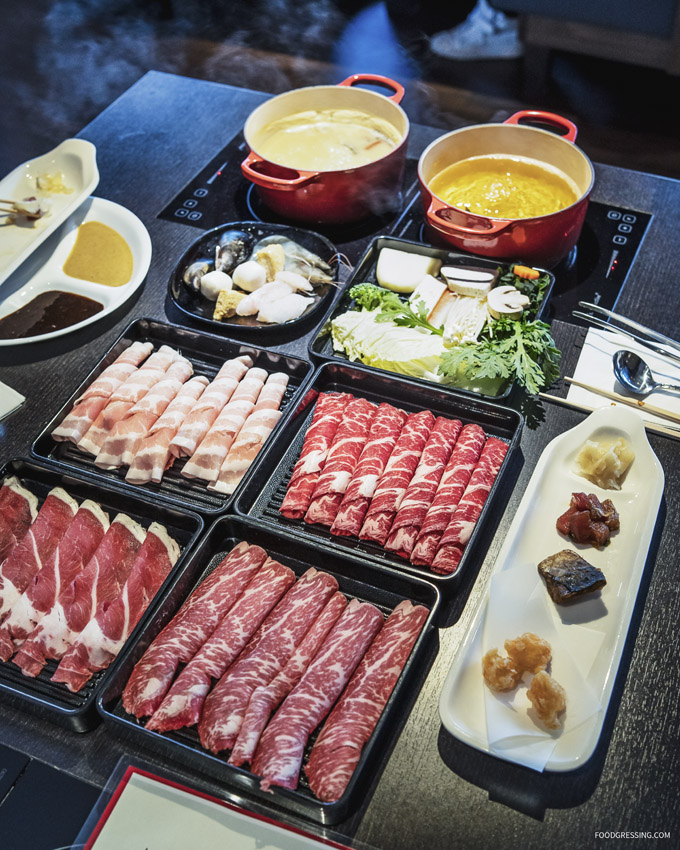 We were presented with ponzo and goma sauces. It is recommended to use the citrusy, ponzu sauce for vegetables and the creamy goma (sesame) sauce for meat.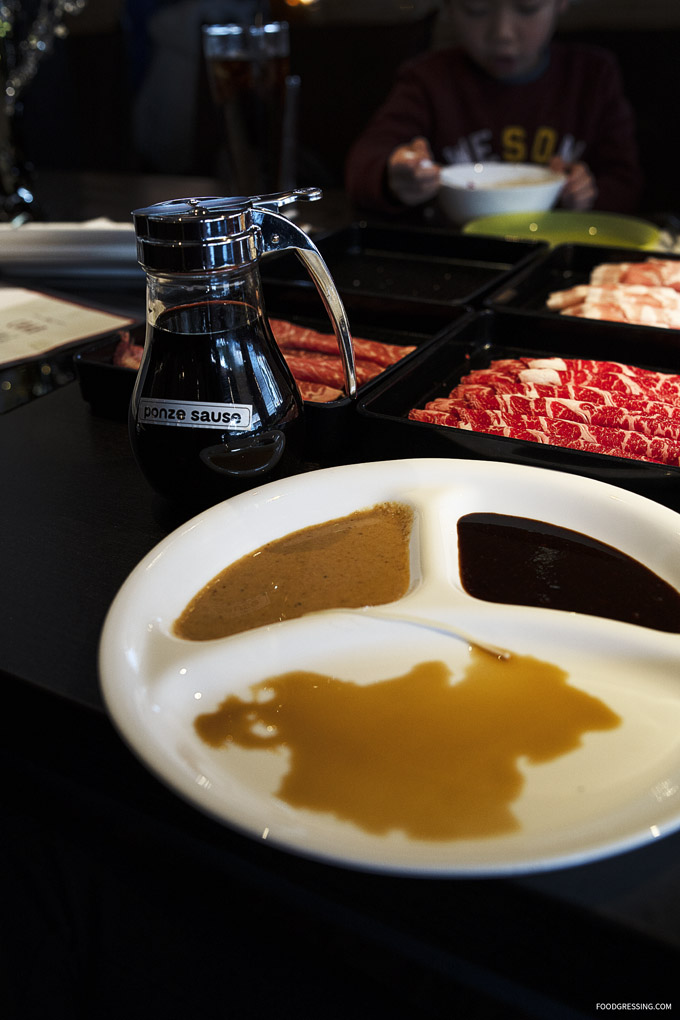 For meats, there were Wagyu Top Sirloin, Wagyu Chuck Roll, Premium Lamb, Premium Pork Belly. The meat is freshly sliced on order.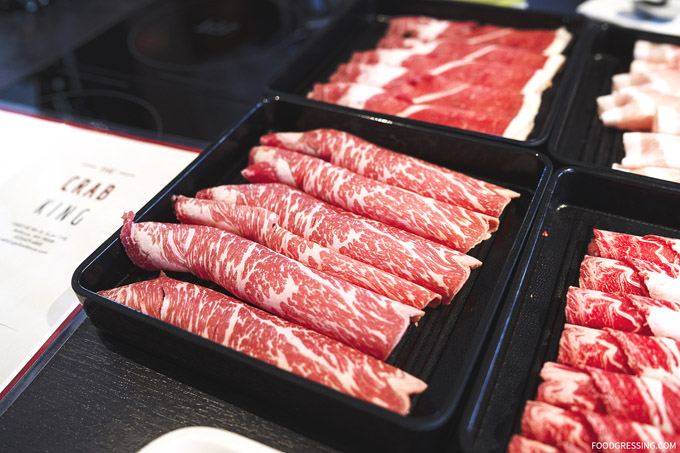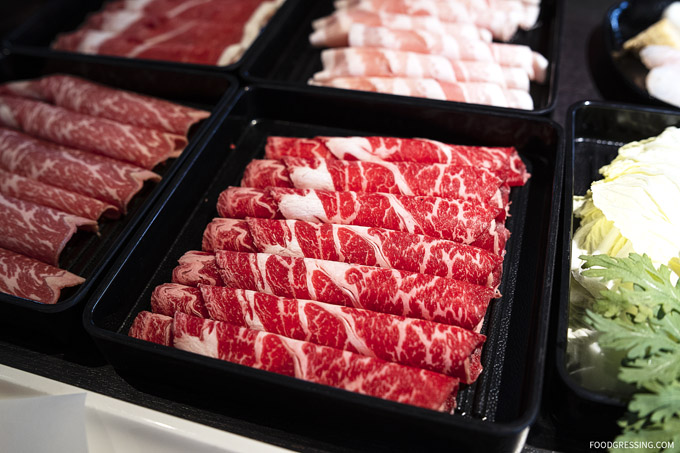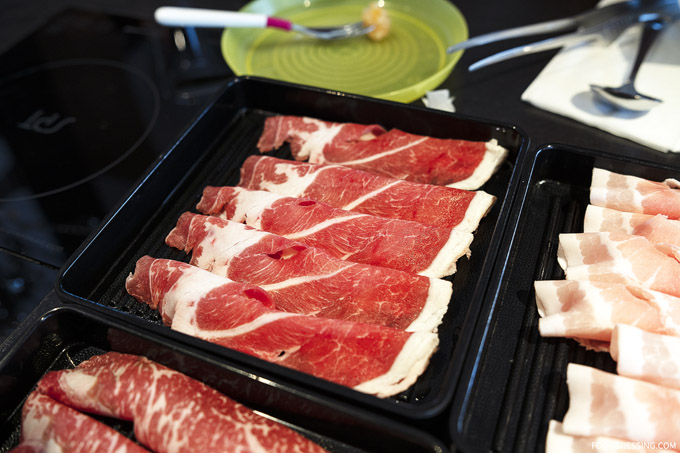 Seafood options included shrimp, sliced fish, fish balls, mussels, fish cake, and crab stick.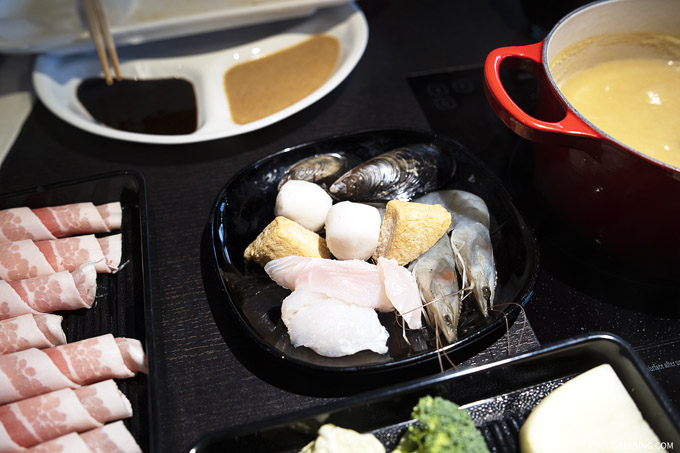 Veggies included napa cabbages, broccoli, potatos, white mushrooms, enoki mushrooms, taro, seaweed, and tofu.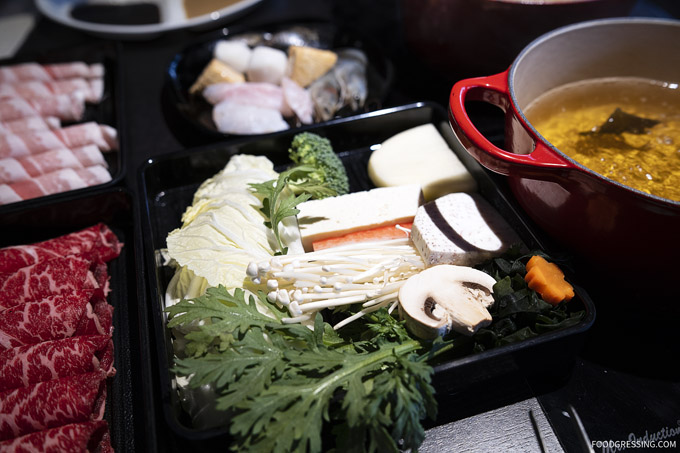 In Shabu Shabu, the idea is to swish the food around in the pot with your chopsticks or tongs until cooked.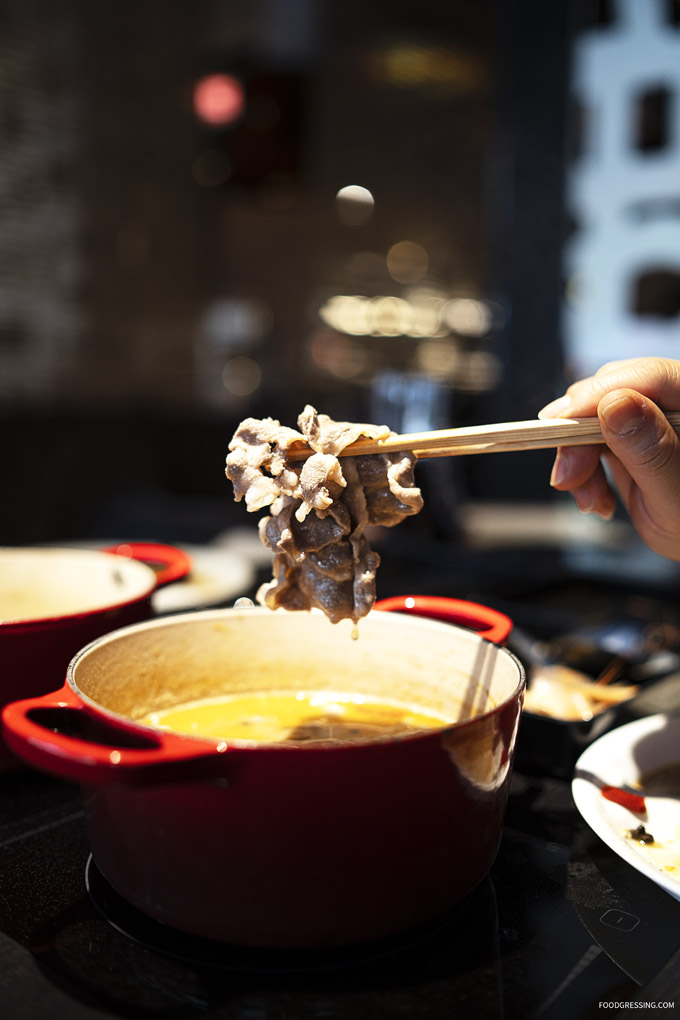 For dessert, there were ice cream and mung bean cake.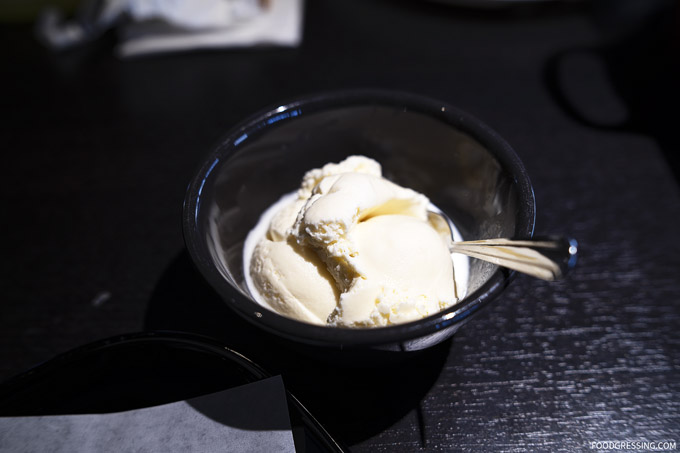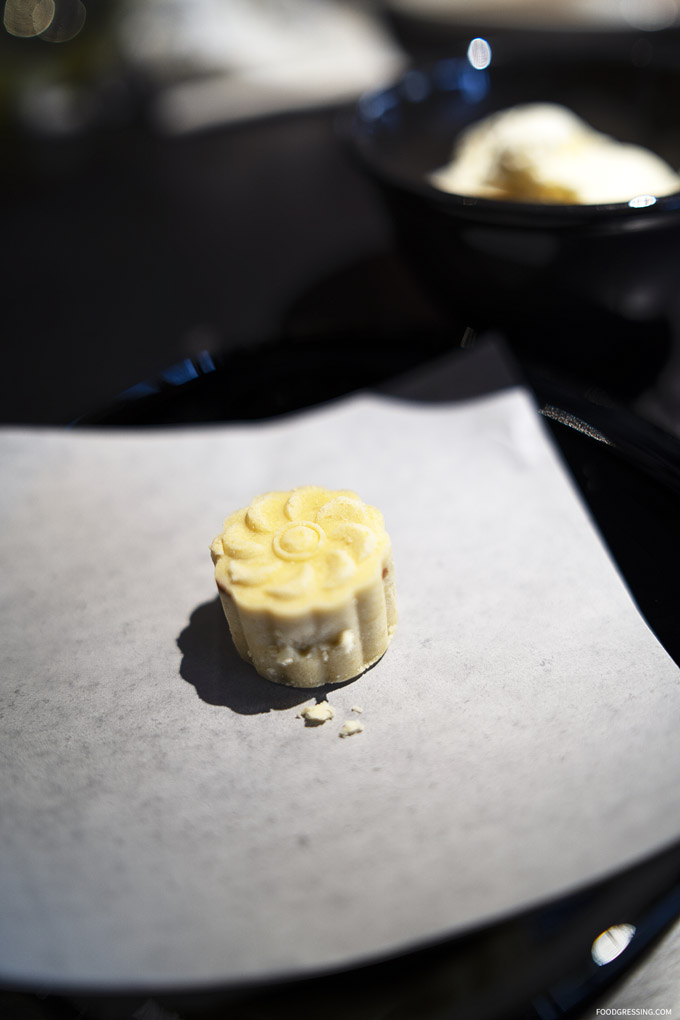 ---
Overall Impression of Shabu Do
I thought the AYCE Shabu Do was pretty good and reasonably priced at $35 USD per person based on the selection and quality of ingredients. I like that they freshly slice the meat upon order. Nothing really stood out to encourage me to return, but overall a solid experience. Rating: 4/5
---
Shabu Do
15600 Northeast 8th Street, Suite O18, Bellevue, WA
www.shabudo.com