I came to know of Saha Eatery when I enjoyed their food at a wine pairing seminar at Cornucopia in Whistler one year.
It was nice to finally visit their restaurant in Squamish and try some of their dishes.
Specializing in Middle Eastern cuisine, Saha Eatery prepares their food from scratch daily and uses ethically sourced meat, poultry & seafood, organic grains, legumes and root vegetables. They have many gluten-free and vegan options as well.
On their menu, you'll find small plates, shareables, platters, build your own salad, pita wraps, bowls. They also a kid's menu and for dessert a selection of pistachio and walnut baklavas.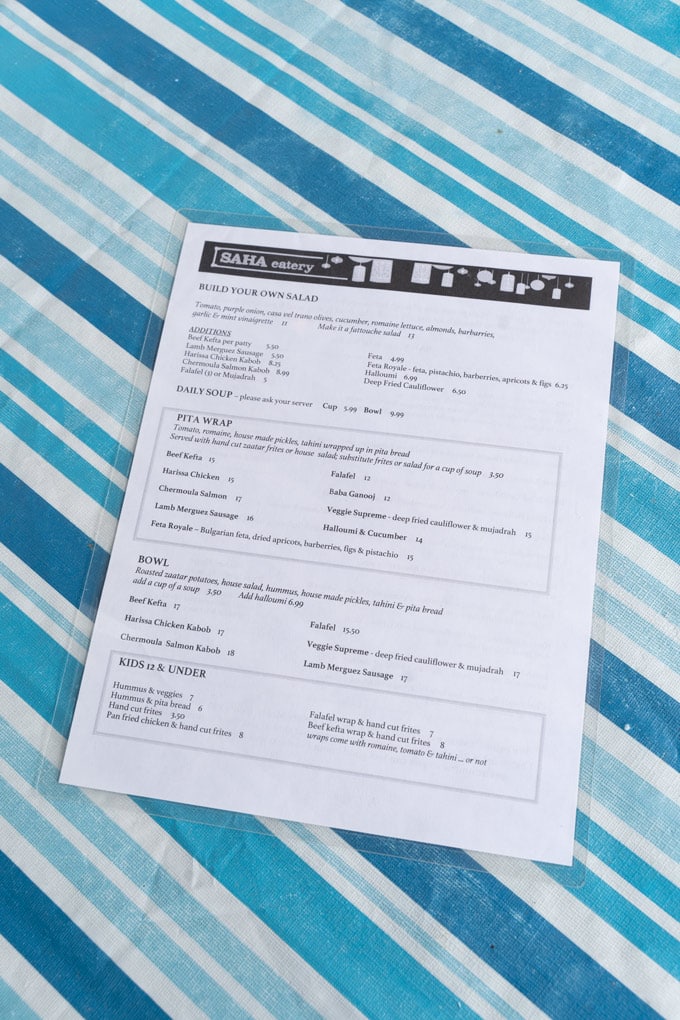 The food was beautifully presented, flavourful, aromatic and felt very nourishing overall.
Nabatti Platter featuring falafels, deep fried cauliflower, mujadrah, green salad, pita bread, tahini & hot sauce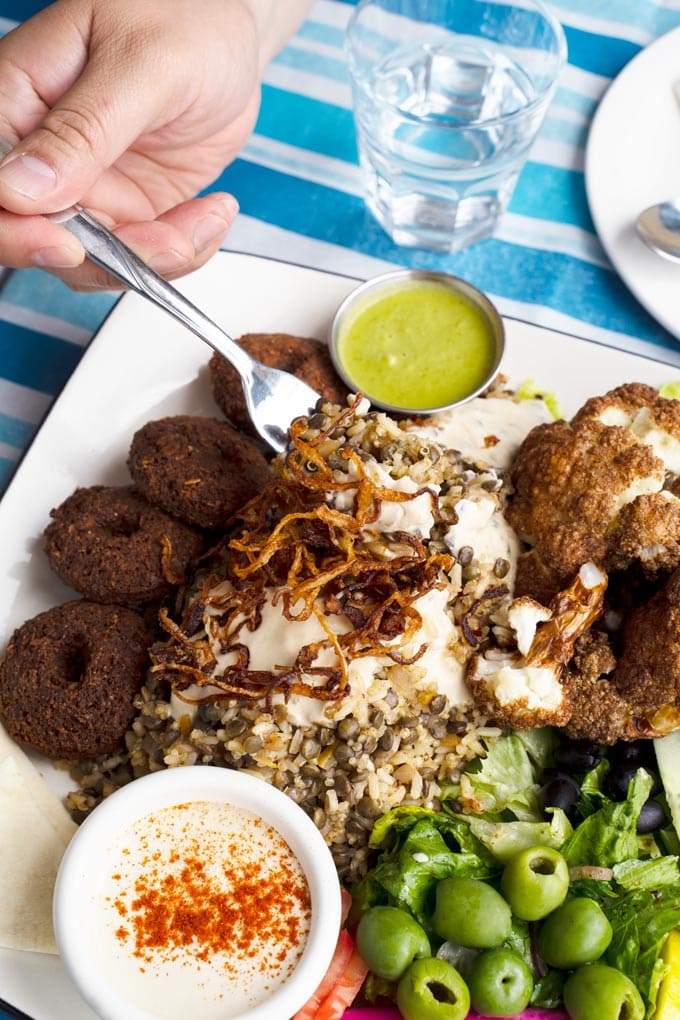 Look at that beautiful deep fried cauliflower! Not too greasy and very crispy on the outside, tender on the inside.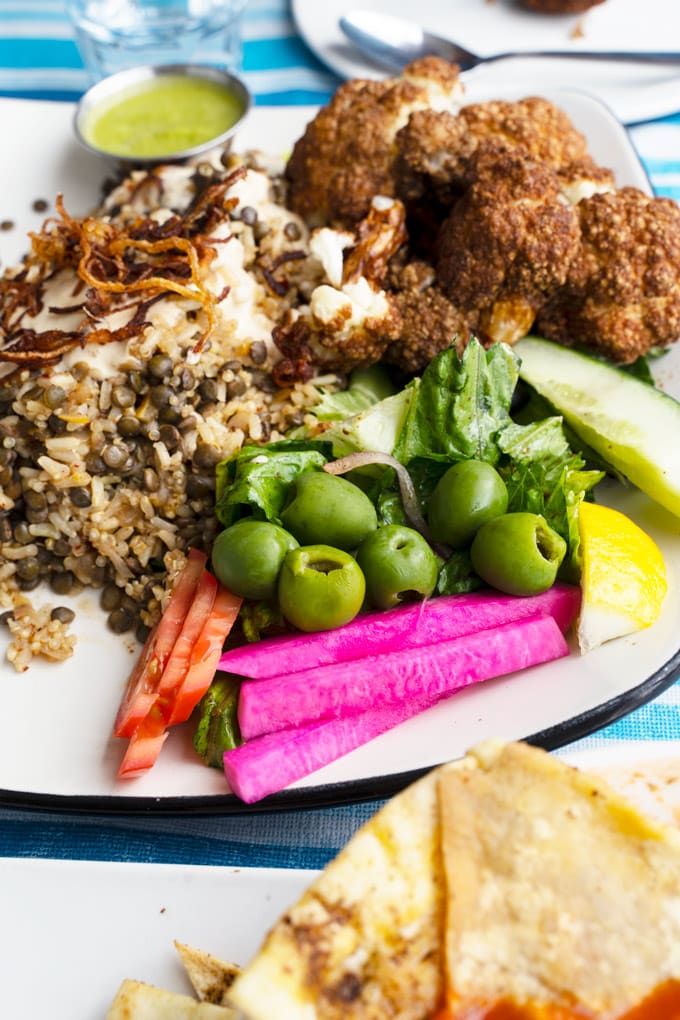 Two Rivers Meats African Style Lamb Merguez Sausage with Tahini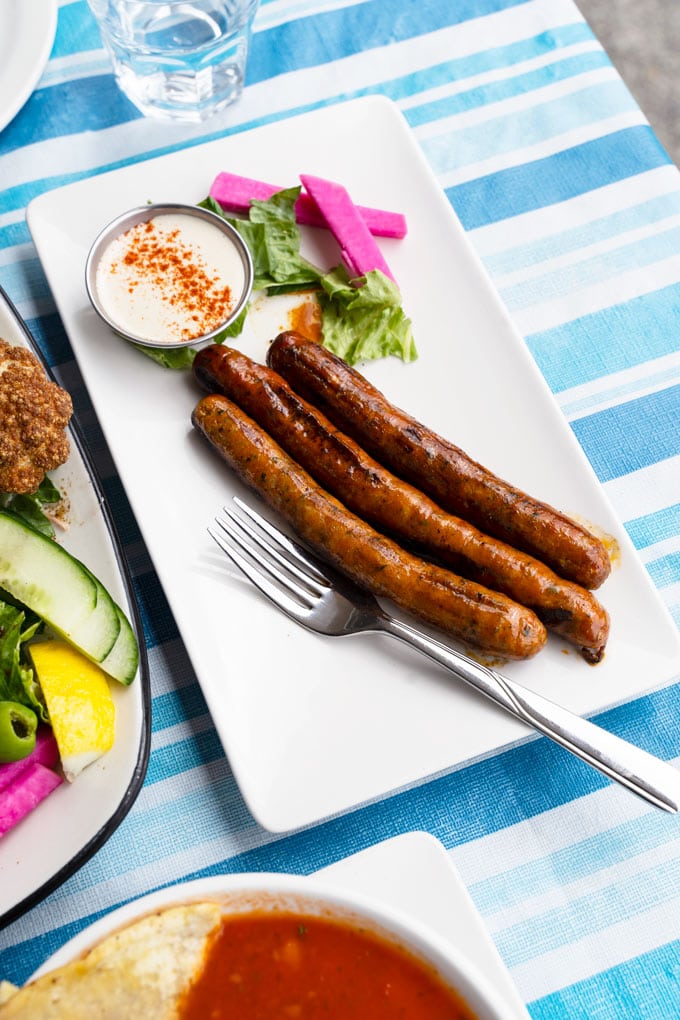 Absolutely delicious sausages with spicy and earthy flavours.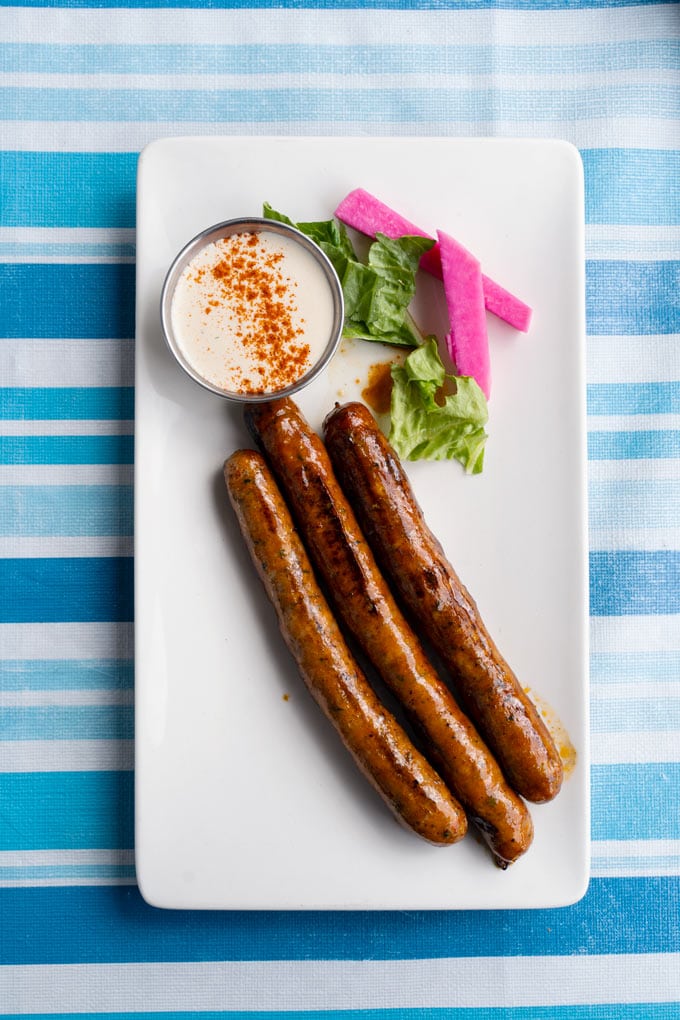 A soup which was was tomato with pita chips (I believe). Spicy and very aromatic! Served with pita chips.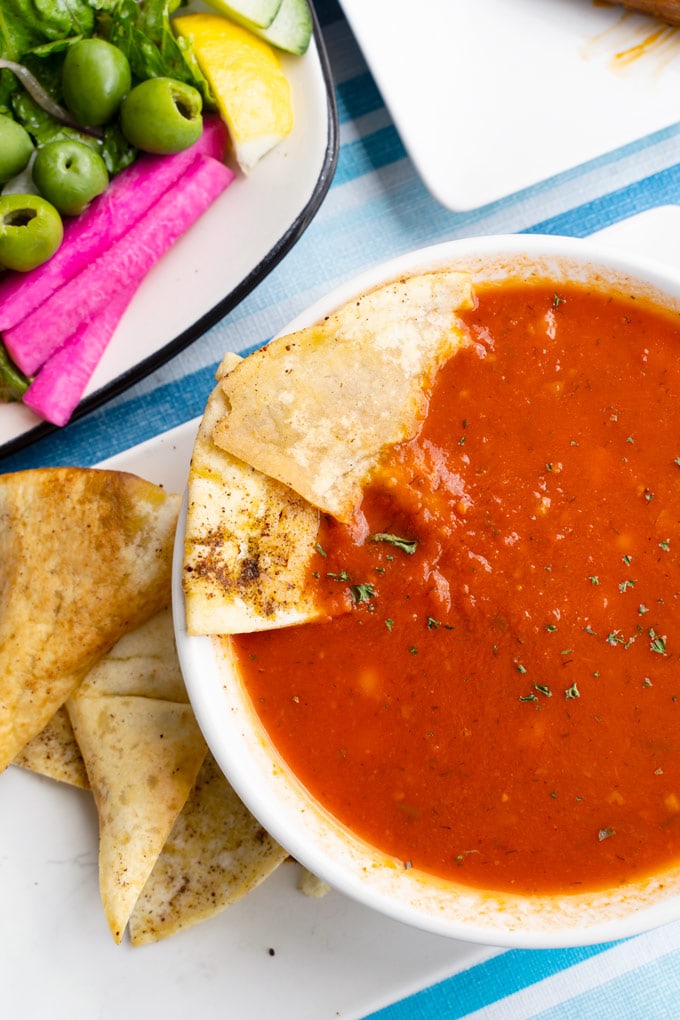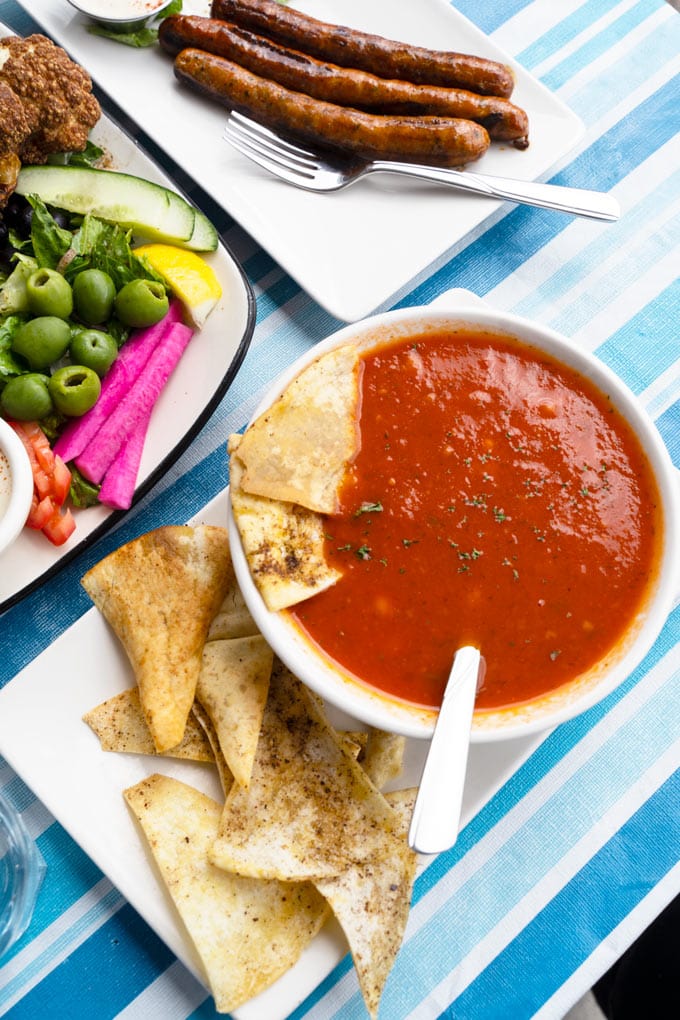 Service was friendly and attentive. We enjoyed our food on the patio where we enjoyed some outdoor art from local artists.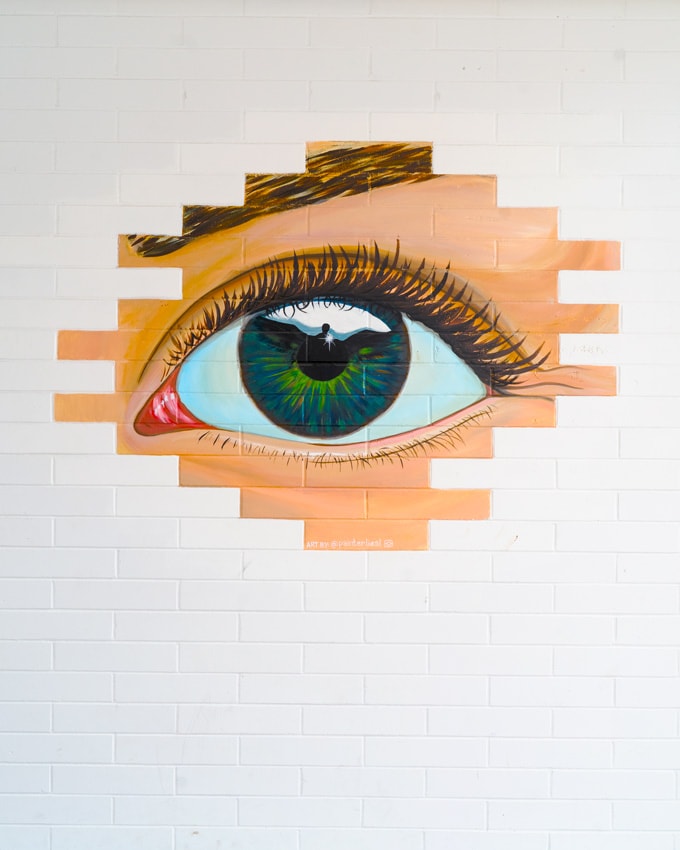 I definitely recommend giving Saha Eatery a try if you visit or pass by Squamish in the future.
Address: 38128 2 Ave, Squamish, BC
SQUAMISH TRAVEL ARTICLES