It's the last week of Dine Out Vancouver 2021 and I recently enjoyed Moxies 3-course Dine Out Vancouver menu for just $37.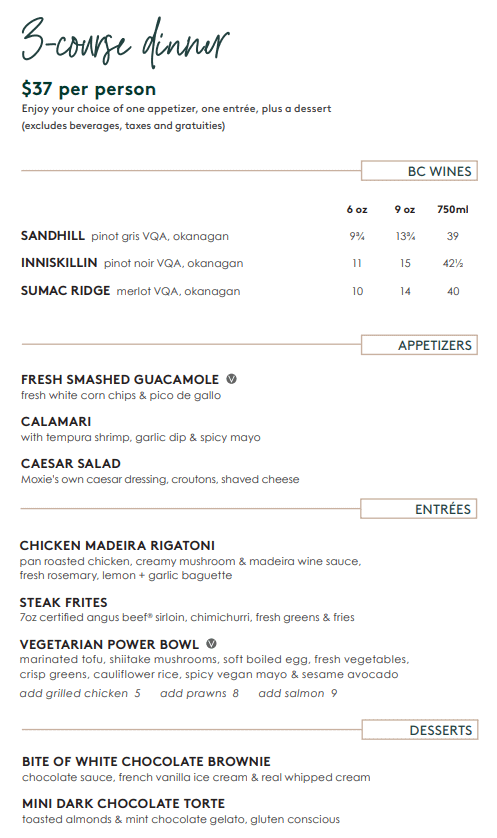 The set menu available for lunch and dinner features favourite items from their regular menu so you get a tasting of how their menu is usually like.
APPETIZERS
Calamari featuring tempura shrimp, garlic dip and spicy mayo. Very crispy but also light. I like how they offer two types of dips.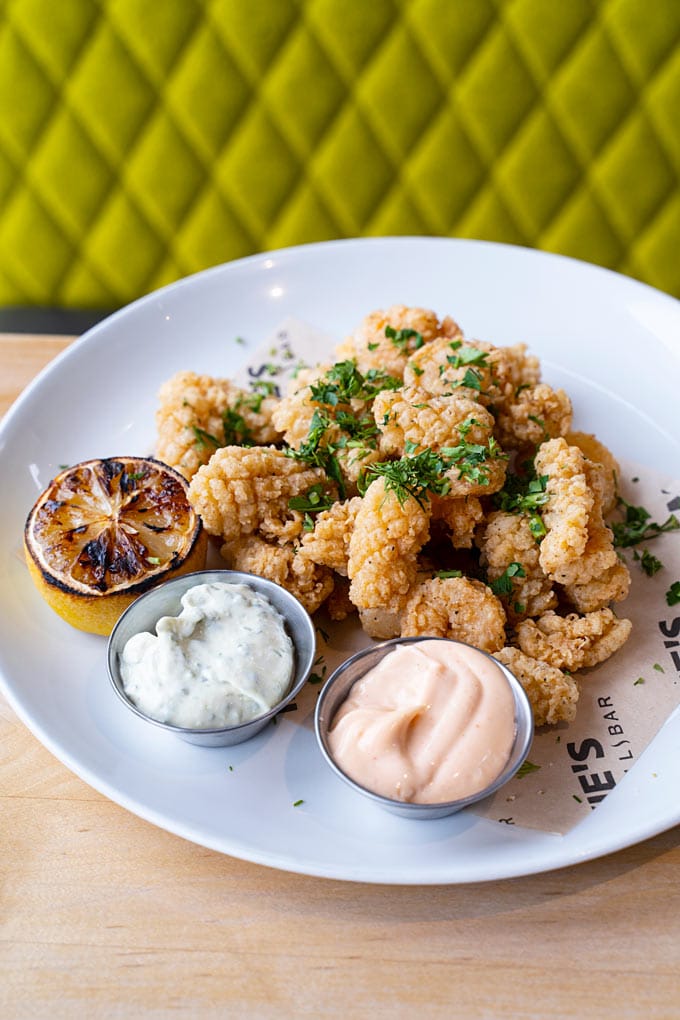 Fresh Smashed Guacamole with fresh white corn chips and pico de gallo.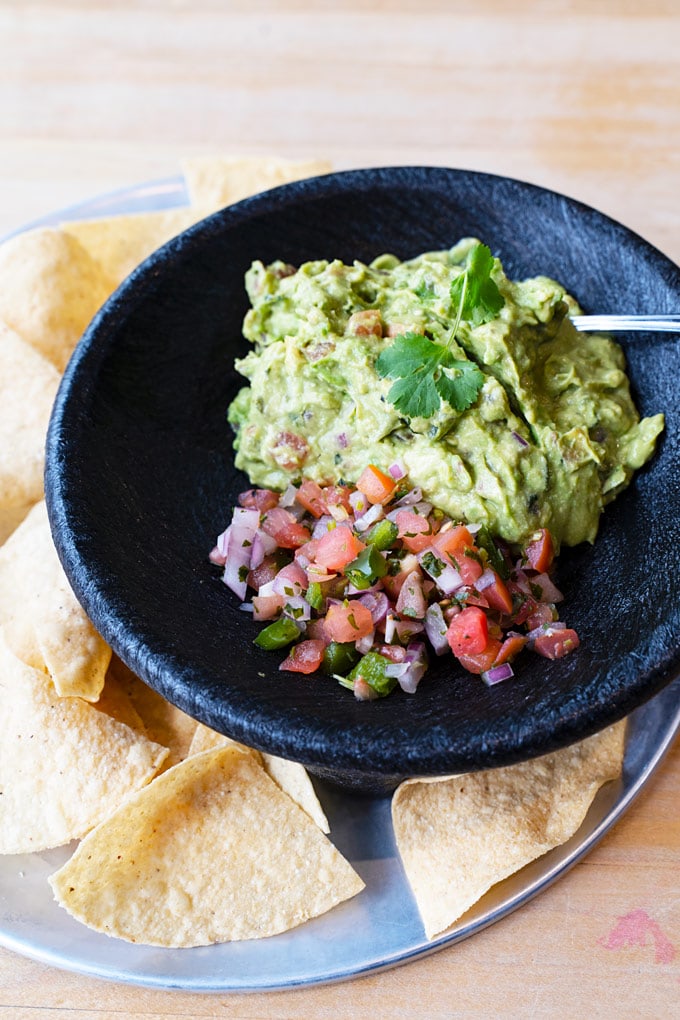 Nicely fresh ingredients and also a great, light item to start the meal with.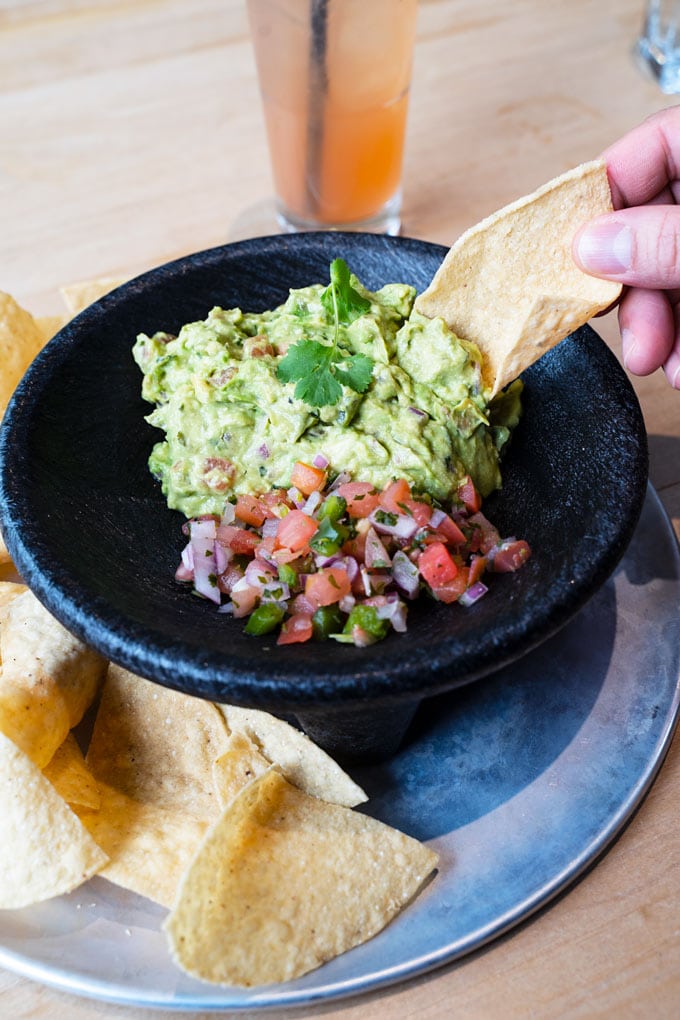 ENTREES
Chicken Madeira Rigatoni featuring pan roasted chicken, creamy mushroom and madeira wine sauce, fresh rosemary, lemon + garlic baguette.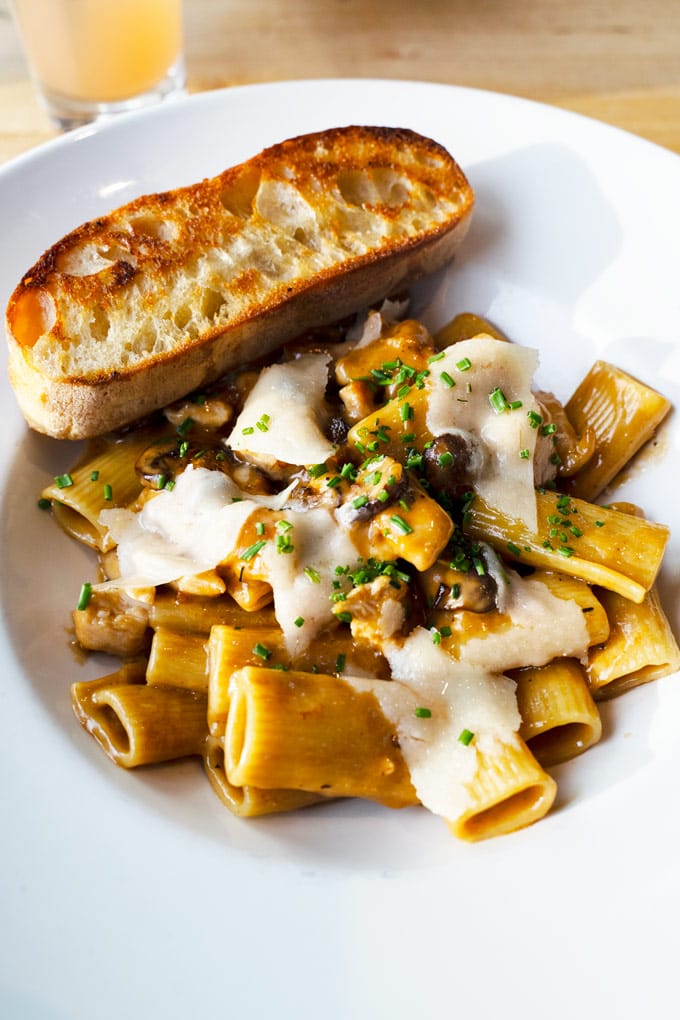 The pasta had sweet and earthy flavours and was nicely al dente.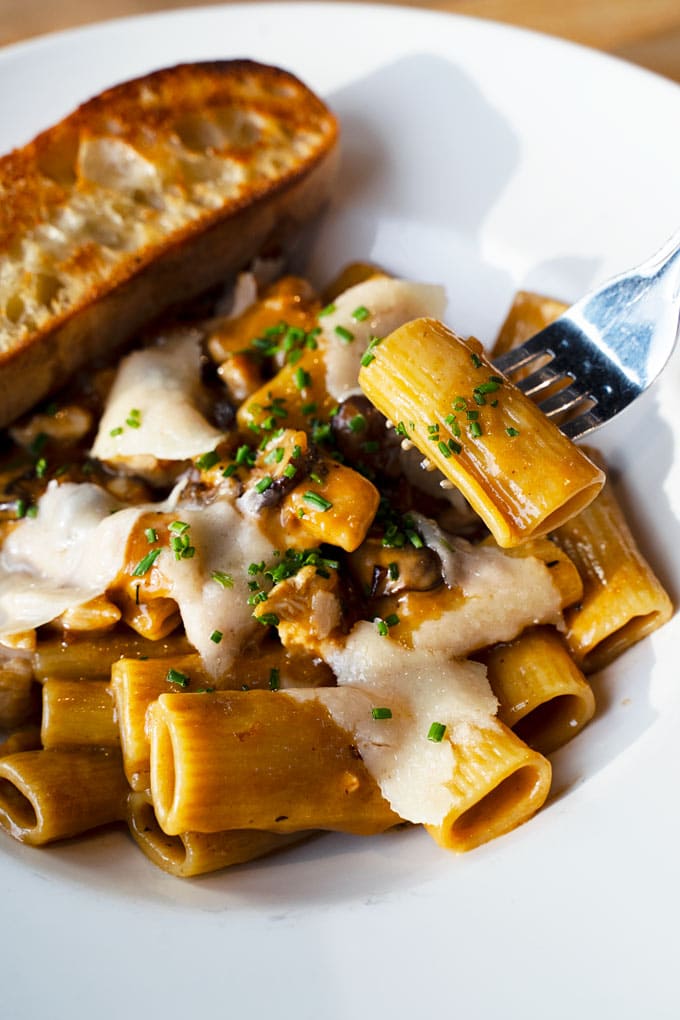 Steak Frites – a 7ox certified Angus beef sirloin with chimichurri, fresh greens and fries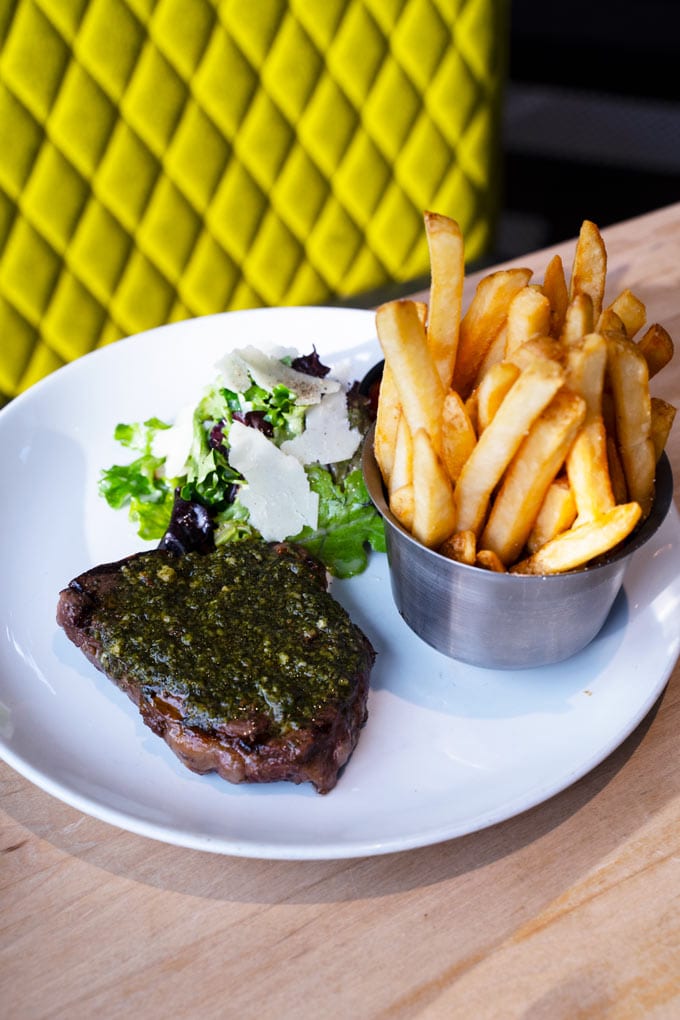 I liked how the chimichurri brought some acidity and tanginess to the dish.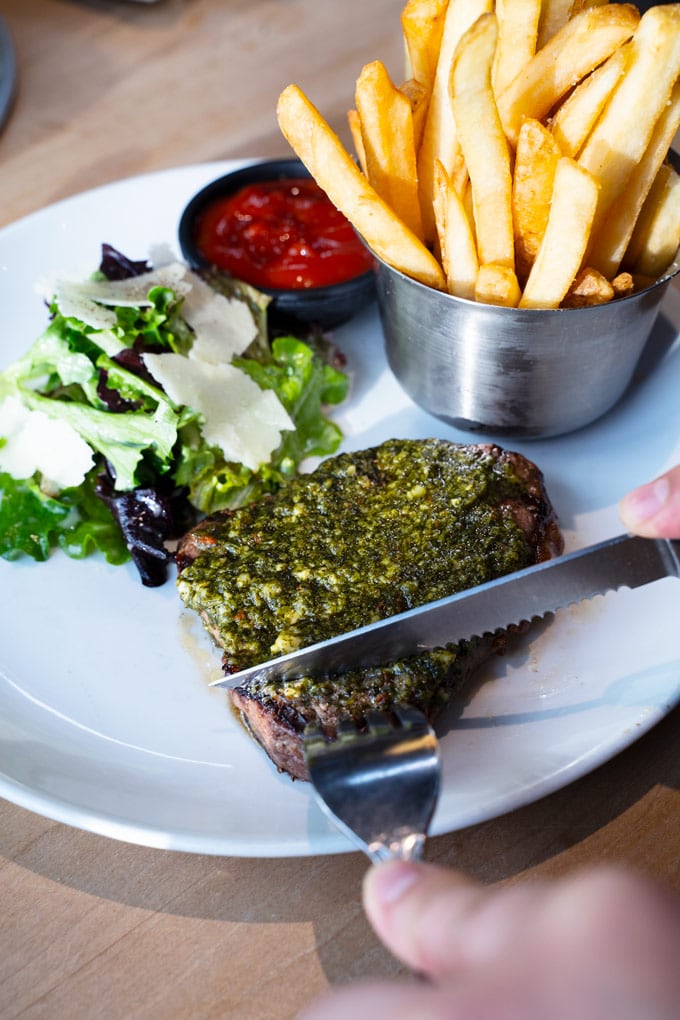 DESSERTS
White Chocolate Brownie with chocolate sauce, French Vanilla ice cream and real whipiped cream.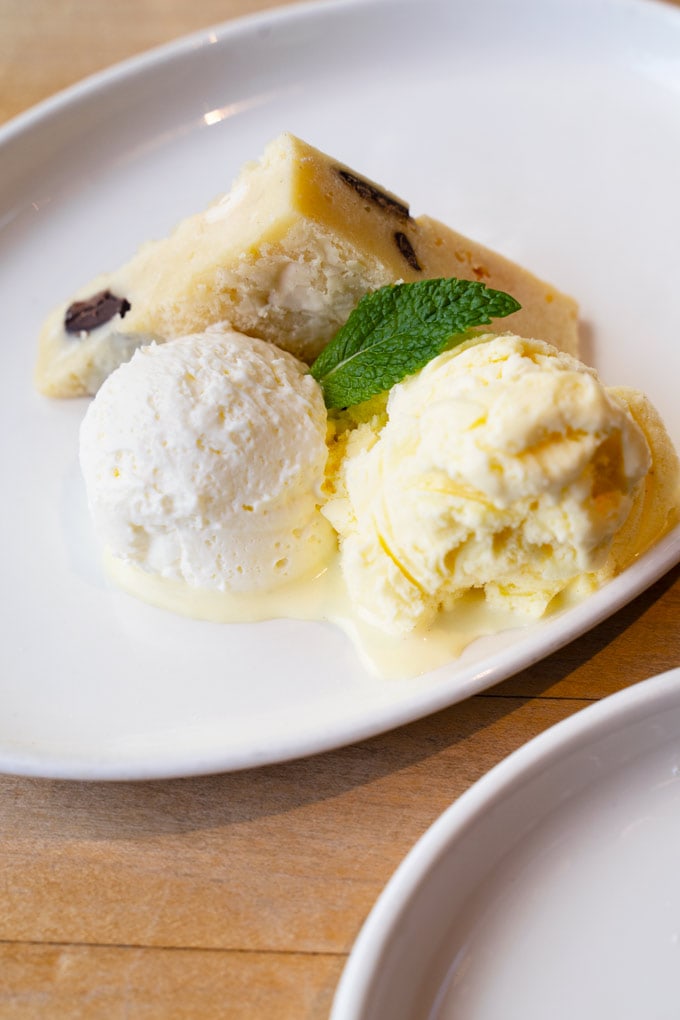 Mini Dark Chocolate Torte with toasted almonds and mint chocolate gelato.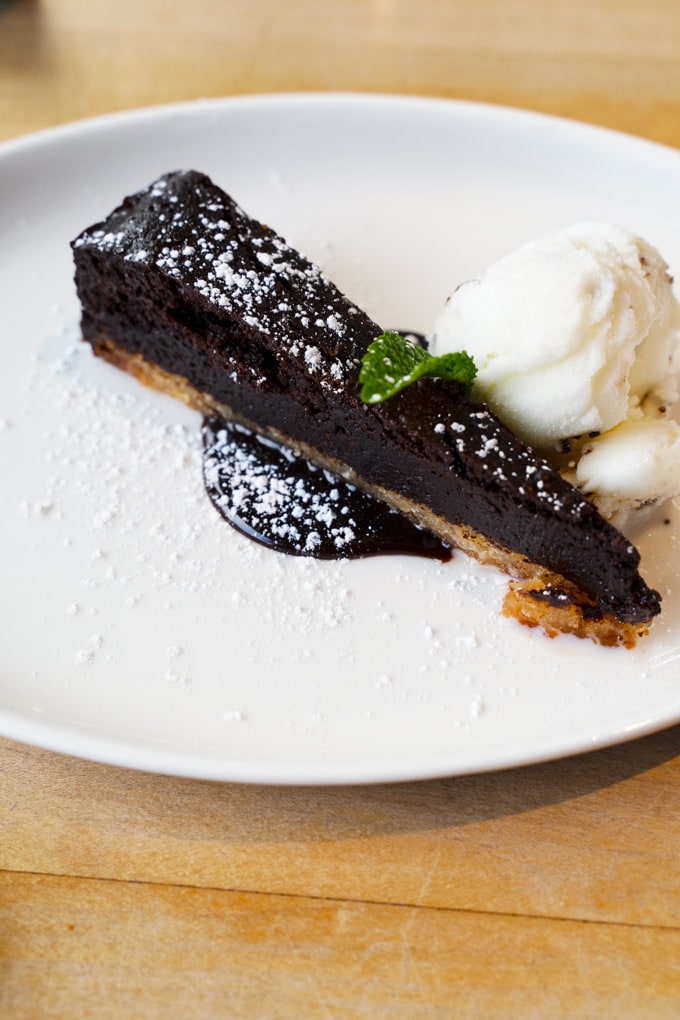 Some of these items I've had before (Calamari and Guacamole) at Moxies and glad to see they featured them in the DOVF menu as they are good. 
The entrees were also delicious and the desserts were a nice, light finish to the meal.
Service was excellent - the best restaurant service I've had in a while. Our server was friendly and attentive.
All in all, a great Moxies Dine Out Vancouver experience.