Rick's Family Restaurants has just refreshed their menu with the addition of new breakfast, lunch and dinner items.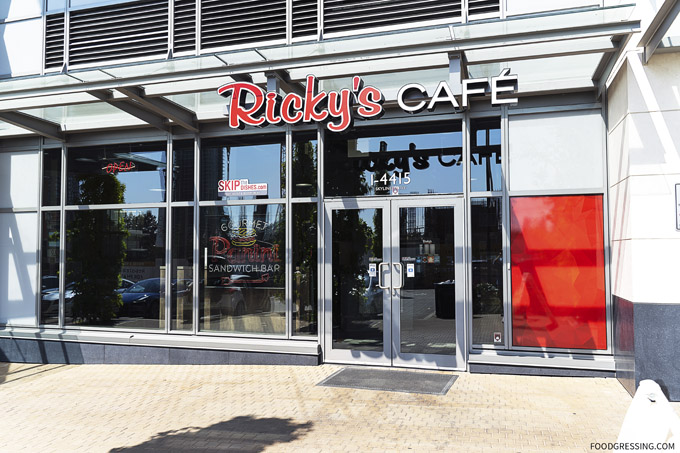 There truly is something for everyone as new features include Colada Pancakes, Triple Berry Banana Split pancakes, Mushroom Swiss Style Beef Dip with Angus Ribeye and the Tennessee Chicken Crunch and so forth.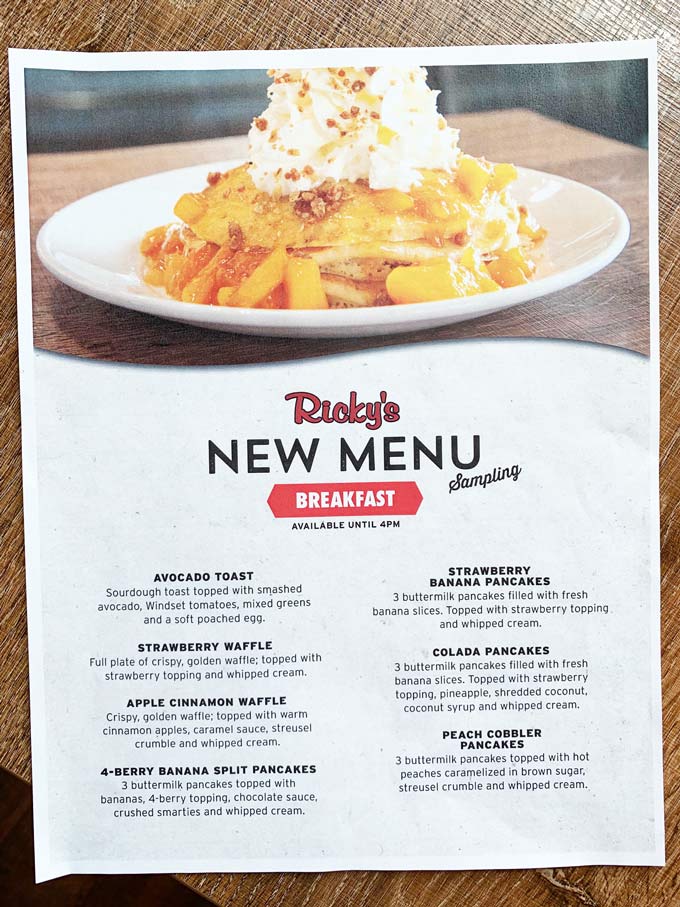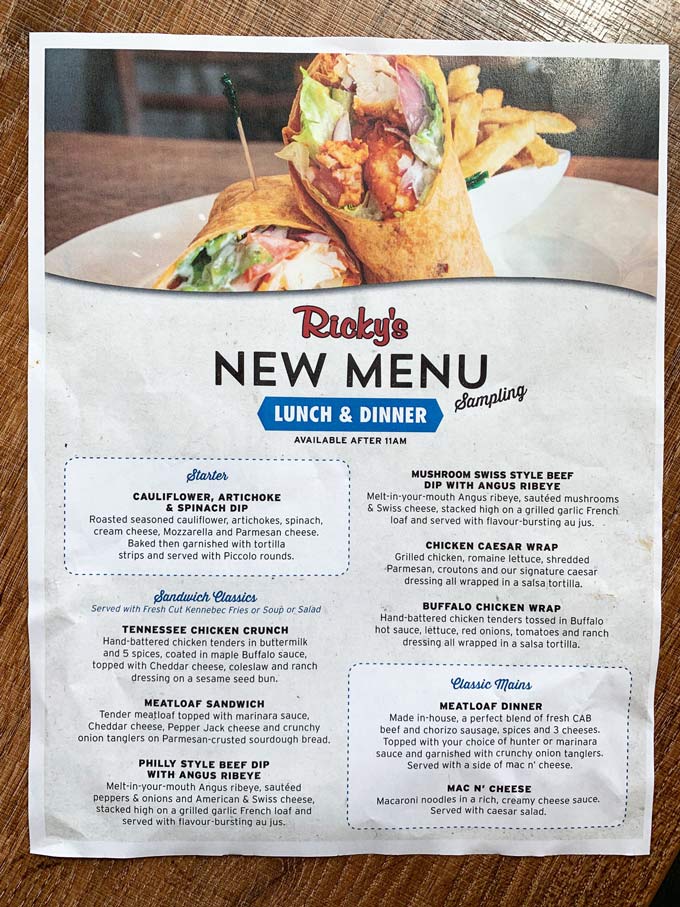 I was invited for a media tasting where I tried a few of the new items from Ricky's.
---
Colada Pancakes ($10.99)
Breakfast or dessert? Either way, these Colada pancakes were good. The buttermilk pancakes filled with fresh banana slices and then topped with strawberry topping, pineapple, shredded coconut, coconut syrup and whipped cream.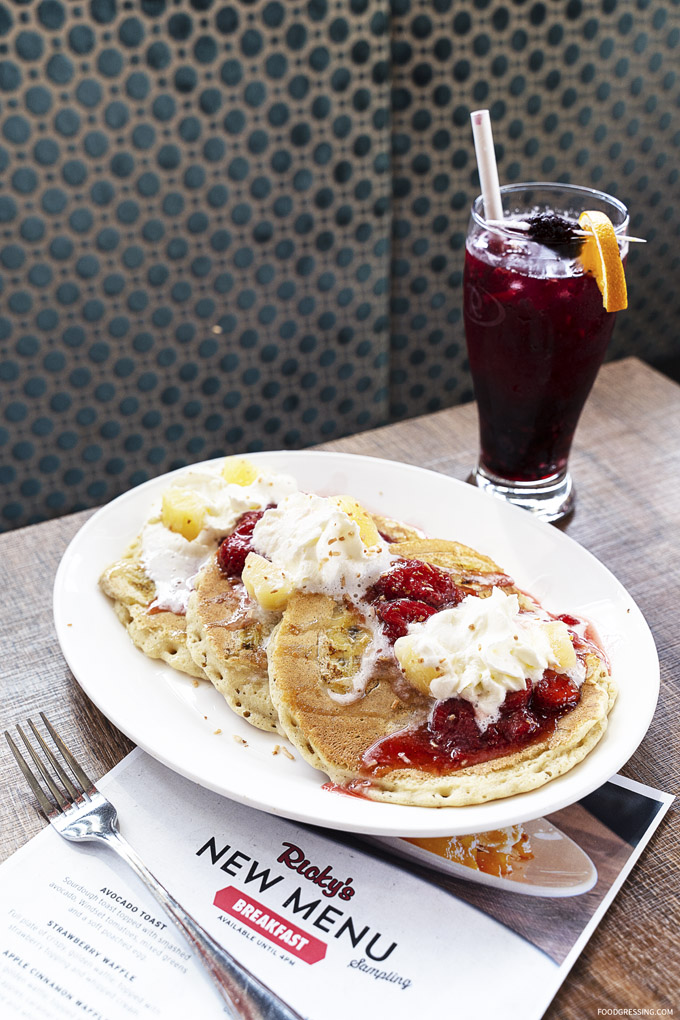 Beef Dip with Angus Ribeye ($14.99)
We also enjoyed the the beef dip sandwich featuring a tender, flavourful angus ribeye on a grilled garlic French loaf served with au jus.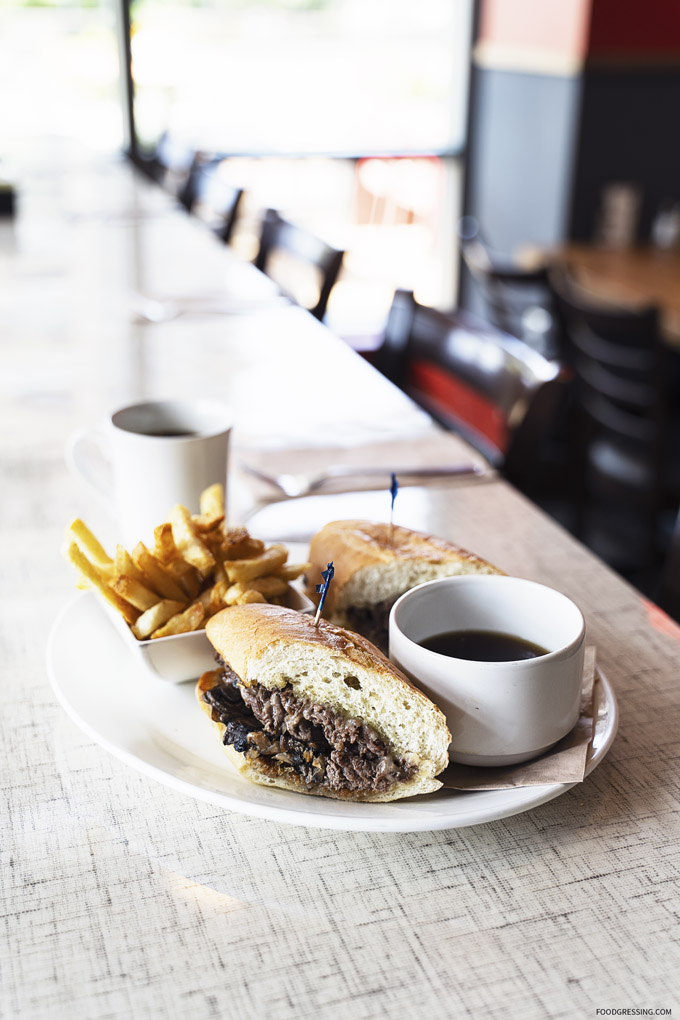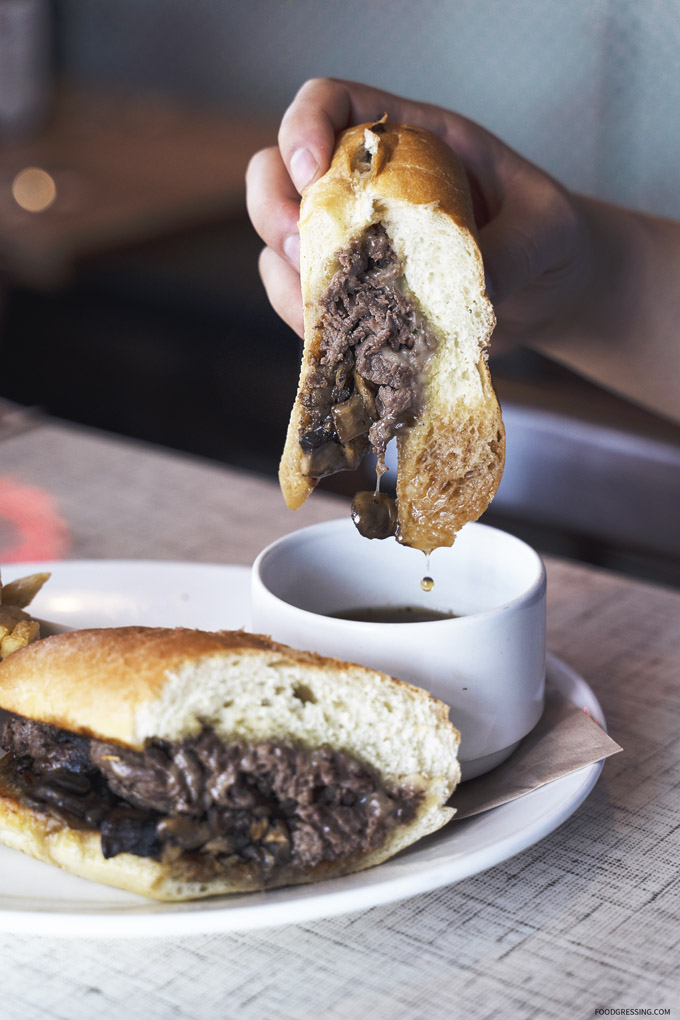 Tennesse Chicken Crunch ($15.99)
The Tennesse Chicken Crunch sandwich came highly recommended. I enjoyed the crispy, hand-battered buttermilk chicken tenders and the tangy maple Buffalo sauce. The sandwich is topped with Cheddar cheese, coleslaw and ranch dressing on a sesame seed bun.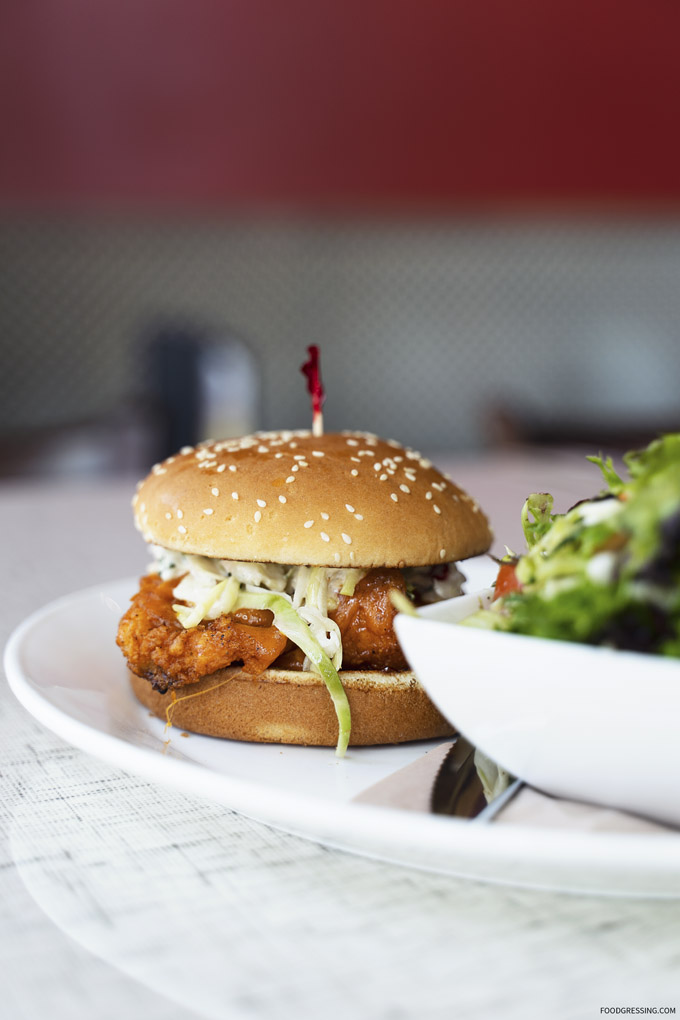 I was particularly impressed with the thickness of the chicken!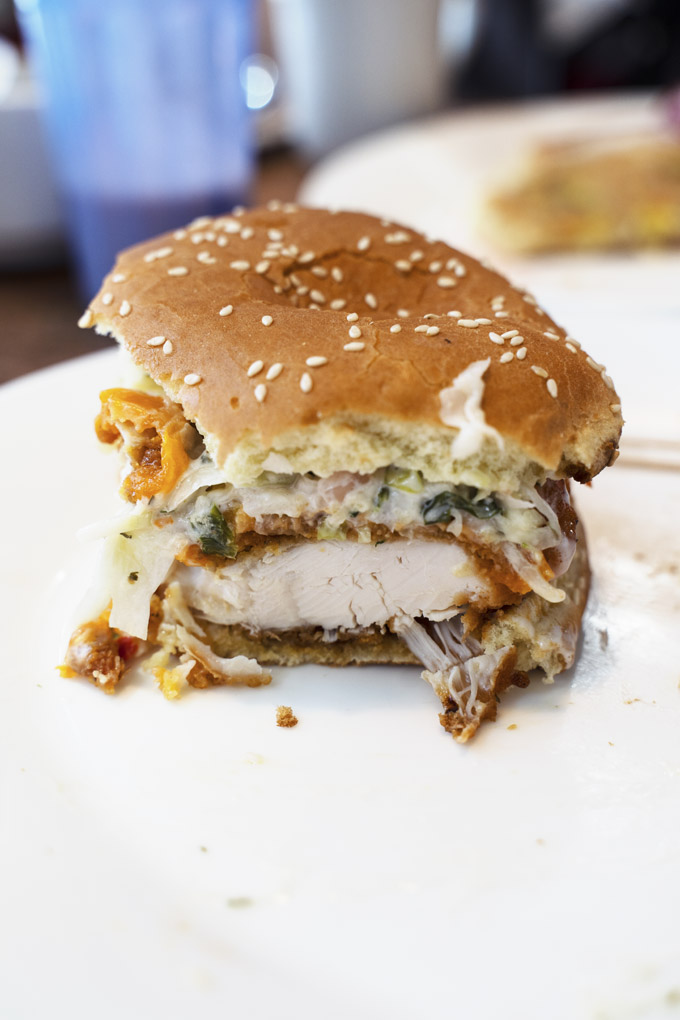 Berry Fizz ($4.50)
To wash it all down, I enjoyed the Berry Fizz mocktail which had raspberries, blackberries, blueberries, cranberry juice, ginger ale, and soda.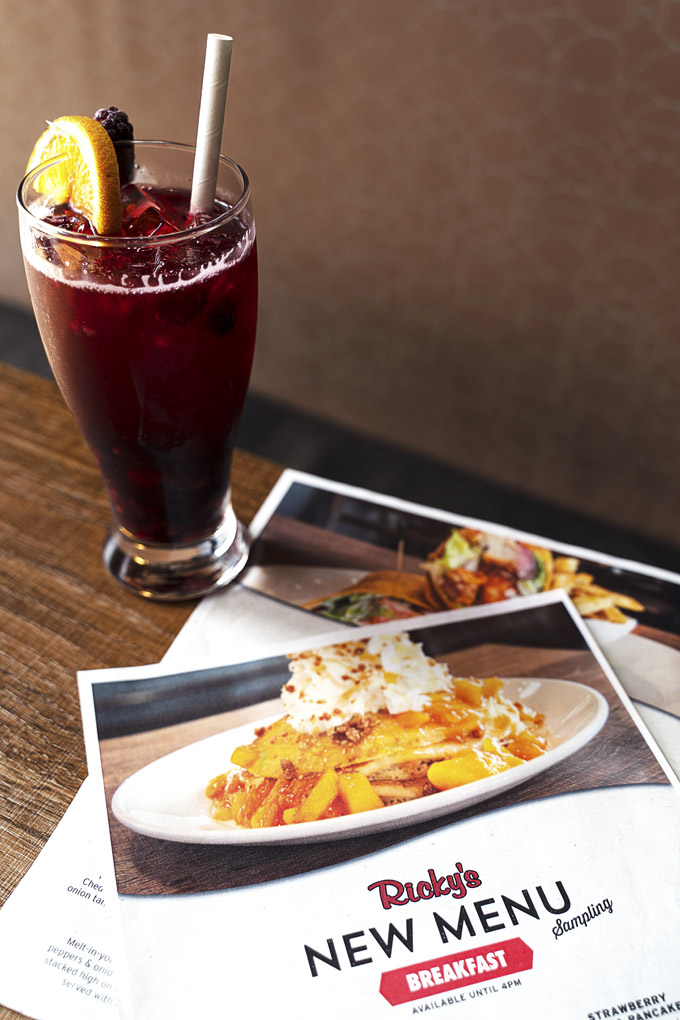 Ricky's Cafe is located in Burnaby's SOLO district and boasts a clean, modern and inviting interior.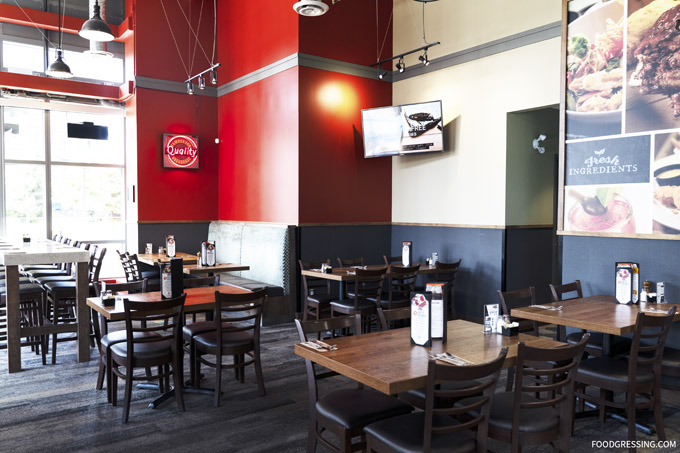 Another nice feature of this location is that you can enjoy your meal on the patio during the nice, summer weather.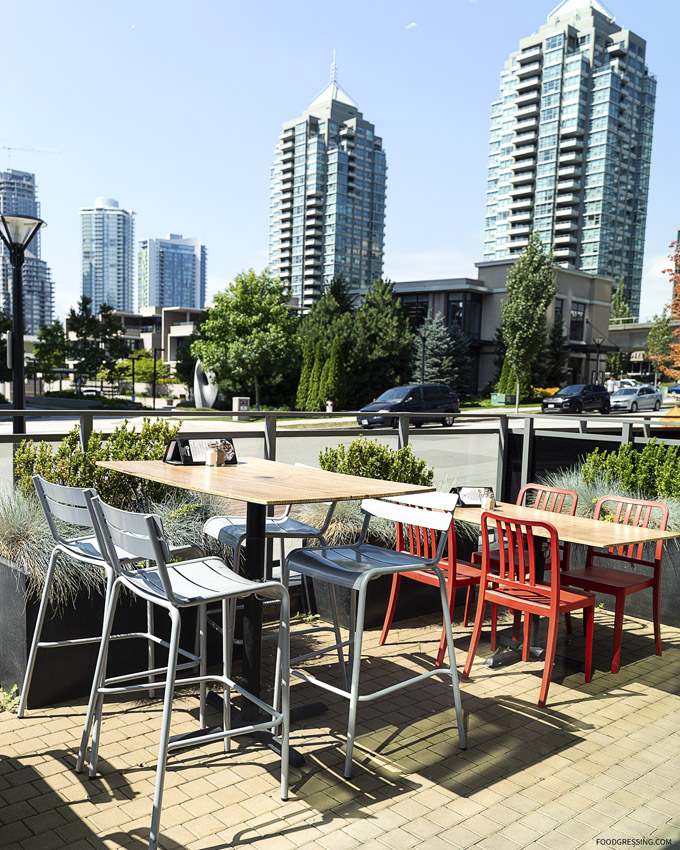 To find out more about Ricky's new menu items, visit rickysrestaurants.ca.