If you're visiting the Cultus Lake area this summer, check out Huis Shave Ice for some refreshing treats. Opened just three months ago and just for the summer, Huis specializes in Hawaiian-style Shave Ice with build-your-own options or signature combos.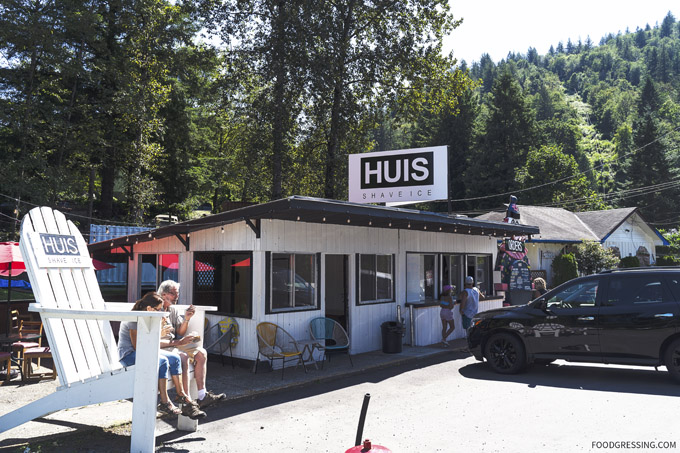 Hawaiian shave ice is an ice-based dessert made by shaving a block of ice into a very fine texture. Flavored syrups are added to the ice as well as other options like with a "pearl" scoop of vanilla ice cream at the bottom of the cup or sweetened condensed milk drizzled over the top (known as "snow cap)."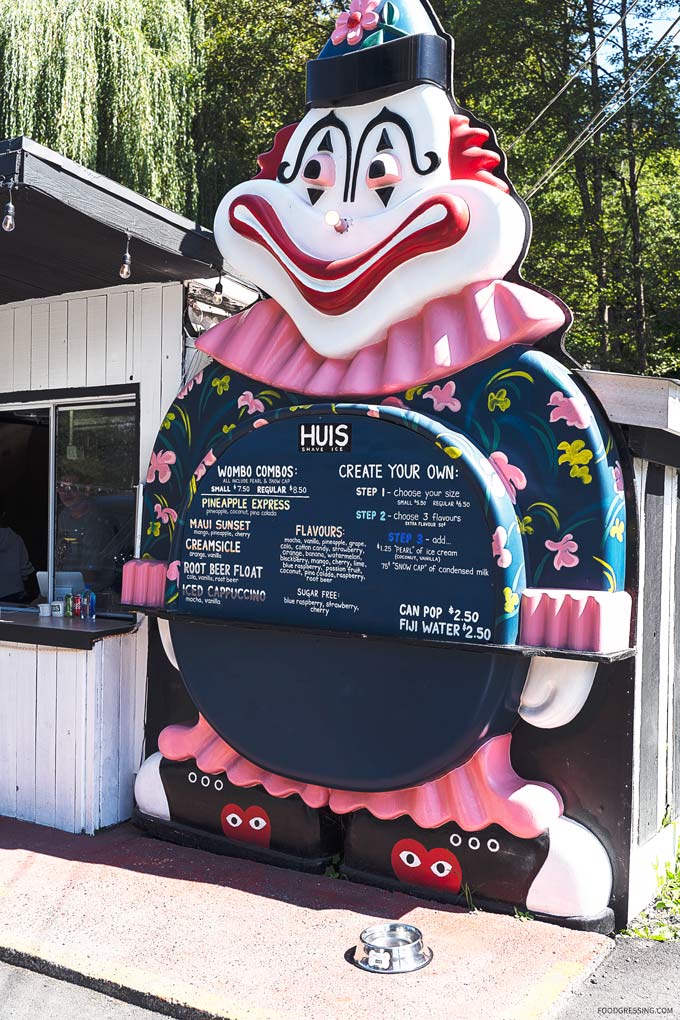 Huis offers a variety of syrup flavours including mocha, vanilla, watermelon, root beer and so forth.
Their signature combinations are Pineapple Express (pineapple, coconut, pina colada), Maui Sunset (mango, pineapple, cherry), Creamsicle (orange and vanilla), Root Beer Flat (cola, vanilla, root beer), and Iced Cappuccino (mocha and vanilla).
The DIY options are available in small ($5.50) or regular ($6.50). The signature combos are offered in small ($7.50) or regular ($8.50).
I was invited for a media tasting at Huis and enjoyed Pineapple Express and Maui Sunsets both with "pearl" scoops of ice cream and snow caps (condensed milk). Both were really good but the Pineapple Express appealed to me a bit more because it tasted very tropical.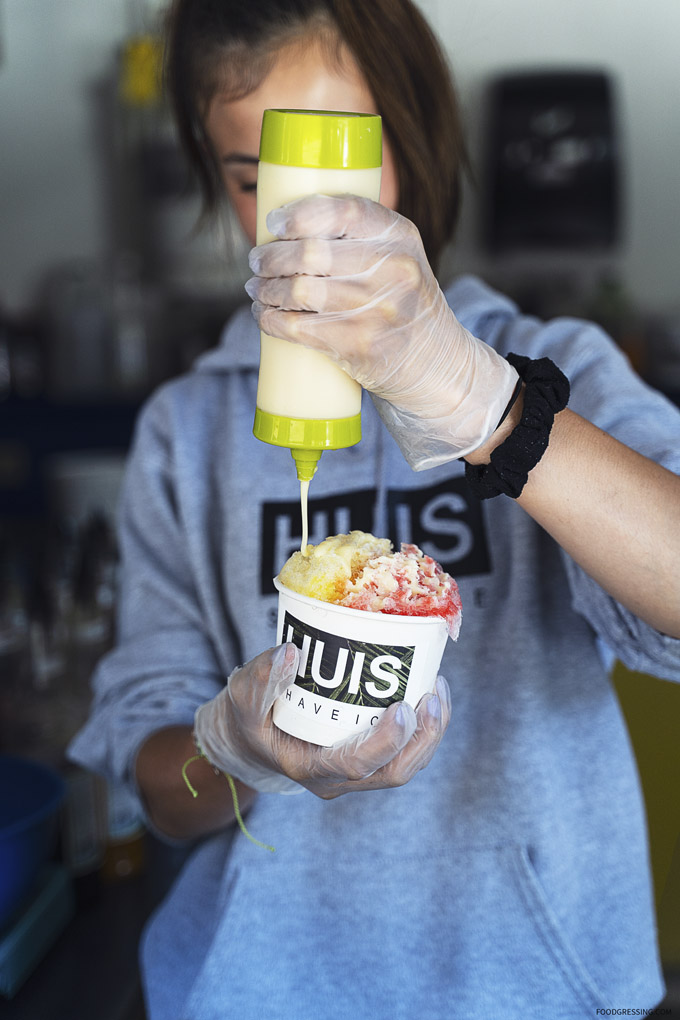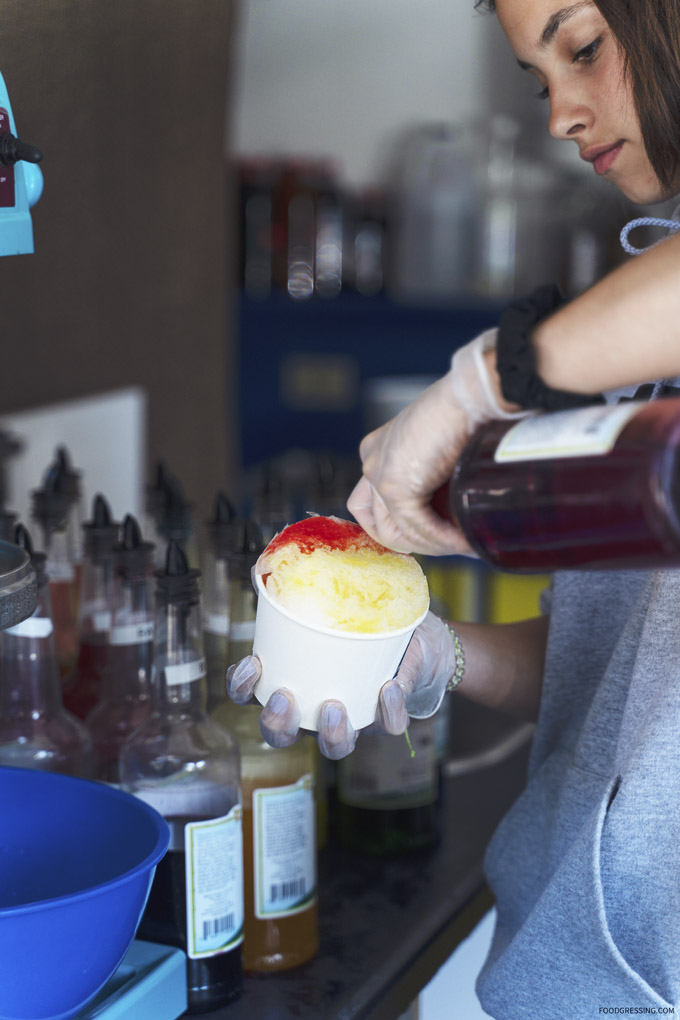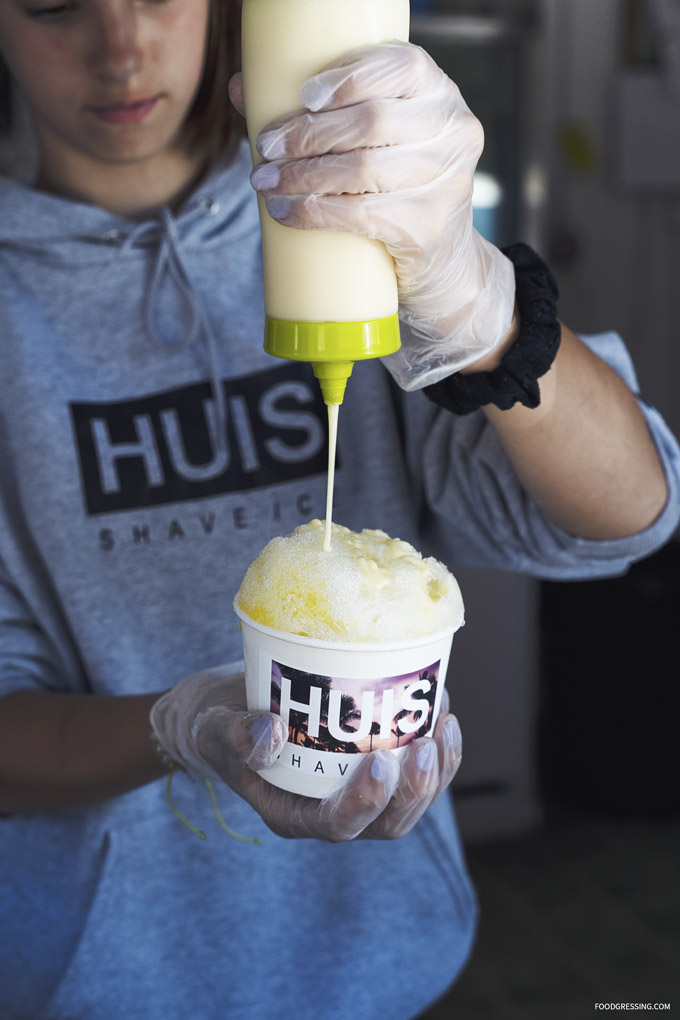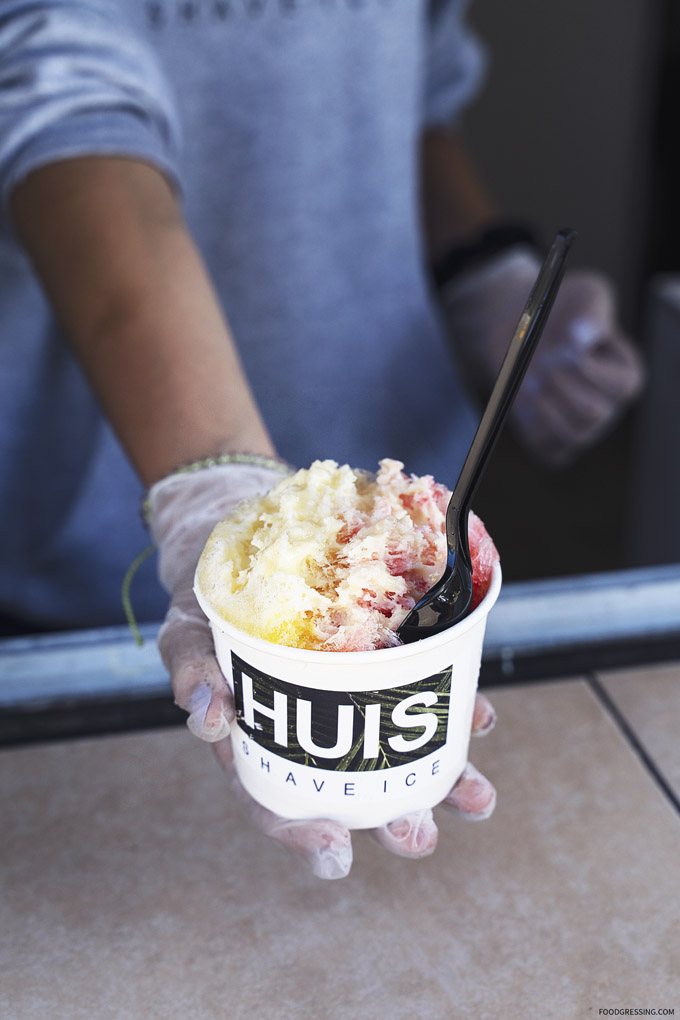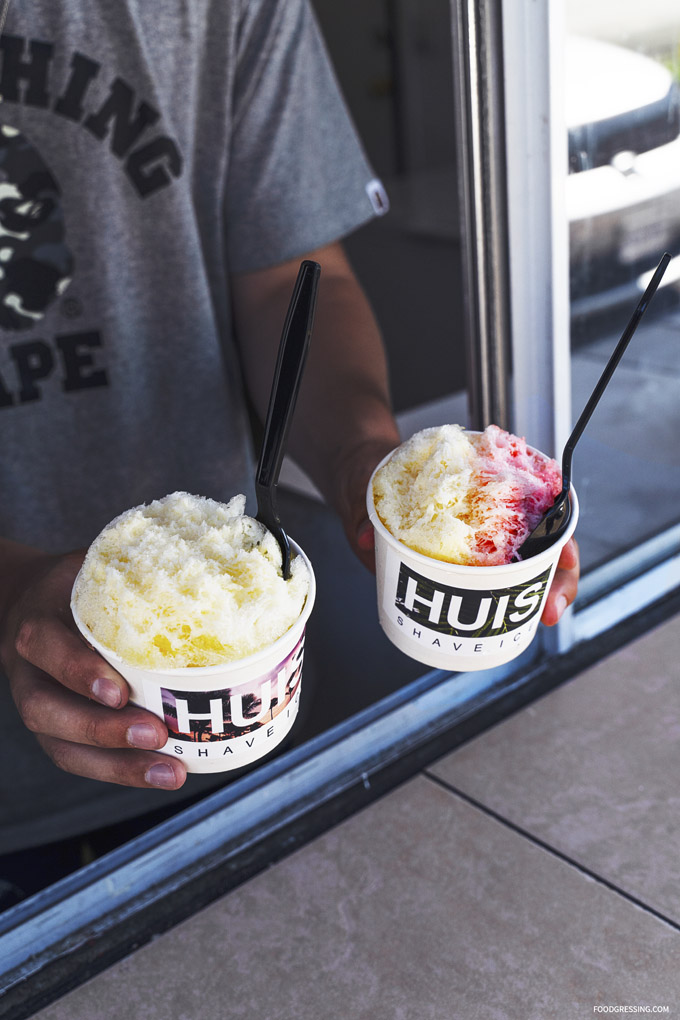 There is plenty of parking in front of Huis as well as indoor and outdoor seating. They have an ultra-large lawn chair which is a fun place for a photo op.
Look out for Huis and Bobo the Clown (refurbished from Expo '86) at the junction of Vedder Mountain Road and Columbia Valley Road.
Huis Shave Ice
45204 Vedder Mountain Rd, Chilliwack, BC
huisshaveice.com