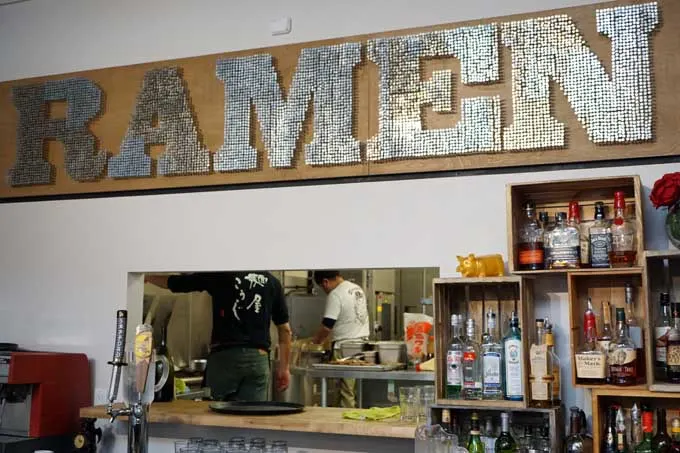 I saw through social media some buzz about a new restaurant in Chinatown, The Ramen Butcher, offering $5 ramen during their soft opening. I decided to give it a try after reading that others were lining up to try out this new restaurant. They open at 11 am and have a limited number of bowls served for the day during the soft opening (February 2-4). I arrived at the restaurant just after 1 pm and there were around 20 people ahead of me. The owner took down names and party numbers from people on the line. I was dining alone so I got inside quicker, but I still waited about 25 minutes.
The space was definitely clean and bright. I loved the nails-in-the-wall "Ramen" art-piece, which catches your eye as you enter the restaurant. I sat at the bar and got to watch the servers and kitchen staff working.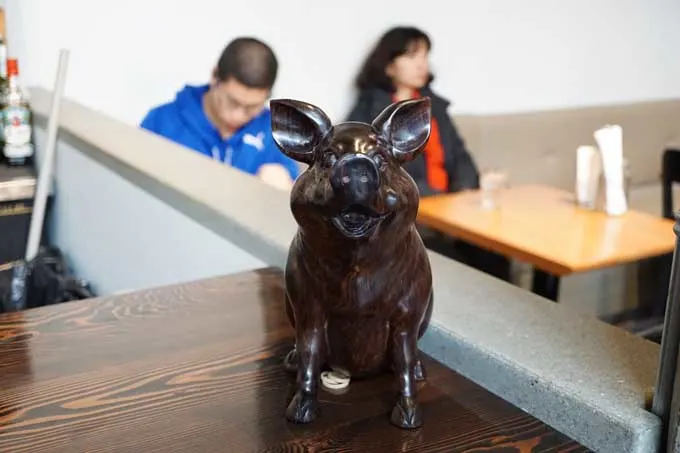 The Ramen Butcher Menu
During their soft opening, they had their classic tonkotsu and then other variations of the classic with different sauces (red, black, green and orange) for the discounted price of $5 each. You can also get free kaedama extra noodle re-fill should you require more noodles! Their noodles are also made in-house.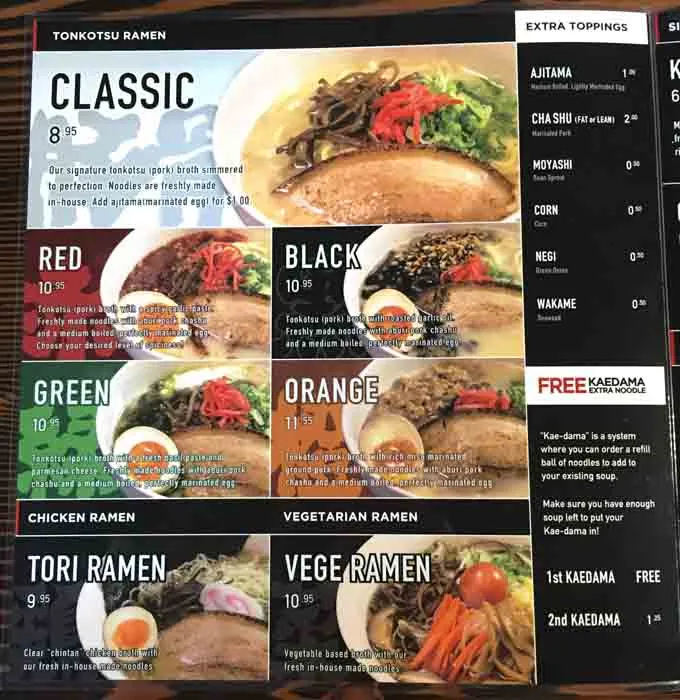 They also had gyoza available during their soft opening: original, okonomi, cheese and spicy! These are at regular price.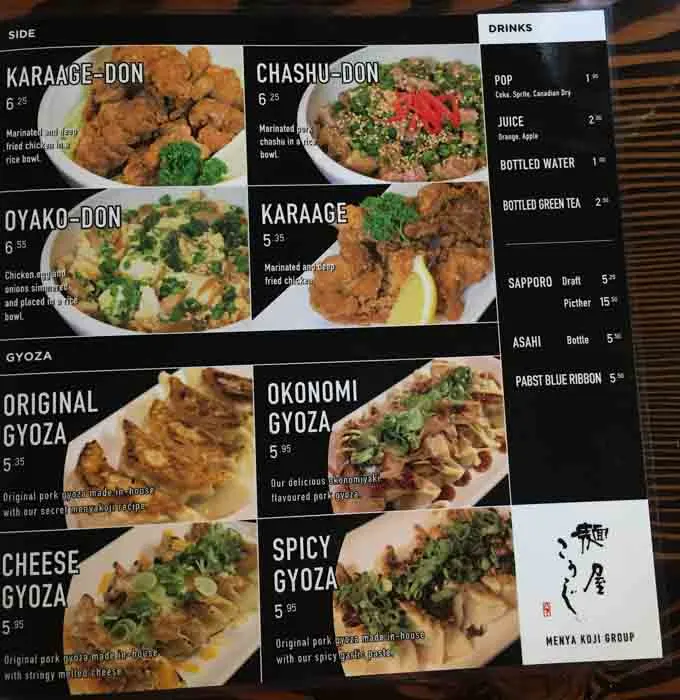 I tried the black – tonkotsu (pork) broth with roasted garlic oil, aburi pork chashu and a medium boiled egg. I found the ramen bowl to be nice and flavourful, and the ingredients overall fresh.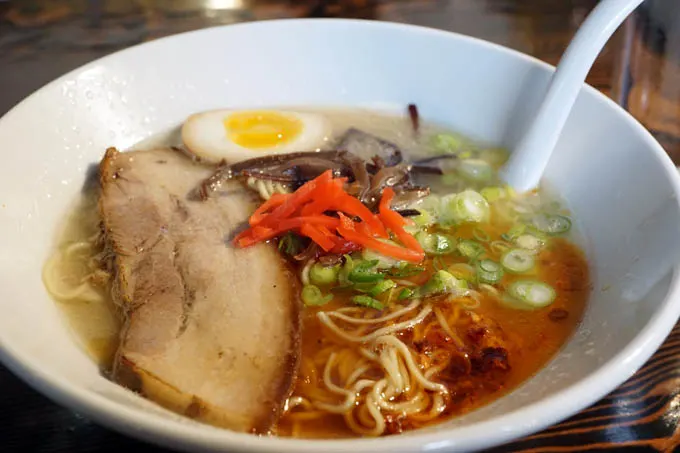 Then I had the okonomi gyoza, which my server recommended when I asked for her opinion. It was okonomiyaki flavoured pork gyoza. Oh my gosh, this was delicious! When I first saw it, it seemed like a big pile of "something" as the gyoza was not entirely visible. However, the gyoza dish was so good with a bit of sweet and sour. I would order this again.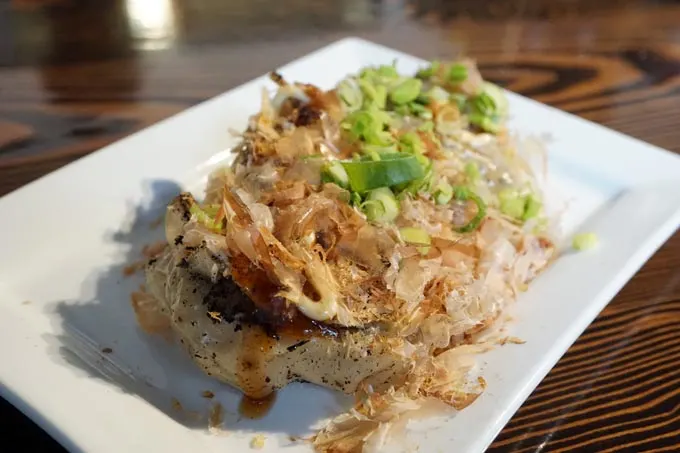 During their soft opening, their accept cash only. Most people would just pay up front. The servers seemed enthused and friendly as well. By the time I finished my meal, the Ramen Butcher was done serving ramen bowls for the day until 5 pm. I would be interested in going back to The Ramen Butcher in the future to try out their dishes on their menu.