When I traveled to Australia many years ago, I grew to love their meat pie culture. Who doesn't love a piping hot, saucy meat pie with a buttery, flaky puff pastry crust? Since then, I have tried Peaked Pies and Aussie Pie Guy locally in Vancouver and Kanga in Toronto; I have enjoyed what they have to offer.
When I visited Seattle this past week, I came across Premier Meat Pies located inside The Armory at Seattle Center. They offer sweet and savoury pies priced around $8 – $9. I decided to give them a try.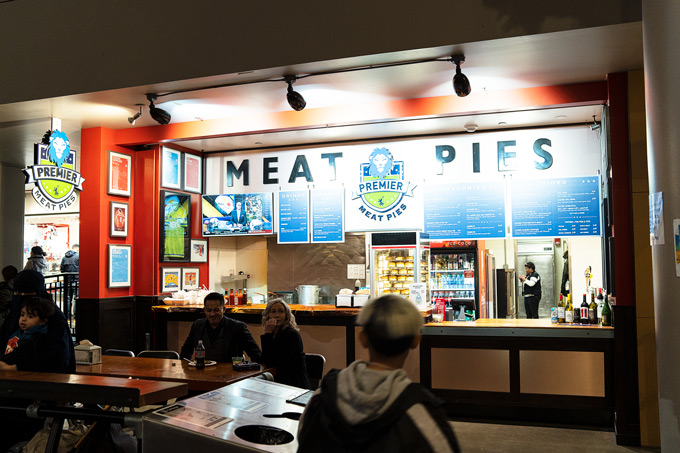 I ordered the steak and mushroom pie ($9) and it was a disappointing experience. First, the pie was very small for what you get. The portion of filling offered was very little such that the pie looked almost hollow. The amount of meat given was disappointing.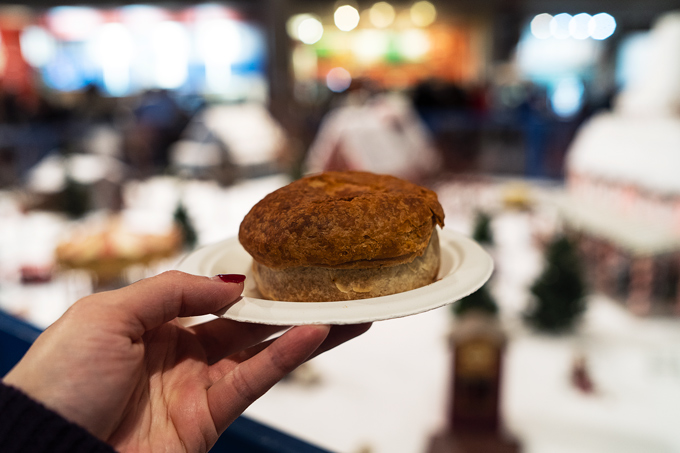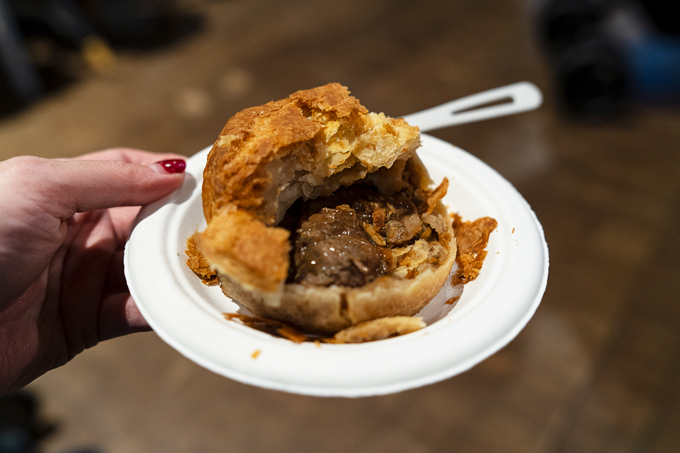 When it came to taste, the filling was overly salty and lacked the heartiness that a meat pie should have. Perhaps the meat pie would fare better if you wash it down with beer (which they offer) but on its own it was too salty.
The only saving grace was that the puff pastry was very light, airy and buttery. However, there was proportionally too much crust compared to filling which made it unbalanced on a per bite basis.
While Premier Meat Pies does have a restaurant location in Seattle, it seems like their food stall inside The Armory can only stay in business due to being in a tourist area. It would be difficult, in my opinion, to garner repeat customers.
Overall Impression of Premier Meat Pies
I had a disappointing experience with what I tried from Premier Meat Pies. I would not recommend eating there. Rating: 1/5
Premier Meat Pies
305 Harrison St, Seattle, WA
www.premiermeatpies.com