A good reason to visit the PNE has always been the food lineup and this year boasts some interesting and daring features. I recently attended a media tour of some new and adventurous eats at the PNE. Here's a look at what you might just want to get your hands on.
Cricket Burgers
The most talked-about food item this year has got to be the Cricket Burgers at Gourmet Burgers. The Roasted BBQ Cricket Burger features a beef patty topped with crunchy crickets. Apparently, crickets are the next cutting-edge superfood being high in protein, fiber and nutrients. And the perfect accompaniment? Fries topped with roasted BBQ flavored crickets and gravy. I actually really enjoyed the burger and would recommend it!
Funnel Cake Poutine
A little sweet and savoury was the poutine-inspired Dutch Funnel Cake with cheese and gravy.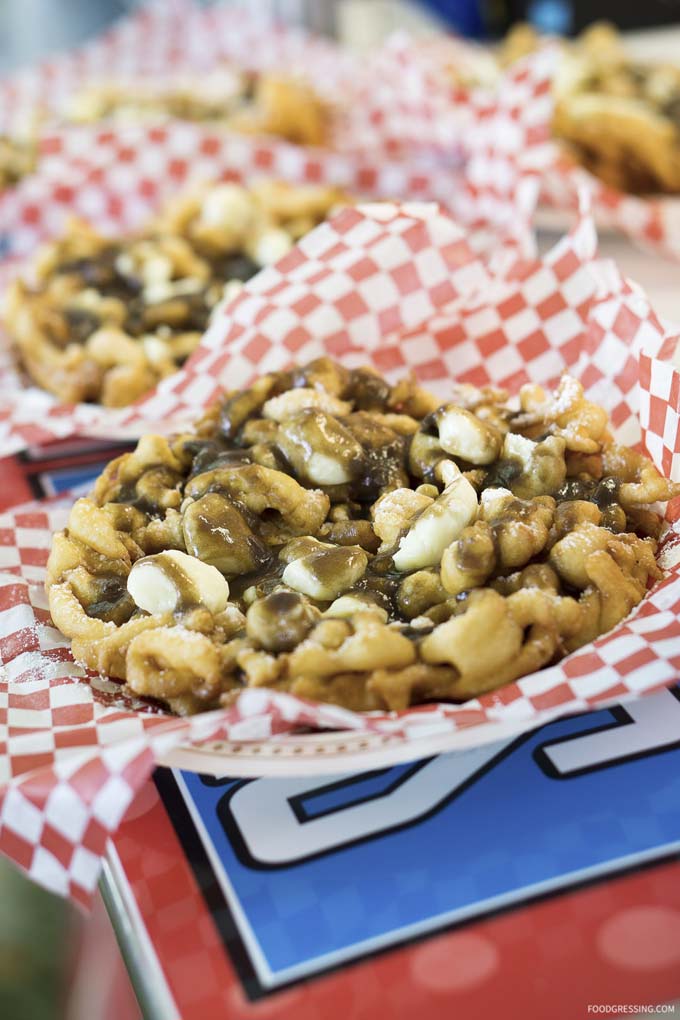 Waffle Ice Cream Cone
For some sweet treats, there's the ice cream in a waffle cone shaped like a taco shell. You can enjoy it with toppings like Oreos, Skors, strawberries and more.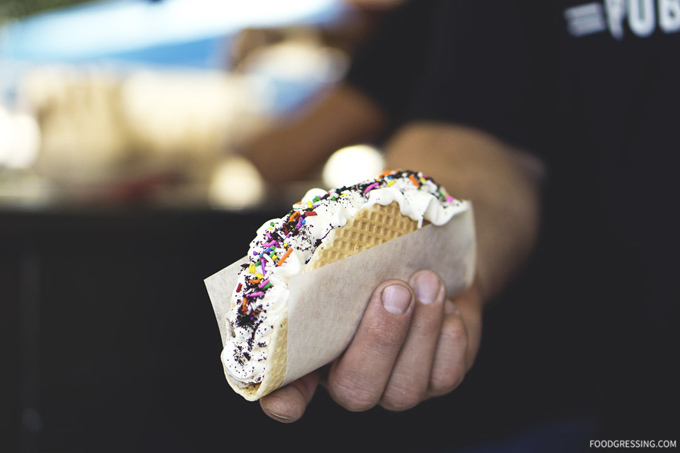 Double Bacon Mac N' Cheese Super Footlong Hotdog
There's nothing like a fully loaded hot dog. This year, Super Footlong has taken their award-winning bacon wrapped footlong and topped it with homemade Bacon Mac N' CHeese to celebrate their 60th year at the Fair.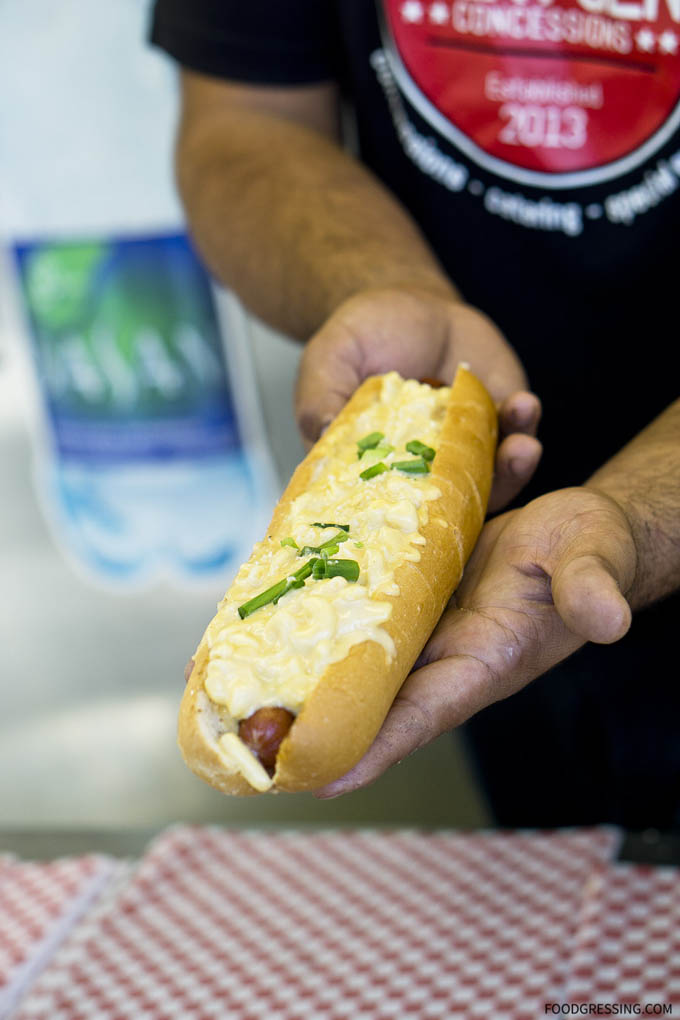 Beavertail
For some very Canadian eats, you can't go wrong with the classic Beavertail. Sugary and sweet fried dough rolled thin and covered in cinnamon and sugar or choice of toppings like banana and Nutella.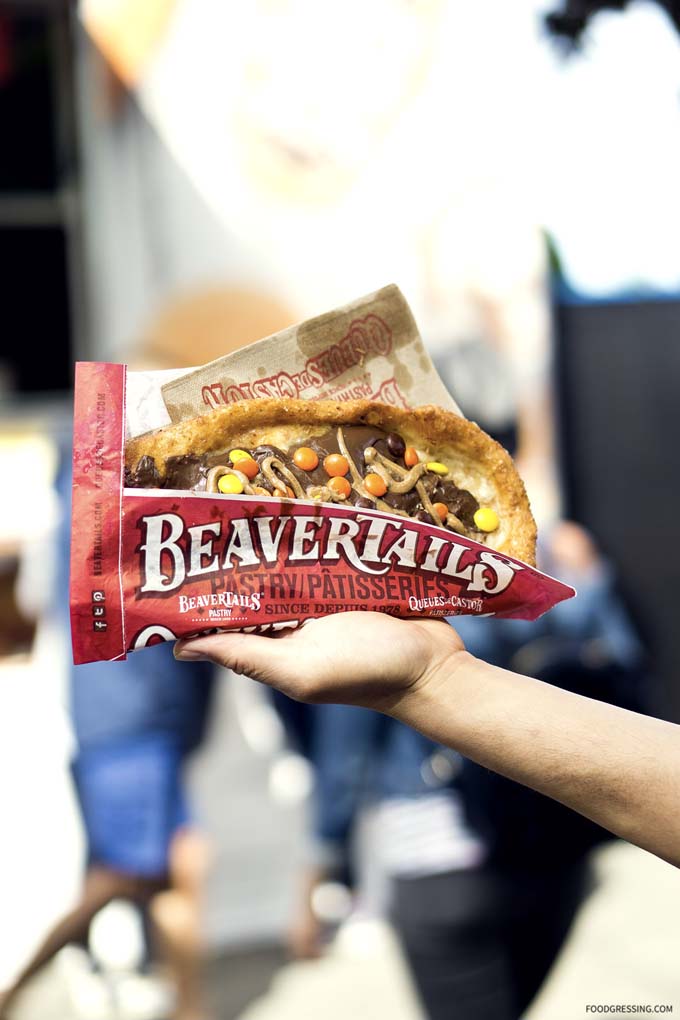 Chicken Feet
For some more exotic eats, there's crispy and crunchy chicken feet at Chicky's Chicken. The chicken feet are served on a stick to increase the shock value.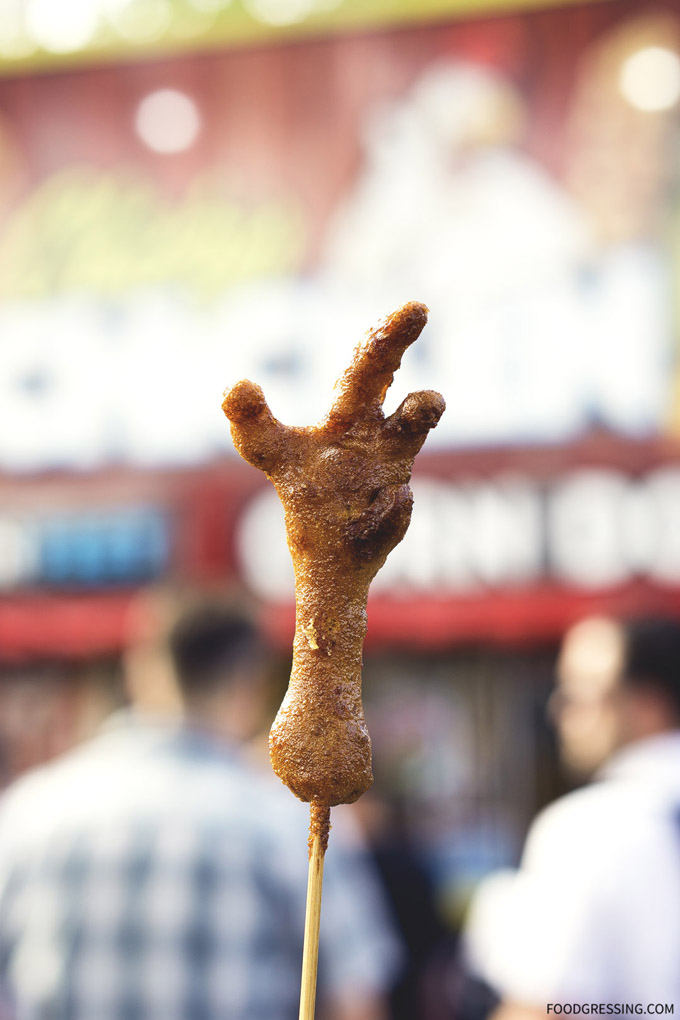 Jamaican Style Fish & Chips
Served from Double Decker Diner, Jamaican style fish and chips features battered fish fused with Jamaican flavours. The best part is being able to dine in the double decker bus and catch the view from above.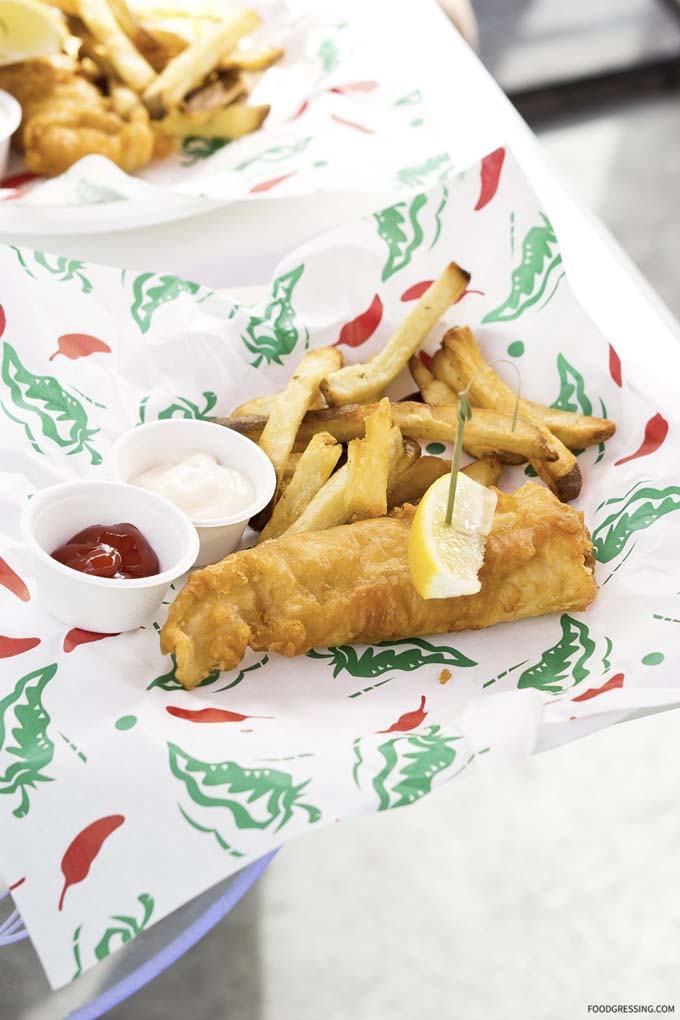 Dumplings
A first-time concessionaire at the PNE is Dum Sum Express. They are serving dim sum right from their cart including shrimp dumplings and BBQ pork buns.