It's the end of summer and I was invited to take part in the Granville Island Brewing Sunshine Coast Hefe Challenge! Granville's Sunshine Coast Hefeweizen is a bright, crisp wheat ale that is the perfect companion to both brunch and laid-back BBQs. Brewed in the traditional German style, this Hefe goes great with grilled Weisswurst sausages, and its refreshing notes of banana and clove pair perfectly with appies like sweet ricotta and minted pea crostini. I went with a fun pairing of spicy Indian curry (prawn coconut curry and butter chicken) with the Sunshine Coast Hefe.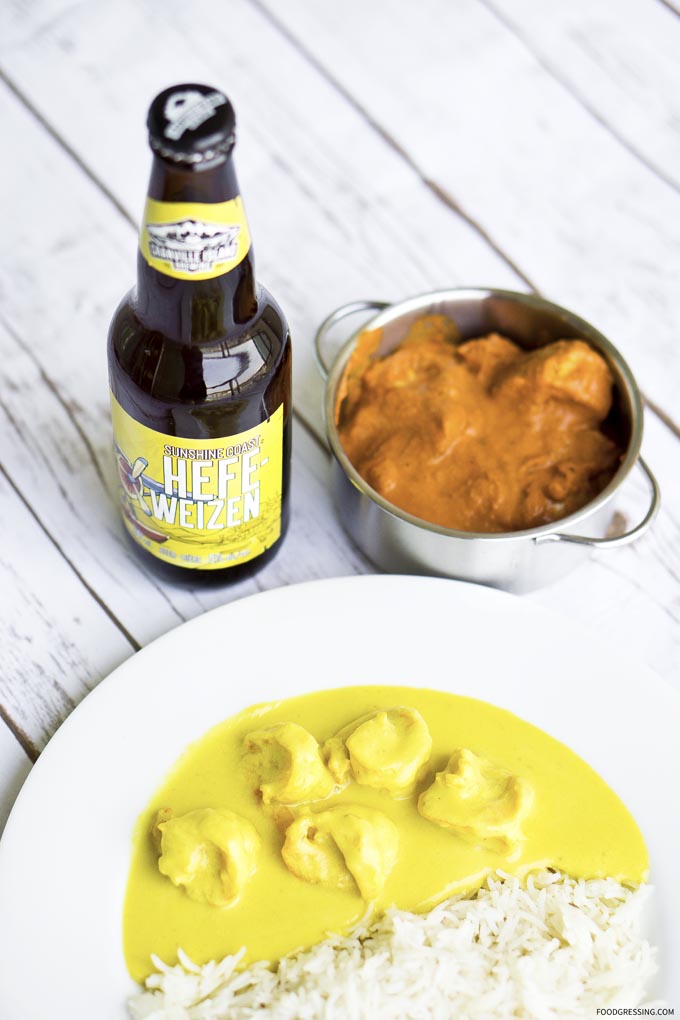 To encourage you to have fun with experimenting with new flavours, Granville's Beer Merchant, Mike Sharpham has put together his top 3 beer/food pairing tips:
Match flavour intensity of the beer with the intensity of flavours in your food.
Pair like with like. Find flavours that complement each other!
Opposites attract. Look for flavours that contrast nicely (…like Hefeweizen and Thai or Indian curry!)
What would you pair the Sunshine Coast Hefe with? Let me know in the comments below!
Disclosure: This is a sponsored post.