One of the must-try restaurants when visiting Central Alberta is Cilantro and Chive in the friendly, small town of Lacombe, Alberta. This family-owned and operated restaurant is all about fresh, simple eat using locally sourced ingredients and fearuing seasonal menu items. Here's a look at our weekend brunch experience at Cilantro and Chive.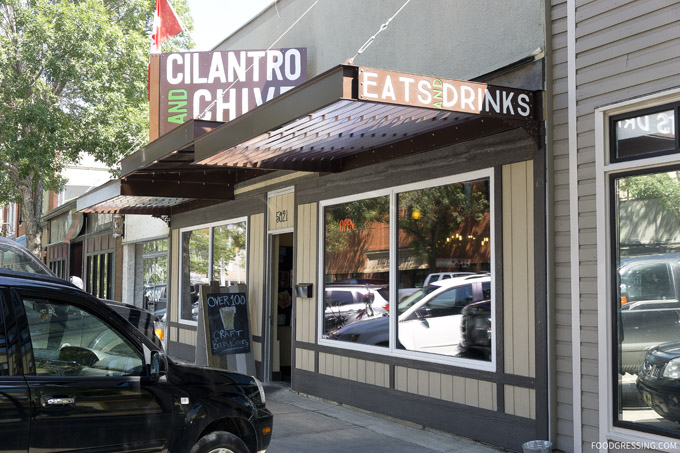 Cilantro and Chive has an extensive drink menu featuring craft beer, signature cocktails and wine with a constantly revolving tap list.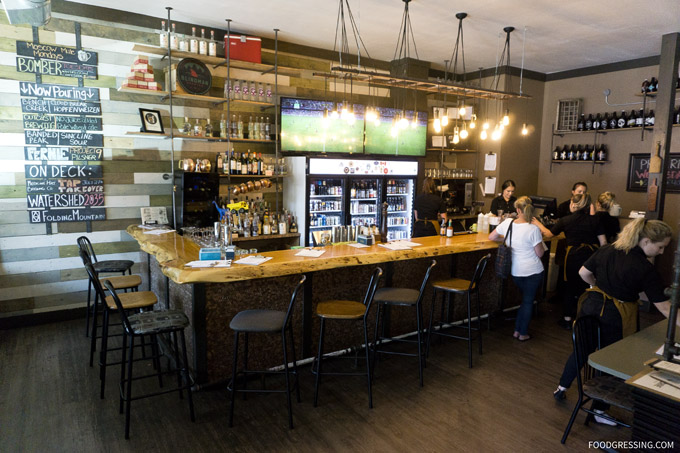 To start, we were given a tasting flight of Spiced Gin, Berry Gin, Vodka, and Hot Pickled Pepper Vodka with Clamato.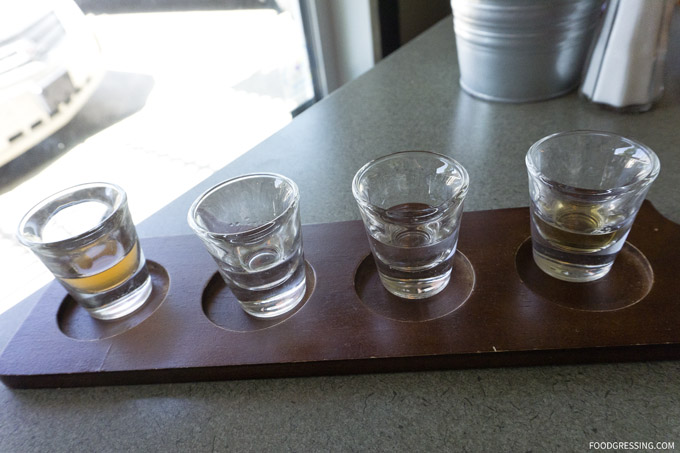 And since I had visited Troubled Monk Brewery the day before and fell in love with their ginger ale, I had to have it again. One fun fact is that it is sweetened with Alberta beets.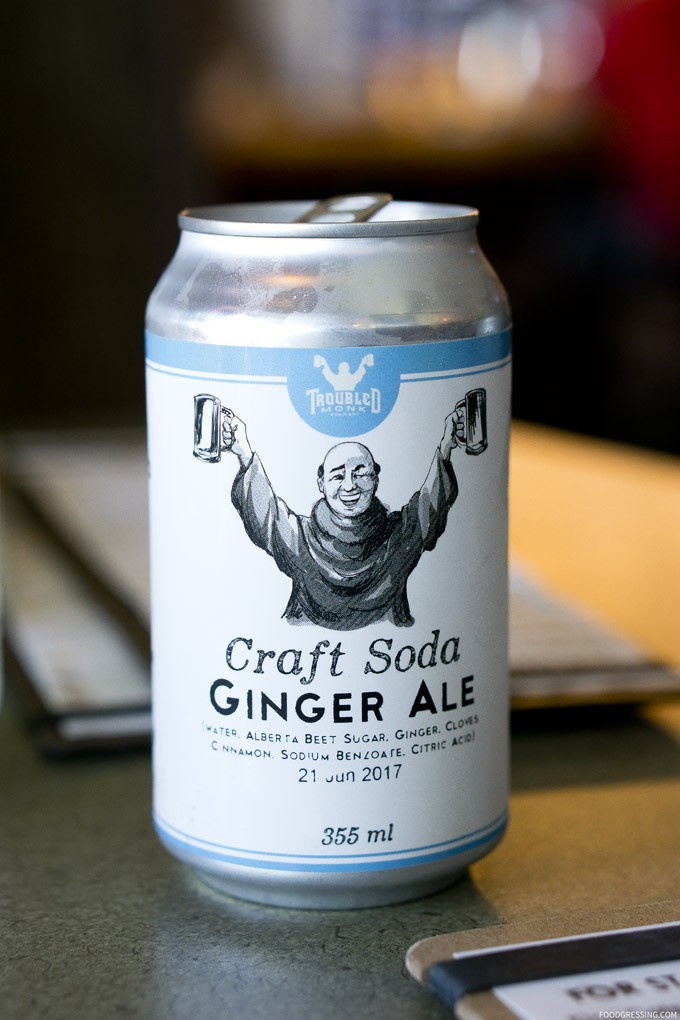 It was our first time trying the orange flavour by The Pop Shoppe and it truly is the idea orange soda. It had the right amount of orange flavour without being too artificial. Highly recommended.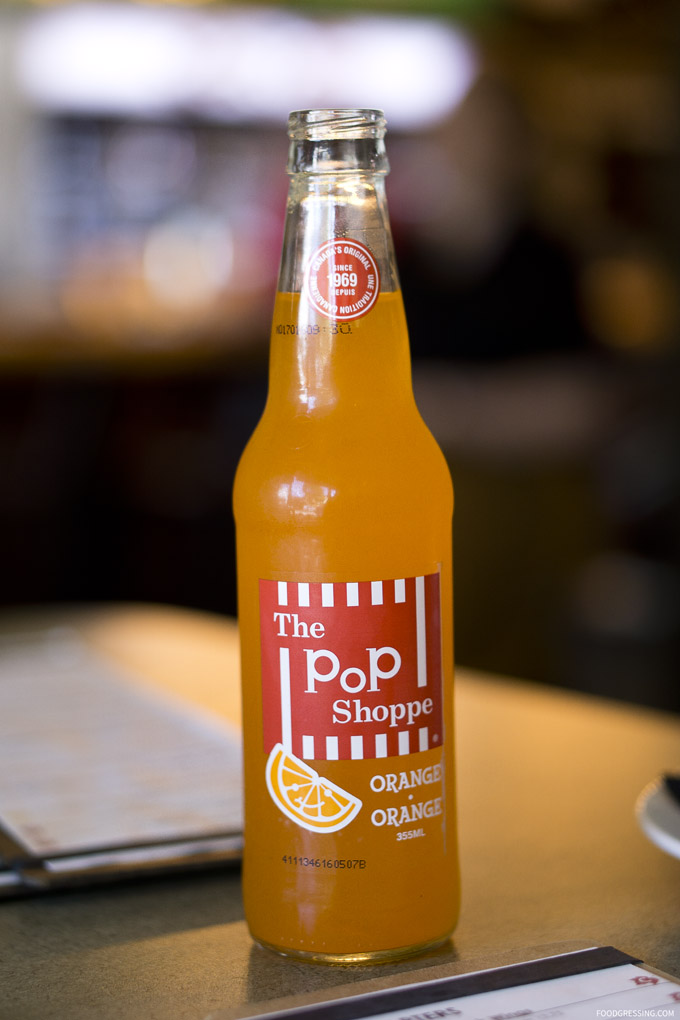 To start, we tried the Brome Lake Braised Duck Wings with Asian Salt Sauce and Cracked Pepper. I loved how flavourful it was, crispy on the outside while the meat fell off the bone easily.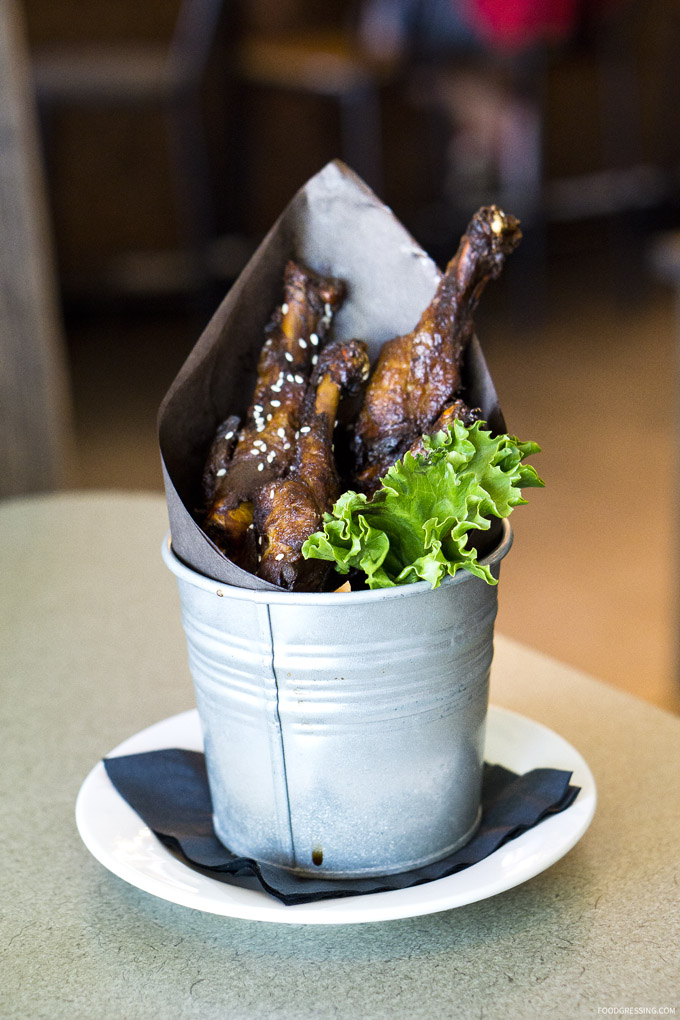 One of the great things about Cilantro and Chive is how family friendly it is. Aside from having a kid's menu, they also have a variety of board games available for the family to enjoy. As a parent and a foodie, I find it extremely difficult to find a restaurant that has *amazing* food yet is still family friendly. But here at Cilantro and Chive, it's a place where the whole family can get together over truly delicious food.
My son (a picky eater) loved the chicken tenders. Perfectly fried golden brown, delicious breading, with tender and juicy meat.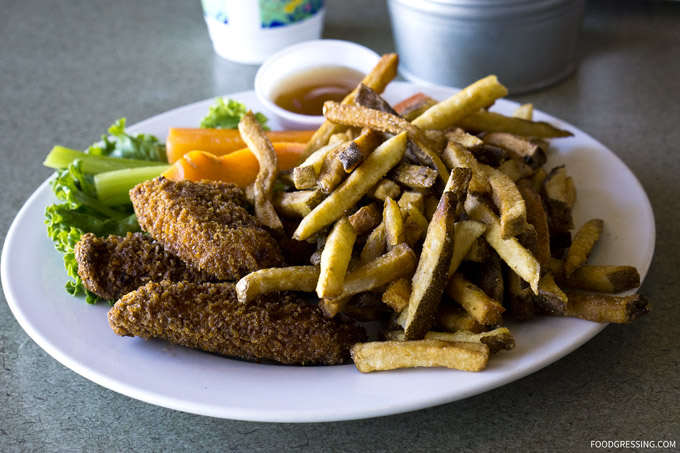 The Prime Rib Benedict was a heavenly brunch entree. I certainly find a regular eggs benedict rather boring after this! The corn bread was topped with tender, shredded prime rib, medium poached eggs and then a luscious, creamy hollandaise sauce. Scholing's hash browns came on the side.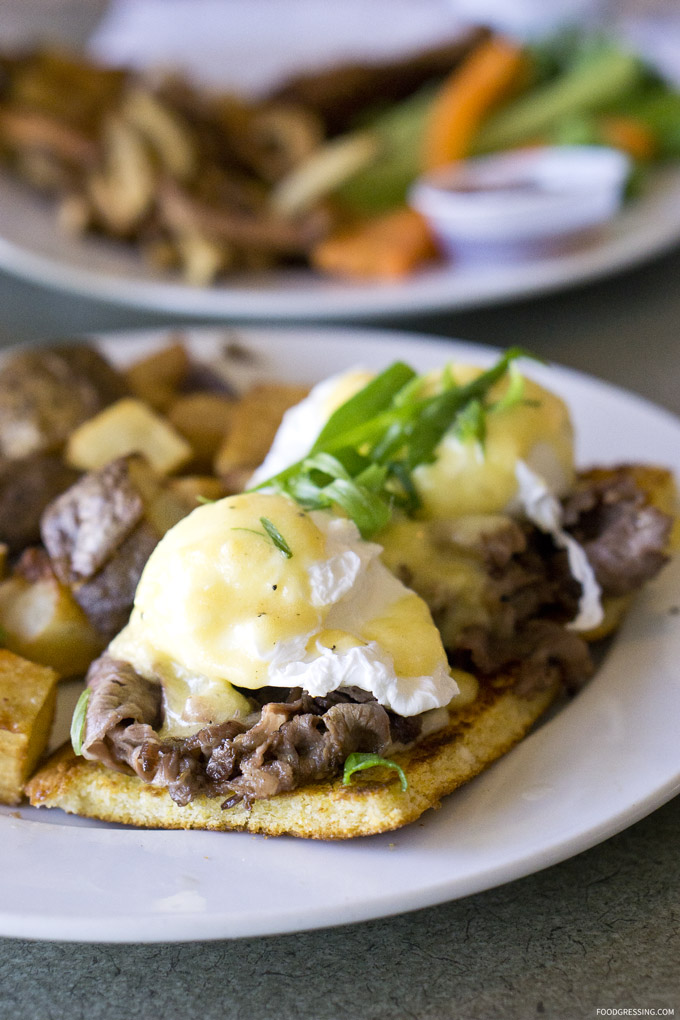 And for the ultimate meal, a Casear that eats like a meal! Behold the Bacon Double Cheese Burger on top of a Bacon Caesar – a truly mouthwatering sight! The burger was super juicy, delicious and really does eat like a meal. We couldn't finish the burger because of the large portion and had to doggy bag the rest.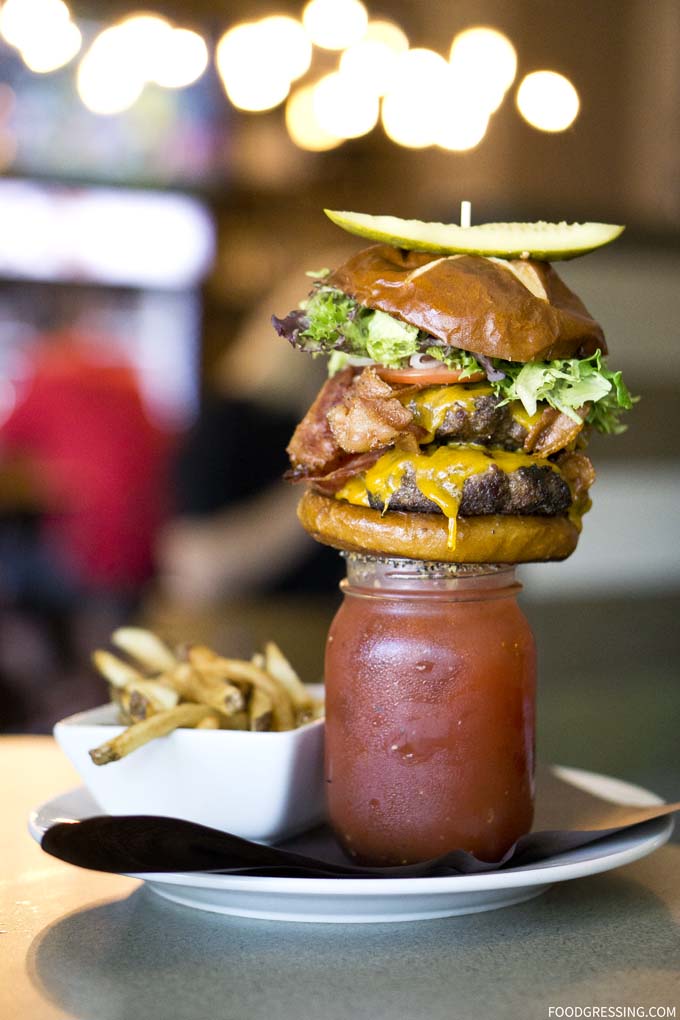 Overall Impression of Cilantro and Chive
We truly loved our brunch experience at Cilantro and Chive from start to finish. I love the family-friendly atmosphere as I saw many families eating together. I highly recommend Cilantro and Chive as a place to dine when visiting Central Alberta. Rating: 5/5
Cilantro and Chive
Address: 5021 50th Street, Lacombe, Alberta
Website: www.cilantroandchive.ca