Troubled Monk Brewery is an award-winning craft brewery located in Red Deer, Alberta. While visiting Red Deer, I had the opportunity to tour the brewery, taste their beer and learn more about their story.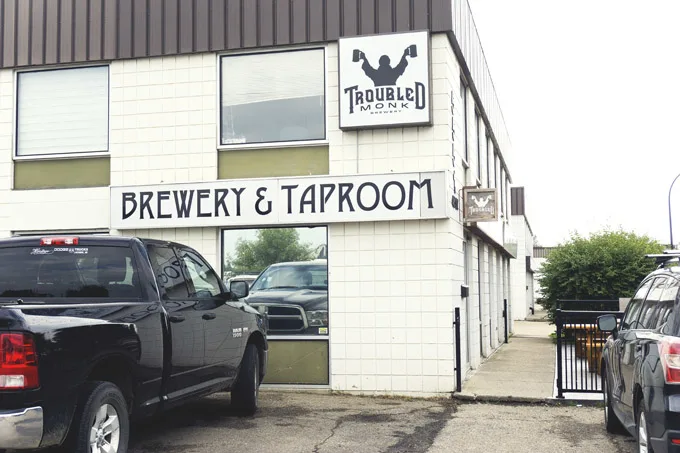 The name of the brewery was inspired by a free-spirited monk who was passionate about brewing. The town folk deemed him as "troubled" but really he was just highly enthusiastic about making beer and enjoying it every step of the way.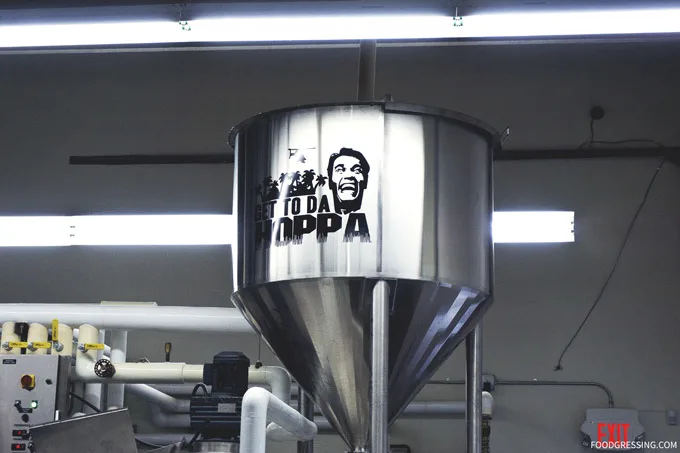 Tours are available to the public upon request. Troubled Monk staff walked me through the process in how they make their beer. The brewing process involves main ingredients: malt barley (or other grain), hops, yeast and water. Troubled Monk uses mostly malt that is locally grown in Alberta and Canadian hops whenever possible. The water is local Red Deer water which they filter before using it in the beer.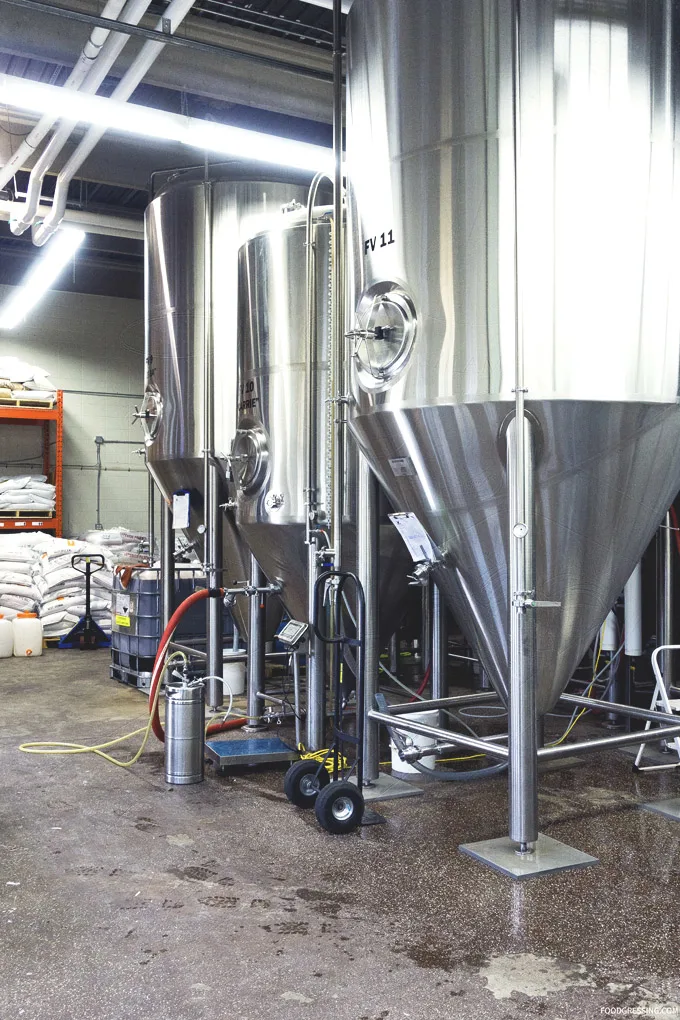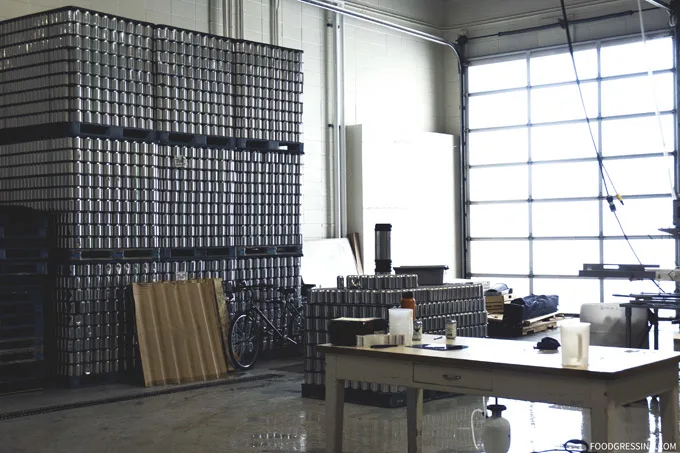 On my visit, I had the chance to try their regular lineup: Golden Gaetz Golden Ale, Homesteader Saison, Open Road Brown Ale, and Pesky Pig Pale Ale.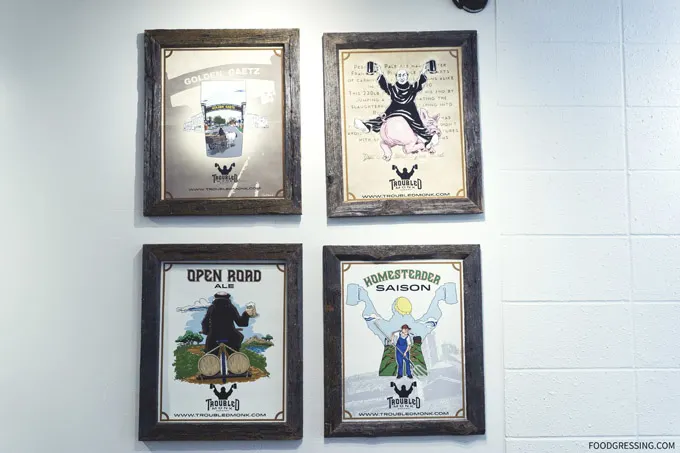 The Golden Gaetz Golden Ale showcases the quality of Canadian malts. The malt furnishes the backbone of light bread/biscuit with sweet corn while the hops provide balance with a hint of lemon followed by black pepper and a subtle taste of dark berries. The Homesteader Saison uses a Belgian yeast strain that lends to the flavours and aromas of banana, apricot, clove, spice and bubble gum. Troubled Monk's Open Road Brown Ale has received numerous awards from competitions including the World Beer Cup and the 2016 Canadian International Beer Awards. The notes are of pumpernickel bread, raisins with a chocolate finish while hops lend a bit of citrus and pine. Troubled Monk's flagship beer, Pesky Pig Pale Ale, was named for Francis the Pig. The story has it that Francis made an escape from a Red Deer slaughterhouse in the summer of 1990. It's an American Style pale ale with flavours of grapefruit, papaya, and other tropical fruits.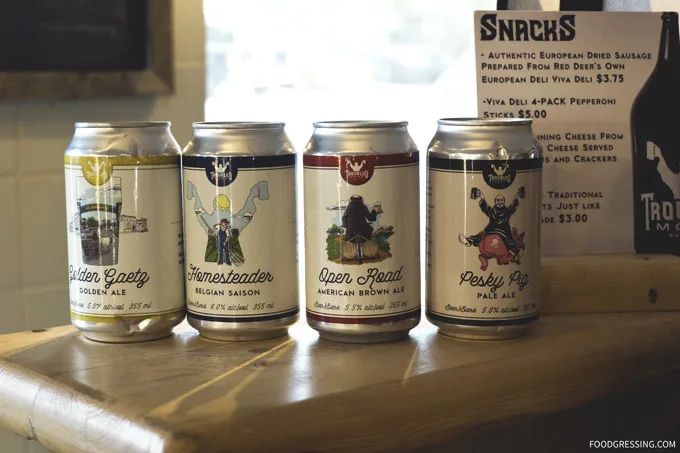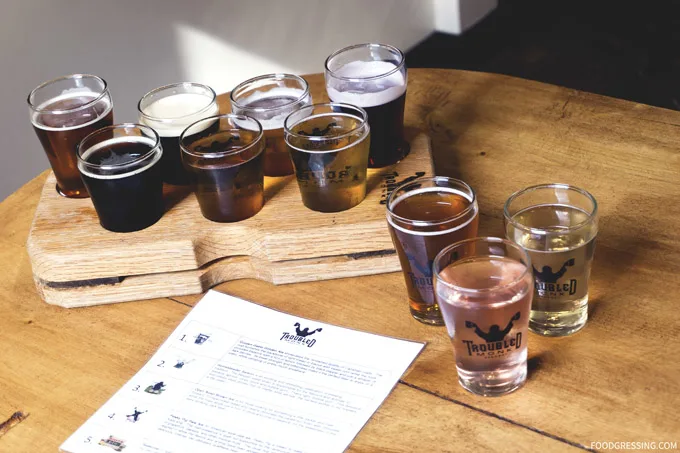 Trouble Monk has also made craft sodas as well. Their ginger ale has notes of cinnamon and cloves while the root beer is smooth, creamy and made with herbs and botanicals. Not to be missed is the cream soda which gets its pink colour from Alberta beets but it really doesn't taste like beets.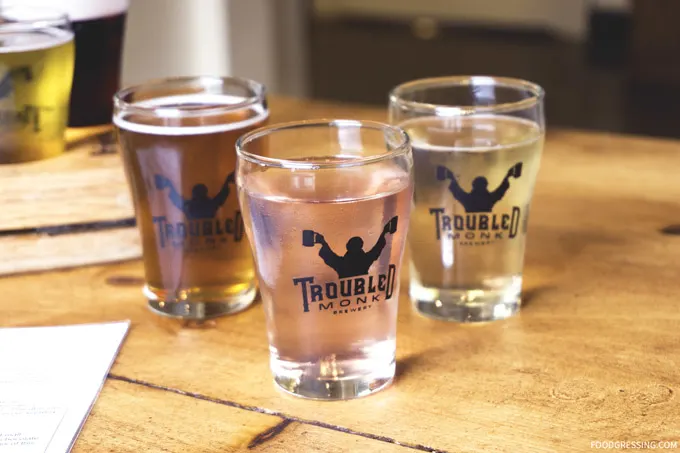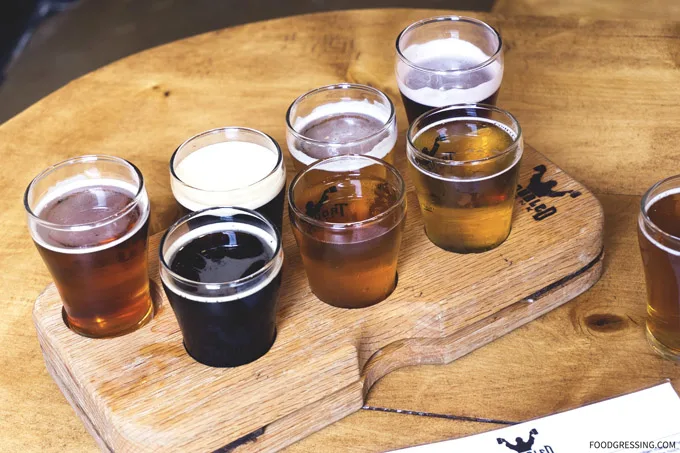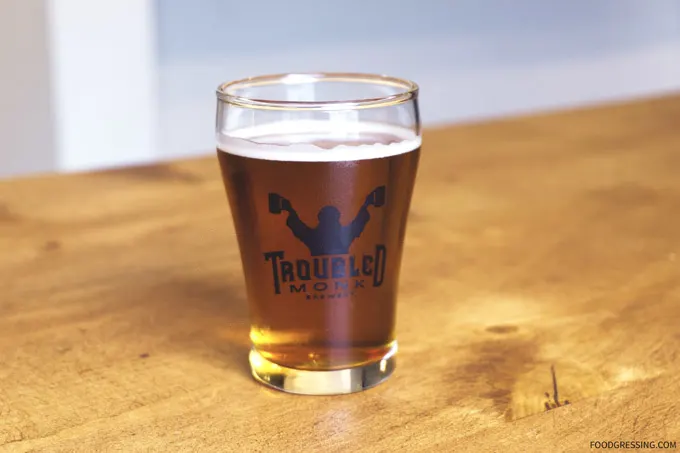 For more information on Troubled Monk, visit www.troubledmonk.com.
Troubled Monk Brewery
Address: #1 5551 – 45th Street, Red Deer, Alberta
Website: www.troubledmonk.com‎