Disclaimer: Some of the food in this review was complimentary. Opinions are my own.
It had been a few months since my last visit to Pizza Garden. I had attended the grand opening of their newest location in Mount Pleasant and tried a few of their delicious varieties. I was eager for some comforting pizza so my family and I ventured to the Pizza Garden closest to us right in the heart of Downtown Vancouver.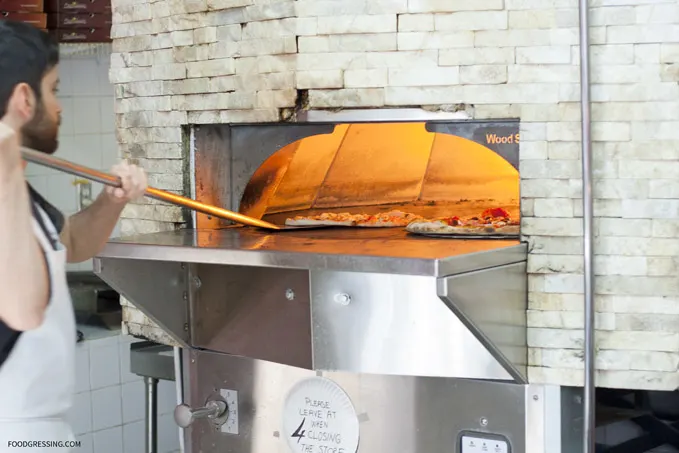 Authentic Neapolitan Pizzas
At Pizza Garden, you'll find authentic Neapolitan pizzas made using the best ingredients. To start, their dough is made from 100% Caputo flour imported from Italy. Their tomato sauce is made using fresh, vine-ripened tomatoes simmered with extra virigin oil and herbs. All of their meats are sourced from Italy or locally in BC. The vegetables they use are all fresh and never frozen. Each pizza is made to order and cooked on a hearth stone in an authentic Italian-style wood-burning oven. And their crust is a palate-pleasing crisp.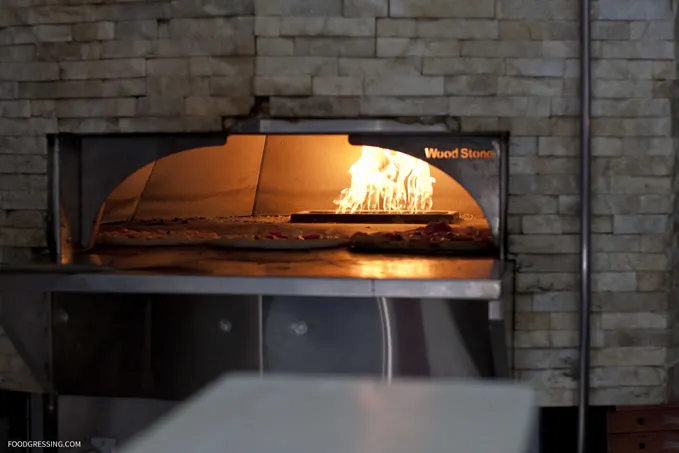 Downtown Vancouver Location
Located at 675 Smithe Street, this Downtown location of Pizza Garden caters to a diverse population including tourists, late-night club goers, Downtown worker bees and international students to name a few.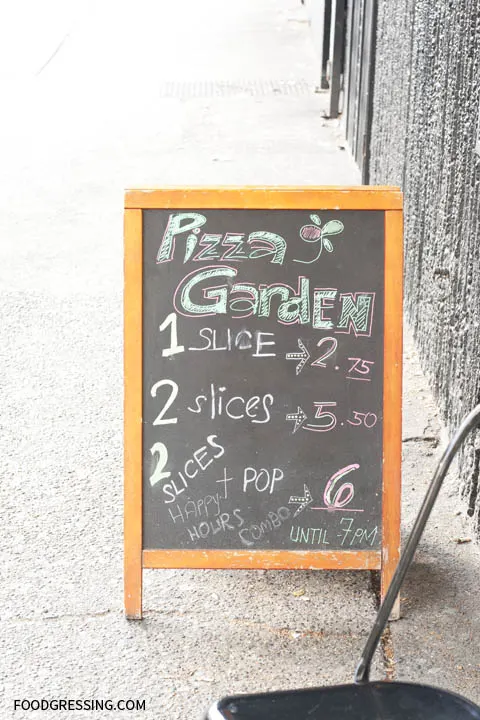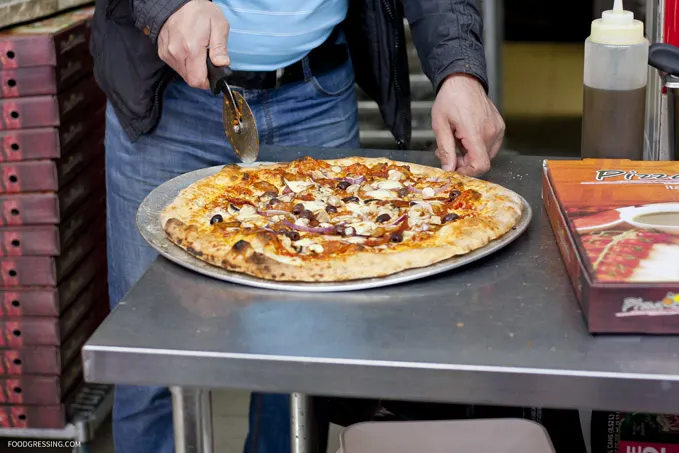 What We Tried
I had received a complimentary voucher for a free medium pizza. I reedemed it for a Deli Italiano (regular $16.75) which came with two types of salami: genoa salami and hot soppressata. The genoa is a softer, fattier salami while the soppressata was spicy and hard. It was a fun little contrast. The crust was wonderfully crispy, thin and not overly chewy.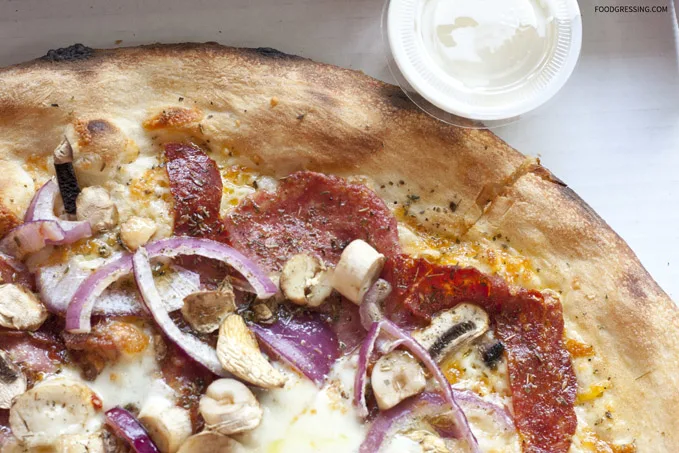 I bought a separate slice of Hawaiian pizza for my son ($2.50). I had a bite and I enjoyed the overall flavours.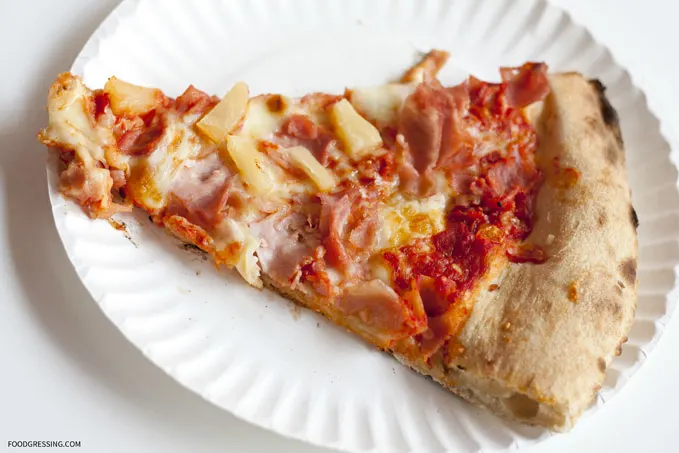 Overall Impression of Pizza Garden
All in all, I think that Pizza Garden serves delicious, crispy, fresh-tasting thin-crusted Neapolitan pizza. Reasonable prices for the portions. I give it my stamp of approval and I recommend their pizzas. Rating: 4/5
For more information, visit pizzagarden.ca.