While visiting Montreal last year, I stumbled upon Le Couteau, an artisanal cafe in the Plateau Mont-Royal area.   The cafe caught my attention with a very cool graffiti of a knife on a brick wall outside.  The black and white striped canopy over the patio was rather charming.  The very cute exterior enticed me to go inside for a coffee break.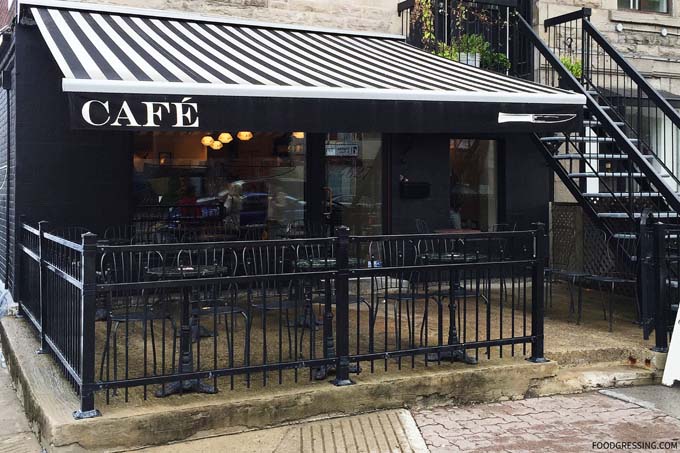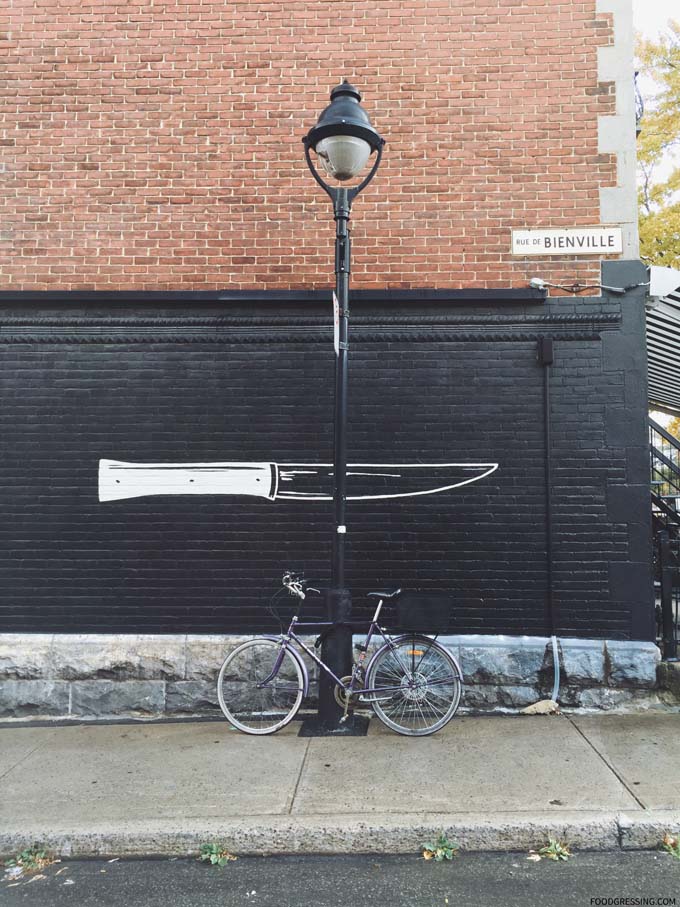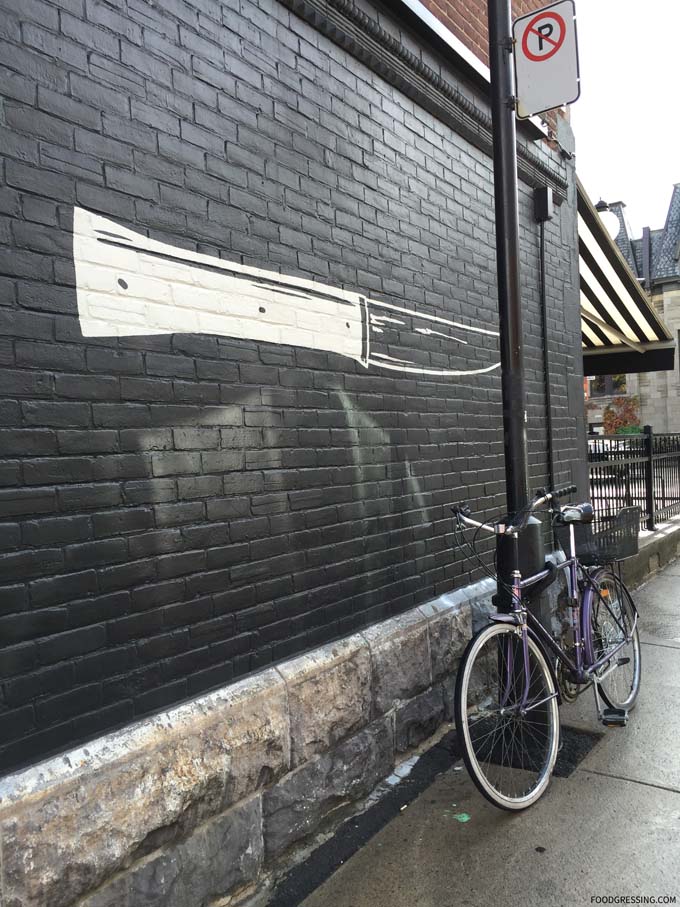 Coffee served at Le Couteau is by 49th Parallel.  It was interesting to learn that this Vancouver-based coffee roaster was so popular in Eastern Canada.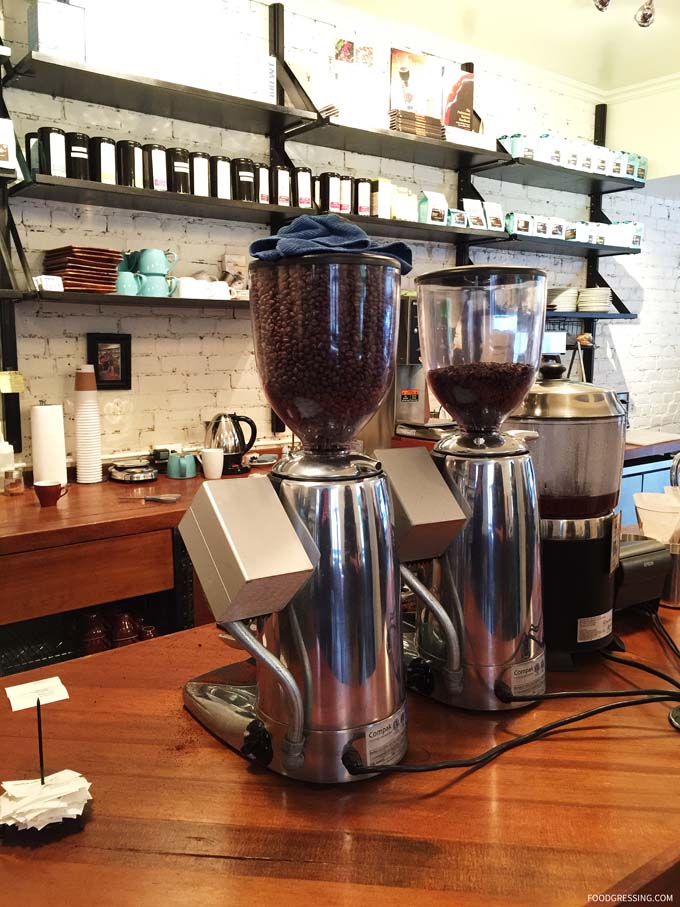 The interior was rather hipster chic with high ceilings, wooden tables and benches.  It seemed rather busy at the time of my visit.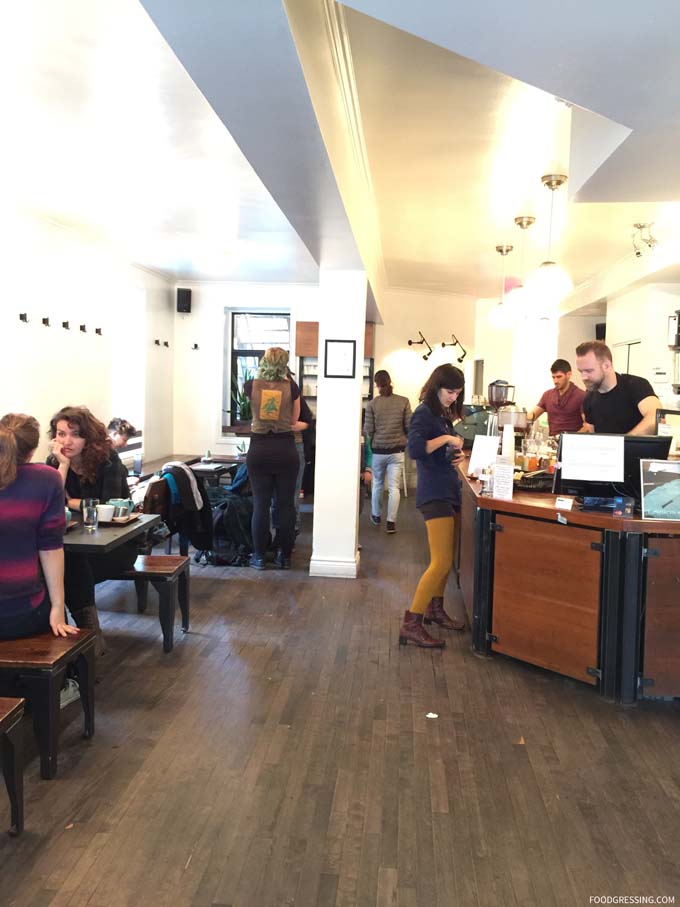 The perfect pairing for coffee is of course a scrumptious pastry.  Le Couteau offered a small selection of bagels, croissants, danishes, brownies and more.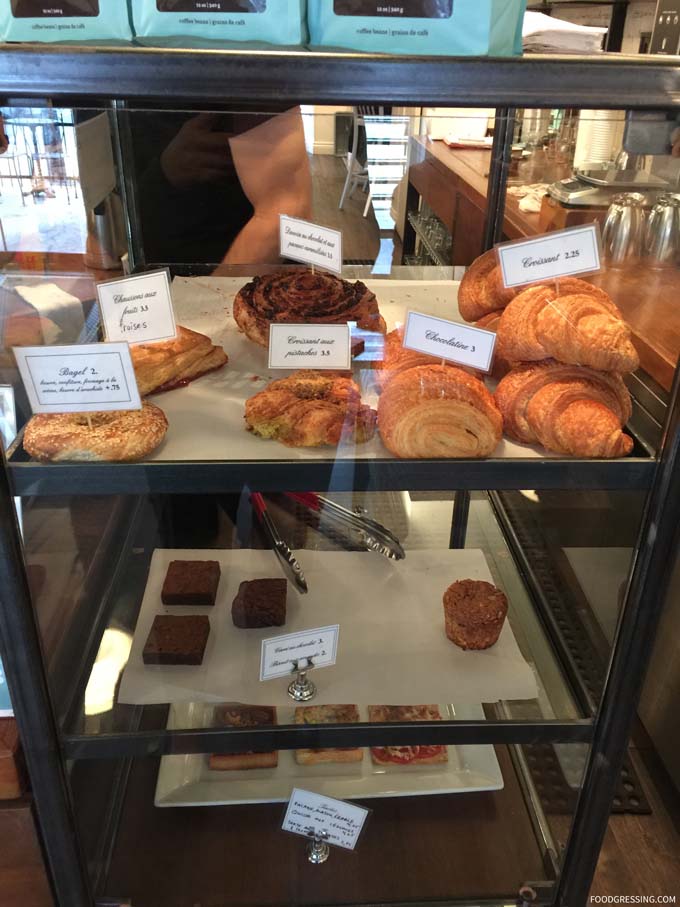 And a few handmade cookies caught my eye including double chocolate; almond and white chocolate; and apricot, pistachio and dark chocolate.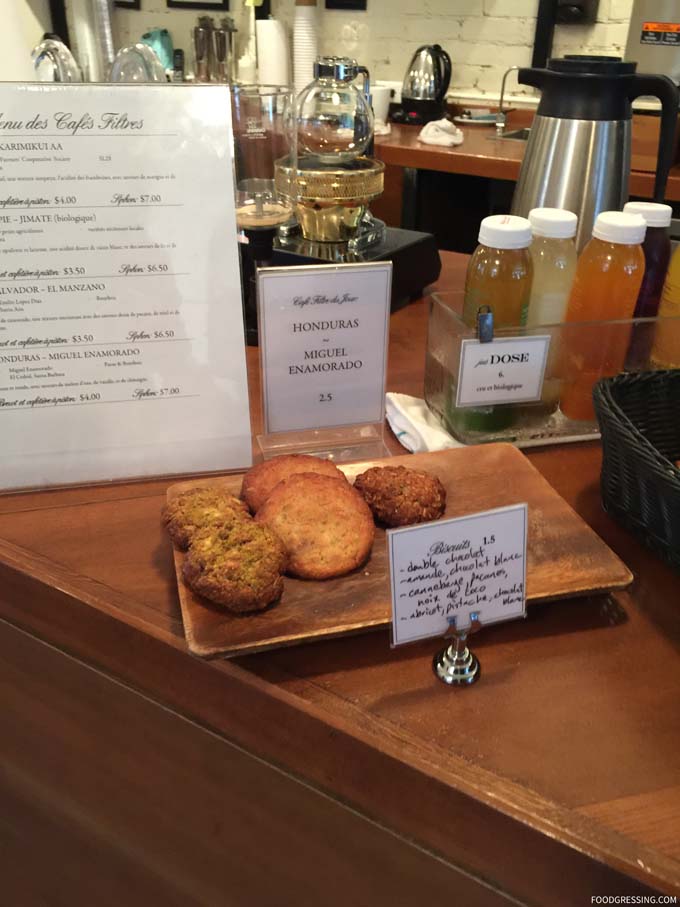 I ordered, quite simply, a latte with an almond and white chocolate cookie.  The baristas at Le Couteau were very friendly and seemed to have passion for their work.  The latte was very cozy, comforting and at the right temperature.  The cookie had a nice almond and white chocolate flavour.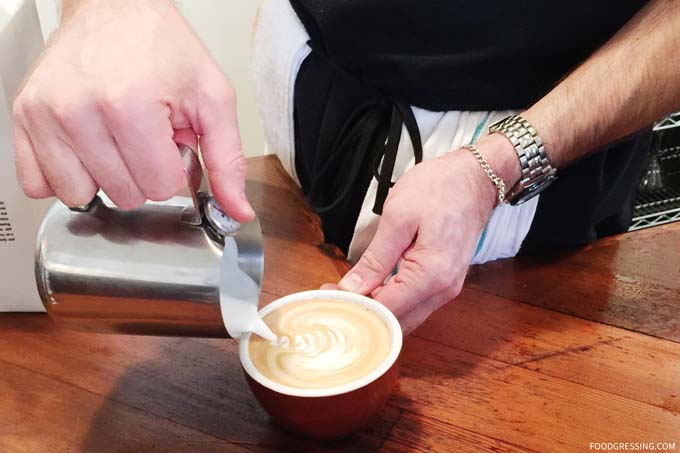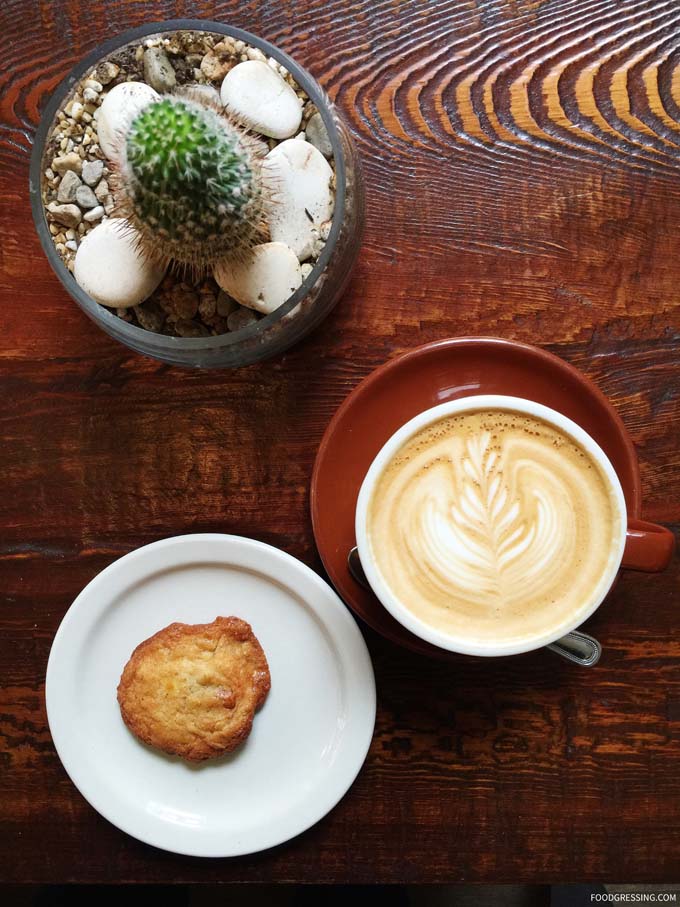 Unfortunately, as of summer 2016, Le Couteau has closed.  I would have like to revisit Le Couteau in the future but it was nice reliving my brief but nice experience there by writing this post.  Rating: 3.5/5