This week, I had the most exciting opportunity to attend Beta5 Chocolates launch party for their new line of treats. As a launch party guest, I was one of the first to taste their newest ice cream flavours, eclairs and spring chocolates. All of these products are available starting tomorrow, April 23!
Spring Chocolates
Beta5's newest line of spring chocolates includes some tantalizing flavours – sparking praline, strawberry olive oil, rhubarb oatmeal, almond lavendar and carrot cake.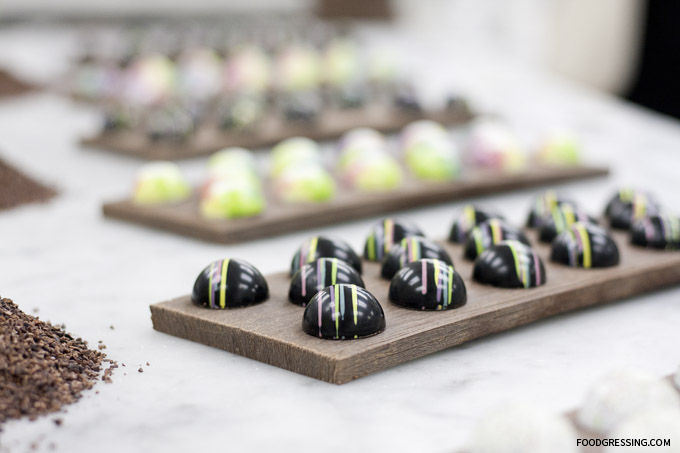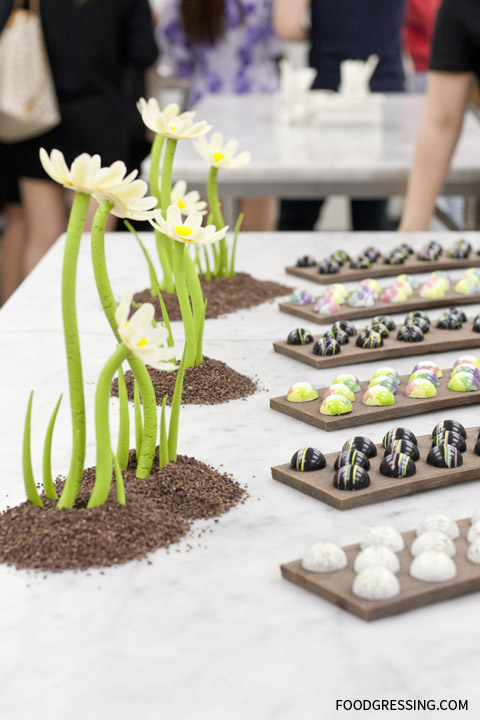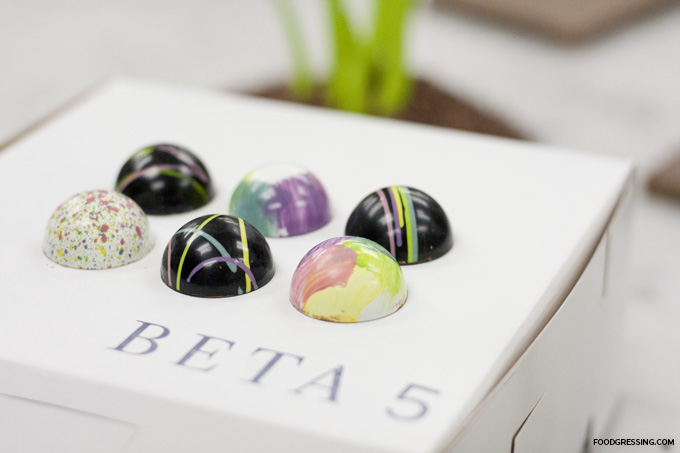 Eclairs
If you are an eclair aficionado, you will most certainly love Beta5's newest eclairs. They will be rolling out the some scrumptious flavours including chocolate mint strawberry olive oil and lemon poppyseed.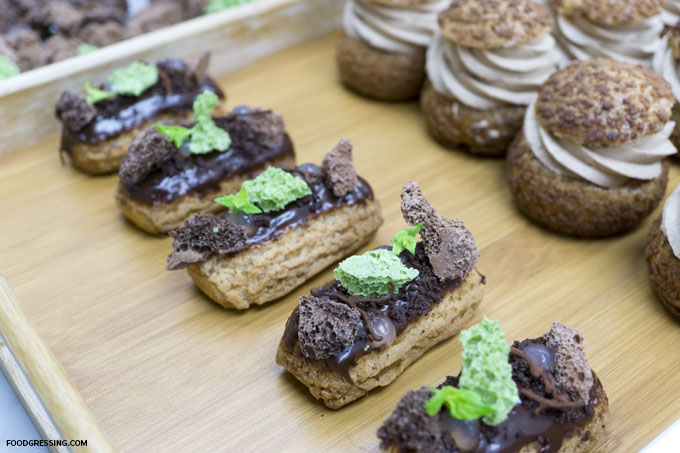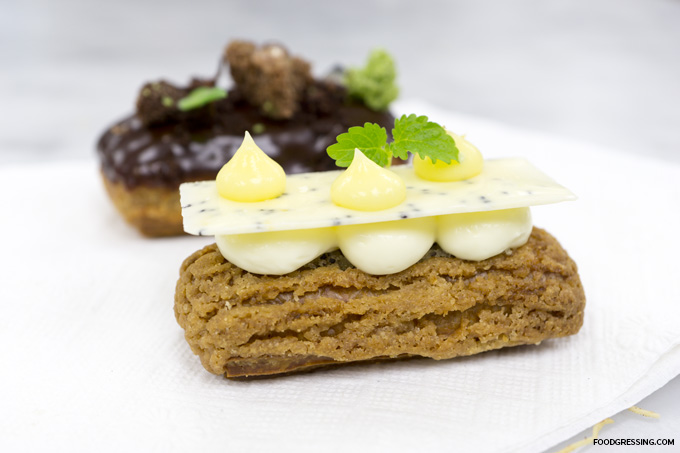 Cream Puffs
Beta5 does cream puffs like no other and their newest cream puffs are a must-try. The almond lavender cream puff with kataifi nest and almond butter chocolate egg was instant eye-candy (and delicious, of course!). You'll also fall in love with the milk chocolate praline and strawberry rhubarb cream puffs.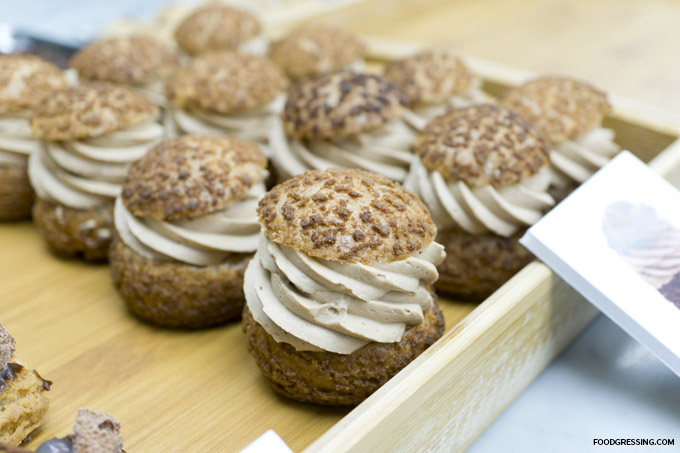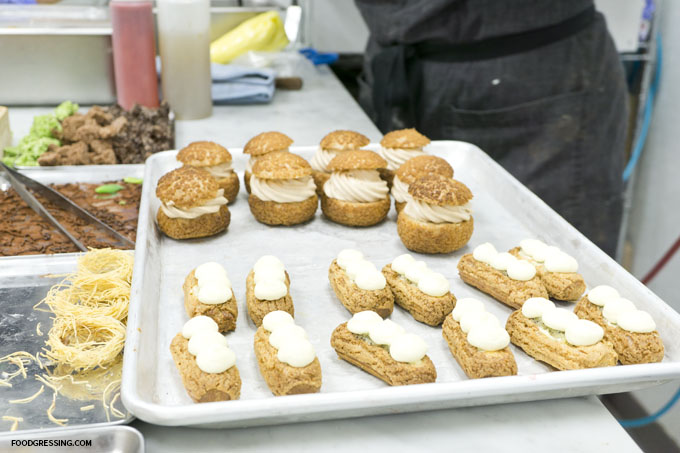 Ice Cream
Beta5 will be introducing a focused selection of seasonal ice cream and sorbets including their signature 66% dark chocolate ice cream and sinful Beta5 Chocolate sundae. They are available every day. Choose from other refreshing flavours as well like the strawberry lavender sorbet, toasted oatmeal ice cream, and rhubarb vanilla swirl ice cream.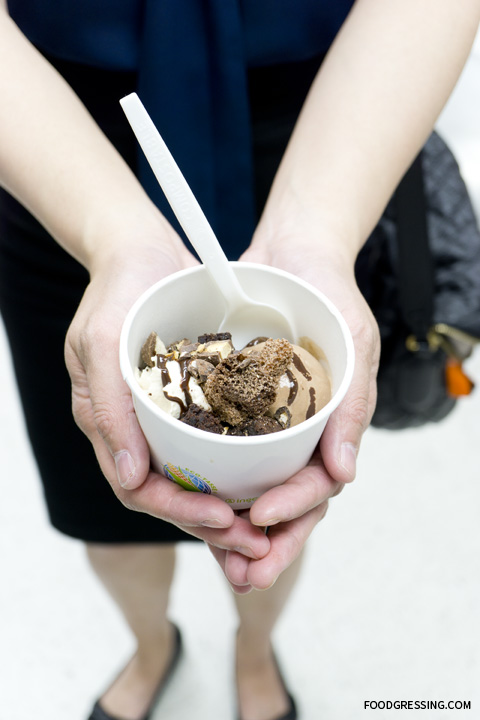 Passionate Staff
I enjoyed meeting the passionate crew behind the delicious treats at Beta5. It was lovely to meet Adam and Jess, co-owners of Beta5 Chocolates.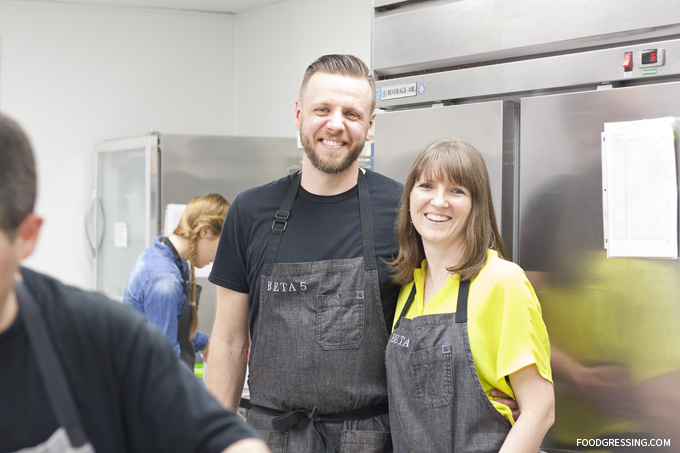 We watched with eager anticipation as Adam worked his magic.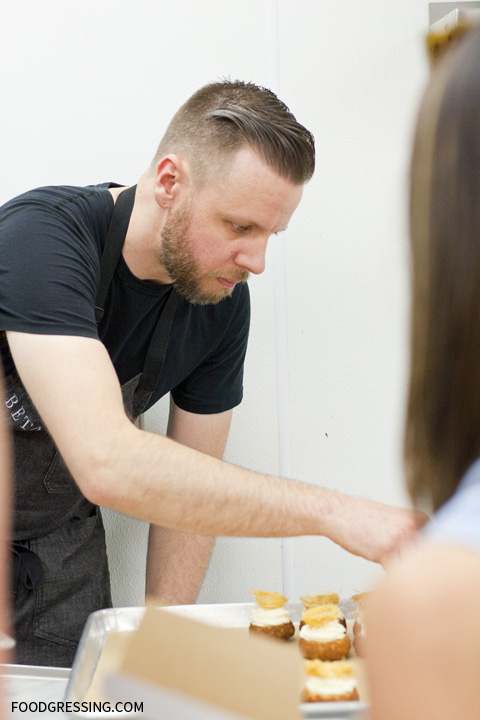 The staff were really wonderful in catering to a room full of eager and excited Beta5 fans.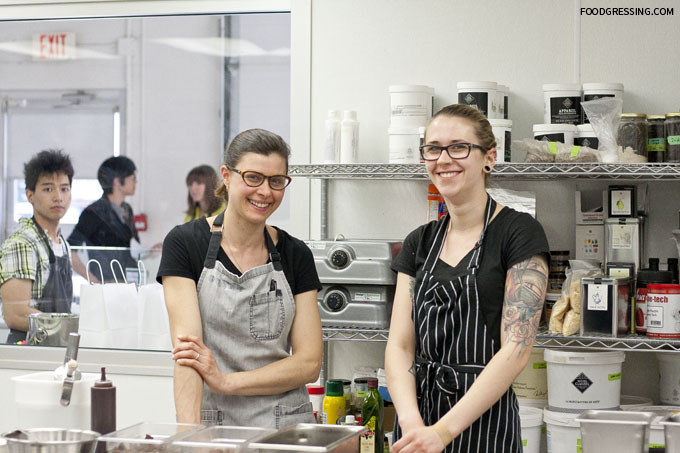 Get your Beta5 goodies starting tomorrow! For more information on Beta5's newest goodies, check out their website.