Gruppo Campari has introduced a new spiced rum to its rum portfolio – The Baron Samedi Spiced Rum. Last week, I had the pleasure of attending the Baron Samedi launch party.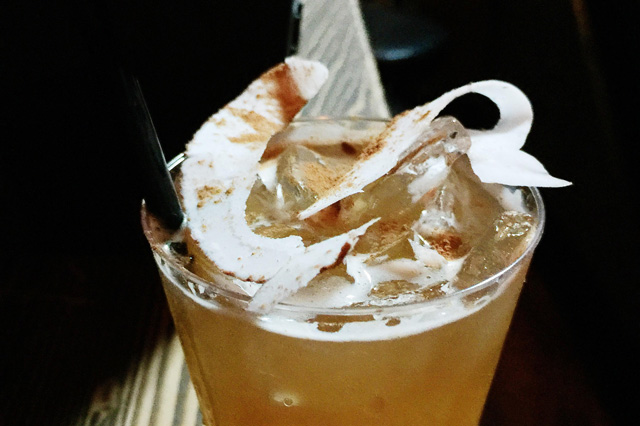 The Baron Samedi Spiced Rum is dark in colour and high in proof. It is a robust, yet smooth-finishing rum with natural ingredients including vanilla, cocoa, cinnamon, and the signature ingredient, the Haitian vetiver spice. Vetier is a perennial bunch grass that adds fragrant earthy and sweet woody notes to the rum.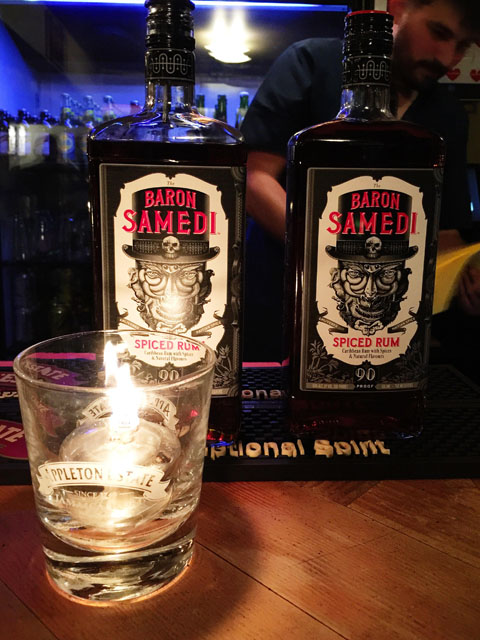 The Baron Samedi has existed in Haitian Vodou culture since the 18th century. He is well-known for his outrageous and disruptive behavior, filthy jokes and his fondness for rum. At the event, Jace Kim did a live painting of the Baron Samedia. He worked on this beautiful piece of art for two hours!