The wait is finally over! PAUL Bakery Vancouver softly opened on Robson Street on Friday, May 14. They are now serving customers from 10:30 AM – 7 PM.
Note: This post is not sponsored.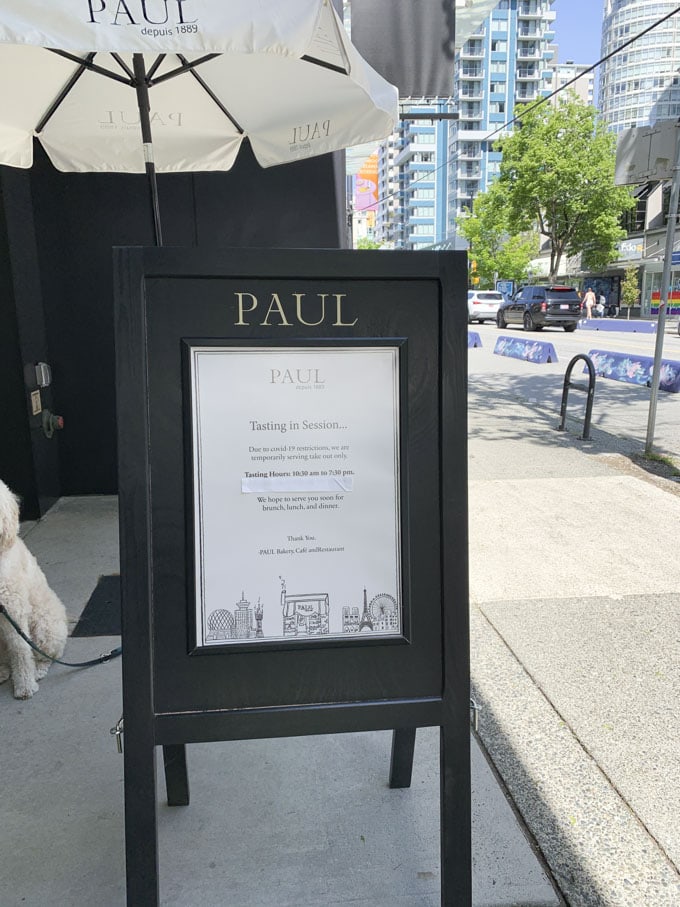 This famous French chain of bakery cafe restaurants was founded in 1889 by Charlemagne Mayot and his wife in the town of Croix, France. The chain has over 436 franchised locations worldwide.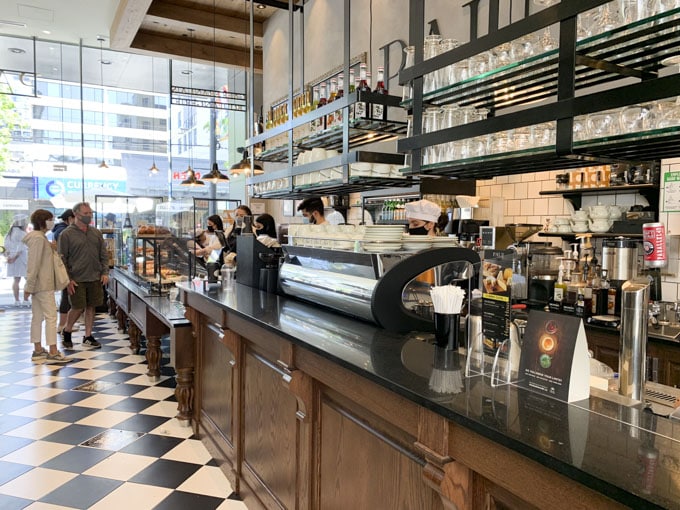 Paul belongs to Groupe Holder, which also owns the French luxury bakery Ladurée (with one location on Robson Street as well).
PAUL Bakery Vancouver Menu
PAUL Vancouver is currently offering takeout only of a selection of sweets, savouries, breads, coffee and more.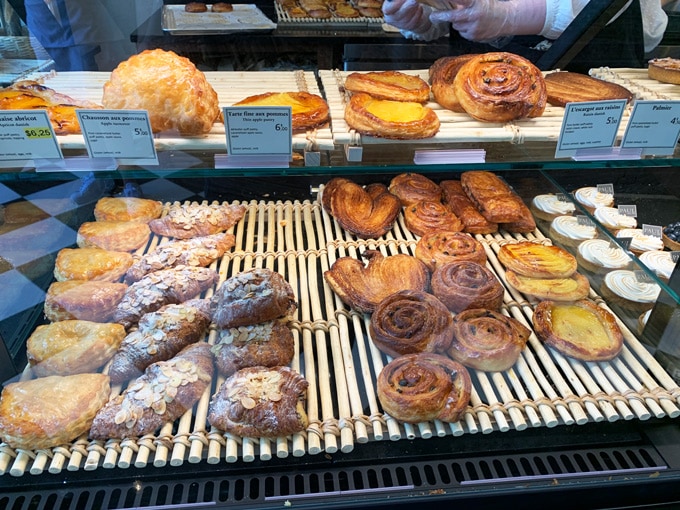 The regular menu includes breads, crêpes, sandwiches, macarons, soups, cakes, pastries, coffee, and so forth. The full menu is posted here.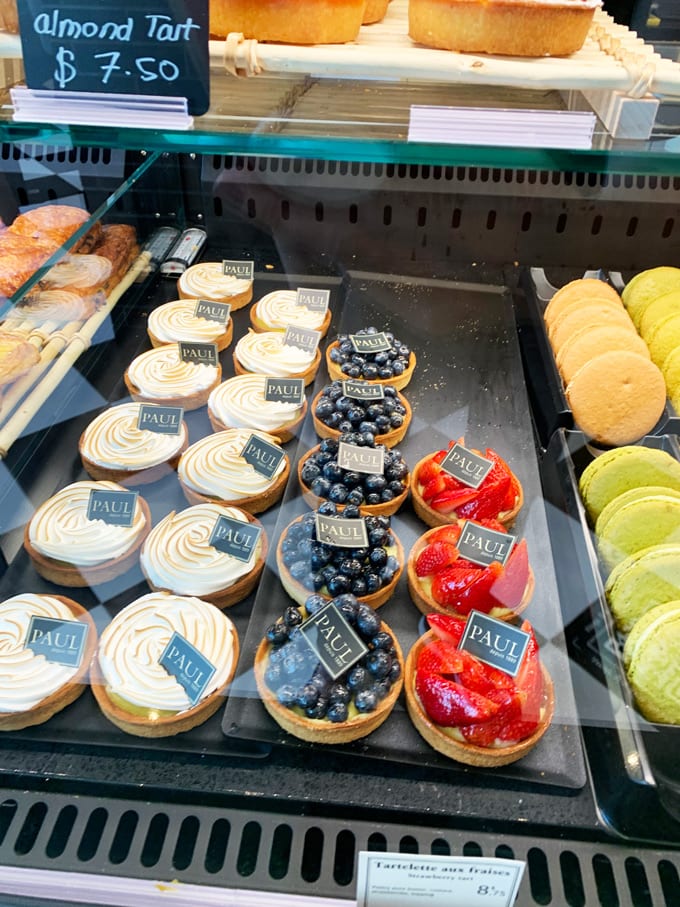 Some of the items that I saw were available include Croissant, Chocolate Croissant, Almond Croissant, Raisin Pastry, Palmier, Apple Turnover and so forth.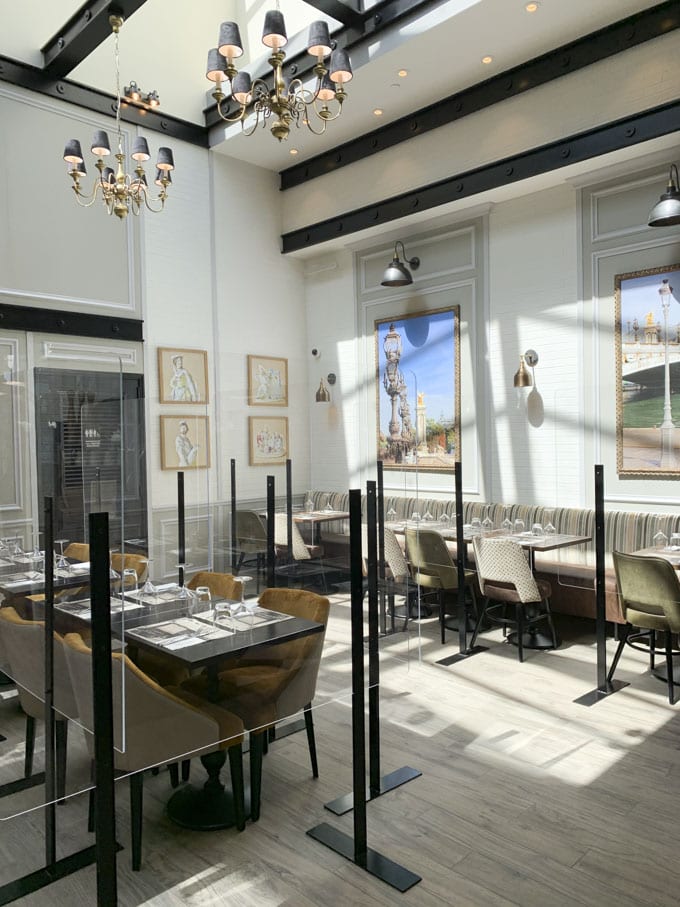 Restaurant Concept
The PAUL Vancouver location will be launching brunch, lunch, Happy Hour and dinner dine-in service.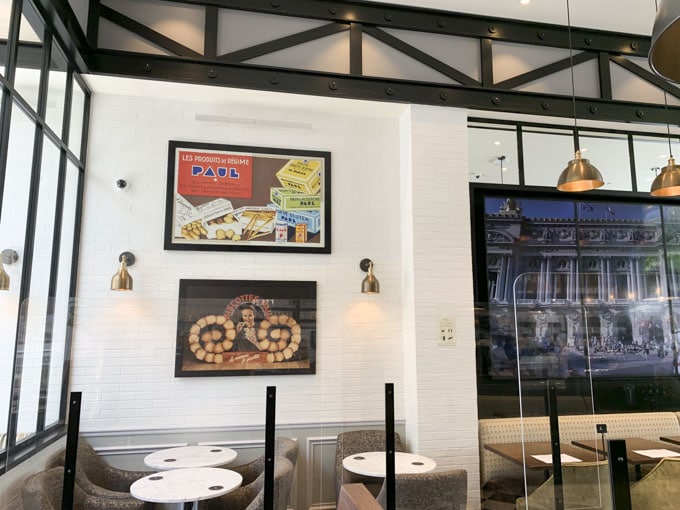 The interior is quite chic and channels modern French vibes with a screen showcasing the streets of France.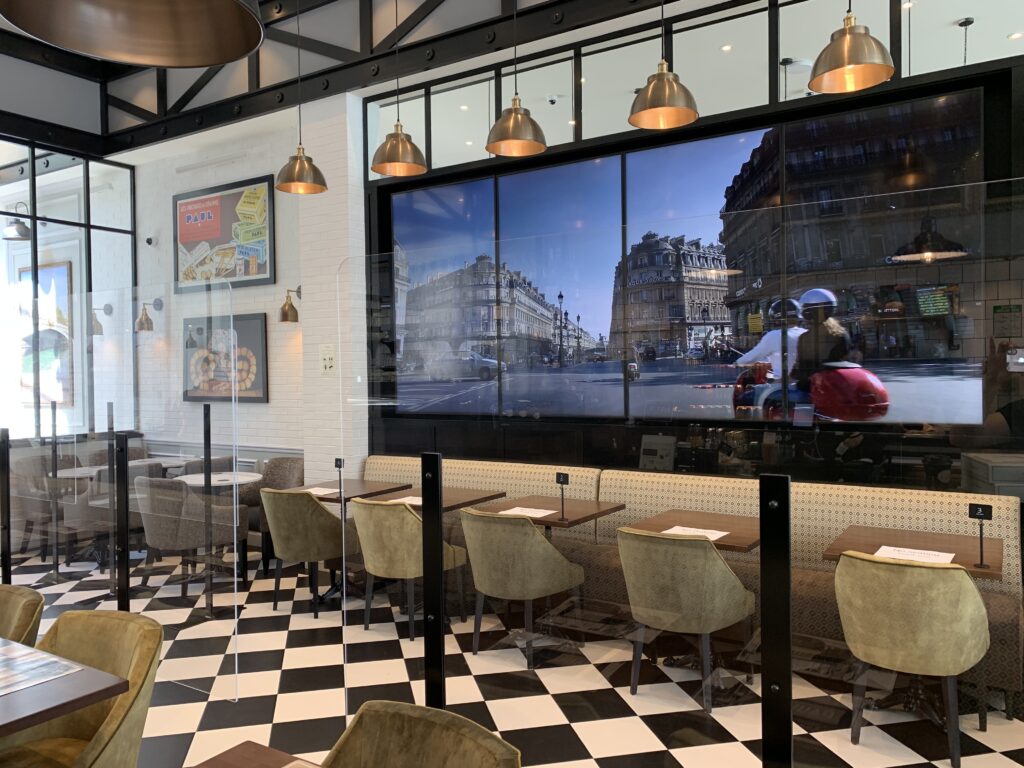 What I Tried
After waiting in line for a half an hour, I picked up a beautiful and delicious selection of goodies including:
Apricot Danish
Almond Croissant
Thin Apple Pastry
Lemon Meringue Tart
Strawberry Tart
Salted Butter Caramel Macaron
PAUL Mocha
PAUL Bakery Vancouver Location
1164 Robson St, Vancouver, BC
www.paul-bc.com