A Minions birthday cake for an at-home celebration for one Minions-loving little boy.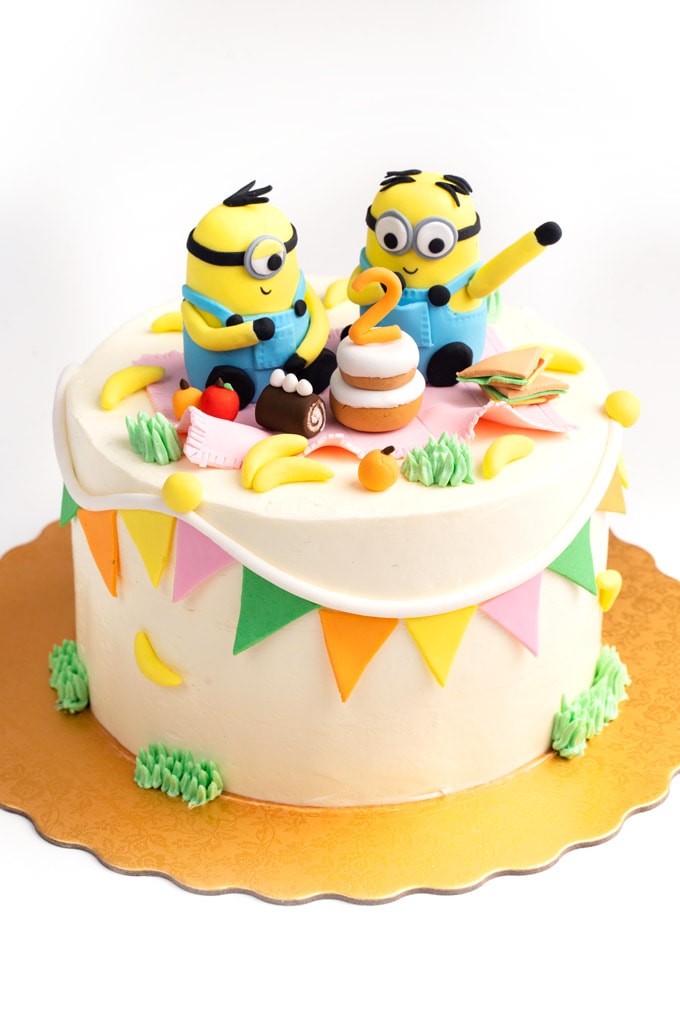 My younger son just turned 2 and I asked Orange Blossom Artisan Patisserie to help create a Minions birthday cake.
They work out of Commissary Connect and I communicated with them over Instagram.
I found some similar cakes on Instagram and showed them to Orange Blossom and they took it from here. The price was $90 and the pickup location is 8811 Laurel St #107, Vancouver.
They did an amazing job with all the details on the Minions birthday cake featuring two Minions having an outdoor picnic.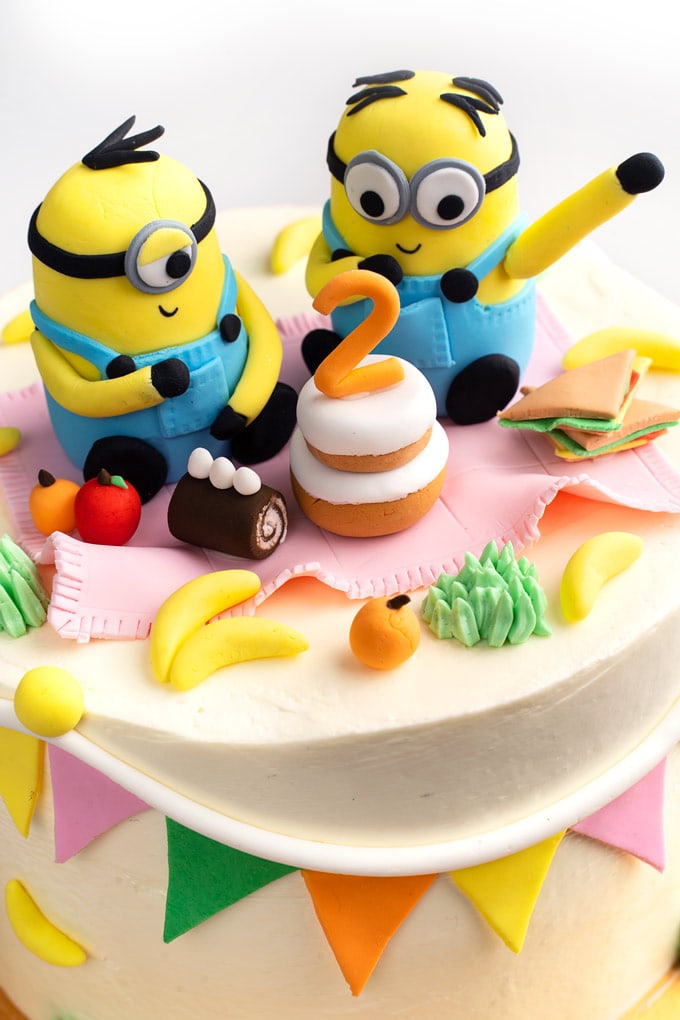 The picnic items were very cute and included bananas (of course!), sandwiches, fruits, a mini birthday cake and even their signature roll cake.
The inside was a strawberry shortcake which was light, moist and not too sweet.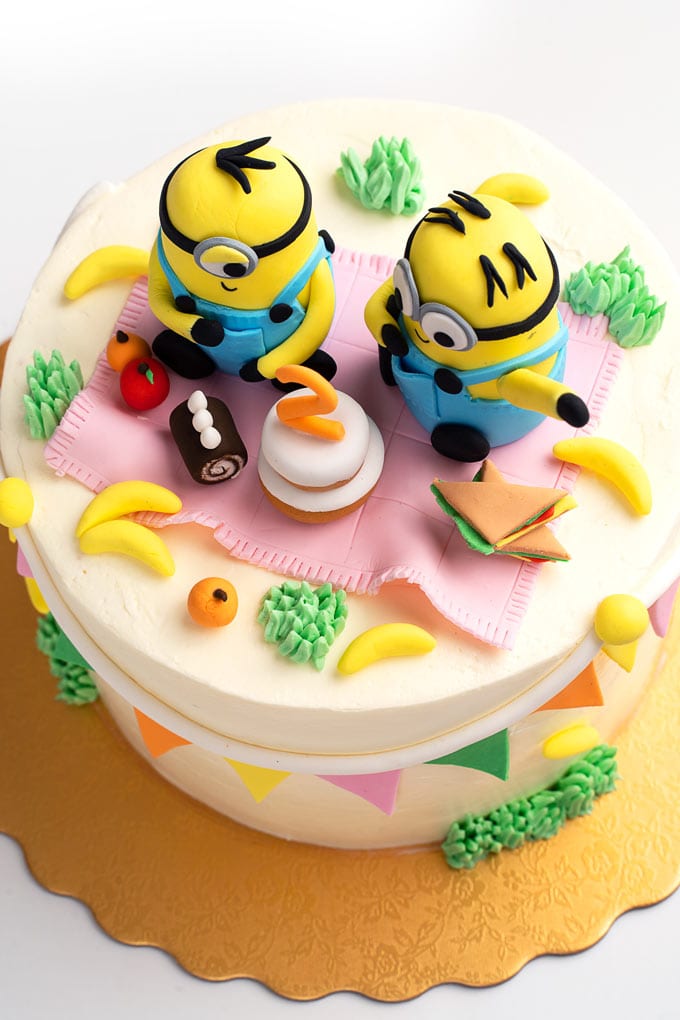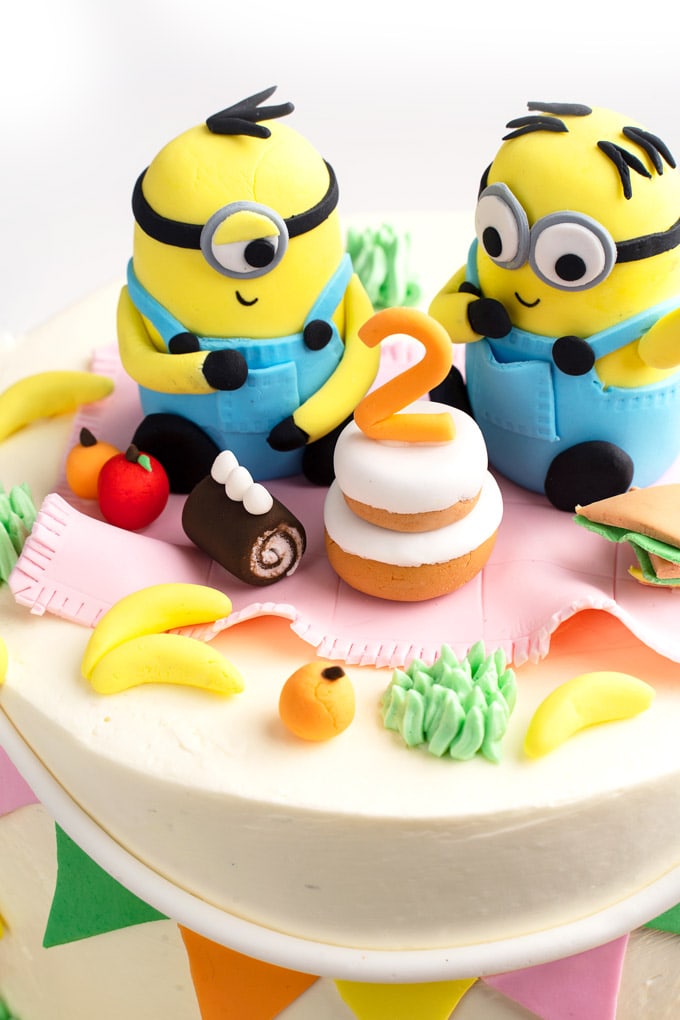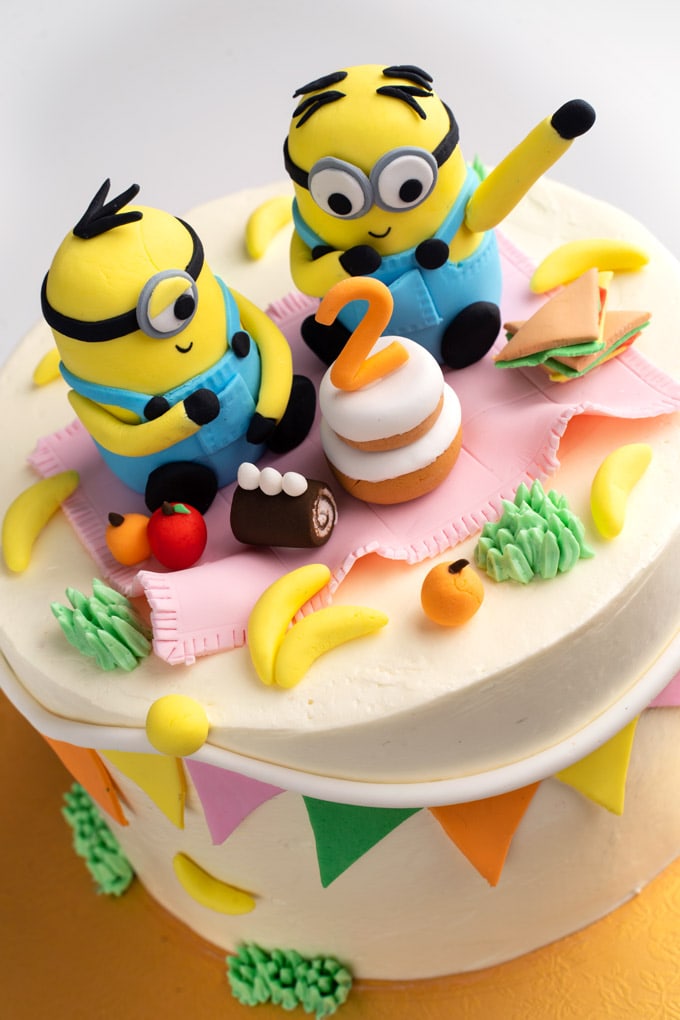 If you're looking for a custom cake, check out Orange Blossom Artisan Patisserie for beautiful and delicious cakes.