Liang Crispy Roll Richmond will be softly opening on May 16 at Aberdeen Centre Food Court in Richmond.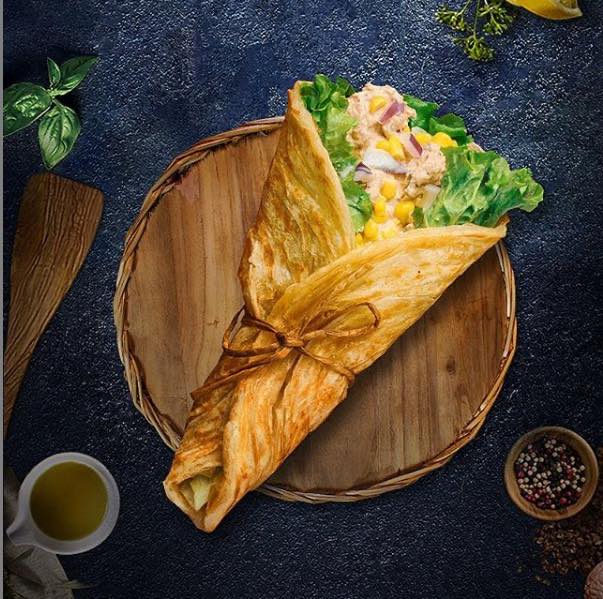 The Chinese-founded brand has over 12,000 outlets worldwide spanning across 300 major cities in China, United States of America, United Kingdom, Italy, Austria, Germany, Spain, Korea, Japan, Macau, Vietnam, Malaysia, Singapore, Indonesia, Philippines, Australia and New Zealand – and over billions of rolls sold worldwide.
Their brand ambassador and investor is none other than mando-pop superstar, Jay Chou.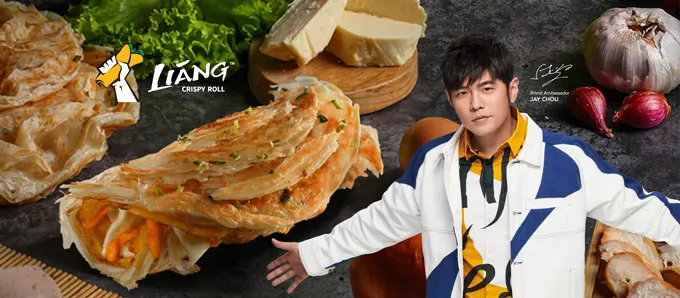 Menu
Liang Crispy Roll Richmond specializes in scallion pancake wraps. Every "crispy roll" comes with egg and lettuce.
The options include:
Lobster Roll ($16.95)
Crayfish Roll ($13.95)
Peking Duck Roll ($10.95)
Taiwan Sausage Roll ($8.95)
Teppan Grill Squid Roll ($9.95)
They also have snacks like Grilled Sausage ($2.50), Teppan Grill Squid ($7.99), and Beef Bone Broth ($6.99).
For drinks, they have Soybean Milk, Peach Juice, Classic Xiaoming, Plum Juice and more.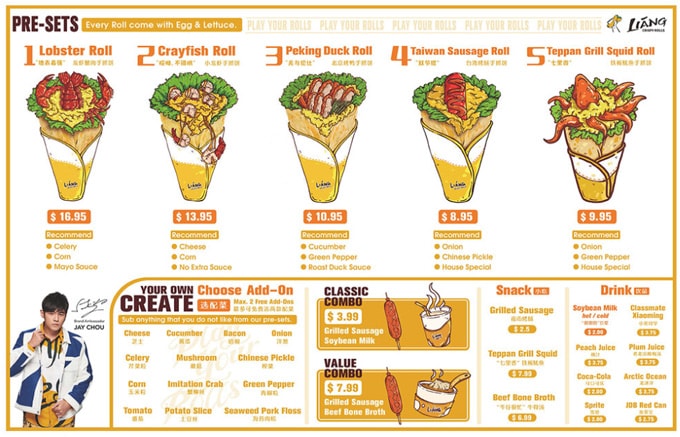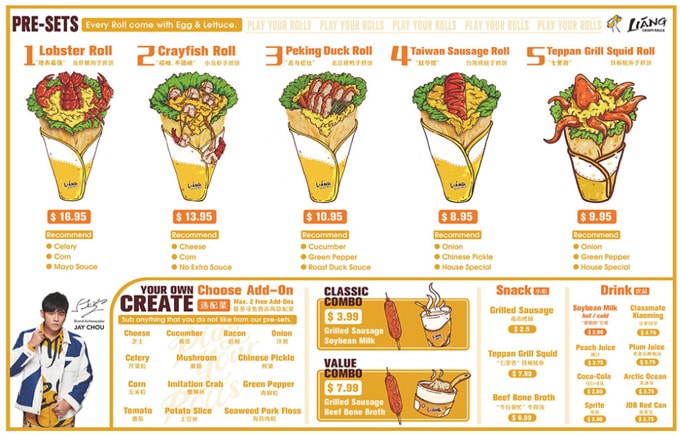 Liang Crispy Roll Richmond Location
3090 4151 Hazelbridge Way, Richmond (Aberdeen Centre Food Court)
Soft opening: May 16 11 AM – 7 PM
www.liangcrispyrolls.com
@liangcrispyroll