One of my favourite moments from my recent trip to San Francisco was seeing the "Painted Ladies."  Even though this was my third time visiting SF, I had never quite made it to see this row of colorful Victorian houses located across Alamo Square.  Here are a few fun facts about the "Painted Ladies" and what you can expect when you go see them.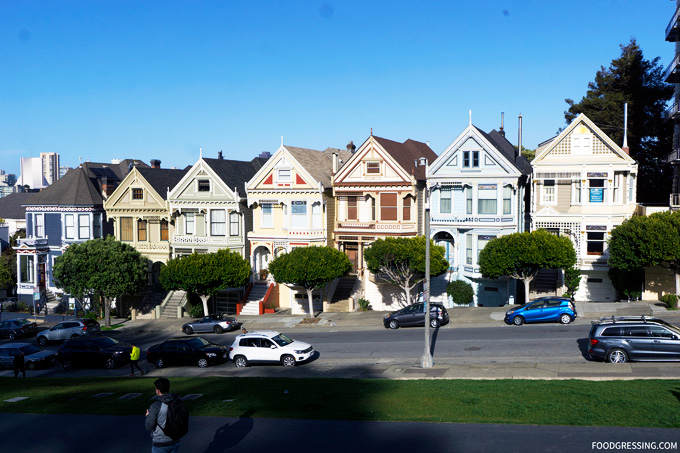 What are the Painted Ladies?
The term "Painted Ladies" refers to any set of Victorian or Edwardian houses that use 3 or more colours to show off the architectural details of their design.  However, the most famous (and hence most commonly associated with the term) "Painted Ladies" are the seven Victorian homes located on 710–720 Steiner Street (also known as "Postcard Row").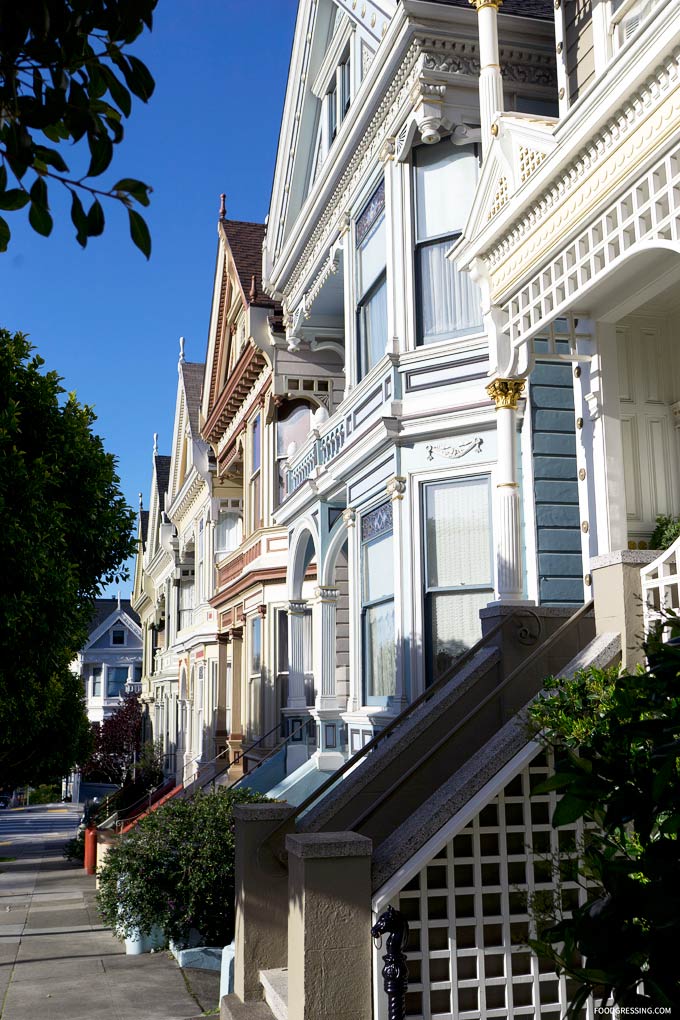 The Painted Ladies in San Francisco were symbolic of the Gold Rush Era when grand, opulent houses were built to show off new money.  The designs leaned toward the Queen Anne style which featured fancy, flashy combinations of bay windows, turrets, and decorated rooflines.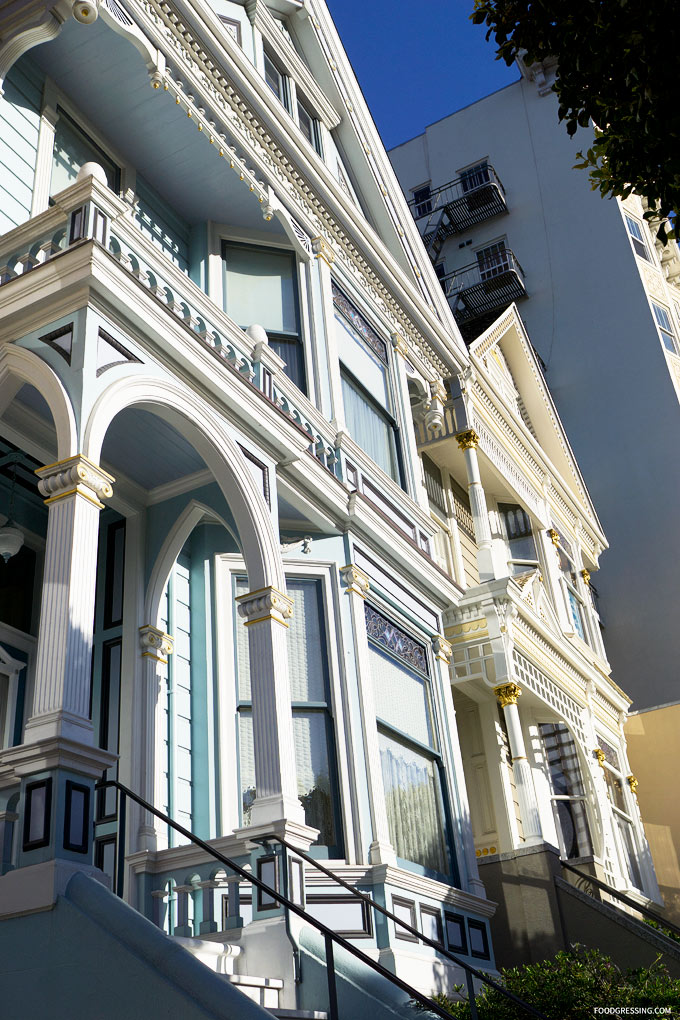 Painted Ladies "Full House"
Many people growing up in the 90s (like myself) would recognize the "Painted Ladies" as they are featured in the opening sequence of the show Full House.
As I stood on the grassy patch overlooking the Painted Ladies, I started to feel as if I were part of the Tanner family too….
Which Painted Lady is the Full House house?
The truth is…none of them!  The red-doored home that was shown in the opening credits is not one of the Painted Ladies on "Postcard Row."  It was actually a facade located at 1709 Broderick Street.  The house has since been repainted and no longer has a red door.  Read about how to find the house on Full House here.
Six or Seven Sisters?
The famous "Painted Ladies" have also been called the "Six Sisters" or "Seven Sisters" depending on whether you count the last "irregular" house on the block.  The article I referred to doesn't describe how the house is "irregular" but I did notice that the roof doesn't have an attic window like the others.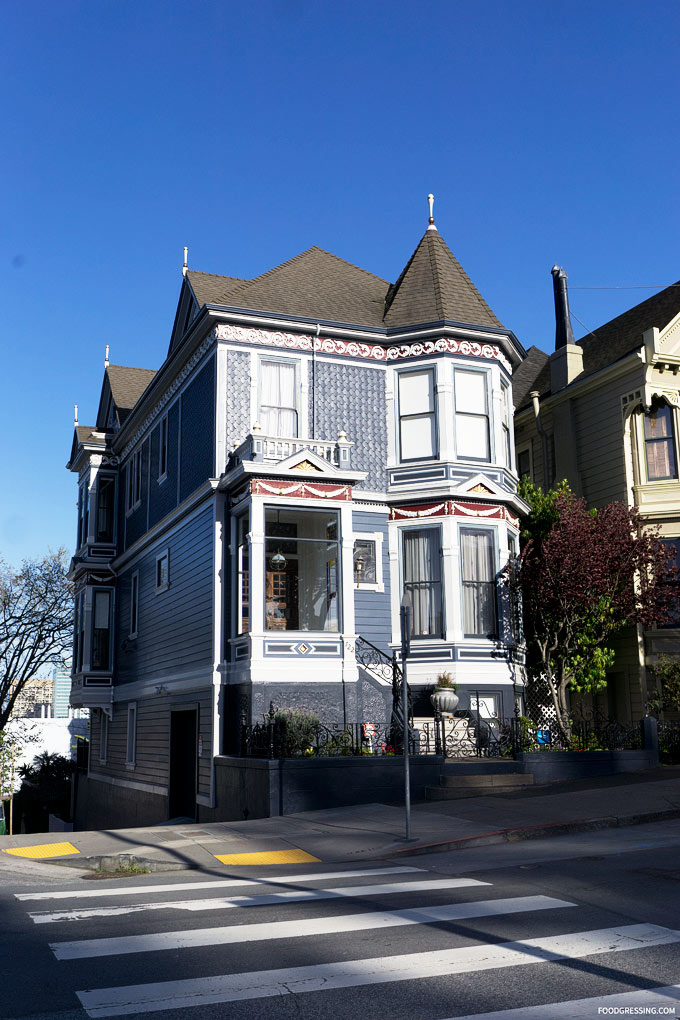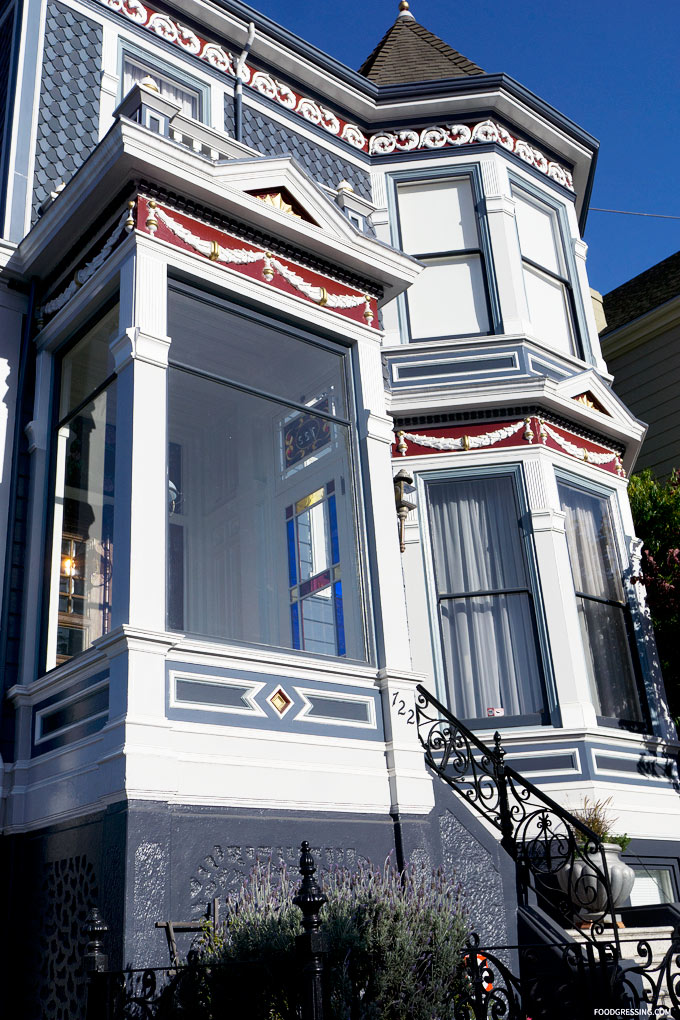 Best Time for Photo
For many people, the best shot is when the sun is setting in the west, casting a sunset glow over these houses and Alamo Square.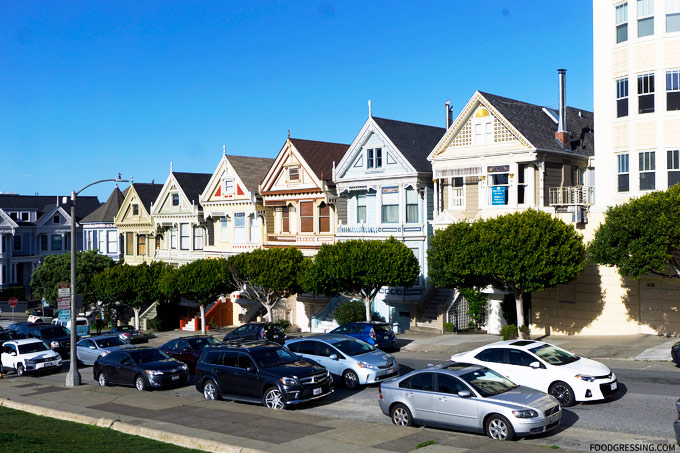 How to Get There
If you are taking transit, your best bet is to take the Muni line #21 westbound from downtown to the corner of Hayes and Steiner streets.   If you are driving your own car, there is free 2 hour parking 9 am to 8 pm.  You can also catch an Uber or Lyft to the area.