After watching "Crazy Rich Asians" with a few girlfriends at Silvercity Metropolis, we decided to grab some dinner at nearby restaurant. One of the girls lived in the neighbourhood and recommended Morak Korean Fusion Restaurant – an eatery where she was a regular.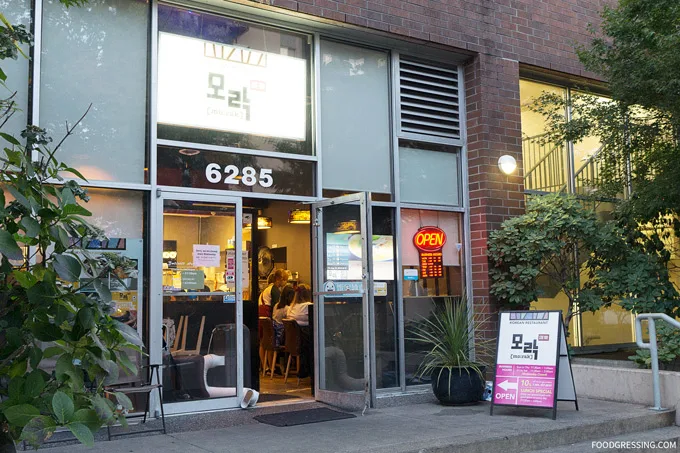 Interior
Morak seemed like a quaint restaurant with a modern interior and a mix of booths and dining tables.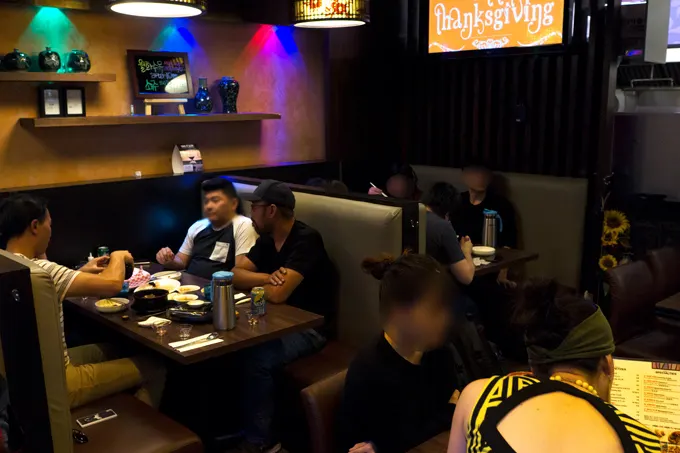 Morak Korean Restaurant Menu
The menu was divided into appetizers, specialty dishes, noodles, stews/soups, BBQ dishes, rice and desserts.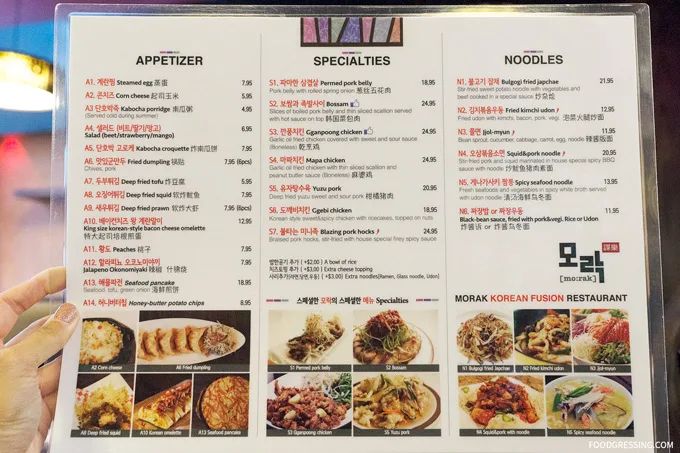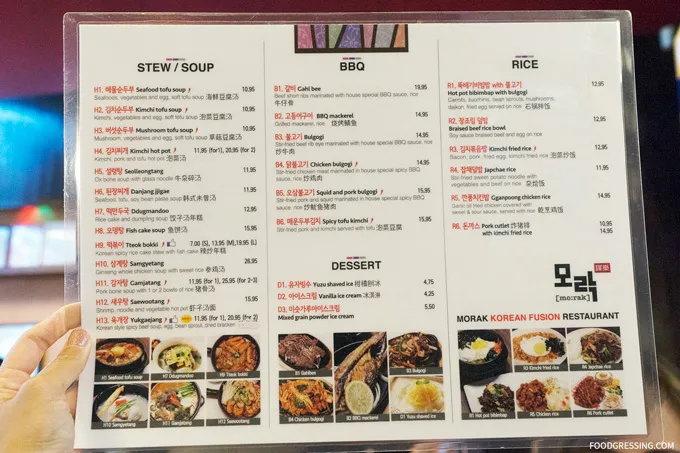 What We Tried
The food overall was good with reasonable portions for the prices. Nothing stoodout for me perhaps because all the dishes we ordered tasted more or less the same. Our dinner was rather meat-centric with the meat dishes having very similar Korean sweet and spicy flavours. I think that if we added a seafood pancake, tofu soup and so forth, the meal would have been less one tonal. Here's a look at the dishes we tried.
S5 – Yuzu Pork ($20.95)
The deep fried pork was lightly battered and wonderfully crispy on the outside while tender on the inside. I enjoyed the citrusy, sweet and sour flavours.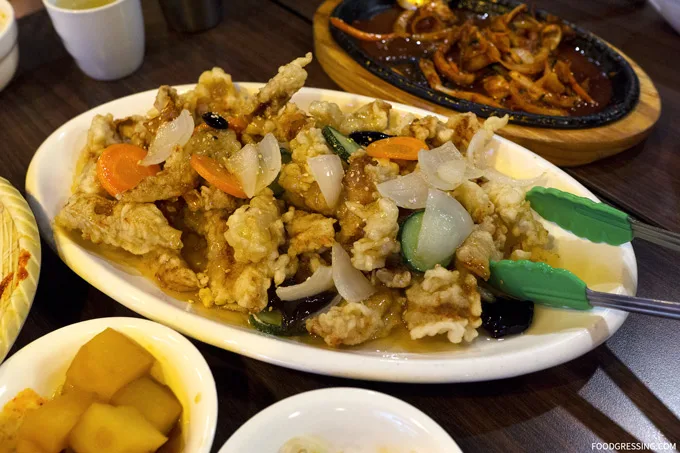 S6 – Ggebi Chicken ($18.95)
The Korean-style sweet and spicy chicken was accompanied by rice cakes and topped with nuts. The deep fried chicken was very crispy, tender and flavourful.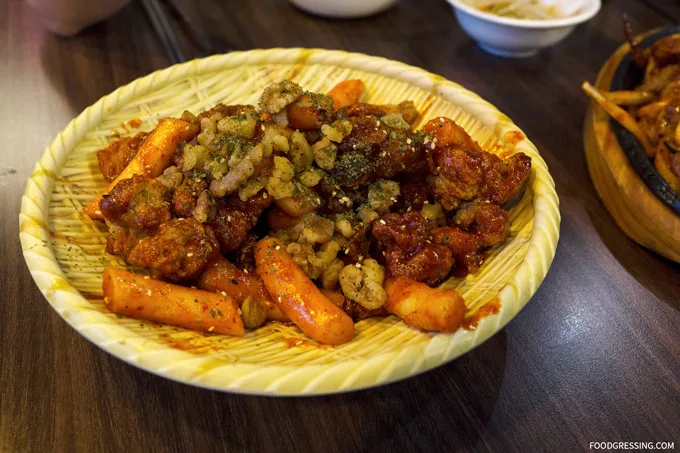 B5 – Squid and Pork Bulgogi ($15.95)
Pork bulgogi is my favourite thing to order at a Korean restaurant but at Morak it only comes with squid! The dish was okay as I don't think squid and pork go really well with each other. I would have much-preferred squid on its own.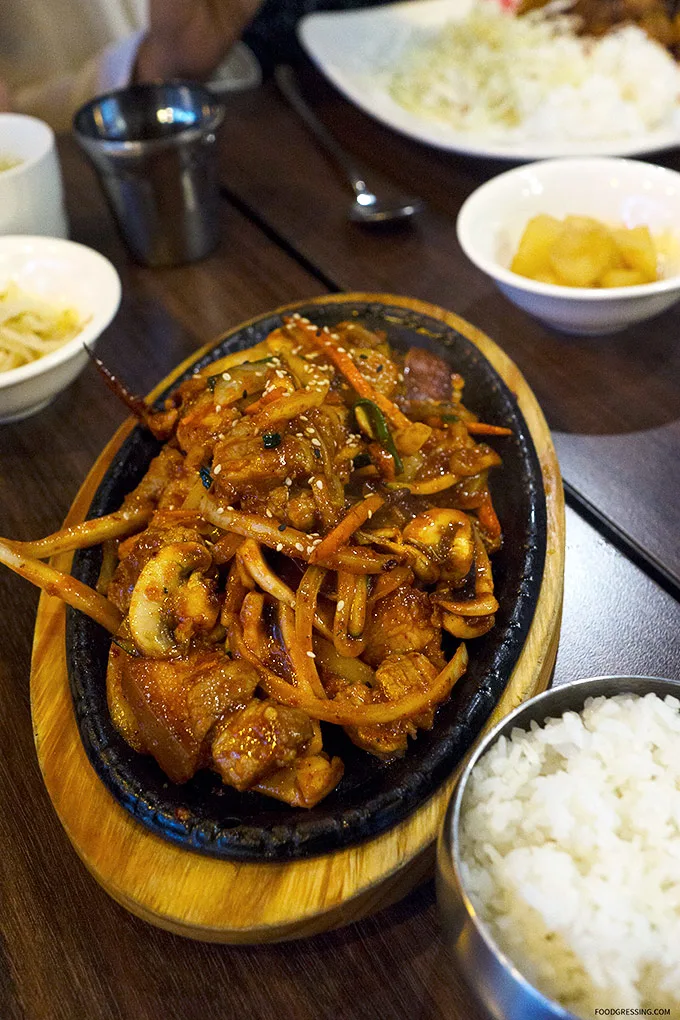 H9 – Rice Cake Stew ($7 for a small)
Korean spicy rice cake stew with fish cake. I think we ordered this thinking that it was like soup. However, it turned out to be rice cakes and fish cakes in sauce.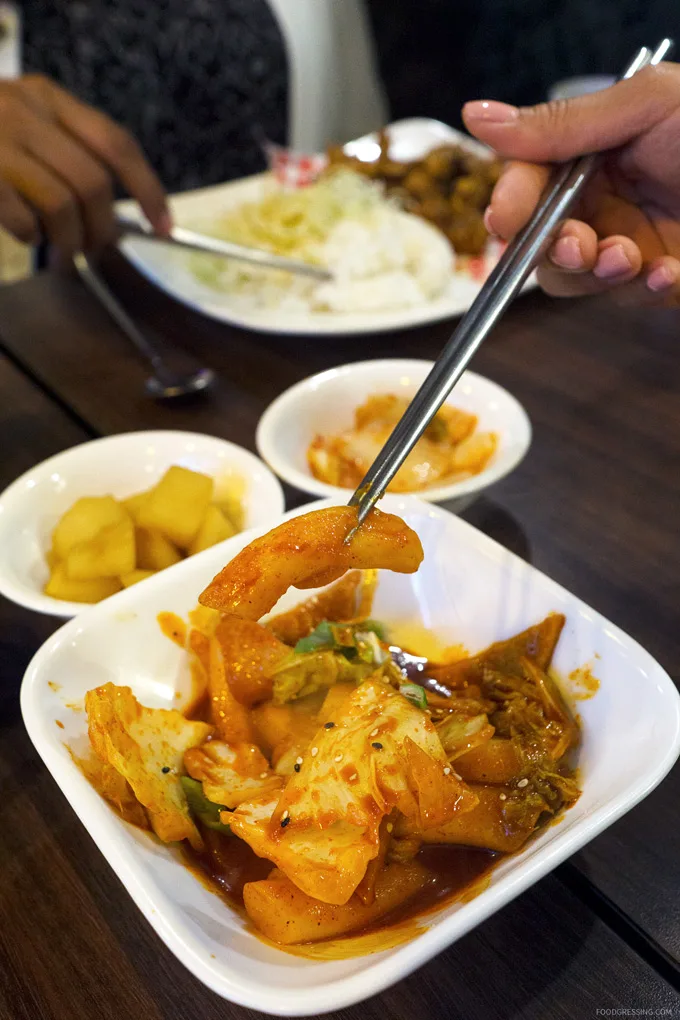 Service
Service was friendly but there were some misses. We needed to follow up on our order of Yuzu Pork which they probably only started making after we inquired about it. I also didn't really like how we were brought the bill when we weren't quite finished yet. I know it is a small, busy restaurant but there were some empty tables when they gave us the bill without us asking for it.
One funny thing happened after I took some interior photos of the restaurant as we were leaving. A server ran out onto the street and asked if we needed a picture as a group. Super funny!
Overall Impression of Morak Restaurant
The dishes we tried were OK though nothing to write home about. Prices were reasonable for the portions. There are also quite a few Korean restaurants in the area and I don't know how Morak would compare to them as I don't dine in the area often. My recommendation would be the Ggebi chicken. Rating: 3.5/5
Morak Korean Restaurant
Address: 6285 Nelson Ave, Burnaby, BC
Website: ‎www.morakkoreanfusion.com/