Disclaimer: All food in this review was complimentary. Opinions are my own.
Miura's story began in 2010 when Dennis and Jenny Muira started Miura Waffle Milk Bar in Downtown Vancouver. They quickly became a must-try eatery with their signature Waffle Sandos, a delicious Asian-inspired waffle sandwich that left diners lingering for more. The Waffle Sandos was so good that it was even featured on the Food Network's "You Gotta Eat Here!" Now in their Mount Pleasant location, Miura is offering an exciting new menu with inspiring eats that extends beyonds waffles.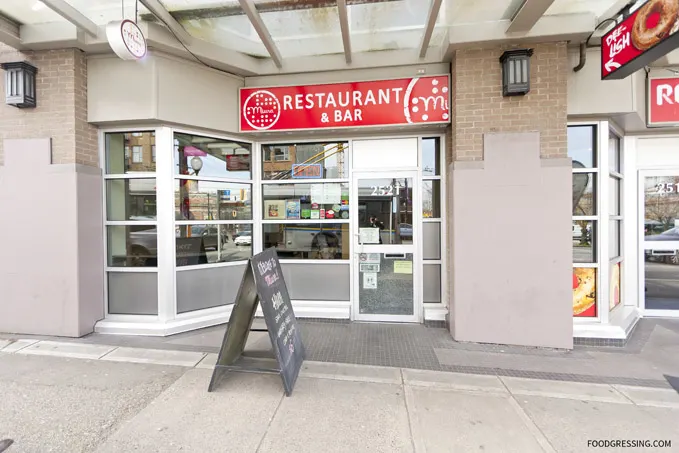 Asian-Fusion Eats
Miura's updated menu features interesting fusion dishes with influences from Japanese, Italian, French and Pacific Northwest cuisine. Some of their comfort eats include Korean poutine, Char-Siu pork tacos, cheese gyoza, fried chicken donburi to name a few. Also featured are sake cocktails, signature cocktails and beers that make perfect pairings for their dishes. Their menu is fully available on their website.
What I Tried
To start, the tuna nori carpaccio ($12) was simple, light and delicious. I really enjoyed the presentation of the dish with the perfect arrangement of the tempura fried albacore tuna pieces on the lemon ponzu sauce. I love albacore tuna and this dish was most definitely on point. The tuna was scrumptious and the sauce was wonderfully zesty.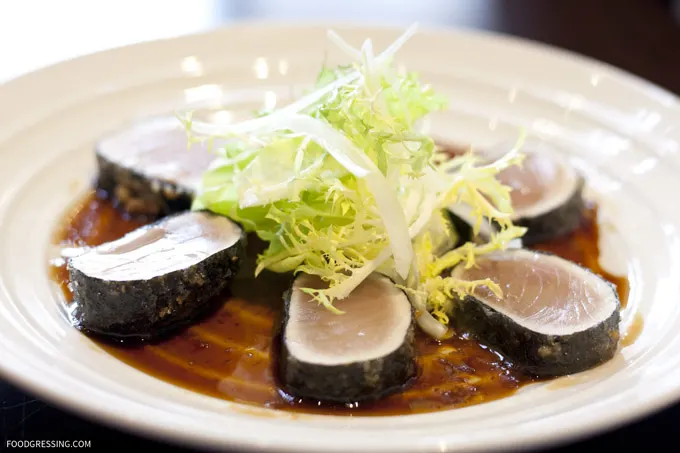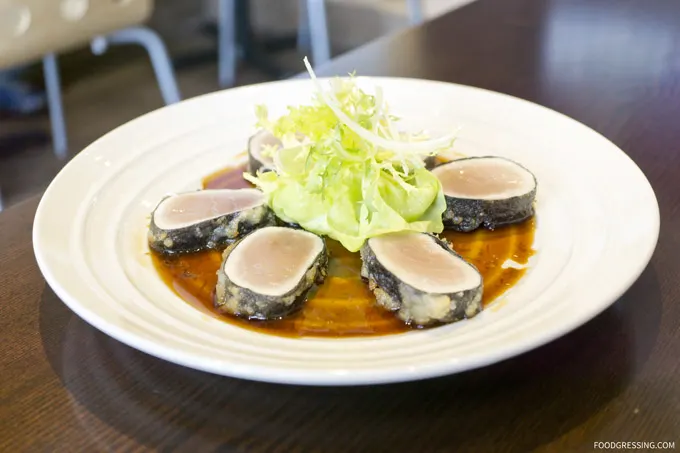 As a lover of poutine and Korean food, I felt that I needed to try Miura's Korean Poutine ($10). Rich and flavourful, this dish did not disappoint. It was quite a comforting dish with shredded chicken, tomatoes, mozzarella, cilantro, green onion, sour cream, and Korean spicy sauce.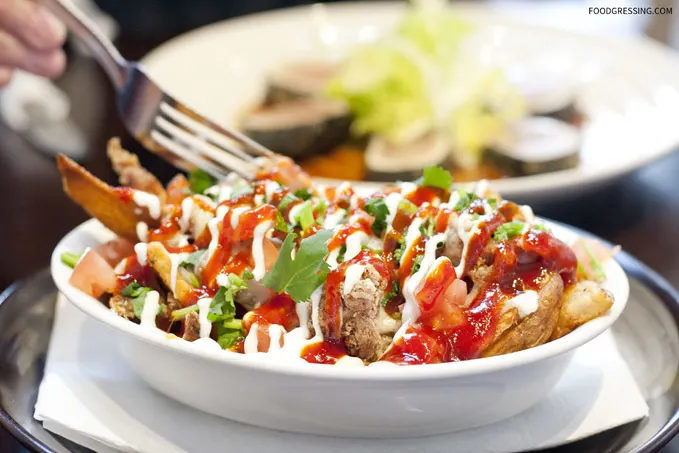 And always, I love a nice cheesy pull…
The waffle burger ($11) is a definite two-hander. It's a mouthful of goodness with a juicy 6 oz beef patty, lettuce, tomato, mayo and teri sauce. The waffles were crispy on the outside and fluffy on the inside – stuff that dreams are made off. This is good and I would recommend it.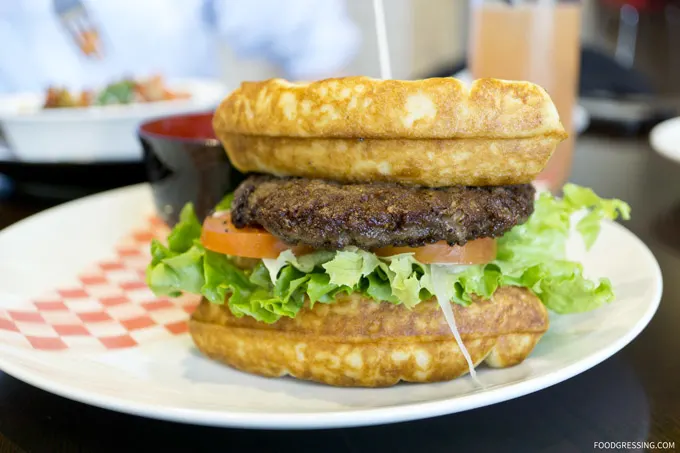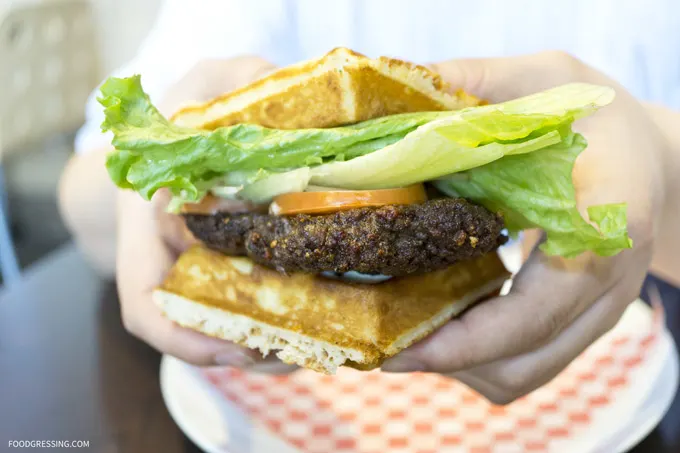 The soup of the day came with the waffle burger. It was a creamy mushroom soup which had a wonderful flavour.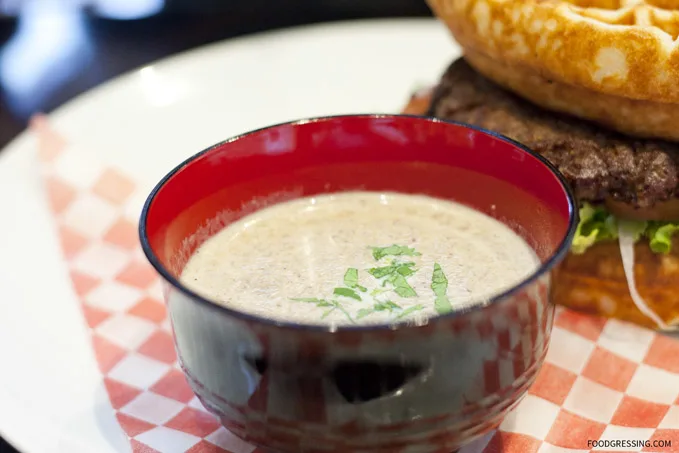 The star of the meal was the udon alfredo ($11) with shitake and button mushrooms in a white miso sauce. Jenny had noted to me that this was a very popular dish and rightfully so! I was in love with the chewy udon noodles and the alfredo sauce was flavourful, creamy and delightful. I was scrapping the bottom of the plate because it was so good. A definite must-have at Miura!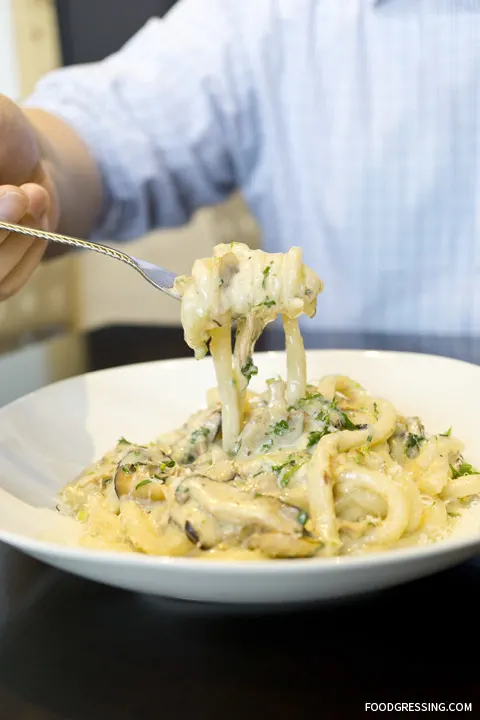 The idea of a fish and chips sushi roll ($7) is simply mouthwatering and the end product is just delicious. Where have you been all my life? Miura's unique dish has fried halibut, gari wasabi tartar sauce, crispy potato, and garlic soy. I was impressed that they use a fatty fish like halibut which was also fried perfectly. The rolls were stylized with elegantly placed twisted strands of crispy potato.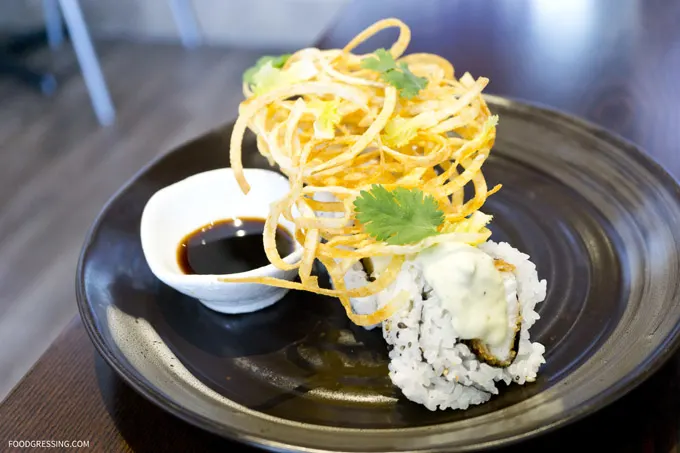 The Morning Glory cocktail (grapefruit juice, sake, agave syrup, lemon juice and club soda) ($7) was fruity and refreshing.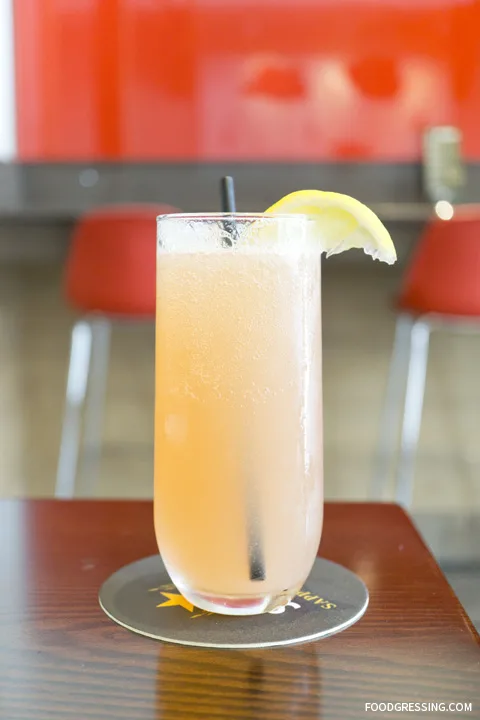 Overall Impression of Miura
To say the food at Miura is delicious is an understatement. The menu seemed thoughtfully put together with a lot of interesting and creative eats. I was very impressed with the presentation of the dishes. I thought that the value was also very reasonable. The must-try item at Miura is the udon alfredo – so good you will be licking your plate. Rating: 5/5
Website: www.miurayvr.ca
Facebook: @miura-restaurant-bar
Twitter: @miurayvr
Instagram: @miurayvr