Hey everyone! I'm back from vacation just in time for the final days of Taste of Yaletown 2015. I had previously posted about the delicious eats from Minami from the media preview. Last night, I went with a friend to Minami again and indulged in their delicious Taste of Yaletown dishes (at our own cost). In this post, I will review the amazing eats from Minami's $45 Taste of Yaletown dinner menu.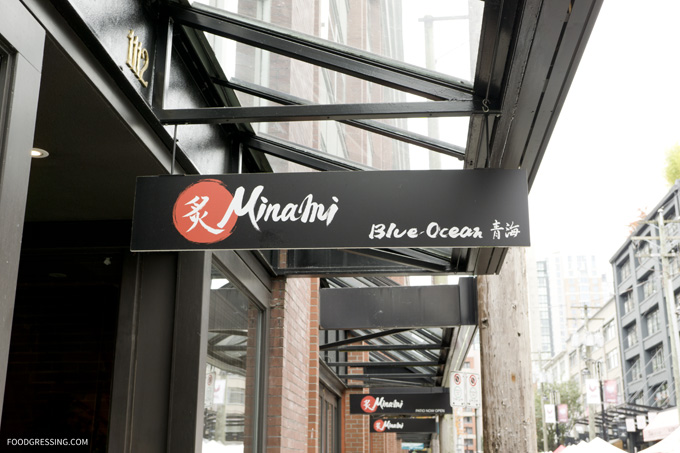 Minami Appetizer Trio
The dinner started with a trio of appetizers including the aburi sushi sampler, market citrus salad, and brome lake duck confit drumette.
The aburi sushi sampler featured Minami's signature salmon oshi sushi and ebi oshi sushi prepared using the flame-seared technique. I have always been a fan of their salmon oshi sushi and its melt-in-your-mouth goodness.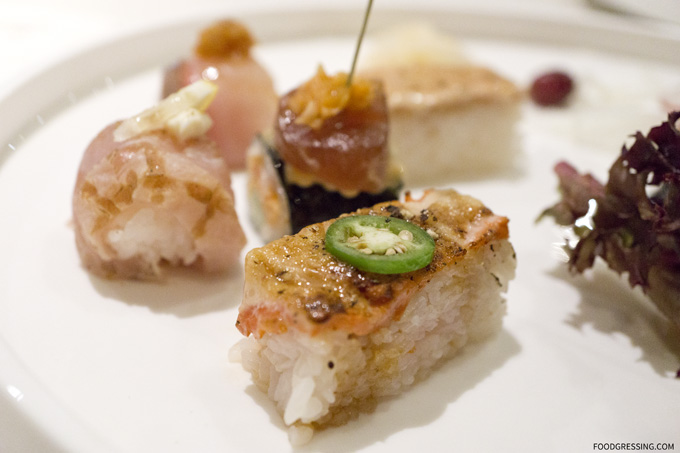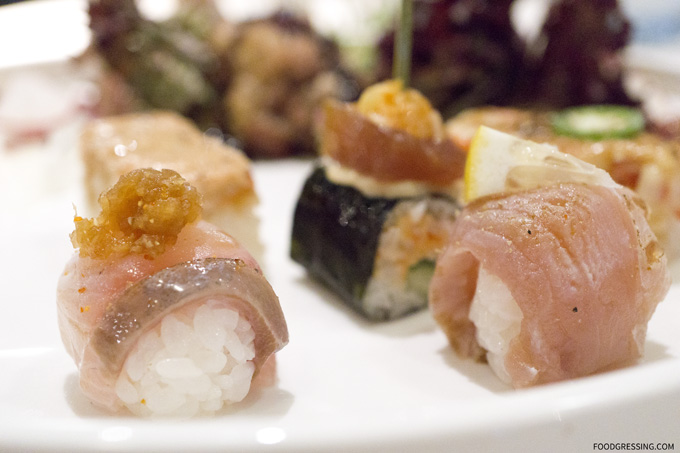 The market citrus salad with shaved fennel, lolla rosa, roasted pine nuts, Aburi grapes, radish, and honey-balsamic vinaigrette was very refreshing. The citrus taste was just right and not overwhelming. The brome lake duck confit drumette had a wonderfully crispy exterior and had a subtly sweet flavour from the fruit compote. I appreciated that the meat fell off the bone easily.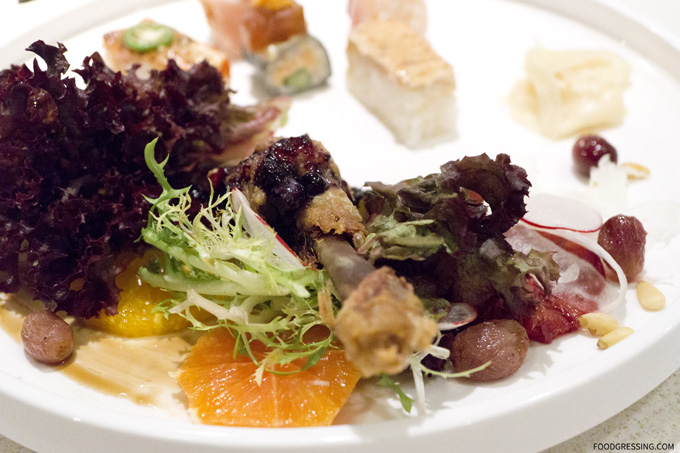 Surf & Turf
From the media preview, I could not get enough of the sakekasu-saikyo miso baked sablefish. Sablefish meat has a rich and sweet flavour itself, but the marinated Japanese eggplant, watercress and shoga-wasabi relish gave the dish even more layers of flavour. The Fraser Valley Pork Duo consisted of soy braised pork cheek and crispy kakuni pork belly with Aburi corn-red bell pepper salsa, maple miso Asahi black glaze, and rapini. Both the pork belly and pork cheek were very tender and tasty, but the delicious sablefish still had me lingering for more.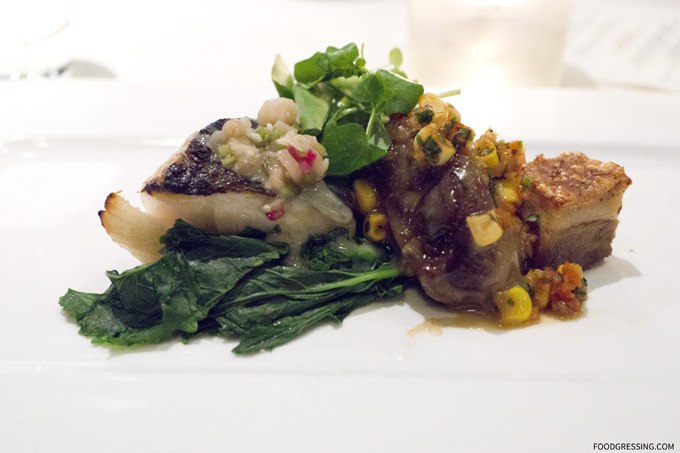 Dessert
To finish off this fantastic meal, we had the mixed berry sakekasu bar. It was a miso pecan-walnut crumble with vanilla-sakekasu and rhubarb-ume ice cream and salted caramel sauce. I loved the complex flavours of the dessert with the fruitiness, vanilla, caramel and citrus tang.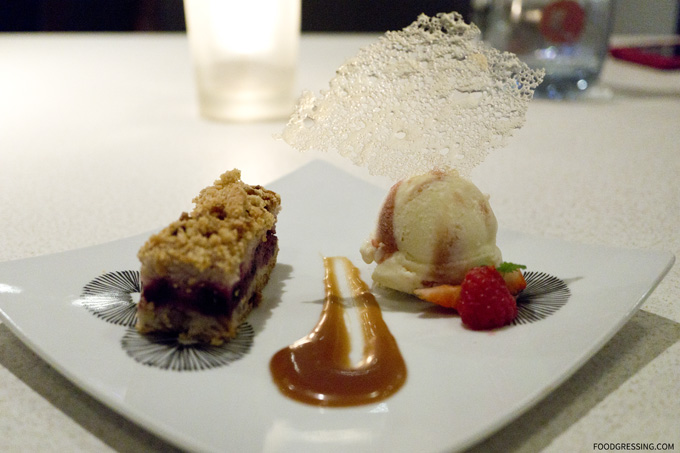 Service
I found the service at Minami to be excellent. Our server was friendly, attentive and explained all of our dishes. There were other circulating servers who kept our water glasses full.
Overall Impression of Minami's Taste of Yaletown Menu
Minami had some mouthwatering dishes for Taste of Yaletown. I would highly recommend their Taste of Yaletown menu which is a terrific deal for $45. Taste of Yaletown ends on October 29th, so if you have not had a chance to go to Minami or other participating restaurants, here is your last chance to do so! To see the Taste of Yaletown menus, go here. Rating: 5/5
Website: minamirestaurant.com
Facebook: @minamirestaurant
Twitter: @MinamiYaletown
Instagram: @aburirestaurants