If you're a fan of La Taqueria like me, you'll be excited to know that they have just opened a new location in Downtown Vancouver. Located at 586 Hornby Street, La Taqueria's newest restaurant is the largest of their four existing eateries. Happy Hour will run from 3pm–6pm daily with $4 Margaritas to hail the end of a long workday. I was invited to a media preview to see the new space and try some new menu items. Here is what you can expect on your visit to La Taqueria Hornby: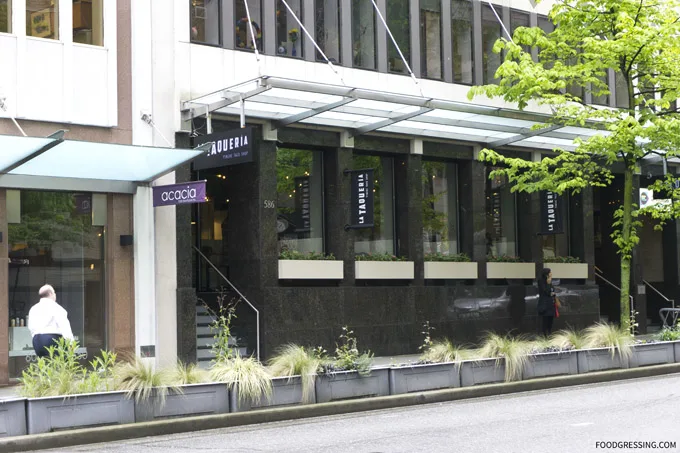 Disclosure: I was invited to attend a media event. All food in this review was complimentary.
Spacious
The new Hornby location can seat up to 90 people and features a mix of dining tables, booth seating and a communal table. I love the overhanging string lights to provide a cozy, and comfortable ambiance.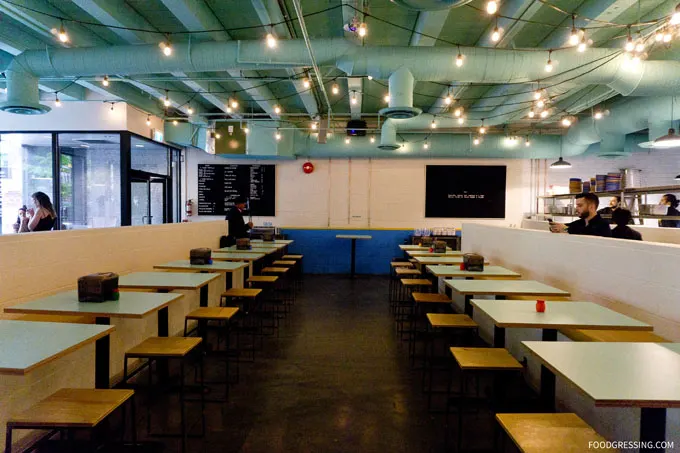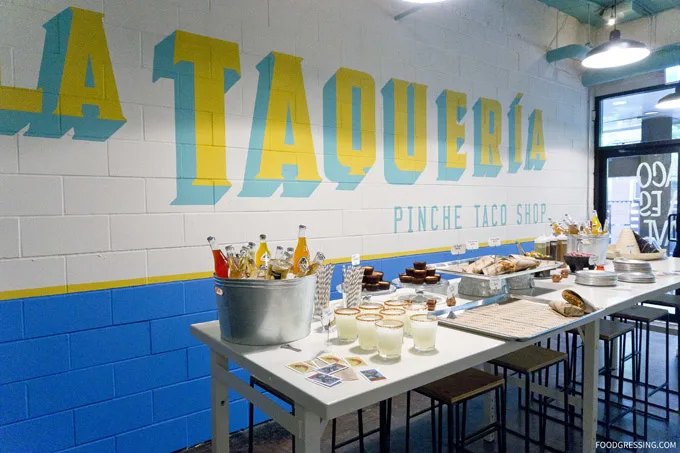 New Menu Items
La Taqueria recently expanded the menu offerings at all locations, with slushie Lime Margaritas available for $7. Joining the menu of tacos and quesadillas are seven different burritos. Each burrito is a meal on its own weighing in at around one pound per burrito.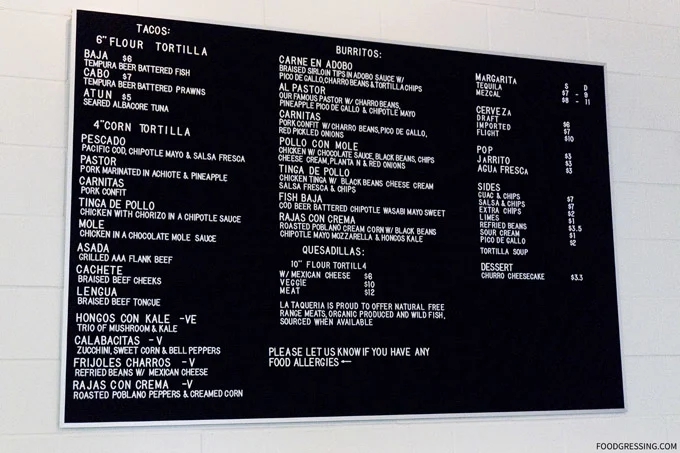 At the event, various burritos were available for tasting. I enjoyed the two burritos that I tried: the Al Pastor and Rajas Con Crema. The Al Pastor Burrito has tender pork marinated in achiote chilli, topped with charro beans, pineapple, pico de gallo, and chipotle mayo. The vegetarian Rajas con Crema features roasted poblano peppers, black beans, chipotle mayo, sautéed mushrooms and kale, topped with mozzarella cheese. The Rajas Con Crema is my go-to taco filling at La Taqueria and the burrito version is even more delicious! I recommend it.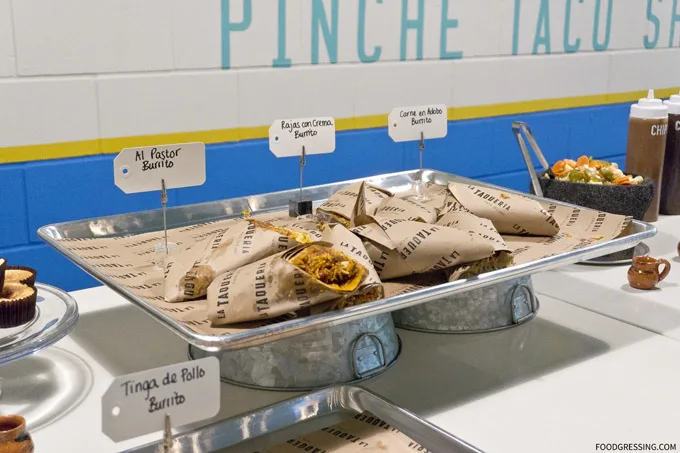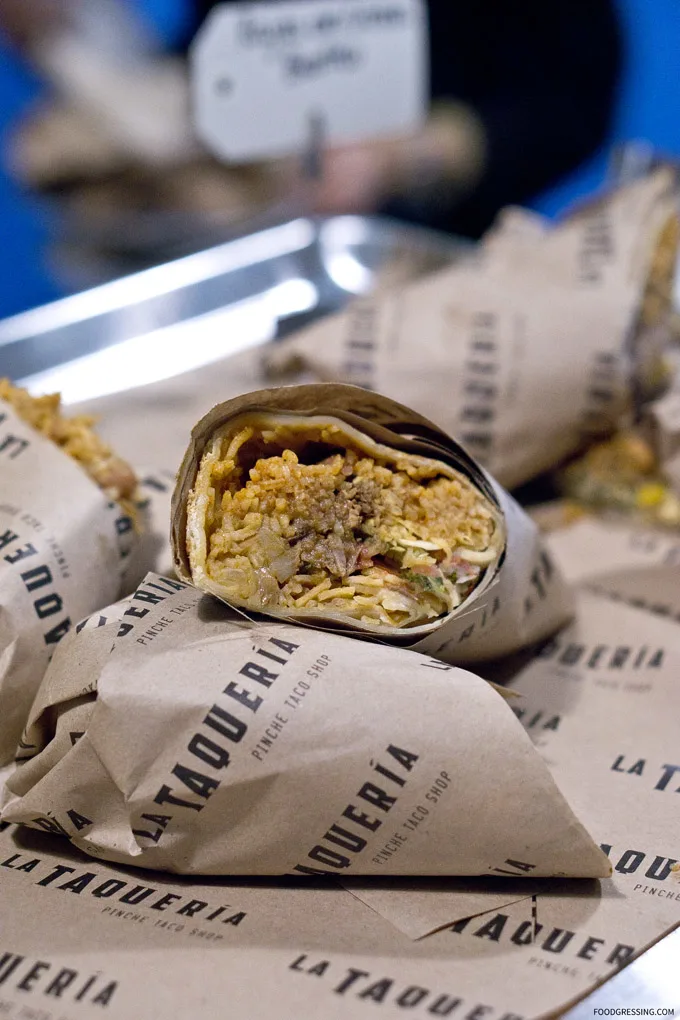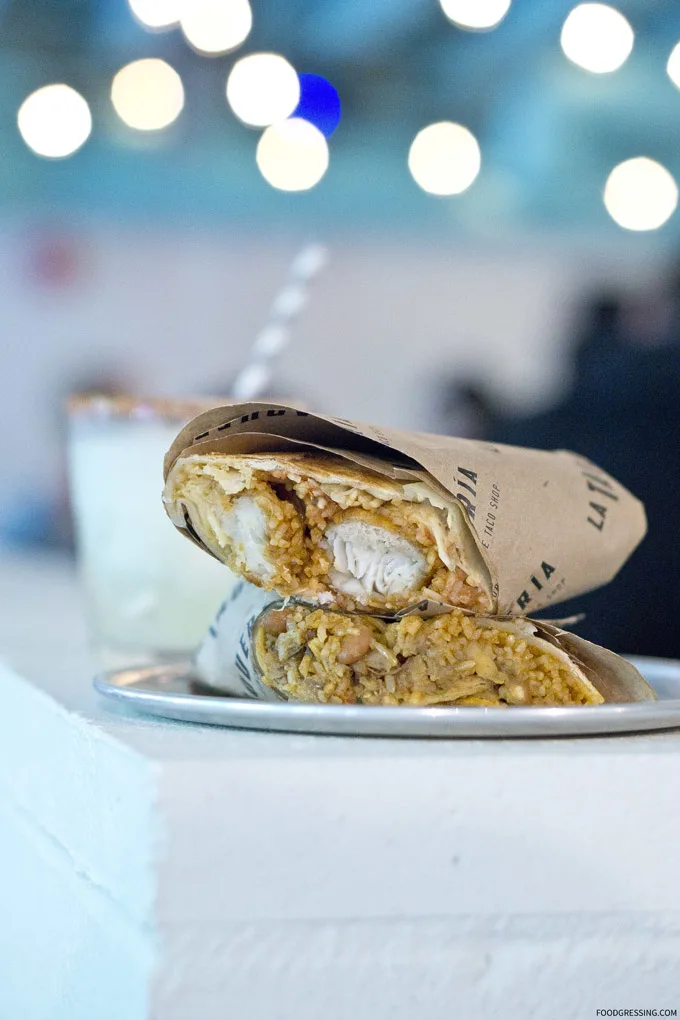 Not to be missed are the fresh guacamole and chips which I couldn't get enough of. And for some added fun, enjoy some tequila with your meal at La Taqueria.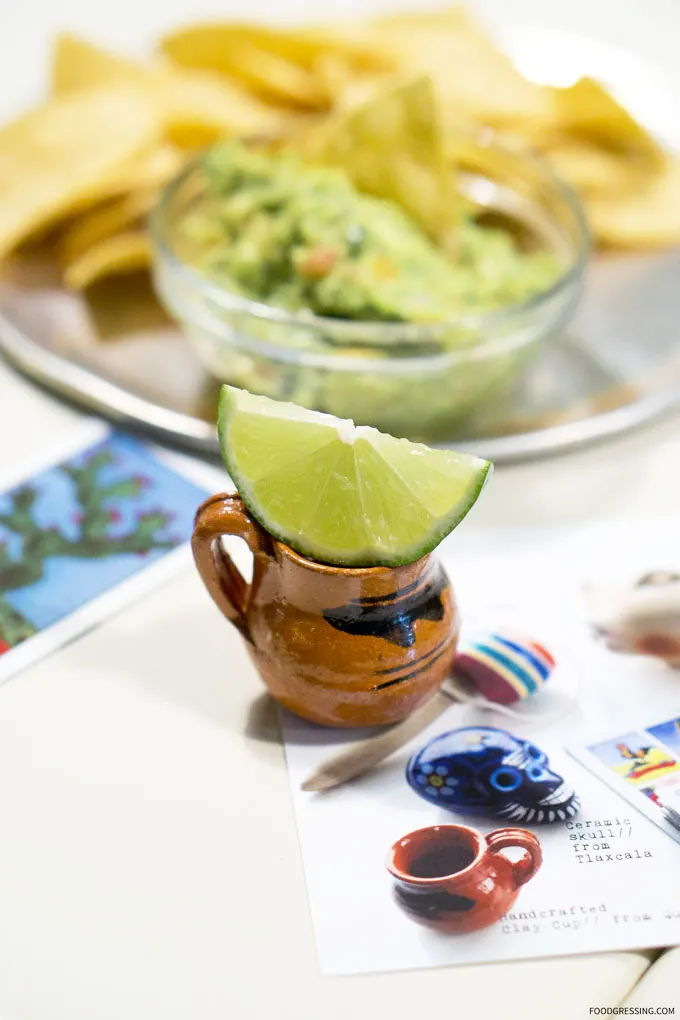 La Taqueria will also be offering their usual, mouthwatering selection of tacos which this city has fallen in love with.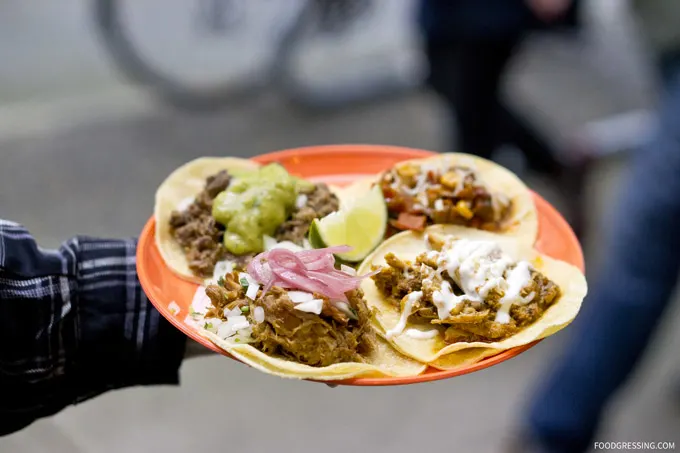 La Taqueria Hornby will be open Monday-Thursday from 11am-8:30pm, Friday and Saturday from 11am-late, and Sunday from 12pm-6pm.
Overall Impression
I'm loving the spaciousness of La Taqueria Hornby and those burritos left me lingering for more. My favourite was the Rajas Con Crema burrito which I'll return for soon.
Website: www.lataqueria.com