Whether you are trying to follow your new years resolution to eat healthier or just in need of that extra fuel to get you through your day, Jugo Juice has some new healthy on-the-go options. The pioneer in Canada's smoothie revolution has introduced Avocado Toast and a new smoothie, Cali Crush. I was recently invited to a media tasting where I can a chance to try these items. Here's a look at what you can expect from these new options.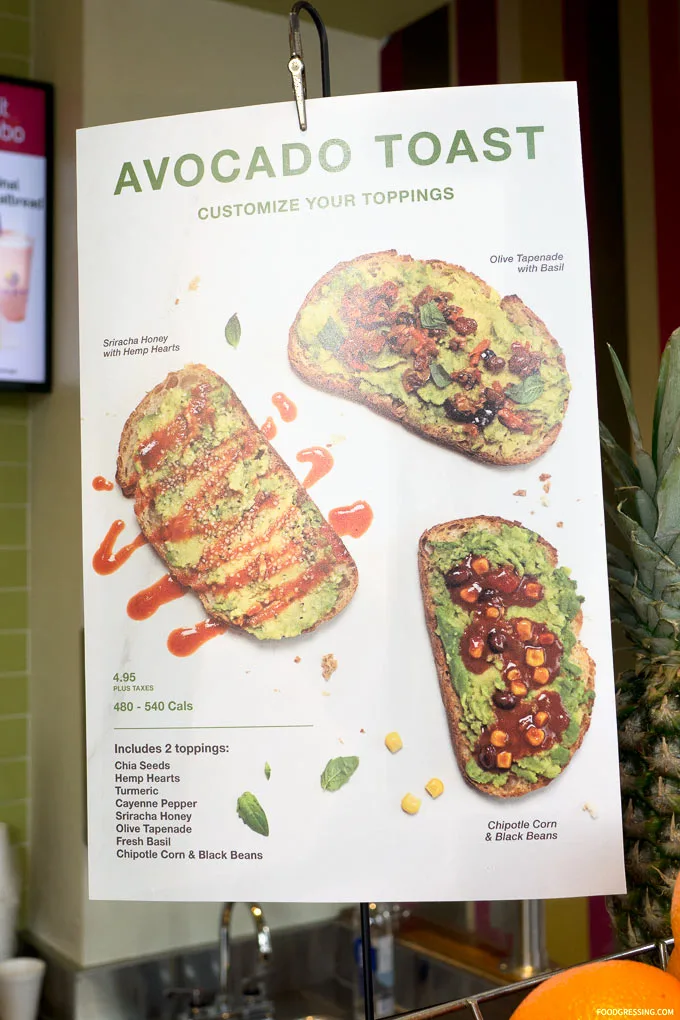 Disclosure: All food and drinks in this post were complimentary. Opinions are my own.
Avocado Toast
Originally launched in June of 2017, the original Jugo Juice avocado toast is getting some company. Customers can customize their toast (made with Terra Breads sourdough) however they would like to with their choice of two free toppings from the menu and find their own favourite. Some recommended combinations are the olive tapenade and fresh basil; sriracha with honey hemp hearts; and chipotle corn and black beans. The Avocado Toast is priced at $4.95 and has between 480 – 540 calories.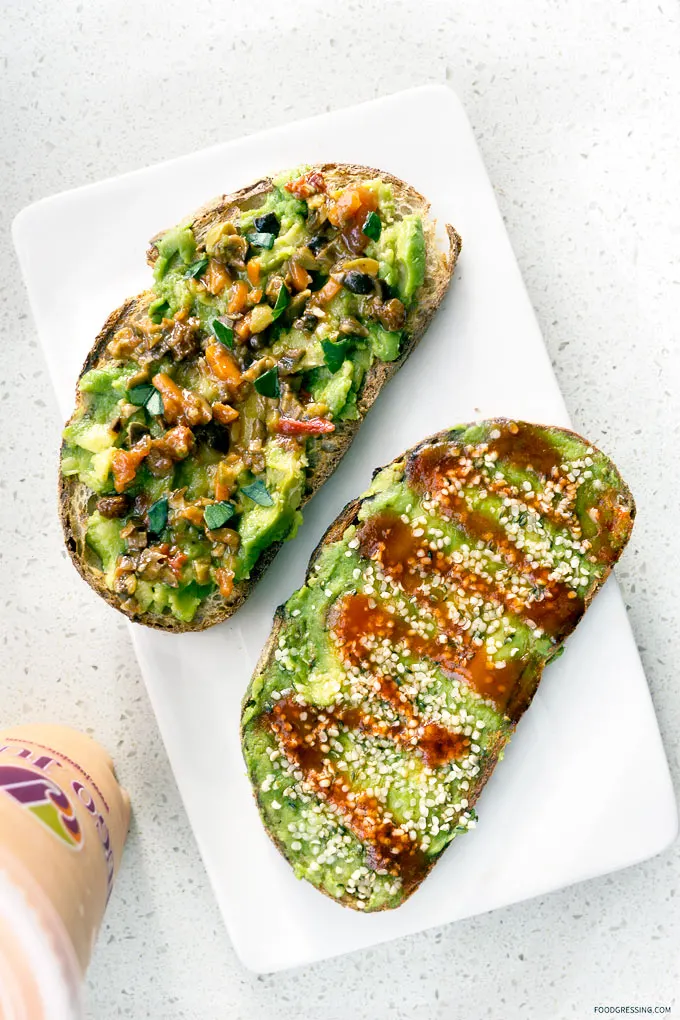 I really loved the Terra Breads sourdough which had a nicely caramelized crust and moist interior. The avocado spread was very smooth and refreshing. My favourite combo was the sriracha with honey hemp hearts because I enjoyed the tangy-sweet taste of the sauce contrasted with the nuttiness of the hemp hearts.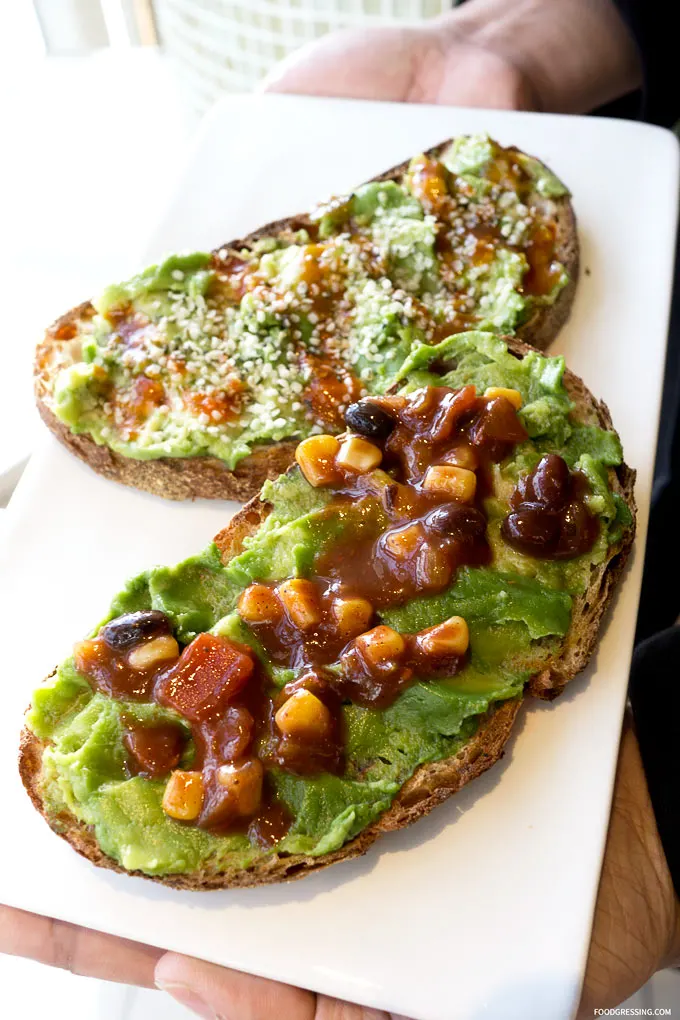 Cali Crush
Winter means snow and colder temperatures across most of Canada, but the flavours of California's citrus fruits are in peak season. In this smoothie, you'll find a variety of citrus fruits including grapefruits, lemons and oranges. Besides dreaming of California vacations all winter, Jugo Juice wanted to celebrate the naturally tangy zing and burst of flavour and energy that citrus brings, balancing it with strawberries and a hint of mellow cucumber. With 349% of your RDI of Vitamin C, it's also a tasty way to help your body prevent another winter challenge – cold season. PRO TIP: Add whey to this smoothie for a smoother, creamier taste.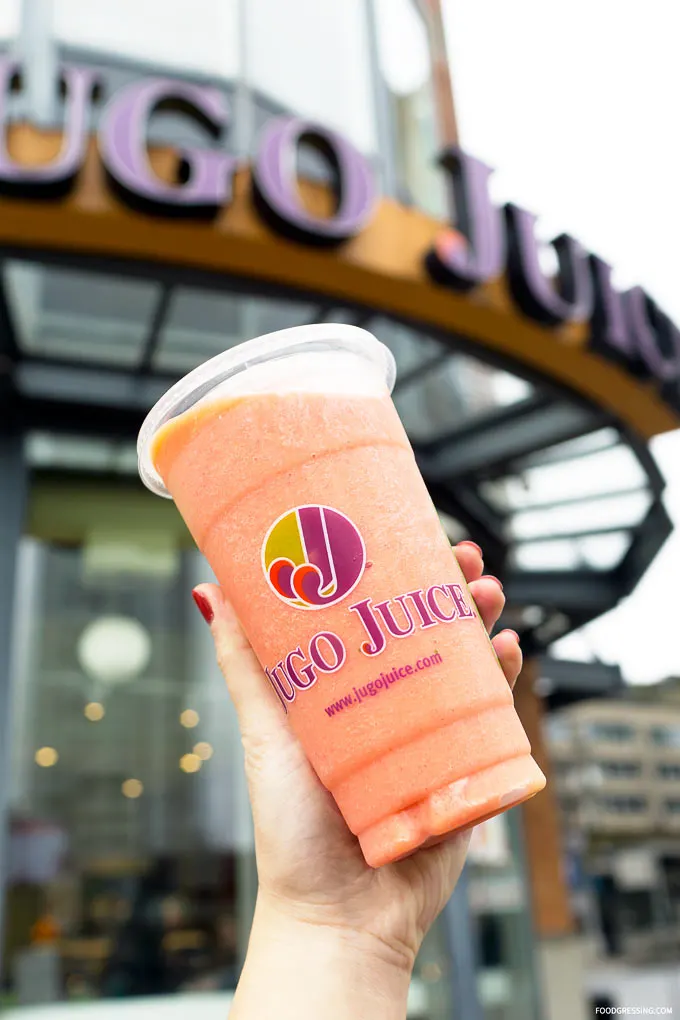 For more information on these new items, visit jugojuice.com.