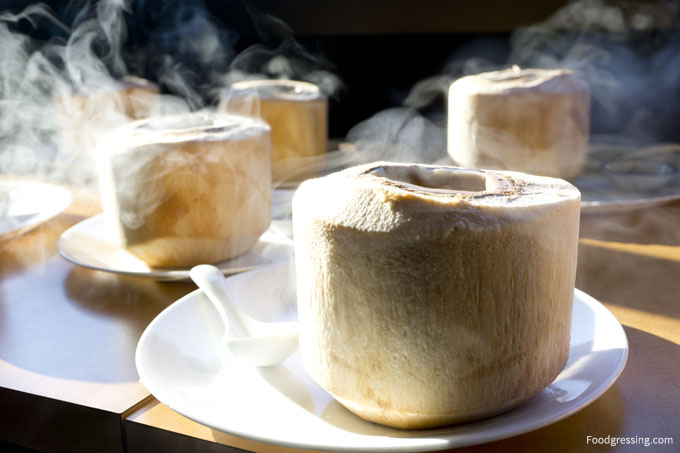 Disclosure: I was invited by Chinesebites.com to attend a media-comped dinner by Hakkasan Bistro. All opinions are mine alone.
I must admit that I am not familar with Hakka cuisine. My family is Cantonese and my husband's side is Northern Chinese, so Hakka style cooking is not something I have experienced within the realm of Chinese food. So, when Chinesebites.com invited me to attend a media event at Hakkasan Bistro, I was eager to learn more about the Hakka culinary style. Hakkasan Bistro presented myself and other food bloggers with a ten course dinner which showcased the Hakka style of cooking.
Rustic homestyle cooking
I wanted to learn more about the Hakka people and did a bit of research online. The Hakka are a subgroup of northern Han Chinese that originated in northern China. The ancestors of the Hakka migrated to Southern China several times due to social unrest, and eventually the local people called them "guest people" or Hakka. Due to the migratory tendencies in the Hakka culture, Hakka cuisine is more rustic and rural. Hakka cooking keeps flavours simple and uses ingredients that suit a hardy lifestyle like preserved vegetables and fattier cuts of meat. The Hakka people were on the move a lot so they tend to include more meat and fattier foods in their diet. In the current health-conscious world, it is less desirable so Hakkasan Bistro tends not to serve it in big portions.
What We Tried
The dishes that we tried were from the Hakkasan Bistro's à la carte menu. They are known for their signature tasting menus as well starting at $75 per person. Hakkasan Bistro also has grab-and-go lunches for people working in the nearby area.
In this blog post, I will categorize the ten dishes I tried as "Must Haves," "Pretty Good," 'Average."
"Must Haves"
I loved the odorless garlic half lobster with jasmine rice. The garlic is processed to maintain its natural flavours but still be breathe-friendly. I especially loved the presentation of the dish. In addition, the jasmine rice itself was flavourful having absorbed the juices of the lobster.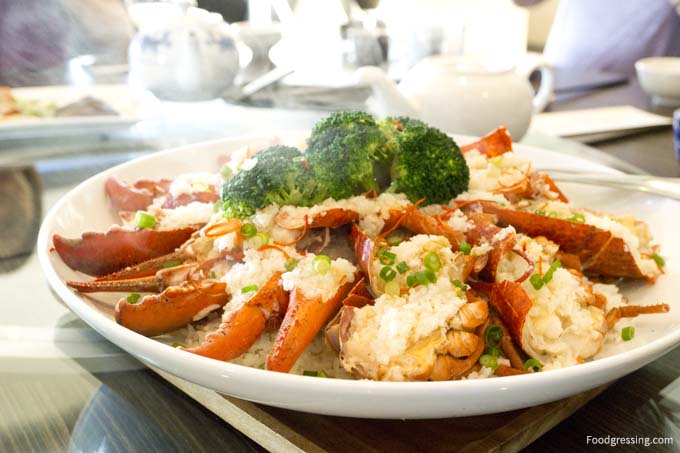 I loved the stirfry fish with pickled cabbage which felt more like a comfort food. The fish was melt-in-your-mouth delicious in a sweet and sour tasting sauce.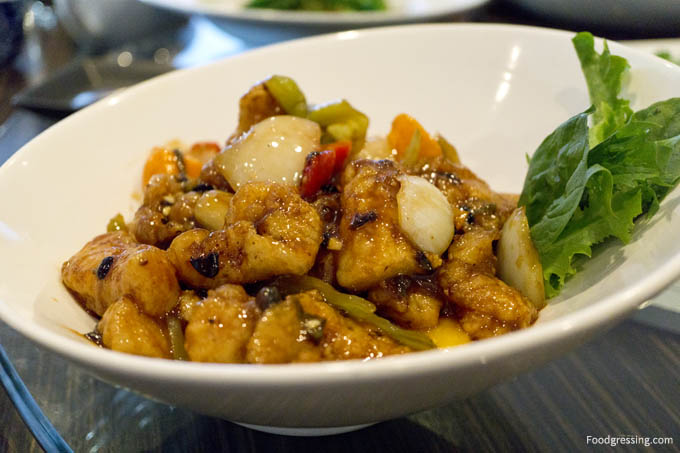 I was impressed with the unique chef's signature whole coconut pork and snow fungus soup. In terms of preparation, a young coconut is hollowed out, lightly roasted then filled with tender pork pieces, snow fungus, and savoury broth. It is then double-boiled for around three hours. A tradtional slow-cooking technique is used to retain as much moisture in the ingredients and to allow the flavours of the coconut meat to infuse into the soup. The result is a wonderfully aromatic soup. This specialty item requires an order one day in advance.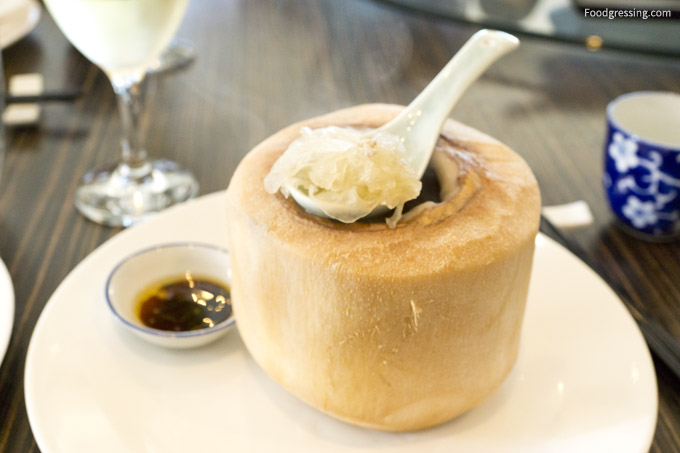 Ancient style salt baked chicken represents more traditional fare. The free-range chicken is first marinated with 10 different Chinese herbs and spices. It is then wrapped in parchment paper and then baked in a pile coarse salt in a clay pot. This specialty item requires an order one day in advance.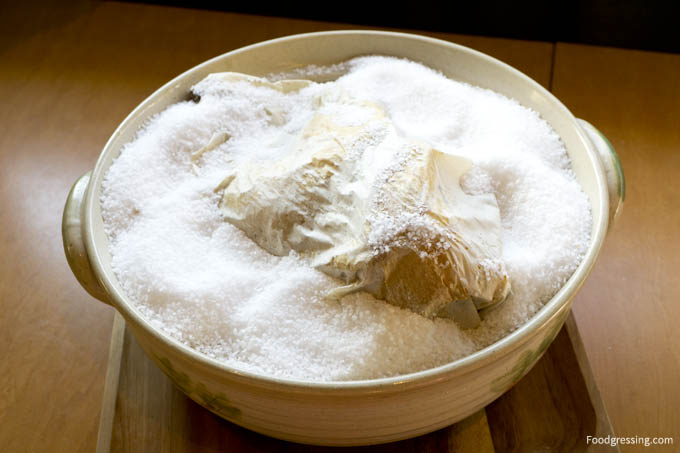 The good news is that the chicken does not taste very salty, but just gives it an aroma.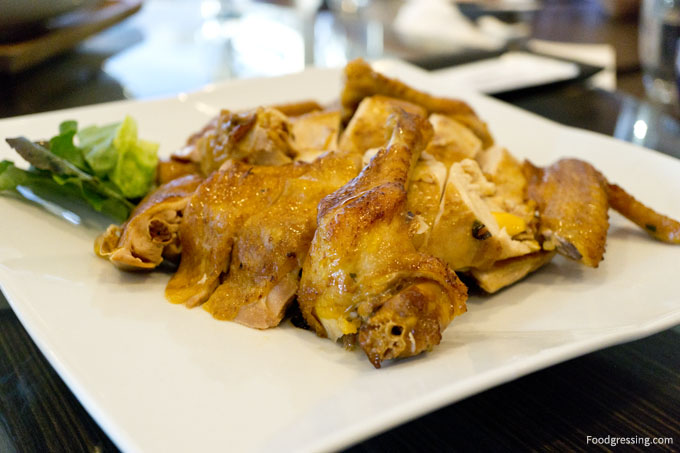 "Pretty Good"
The honey roasted pork cheeks were moist, juicy and tender with a delicious honey glaze. This specialty item requires an order one day in advance.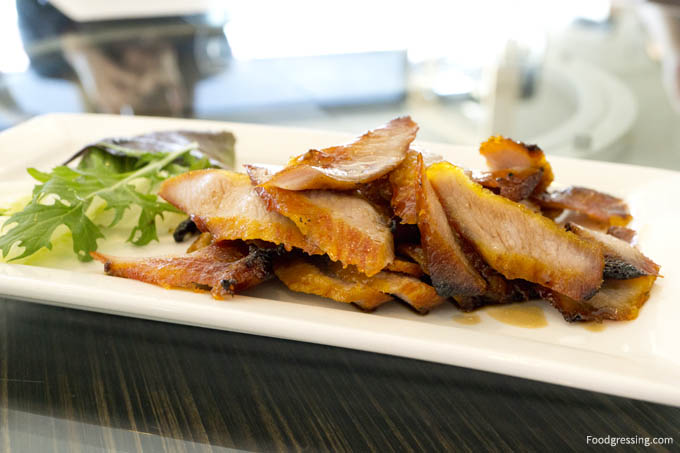 The braised pork hock was melt-in-your-mouth tender. I can attest to Hakkasan's claim that it is so tender that it cuts like butter. It is interesting how the chef can cook the pork hock without hardening it. This is the fattiest dish of all the dishes I tried that night, and not a dish for the health-conscious.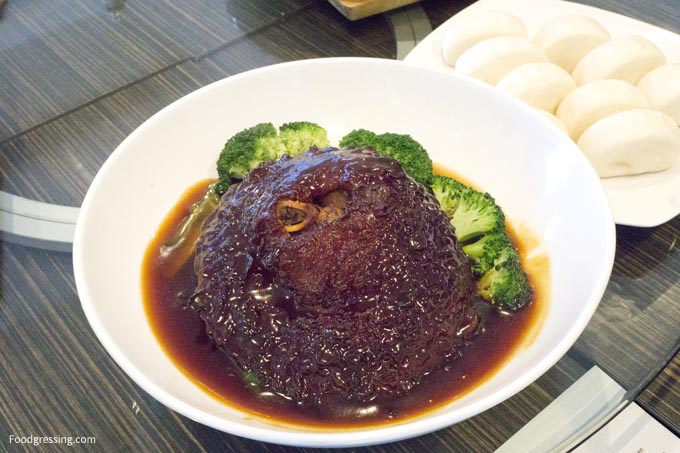 Steamed milk egg white custard was our dessert. It was light and subtly sweet.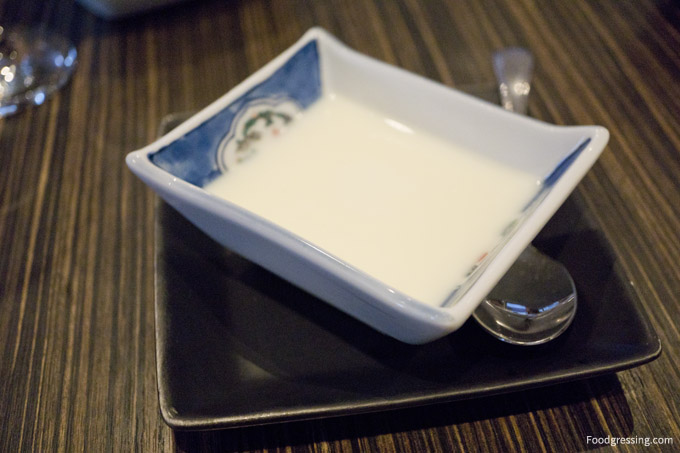 "Average"
The Hakka homestyle steamed egg and pork with duck yolk was good, but just did not have as much of a "wow" factor as some of the other dishes.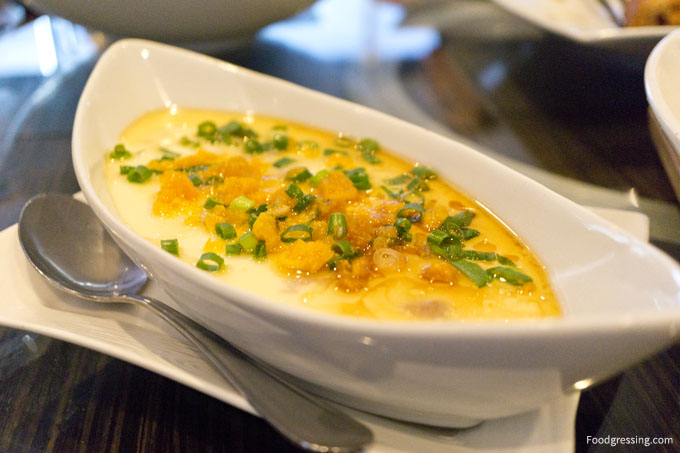 The Mui choy stirfry seasonal greens were also flavourful for a veggie dish, but just not as memorable as some of Hakkasan's chef specialties.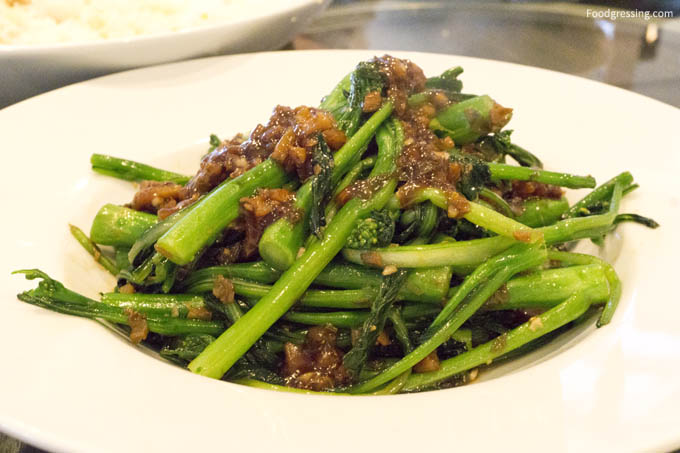 Location
For a trendy bistro cafe, Hakkasan Bistro's location is a bit odd being in industrial business area.

Overall Impression
I was impressed with the overall presentation of the dishes from Hakkasan Bistro particularly the arrangement of the odourless garlic lobster. I enjoyed the quality of the dishes which showcased traditional Hakka fare and cooking styles. It was interesting to learn a bit of the history of the Hakka people and how their lifestyles contributed to their cooking techniques and diet choices. Hakkasan has some unique Chef specialties and I would be interested in returning to indulge in some of their comfort food.
Website: http://www.hakkasan.ca/