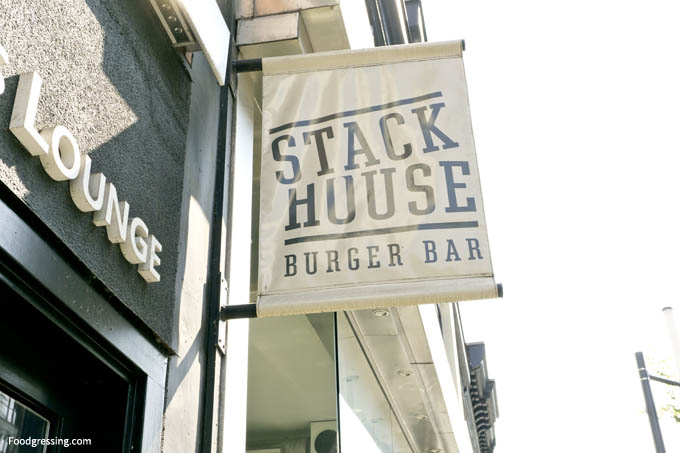 I regularly participate in the Vancouver Gastropost missions, and this week's mission was about burgers. On the topic of burger joints in Vancouver, it had been a few years since I went to the Stackhouse Burger Bar. I was inspired to revisit this eatery located in the Granville Entertainment District to see if their food is just as good as I remembered it.
Sliders and Deep Fried Ice Cream (2012)
I visited Stackhouse Burger Bar for the first time a few years ago when a friend was back in town. She wanted to go there because she had been there before and enjoyed the food. At that time, I remember my impression of Stackhouse being kind of hipster chic. Their light chrome interior had some playful design elements. Above the kitchen window was an interesting art piece of an army of knives directed at a cow. Knife statues lined the walls while an artistic murale of a pack of wolves made an interesting choice for a decor piece. Some of the wolves looked ferocious, even hungry.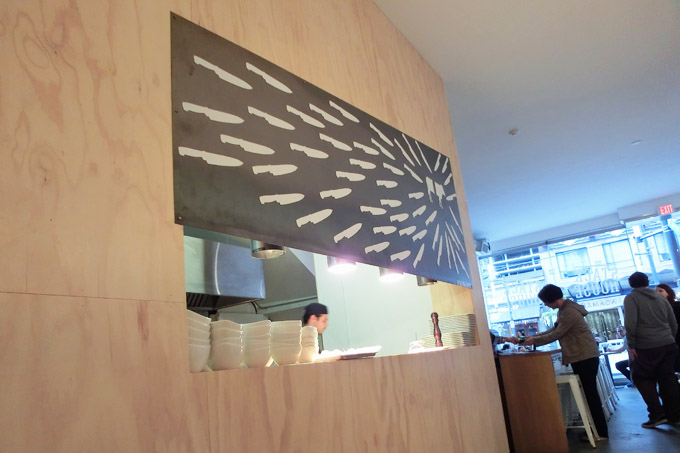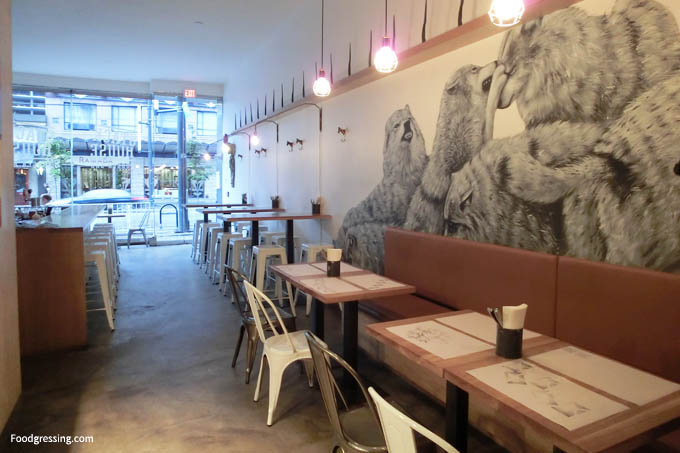 Our table was provided with a flask of water. It is convenient in my opinion as I do not have to wait for the server to refill my glass. However, it reduces the provision of customer service on the restaurant's part, which I think is integral to a dining experience.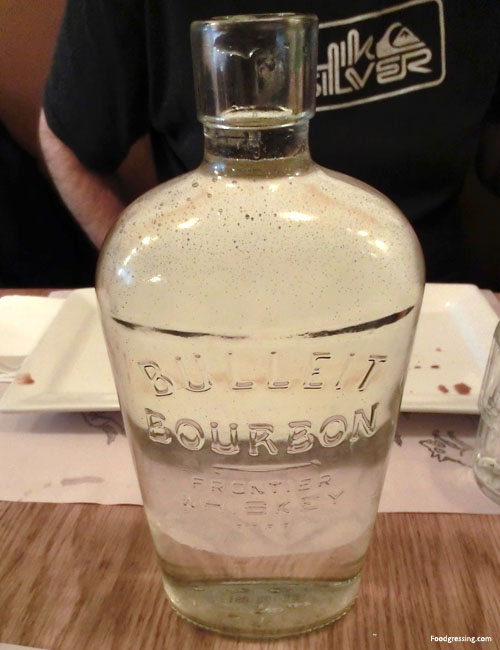 I had the dungeness crab sliders ($14) with panko bread crumbs, miso aioli and watercress. It was topped with fried leeks and served on a brioche bun. The patties were essentially crab cakes, and were moist and crispy.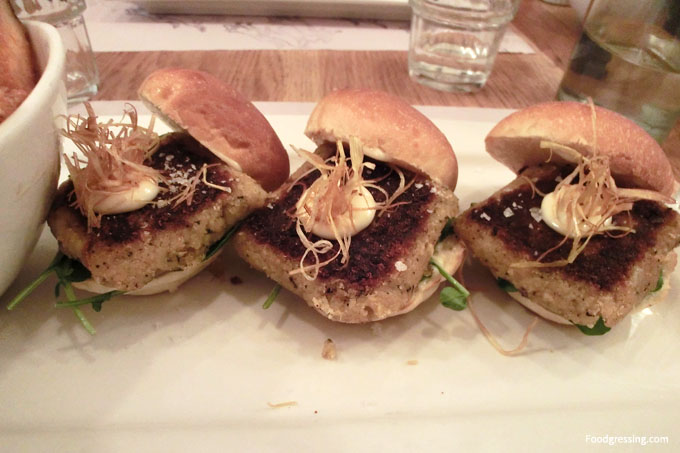 The sliders came with an excellent cut of fries that were wonderfully crispy with just the right amount of salt.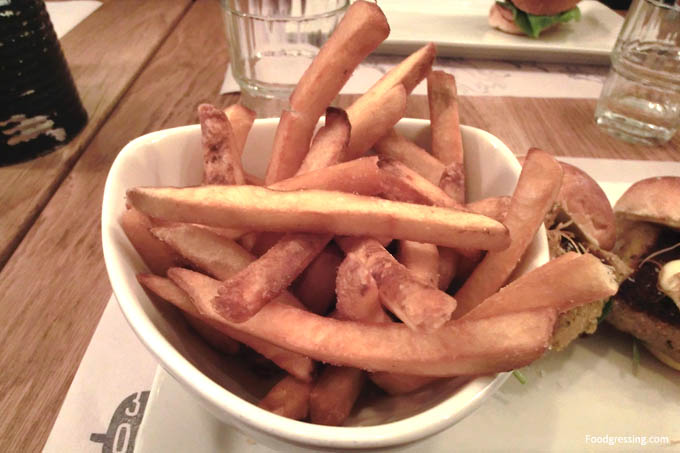 My husband enjoyed stackhouse sliders ($14). They were prime rib mini burgers with pancetta, portabellini, Guiness cheddar, chipotle aioli and butter lettuce on a brioche bun. The patties were thick, juicy, flavourful and the pancetta was delicious.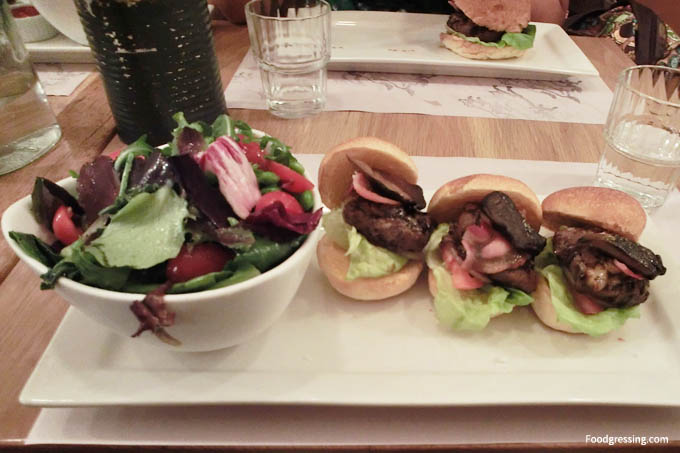 For dessert, we had shared the deep fried ice cream ($9). The vanilla ice cream was wrapped in brioche dough, sprinkled with cinnamon sugar and served with Kahlua chocolate ganache and fresh fruit. I enjoyed the warm, crispy shell around the ice cream that was still cold.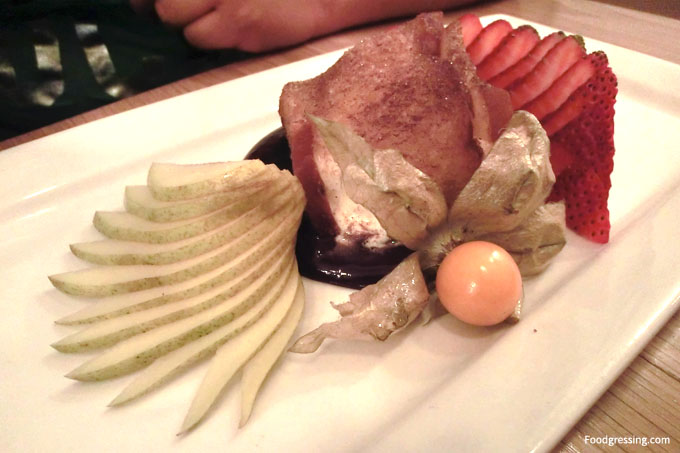 The food was pretty good at time, but on the expensive side since the sliders were $14. Their other burger options ranged from $14 – $21.
Stackhouse Burger Bar's $7 Dine in Menu (2015)
I recently saw on Stackhouse Burger Bar's Instagram that they now have a $7 dine-in menu. $7 for a burger and fries seems like a good deal. I was curious as to how the food would be now that prices are halved from a few years ago. There are a few premium burgers that cost $10 like the kobe burger, dungeness crab burger and ahi tuna burger. Zomato still has an outdated menu posted so here is a higher-resolution photo I took of the menu.
It was a sunny afternoon so I decided to enjoy my meal on their patio.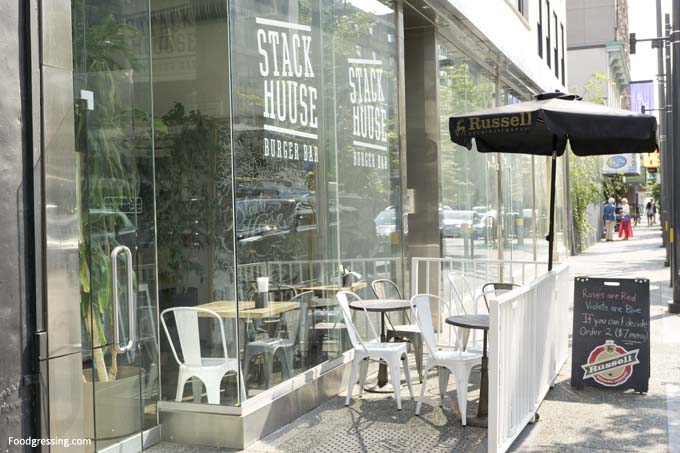 Because I enjoyed the dungeness sliders last time, I decided to order the dungeness crab burger ($10). I also received a large flask of water like last my last visit. The service was friendly and attentive.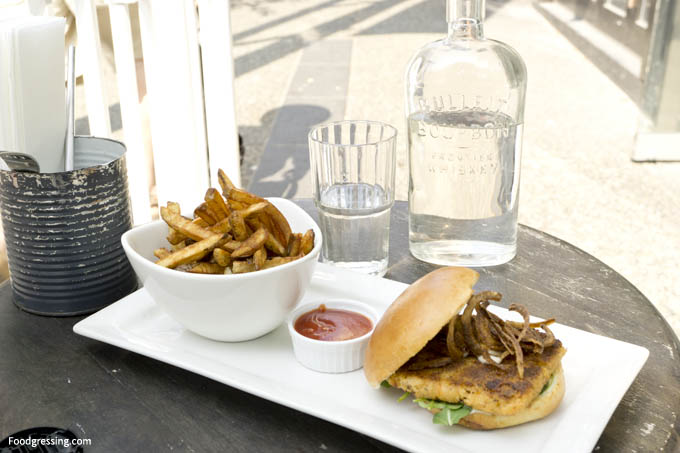 The crab patty was pretty much the same as I remember it – crispy and moist. The bun, however, was a little dry.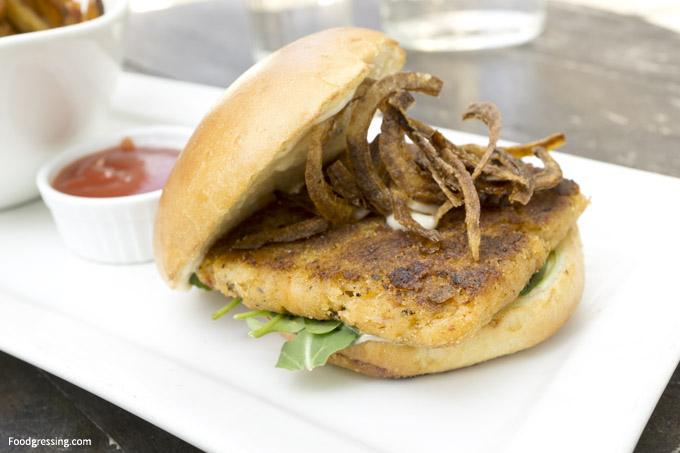 The fries were too salty and seemed a little overcooked.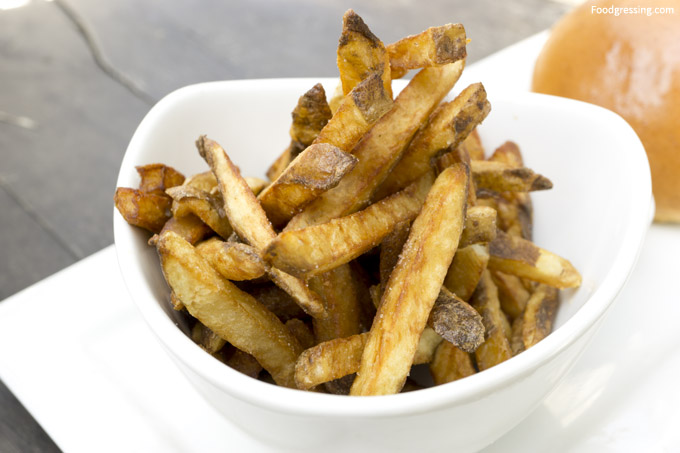 Overall Impression
The quality of the food at Stackhouse Burger Bar seemed better in my previous visit a few years ago. However, the prices were about double what they are now. The new $7 dine in menu, which includes a burger with fries or salad, offers a more affordable meal. There were some misses in my meal like the brioche bun being on the drier side and the fries being too salty. I would describe my recent experience as "just okay".
Rating: 3/5
Stackhouse Burger Bar Instagram: www.instagram.com/stackhousebb