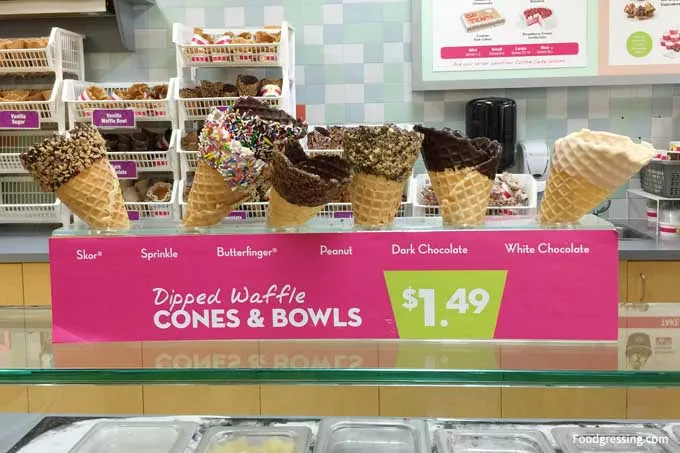 Last week, I saw on social media that Marble Slab Creamery had a BYOB (bring your own banana) and get a banana split for $5 promotion. The promotion was only from Friday to Sunday so I headed to the Marble Slab Creamery in the West End to try it out. It has been a few years since I had ice cream from Marble Slab Creamery, so I was eager to try their ice cream again.
Down By The Bay
The Marble Slab Creamery in the West End is conveniently located by English Bay on Davie and Denman. They are known to have long line-ups from beachgoers, locals and tourists all seeking to cool off with some delicious ice cream.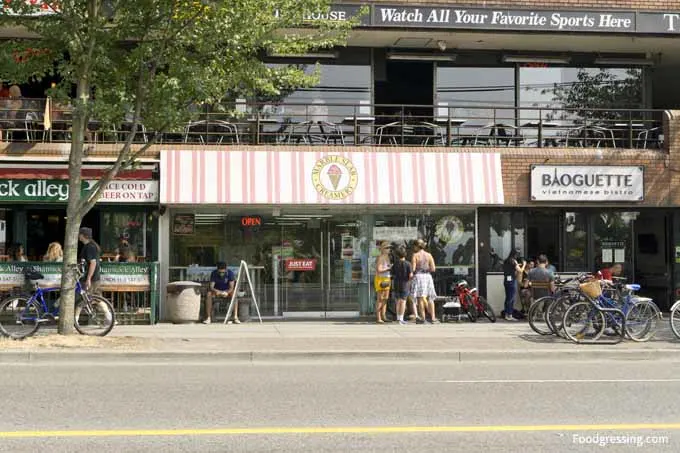 Marble Slab Creamery Menu

Marble Slab Creamery has quite a selection of treats including cones, cakes, low-fat yogurt, smoothies, floats, and sundaes. A small ice cream cone is $5.29, regular is $6.29, and a large is $6.99. A banana split is $7.49 regular price, so I save $2.49 by bringing in my own banana for the promotion.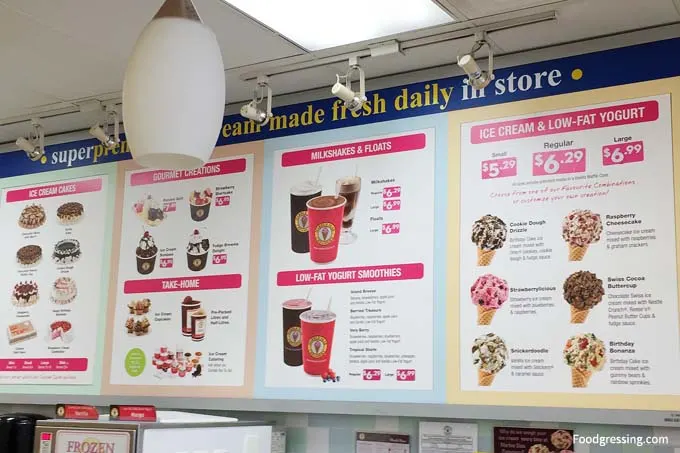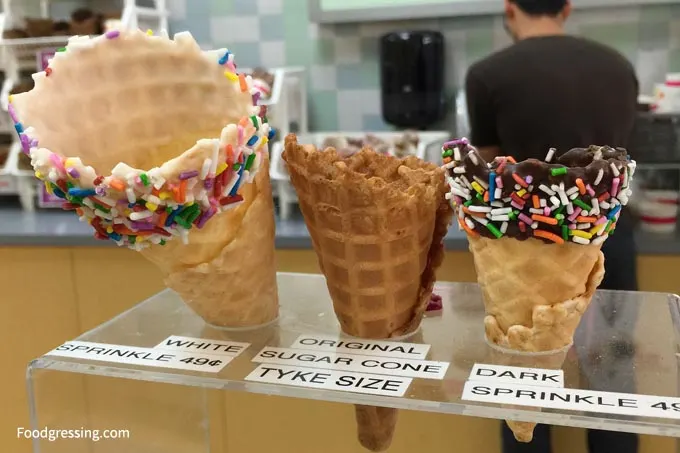 BYOB + Lactose-Free

There were no issues with the staff in terms of getting the promotion. The banana split comes with three scoops of ice cream, three toppings, whipped cream, a sauce plus a cherry on top. I am somewhat lactose intolerant and I have tried their lactose-free vanilla ice cream in the past. It tasted pretty good and I was hoping to try their other lactose-free flavours: chocolate swiss and strawberry banana. However, they did not have those flavours when I went there which was disappointing. We ended up with green tea, cheesecake and lactose-free vanilla for the three scoops and chocolate fudge syrup.
Not So Much Toppings?
For the toppings, we went with Skors, sprinkles and shredded coconut. The server had just filled up a spoon of coconut flakes when her manager said something to her in a different language. She immediately poured out about half of the coconut flakes that she was going to give us. My husband gave me a look afterwards and we believe the manager told her to not give so much of the topping. The store probably does not make as much money from the banana split with the promotion, but it seems really off-putting that they would skimp out on ingredients right in front of the customer. The banana split tasted fine – nothing to complain or rave about – but I was annoyed by the manager's behaviour.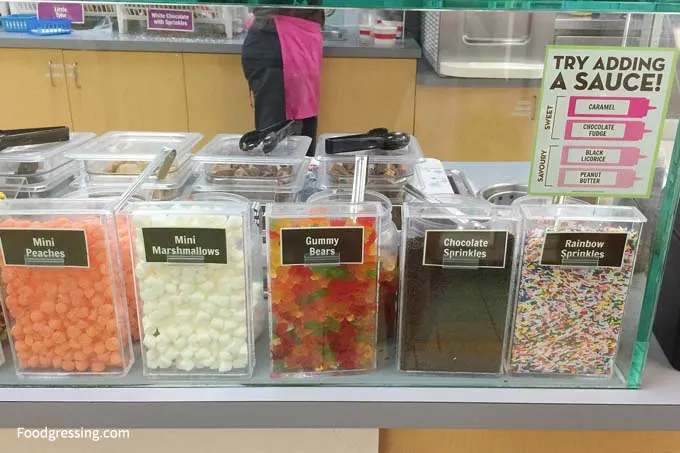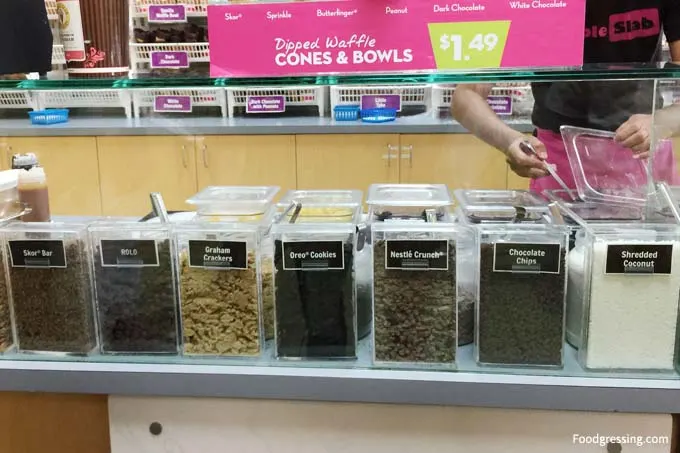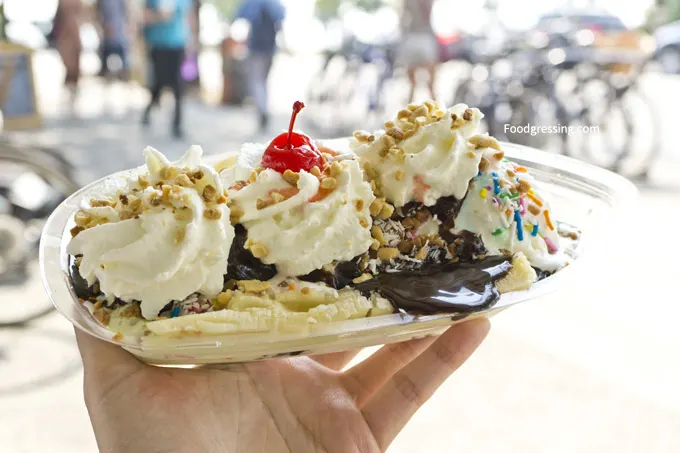 The Way The Cones Are Stored
I noticed that their waffle cones were stored on white racks located along the back wall. However, the racks appear dirty and worn out and look like they should be washed or tossed out all together. It just seems a like a bit of a food safety issue in my opinion. I personally would not want to eat a cone that has been placed on those racks.
Overall Impression
My experience at this Marble Slab Creamery location can be described as disappointing. In my opinion, it was rude for the manager to tell the server to give less topping while we were right there. The way the waffle cones are stored on their racks concerns me. I am not interested in revisiting this location in the future.
Website: https://www.marbleslab.ca/