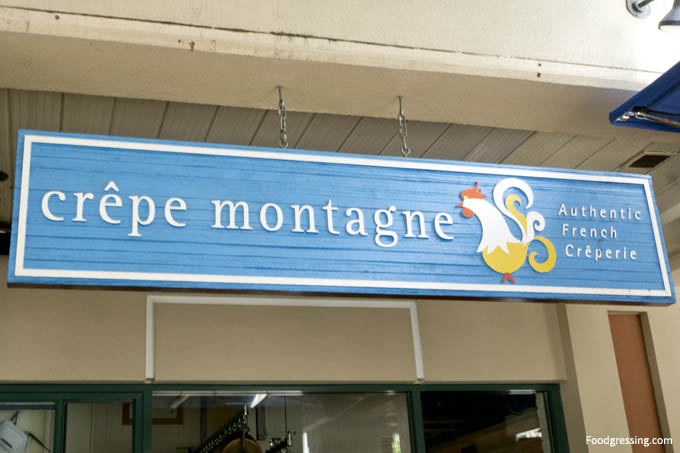 Crepe Montagne is a small, quaint and popular restaurant in Whistler that serves authentic French crepes.  Crepe Montagne's crepes are gluten-free because they are made with buckwheat.  The buckwheat contributes to a nutty-flavour and has nutritious benefits like high in protein.
Crepes, Crepes, Crepes (2012)
I first tried Crepe Montagne in 2012 during a ski trip.  I had read many positive reviews about them and seen mouthwatering photos of their crepes.   The first time we dined at Crepe Montagne, my husband and I tried two savoury crepes and one sweet one.  We had the goat cheese vegetarian crepe with fresh tomatoes and a a creamy tomato sauce.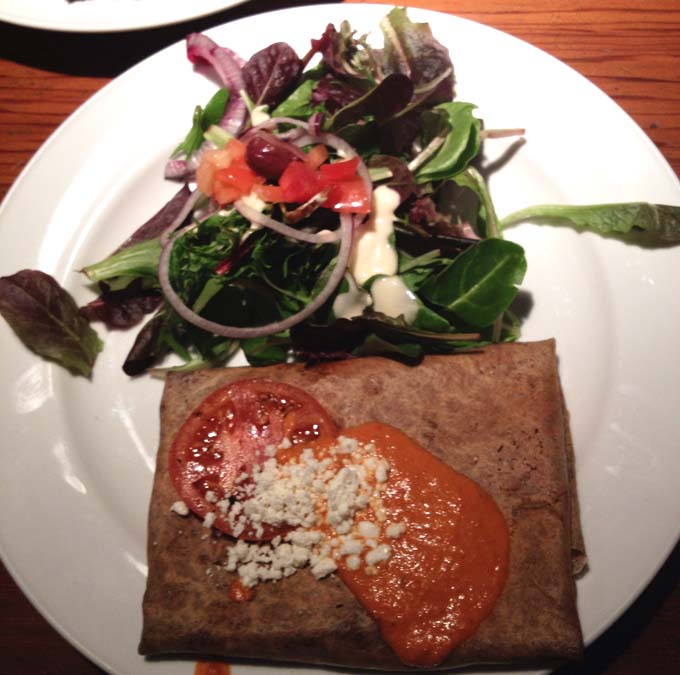 We also indulged in the seafood crepe with shrimps, scallops, crab and cheese in a creamy sauce.
For a dessert crepe, we had the banana and nutella.  It was nice that it was not overly sweet.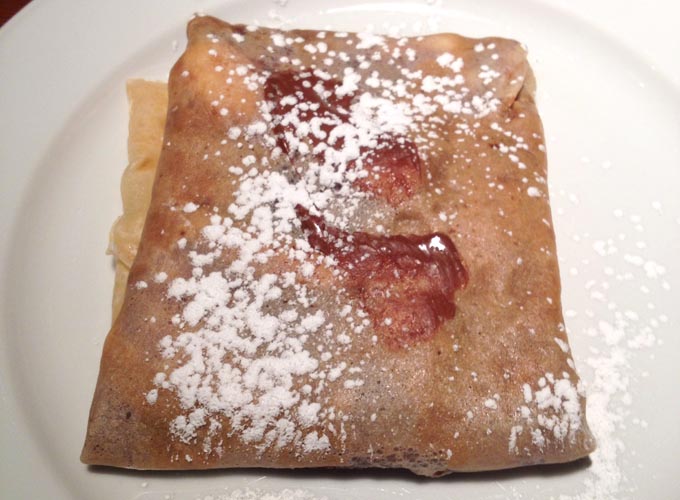 The crepes were all very delicious and hearty.  I also liked the warm feel I got from eating their crepes.  In fact, buckwheat is a "warming food" which is great for eating during the winter.
What We Tried (2015)
Prior to visiting Crepe Montage, I checked out their Facebook page.  Their most recent post mentioned a Happy Hour promotion from 3 pm to 6 pm with 30% off food if you purchase a beverage.
We headed there during Happy Hour and shared a sockeye smoked salmon crepe ($22) with capers, red onions with dill cream cheese.  The crepe was delicious but on the saltier side from the smoked salmon.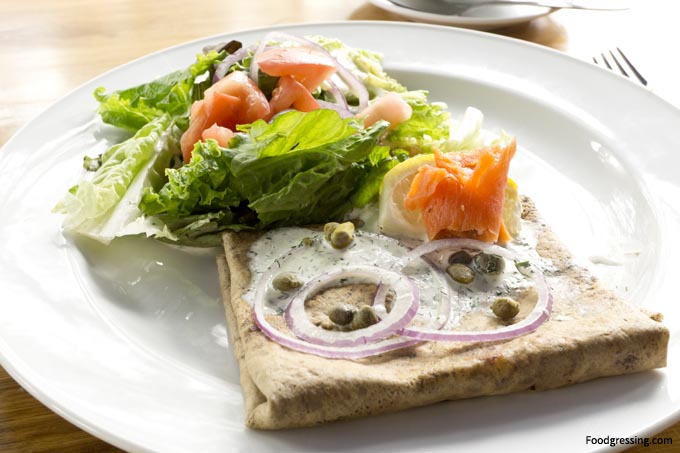 I ordered a latte ($4) as part of the promotion, which had lovely latte art.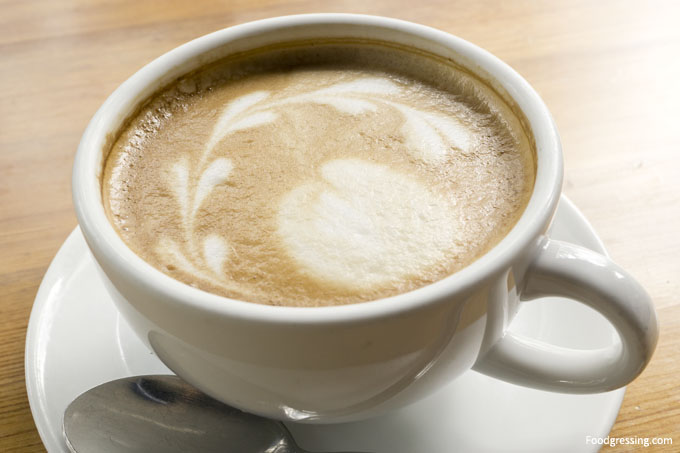 Since it was the summer, we were able to dine outside on their patio.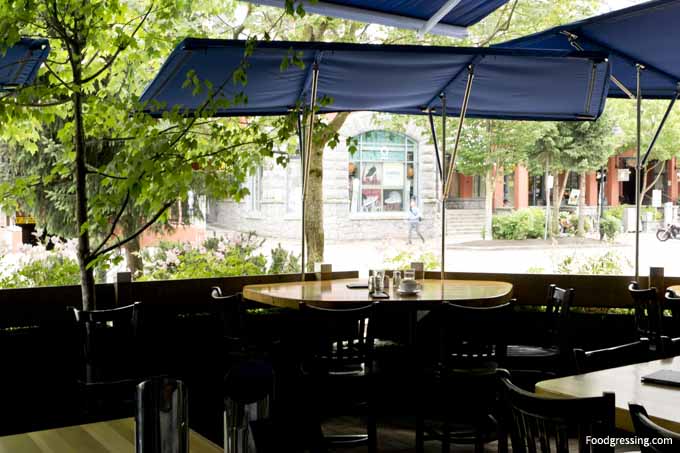 Service at Crepe Montagne (2015)
Our server was very friendly and attentive and she made our visit even more enjoyable.  We even chatted for a bit and talked about her hometown versus Whistler.
Overall Impression
Crepe Montagne is a cozy and quaint place for delicious and hearty crepes.  I enjoy the buckwheat taste and the fact that they are high in nutrition!  I am looking forward to my next visit and perhaps trying other things on their menu like raclettes, fondue or fancy flambees.
Website: http://crepemontagne.com/
Facebook: https://www.facebook.com/CrepeMontagne