Greece is a wonderous place of rich history, culture and adventure but they are also a strong agricultural nation producing some of the best fruit in the world.
In fact, Greece produces exquisite and high quality kiwis and cherries which are consumed around the globe.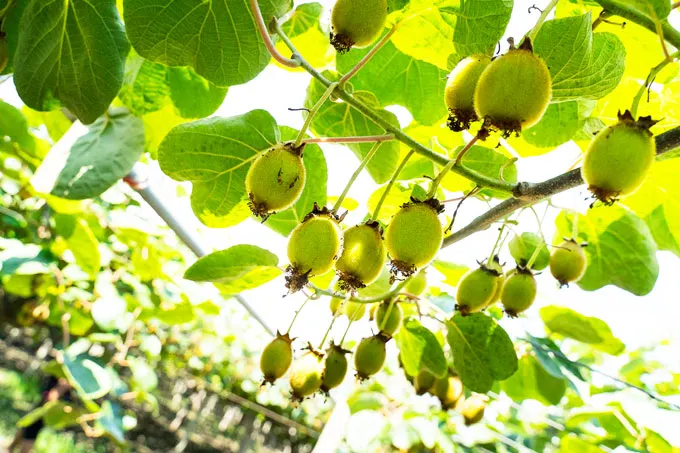 We had the pleasure of being hosted by The Charming Taste of Europe, a special campaign that introduces exquisite European products to US and Canadian markets, such as Italian and French wine and fresh fruit from Greece – all of which showcase Europe's allure, beauty, culture, history, art, and unique taste.
Here's a look at how Greek kiwis are grown, processed, sold and exported as well their nutritional benefits.
Where are Greek kiwis grown?
The kiwi is a fruit that originated in China and was introduced to Europe in the 19th century. It was first grown in Greece in the early 1980s.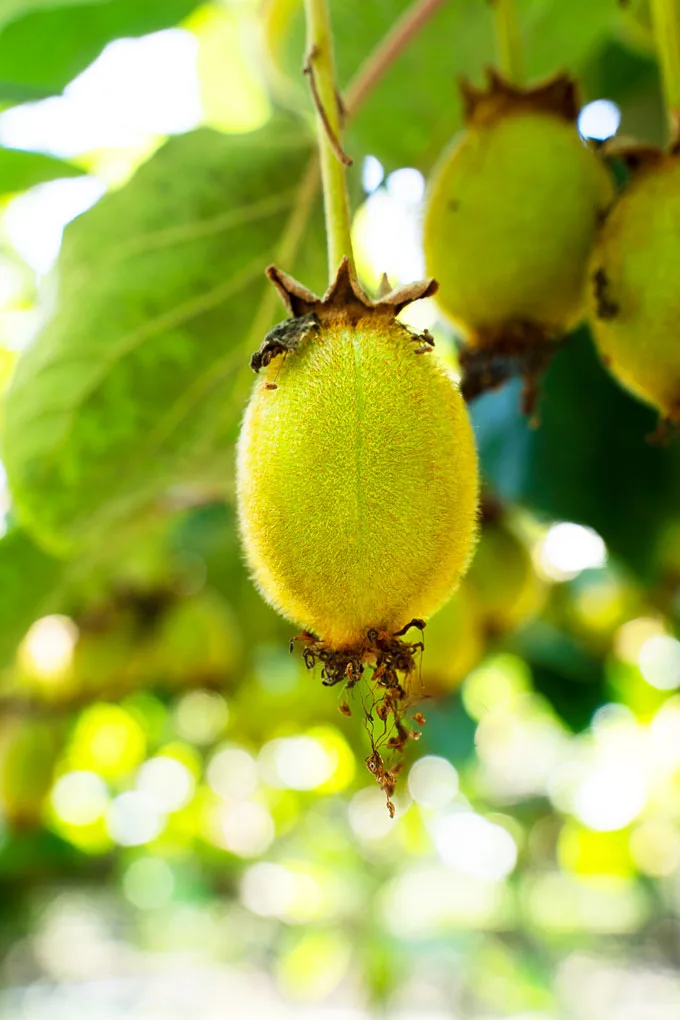 In the last two decades, kiwi production in Greece has grown exponentially such that Greece is now ranked fifth in the world. The kiwi has also become a national product for Greece.
Kavala, which is located on the coast of northern Greece, is a top kiwi producing region in the nation.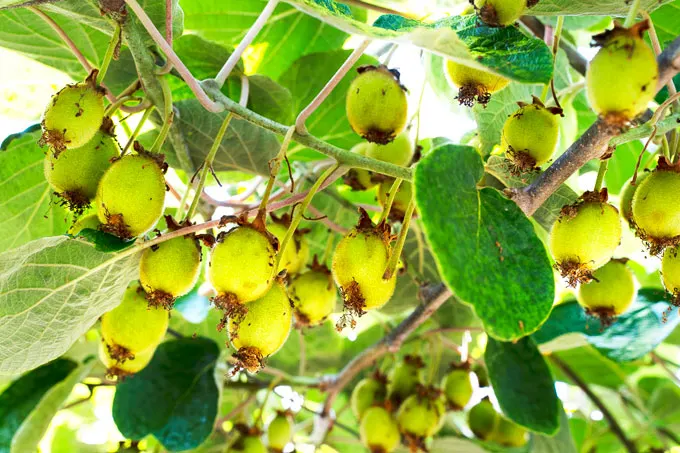 This area is an ideal place for agriculture with its Mediterranean climate of mild winters and dry, hot summers as well as fertile grounds made up of varied soil composition including hydrocarbons, peat and iron ore.
Kiwis are grown on woody vines and are harvested from mid-October to late November making them a quintessential wintertime fruit!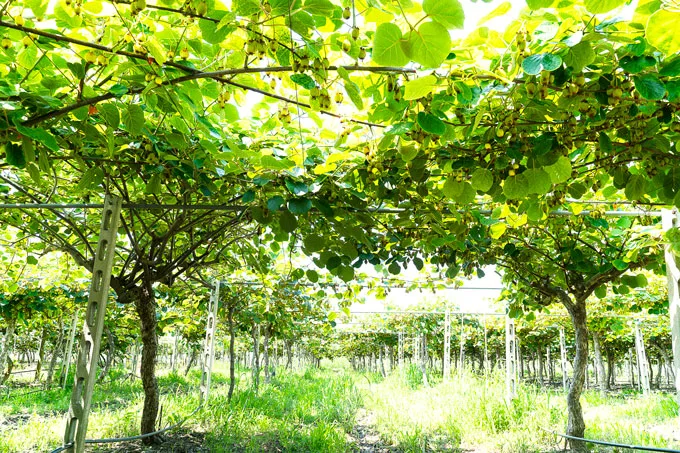 In terms of kiwi exports, Greece is ranked third in the world behind Italy and New Zealand.
You can find Greek kiwis in markets in France, Spain, the US, Canada and South Africa.
Kavala COOP
Founded in 1971, the Union of Agricultural Cooperatives of Kavala known as "Kavala COOP" has 500 agriculture members that include producers from the provinces of Kavala, Nestos and Thassos.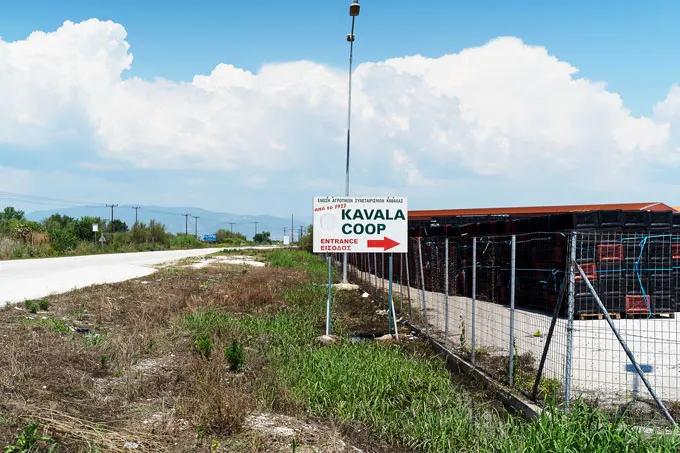 Kavala COOP collectively produces an astounding 10 million kilograms of kiwis each year.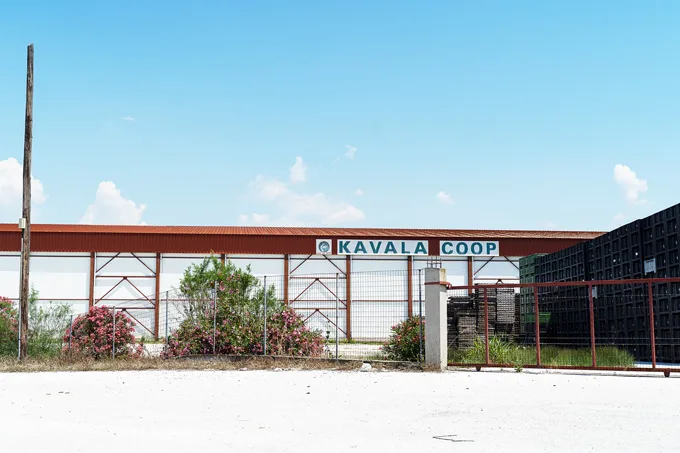 Kavala COOP has almost 200,000 kiwi trees with the majority around 10 years old. Honey bees are rented to support pollination.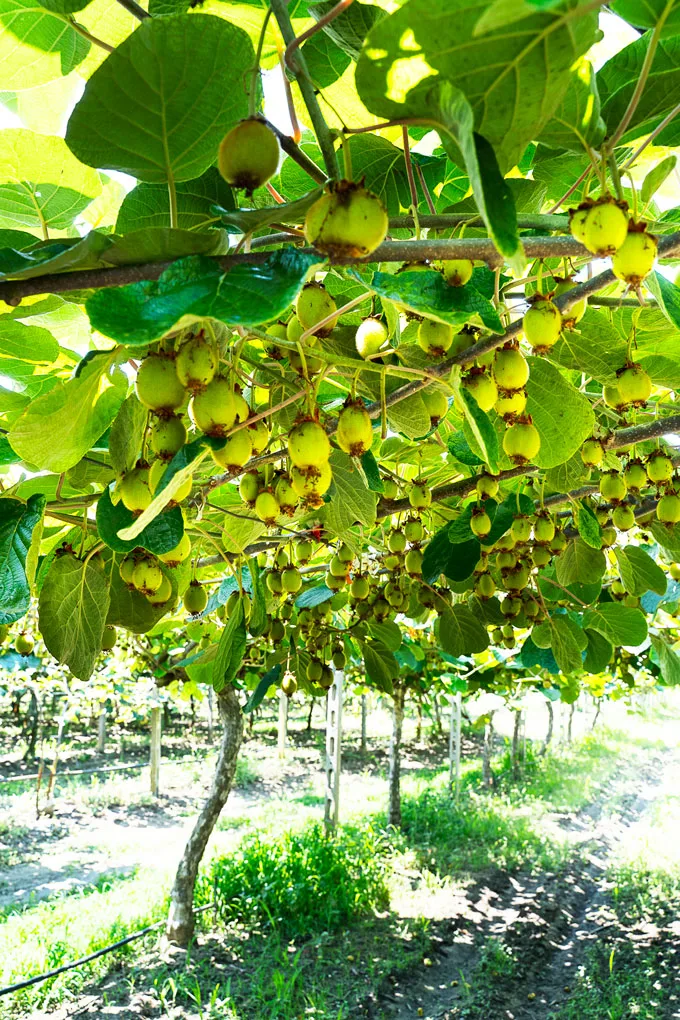 Kiwi trees remain in production until they reach about 30 years old, upon which they are replaced as their producing capabilities diminish.
Kiwis are ready to be harvested when their sugar content reaches 6.5%. They are harvested by hand.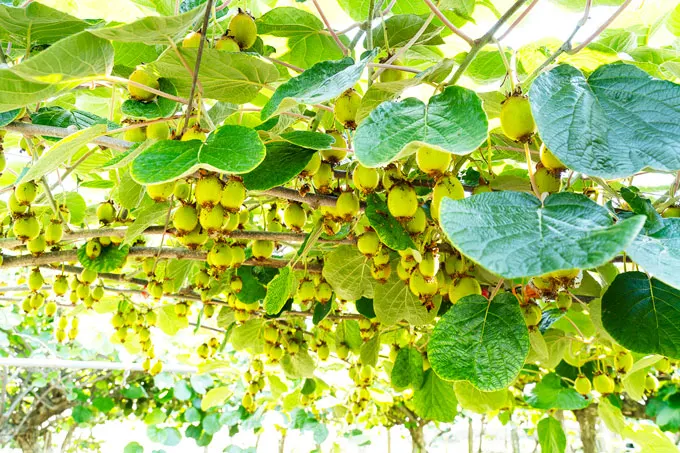 The harvested kiwis are then taken to the co-op facility to be sorted by size, shape and quality using automated machines.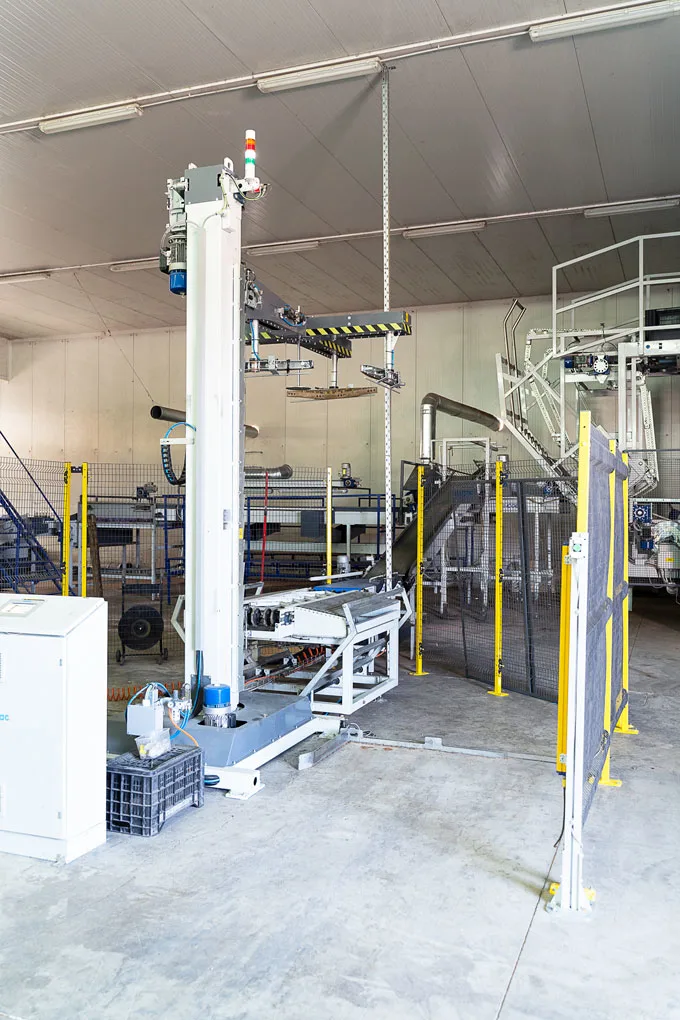 These machines can sort 20,000 tons of kiwis per hour!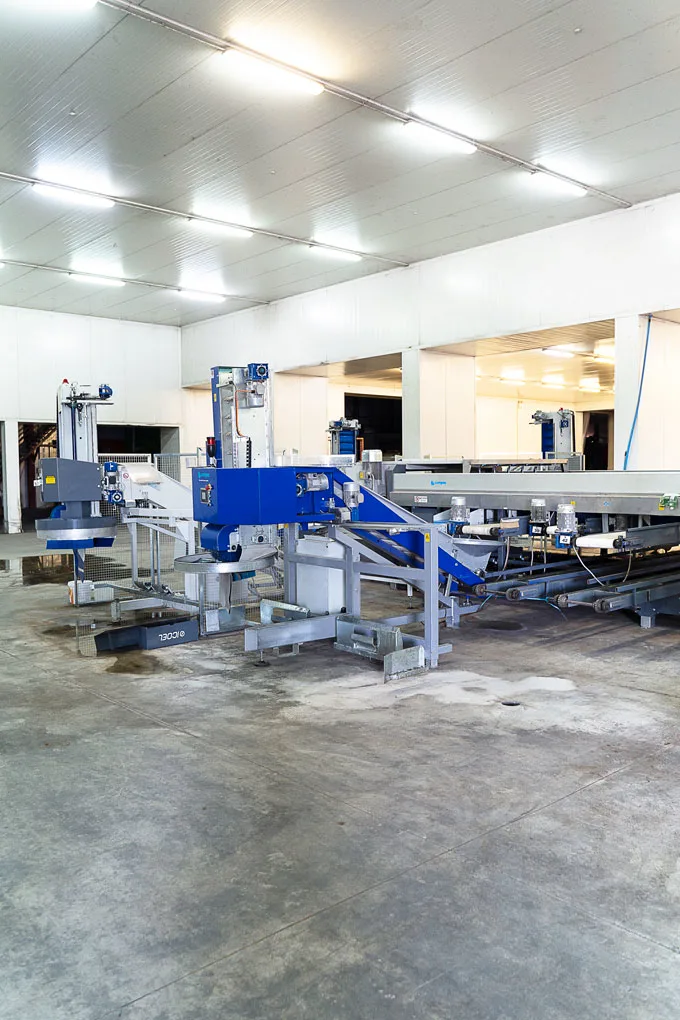 Following the sorting process, kiwis are labeled and packaged using more automated machinery.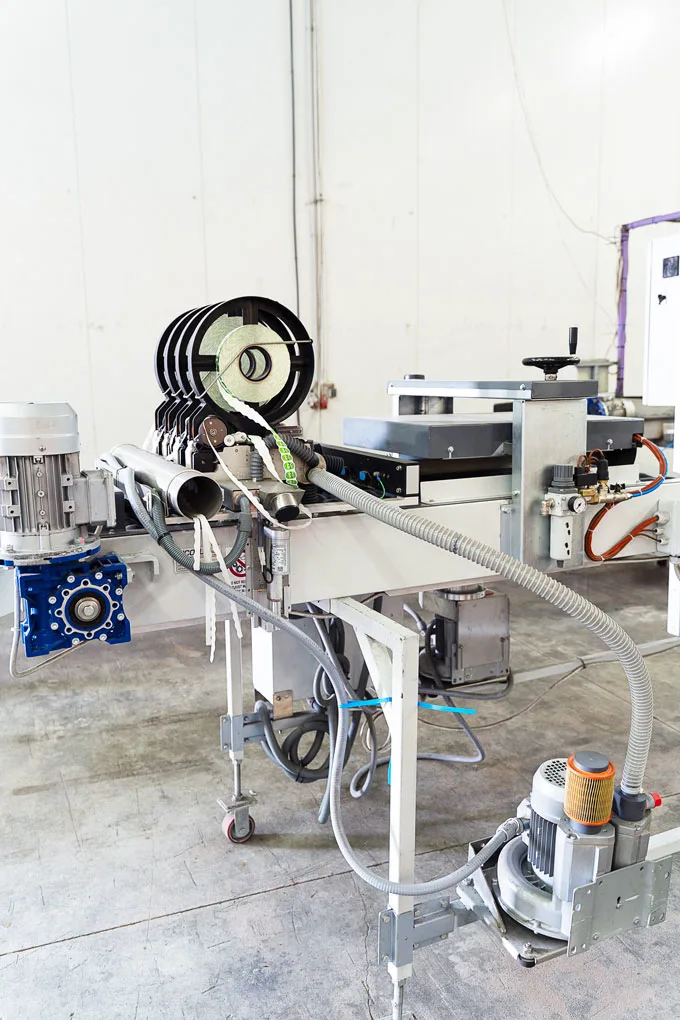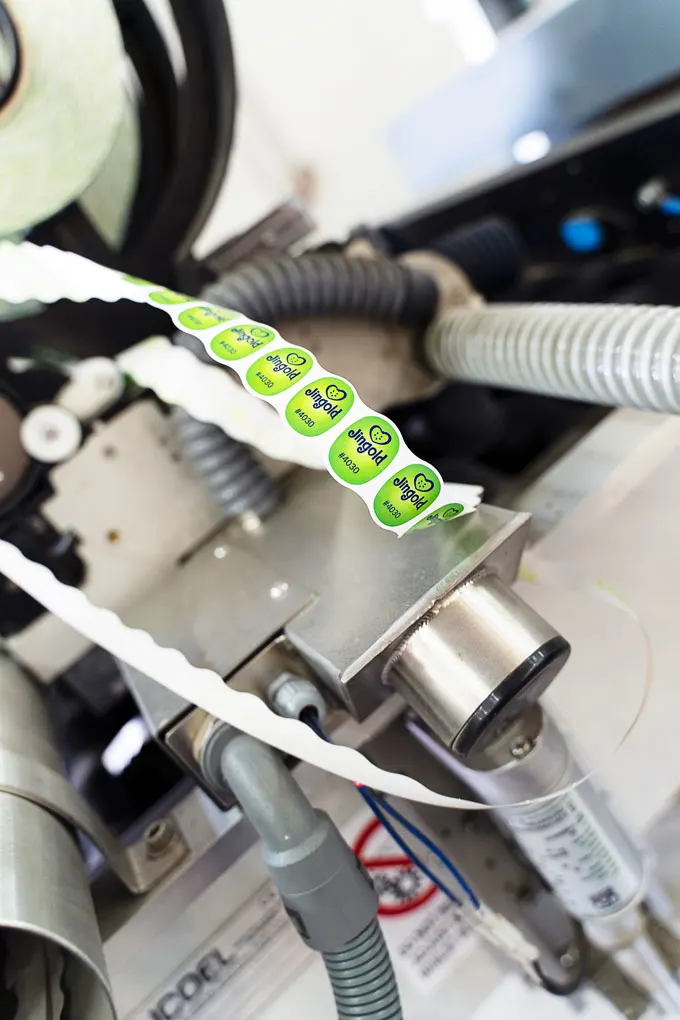 After packaging, the kiwis are placed in refrigerated and humidified storage to maintain freshness and moisture level. This ensures kiwis remain in good shape even months after being harvested.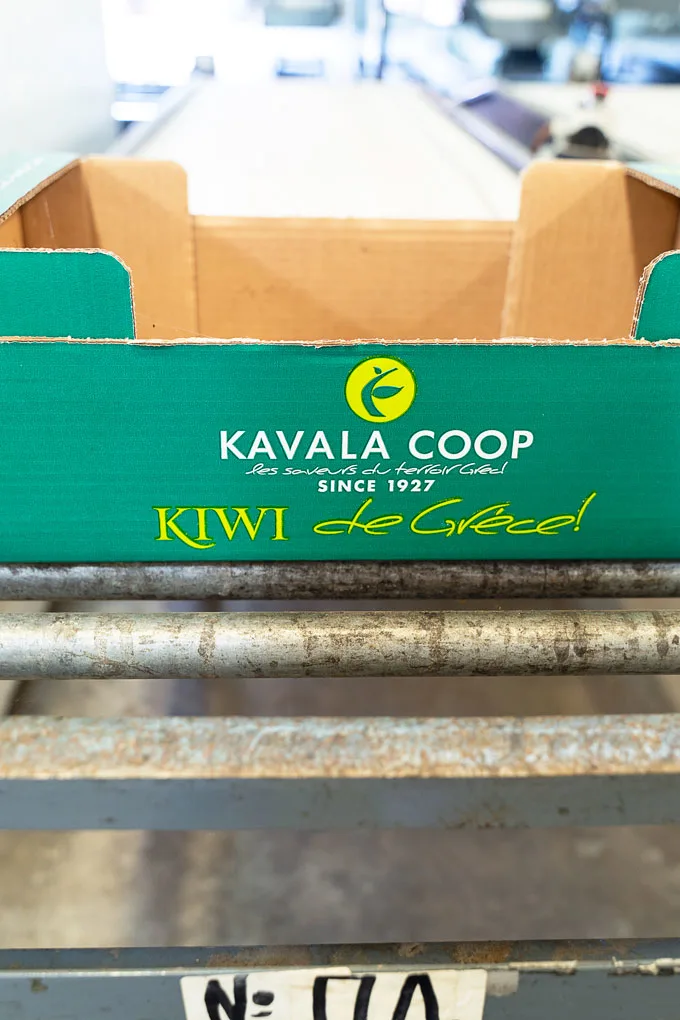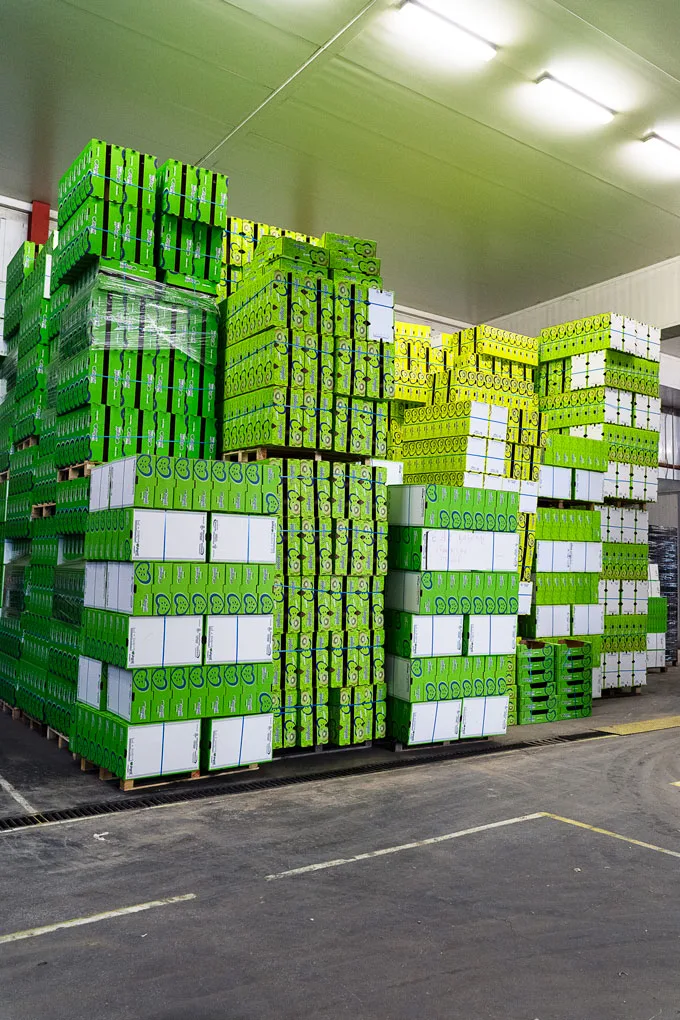 Kavala COOP implements certified quality assurance systems in the production, harvesting, packaging, storage and sale of their kiwi products.
The production and standardization of Greek kiwis adheres to internationally recognized quality standards and protocols as well as specifications designated by European legislation – which is known to be the strictest in terms of food safety.
Greek kiwis appearance & taste
Greek kiwis have a furry, greenish-brown skin and bright green flesh inside dotted with rows of tiny, black, edible seeds. The fruit has a soft textured inside flesh with sweet and tart flavours.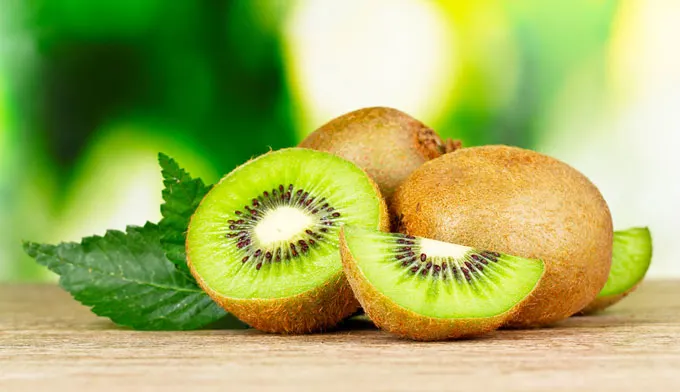 Nutrition & Health Benefits
Kiwis are high in nutritional properties including Vitamin C and E, making them a healthy fruit to consume.
In fact, two medium kiwis provide 230% of the daily requirement of vitamin C to support the immune system and fight stress and aging.
Kiwis also have a rare, fat-free form of vitamin E which is a potent antioxidant that helps lower cholesterol and boost immunity.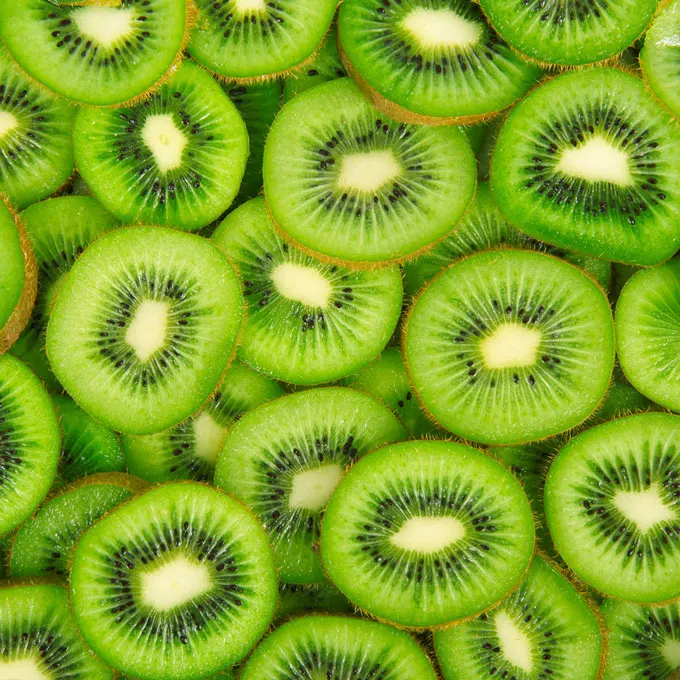 Kiwis can be a delicious snack at any time of day and they make an excellent addition to a wide range of sweet and savoury dishes, including tarts, mousses, and cakes, as well as yogurts, fruit salads, and smoothies.
Thank you to The Charming Taste of Europe for hosting us and for allowing us to share about wonder of Greek kiwis!