If you fancy a delicious croissant with the convenience of enjoying it at home, here are some bakeries in Metro Vancouver which offer them as unbaked, frozen varieties.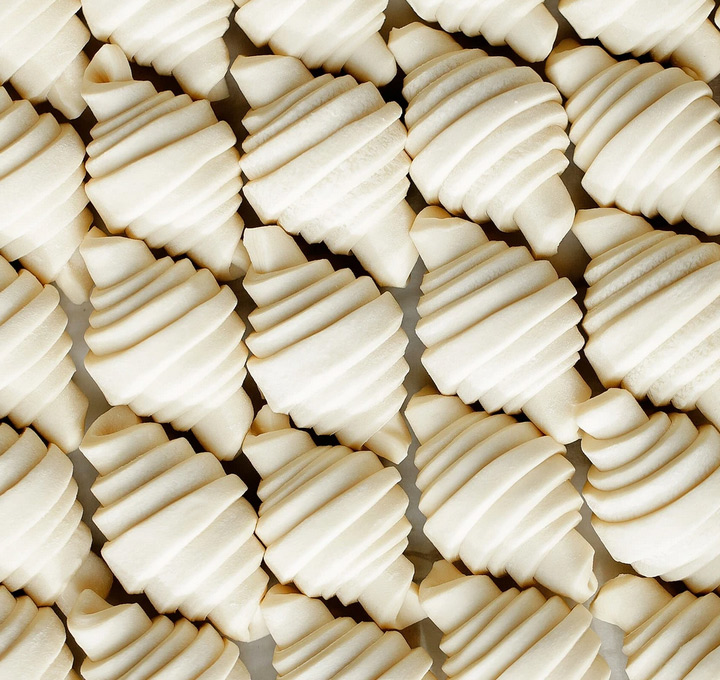 f you have any more suggestions, contact me at [email protected] or on social media @foodgressing.
This post is copyright secured by Digiprove with a verifiable date and time stamp.
Steve's Gourmet Foods (Vancouver)
Steve's Gourmet Foods offers unbaked frozen butter croissants, chocolate croissants, almond croissants and ham & cheese croissants. Minimum order is 10. Vegan options available.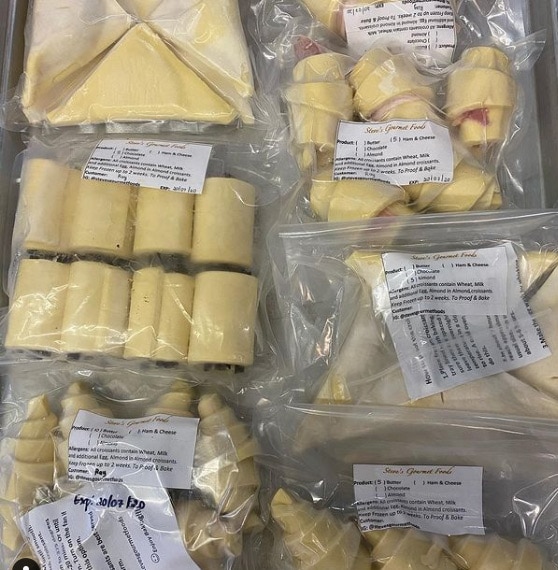 You can send a direct message to Steve through his Instagram and check his latest posts on the his offerings.
Steve's Gourmet Foods
1507 Powell St #150, Vancouver, BC
nstagram.com/stevesgourmetfoods
The Bench Bakehouse (Vancouver)
Bench Bakehouse offers the following bake-at-home goods.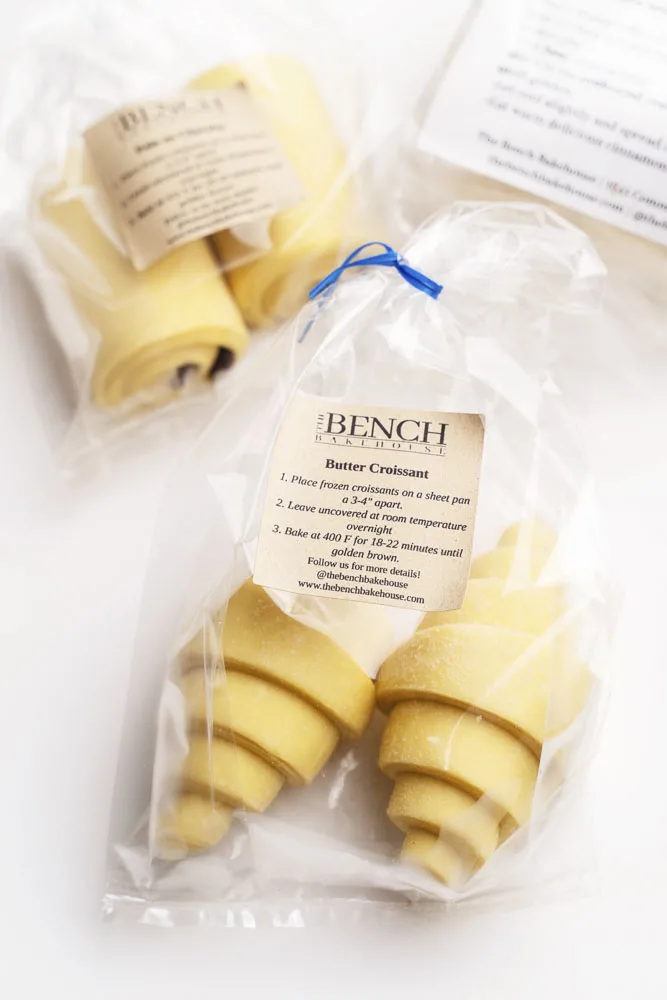 Croissants, $14 four-pack: Made from scratch with high-quality butter. Buy them frozen and serve them freshly baked.
Pains au chocolat, $15 four-pack: Filled with dark chocolate and ready to bake at home. These are a sweet expression of love when served warm from the oven.
Cinnamon Scrolls, $17 four-pack: Buttery croissant dough rolled with sugar and cinnamon. Let them cool for a few minutes and pile on the love by loading on the cream-cheese frosting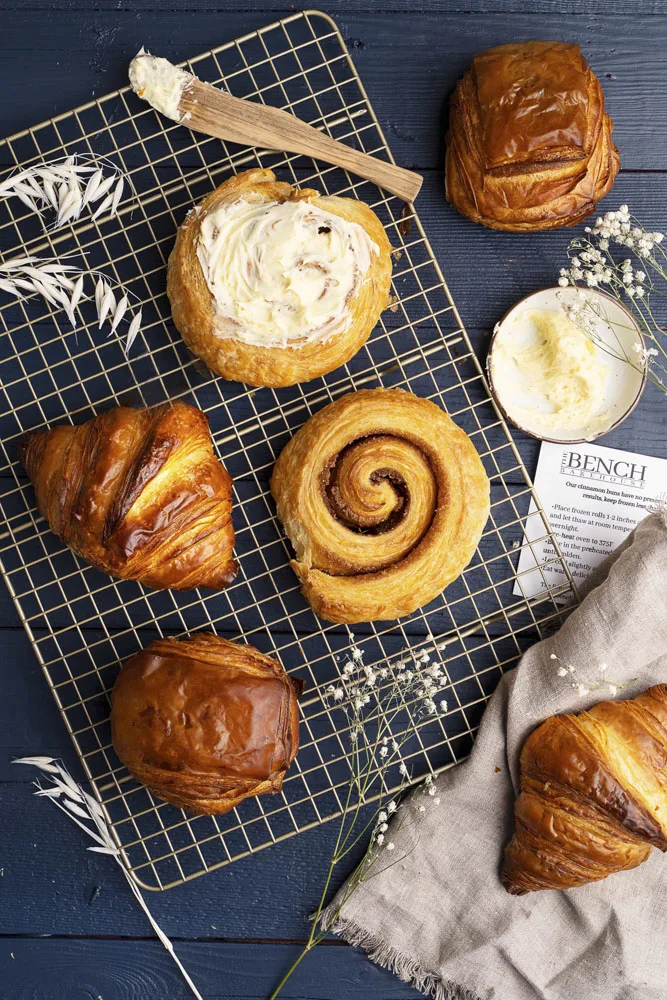 Bench Bakehouse
1641 Commercial Dr, Vancouver
www.thebenchbakehouse.com
Bel Cafe (Vancouver)
Bel Cafe offers unbaked, frozen classic croissants and pain au chocolat.
Bel Cafe
801 West Georgia Street at Howe | 1780 West 3rd Avenue at Burrard
www.belcafe.com
Seasons Bakery
Seasons Bakery has bake-at-home butter croissants and pain au chocolat.
Seasons Bakery
2879 Commercial Drive, Vancouver
www.bakerysate.com
Temper Pastry (West Vancouver)
Temper Pastry offers unbaked, frozen, classic butter, almond, chocolate almond, pain au chocolate and ham & cheese croissants frozen and ready for you to bake at home. Minimum order is 6.
Temper Pastry
2409 Marine Dr, West Vancouver, BC
temperpastry.com
Swiss Bakery (Vancouver)
Swiss Bakery offers unbaked, frozen regular, ham & cheese, cheese, chocolate, mini cream cheese, almond danish, mini cinnamon raison danish and hazelnut danish.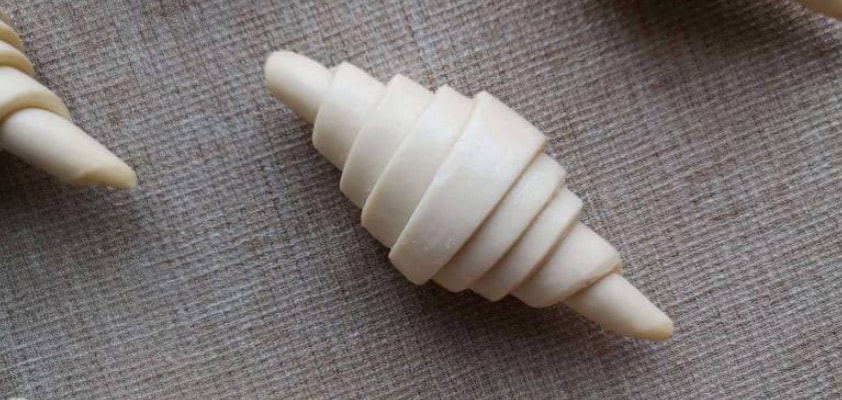 Swiss Bakery
143 E 3rd Ave, Vancouver, BC
swissbakery.ca
Blacksmith Bakery (Fort Langley)
Blacksmith Bakery in Fort Langley has a few Take & Bake options including Classic Butter Croissants; Pain au Chocolat; Ham and Swiss Croissants; and Bacon & Cheese Croissants.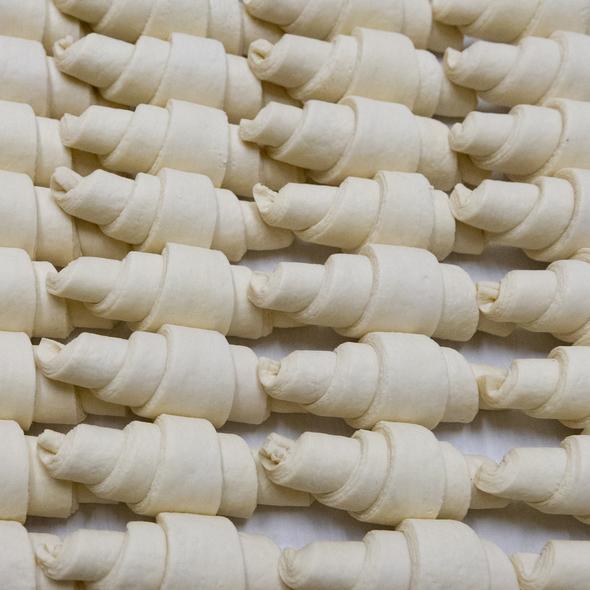 Blacksmith Bakery
9190 Church St, Langley City, BC
www.blacksmithbakery.ca
Chez Christophe (Burnaby, White Rock)
Chez Christophe offers unbaked, frozen, regular croissants or pain au chocolat (5 pieces).
Chez Christophe
4717 Hastings Street, Burnaby, BC
1558 Johnston Road, White Rock, BC
chez-christophe.ca
Cadeaux Bakery (Vancouver)
Cadeaux Bakery's croissants are available from them directly or via Legend's Haul.
Cadeaux Bakery
172 Powell St, Vancouver, BC
cadeauxbakery.com
La Baguette (Vancouver)
La Baguette sells all butter, unbaked frozen croissants by the dozen.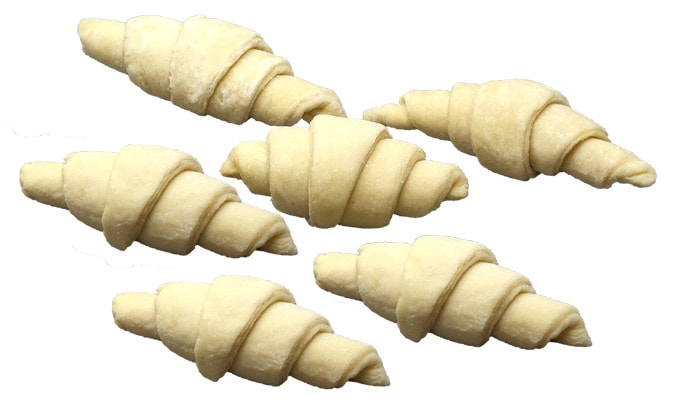 La Baguette
100-252 East 1st Avenue, Vancouver
labaguette.ca
The Workshop Vegetarian Cafe (North Vancouver)
The Workshop Vegetarian Cafe offers Frozen Organic Vegan Croissants (by Vancouver Croissant).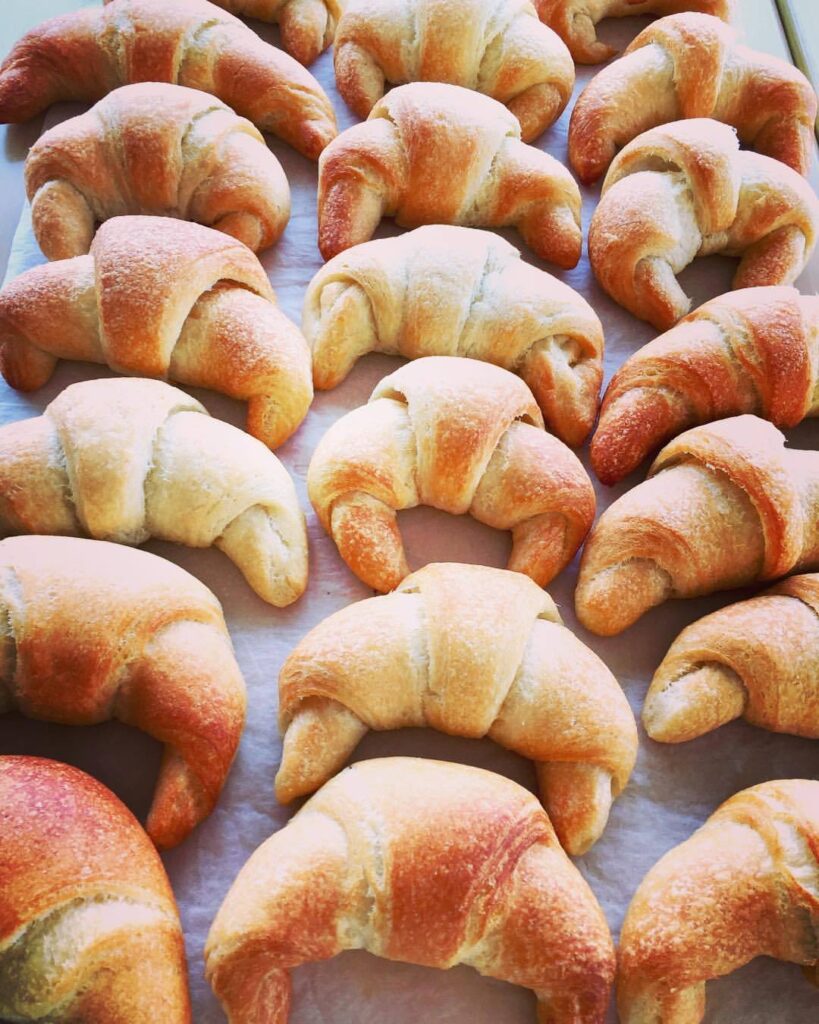 The Workshop Vegetarian Cafe
296 Pemberton Ave, North Vancouver, BC
shop.theworkshopvegetariancafe.com
Sweet'n'Sassy Patisserie (Vancouver)
Sweet'n'Sassy Patisserie offers unbaked, frozen vegan croissants, chocolatine, pain aux raisins (packs of 6).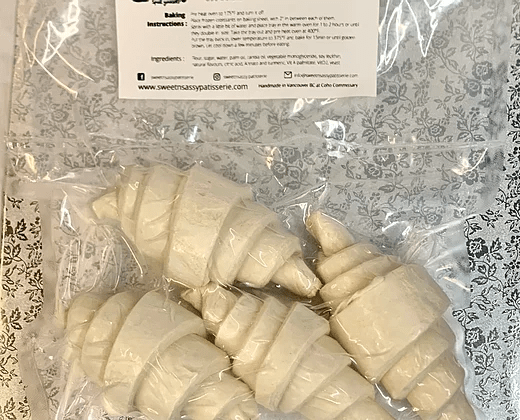 Sweet'n'Sassy Patisserie
#150 -1507 Powell Street, Vancouver
sweetnsassypatisserie.com