While Canada is celebrating its 150th anniversary this year, did you know that Ford has enjoyed 113 years in Canada?  In fact, Ford is Canada's longest established automaker.  It all began in 1904 when eight men began to build the first Ford automobile in Canada, the Model C.   The two-cylinder,  10-horsepower Ford Model C had a cost of $1,100.  Ford was here when there were no highways, through wars and recessions, and they continue to help people go even further now with the F-150, Ford Escape and Ford Explorer.  Last week, I went on an adventure with the 2017 Ford Focus Ti to celebrate Canada by exploring one of Vancouver's quirkiest landmarks – The East Van Sign.  And between that I ventured to some notable East Van restaurants.  It's all about going further with Ford, food and fun.  Read on to find out more.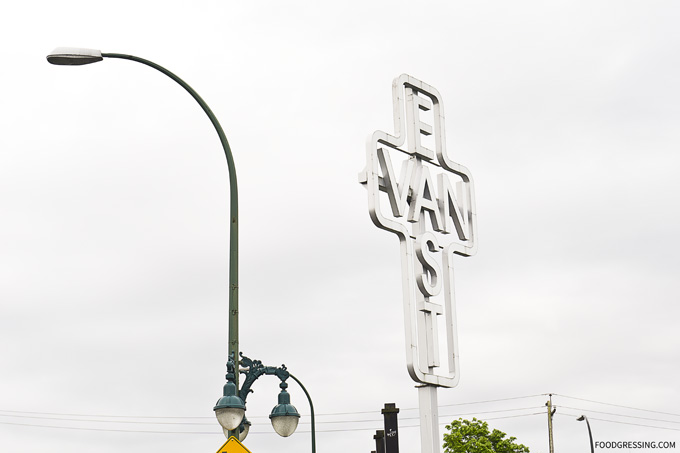 East Van Sign
Commissioned in 2009 by the City of Vancouver as part of the Olympic and Paralympic Public Art Program, the East Van Sign is a monument of East Vancouver.  The sign was created by East Vancouver-born and raised artist Ken Lum and gave him the opportunity pay tribute to his roots.  Located at the intersection of Clark Drive and East Sixth Avenue, the sign is seventeen-and-a-half metres and features a Latin cross formed by the intersection of two illuminated words: a vertical "EAST" and a horizontal "VAN."  It is made out of steel and light-emitted diodes that automatically turn on at dusk and off at down.  During the daytime, the sign is difficult to see with its silver-coloured frame against the sky.  However, it is at night when the sign is illuminated that it becomes impossible to ignore.  The East Van Sign has been described as, "a noctural talisman intended to protect those living on the east side of the city."  With it facing the downtown peninsula, the sign challenges the "symbolic power" associated with the Downtown and West Wide of Vancouver.  Below are a few photos of my visit to the East Van Sign in the day and at night.   For more, see this.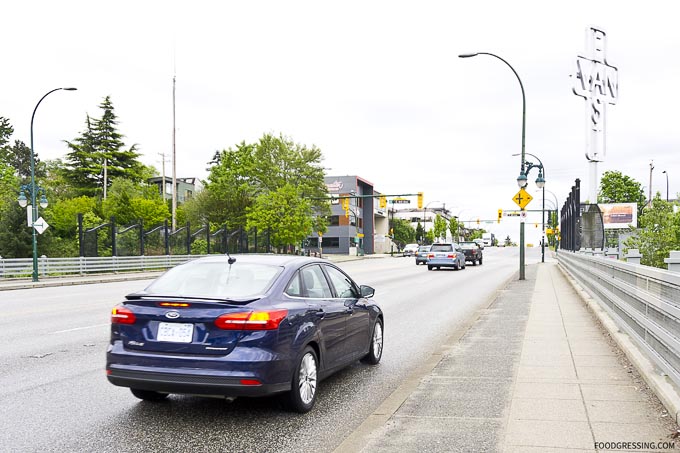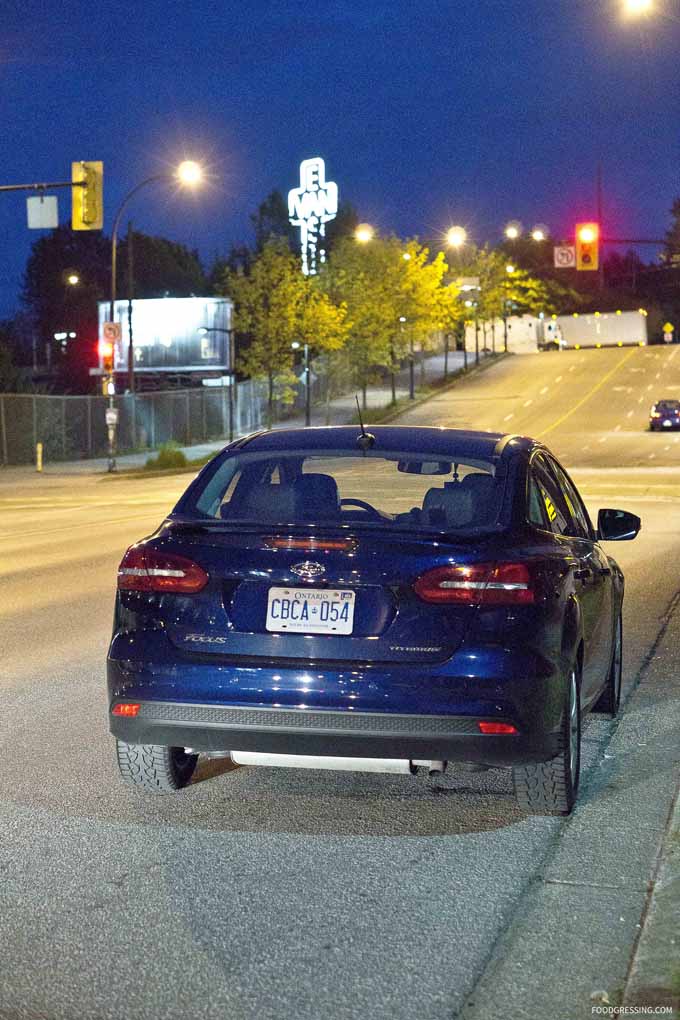 La Mezcalaria
One of the foodie spots I visited was La Mezcalaria on Commercial Drive where the Queso Fundido is a cheese lover's dream come true. It's a molten cheese fondue served in a volcanic stone bowl.
There I also indulged in a few of their brunch items including the Ocean Wise Salmon con Tequila Benny and Huevos Divorciados.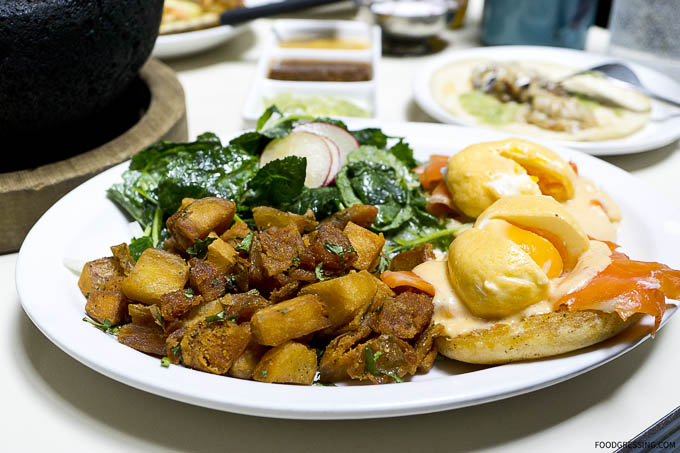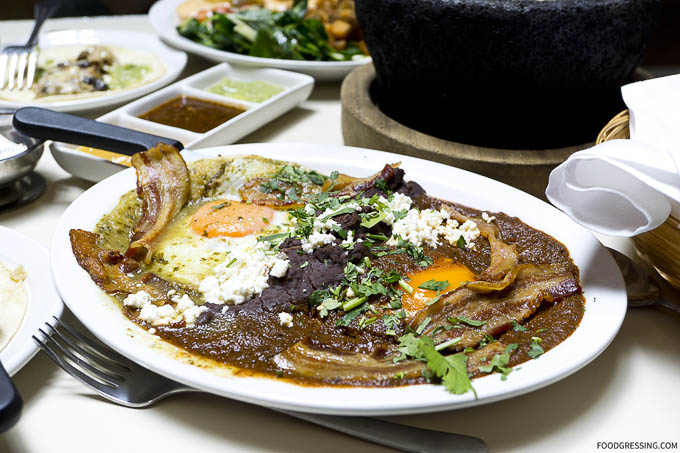 South Main Art Gallery
As for a cultural experience, I visited the South Main Gallery.  The gallery showcases a variety of contemporary art featuring works by emerging, mid-career and established Canadian and international artists. I was particularly impressed with the works of Dina Goldstein who is a photographer and Pop Surrealist with a background in editorial and documentary photography.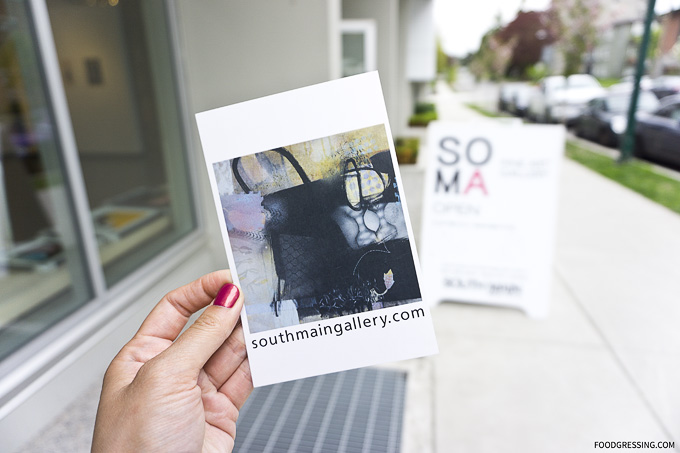 Torafuku
And for a dinner stop, I visited Chinatown's Torafuku.  Torafuku was named last year as one of the top new restaurants by Air Canada enRoute magazine.  Their tapas-style dishes are exploding with flavours and beautifully presented.  Torafuku is also a Mealshare partner so when you buy the "Hooked on Crack" salad like I did in the video you can help give a meal to a youth in need.  Not to be missed are their cocktails and General Tao's Fried Chicken Wings.
As for the vehicle , I really enjoyed the quiet and smooth ride in the 2017 Focus Ti.  The upright and higher seating position provides excellent visibility.  Other notable features were the Active Park Assist to make parallel parking easier.  The titanium also includes keyless entry (smart key) as well as pushbutton and remote start.  I also enjoyed the bluetooth streaming with the in-car audio.
To see more adventures, follow the hashtag to #GoFurther150 to see how others are going further with Ford.