One of the most important electronic accessories in my life is a good pair of headphones.  Recently, Sudio got in touch and asked me to review their new top-of-the-line, wireless on-ear headphones – the Sudio Regent.  As someone who uses on-ear headphones every day, I was certainly excited for the opportunity to try out the Regent.  To provide some context, my current pair of on-headphones is one that I have been using for over 8 years: the Monster Diamond Tears which is plug-in only.  And these headphones are used everyday when I am on my desktop working or watching Youtube or Netflix.  I was eager to see how Sudio's Regent wireless bluetooth headphones compared especially with some technological advances since my old pair.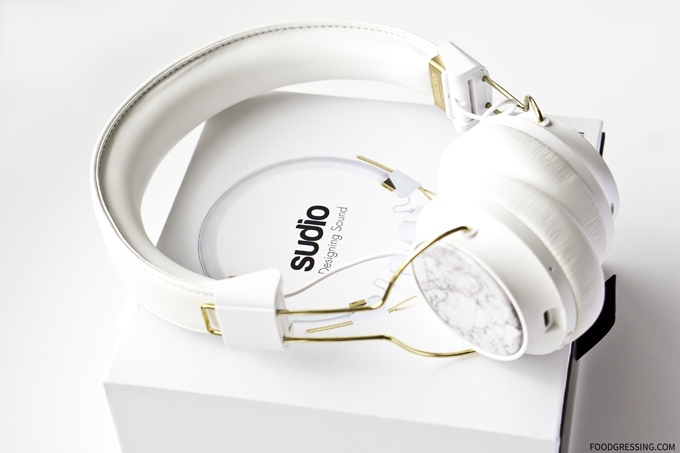 Disclosure:  I was provided a complimentary pair of Sudio Regent.  All opinions are my own.
Light Weight, Bluetooth, Excellent Sound Quality
The first thing I found with the Sudio Regent was how light weight it was.  Coming in at 177 grams, the Regent feels so light you almost forget that you are wearing it.  For comparison, my old Monster headphones weighs 233 grams.  I love the overall comfort provided by the Regent especially with the soft ear cushions.  Furthermore, the Regent has a foldable design at the hinges which makes it compact and ideal for travel.  Although it has a light weight design, there is no compromise to sound quality and clarity.  Sudio describes the Regent as offering an "impeccable balance of instrumental tones and noise clarity" where "the musical elements seamlessly knit together to create an unmatched listening experience."  I am in agreement with that statement.  My old pair of headphones cost more than the Regent and was heavier and the sound quality isn't as good.  The Regent also has a built-in microphone and 3 button remote for stop/play and volume up/down.
Other appealing features of the Regent includes Bluetooth 4.1 technology within a 10 meter range; I had no issue connecting it to my iPhone.  It boasts 24+ hours of continuous play.  A quick charge takes only 10 minutes and 2 hours are needed for a full charge.  Ideally, I should have measured the time of my usage versus the need to charge it.  But for what it's worth, I can say is that I have used it for several hours and still haven't had the need to charge it.  Pretty good, I'd say.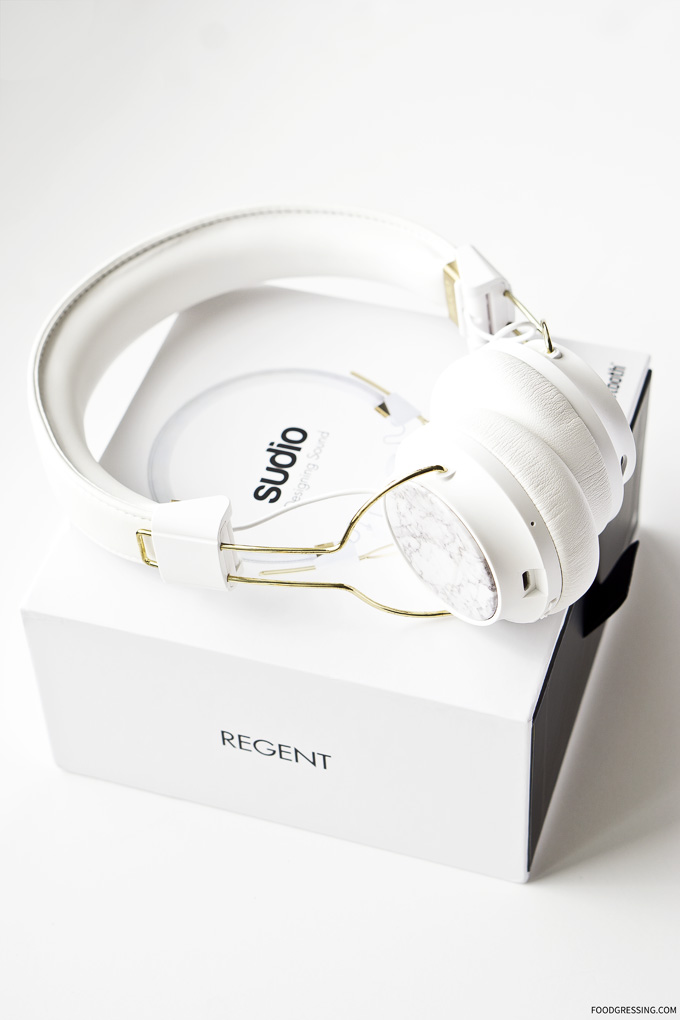 Interchangeable Caps
The Regent comes in Black or White and offers the ability to customize the look of the headphones with interchangeable caps.  The caps come in 4 different designs and Sudio was gracious to send me two caps to try: White Marble and Selva Azurro.  These caps simply use a twist mechanism to install onto the headphones.  It was really easy to do so and I had no issues.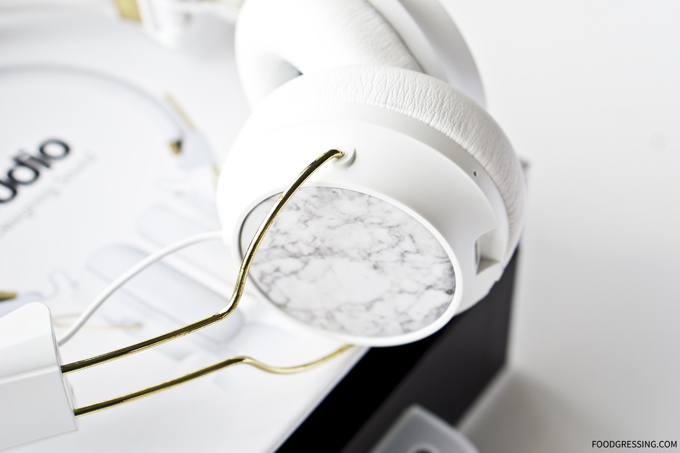 Loving the "blue jungle" aka Selva Azurro cap on the Regent!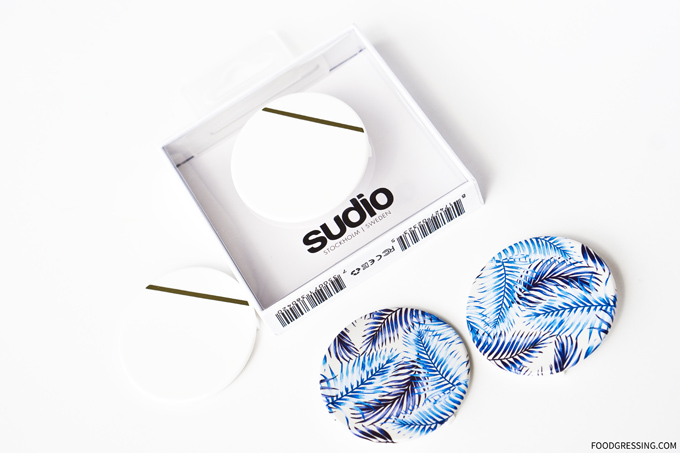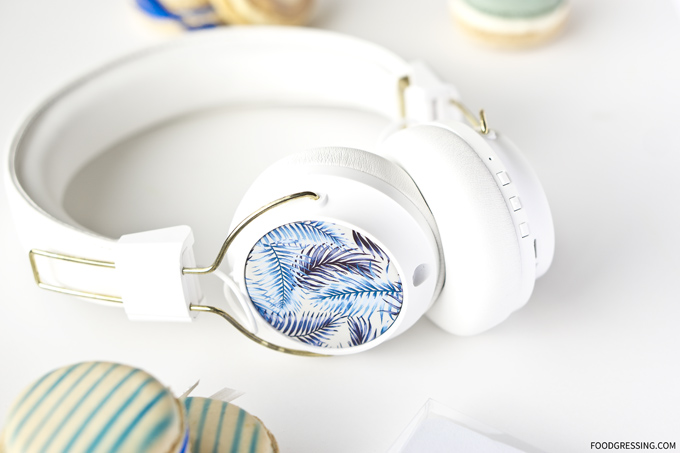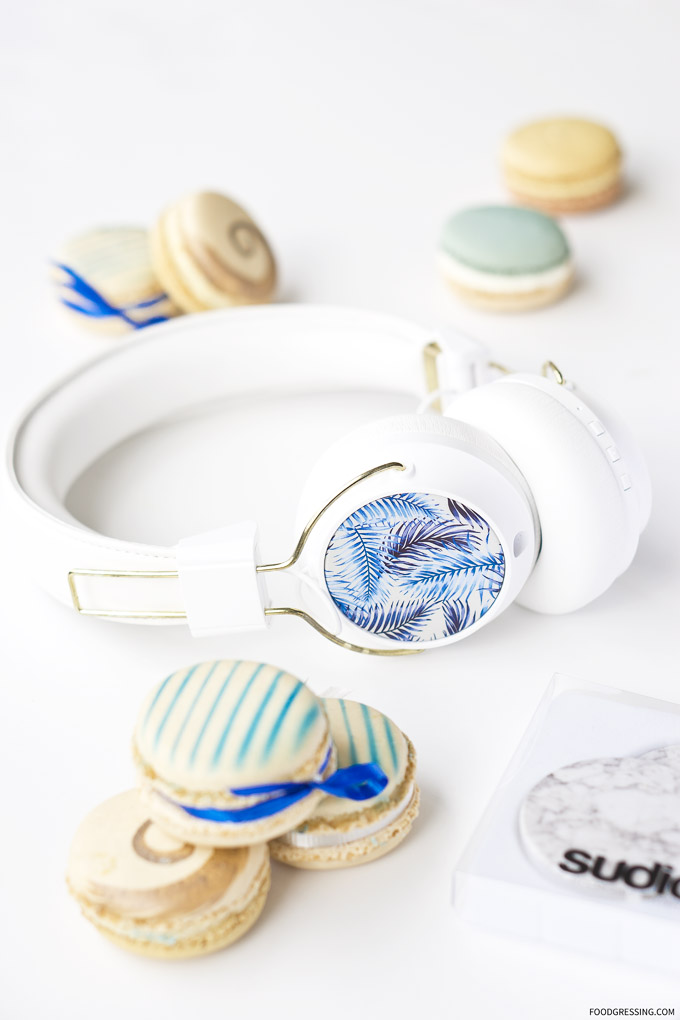 PRICING
The Sudio Regent retails online for $219 CAD and the interchangeable caps are $20 CAD.  Sudio earphones can be purchased online at http://www.sudiosweden.com/ca/ and shipping is FREE to Canada.  Sudio Sweden always offers tax-free purchases and fast and free worldwide delivery .
As readers of Foodgressing.com, you can simply input the "foodgressing15" promo code at checkout to get a 15% discount off the products from Sudio.
OVERALL IMPRESSION
I have to say that the Sudio Regent wireless bluetooth earphones have nicely integrated into my life.  I'm loving the elegant design, light weight, excellent audio quality and quick charging capabilities.  I would recommend these earphones for your personal enjoyment.  Rating: 4.5/5
Follow Sudio on Instagram @sudiosweden and the hashtags #sudiosweden #sudiomoments.