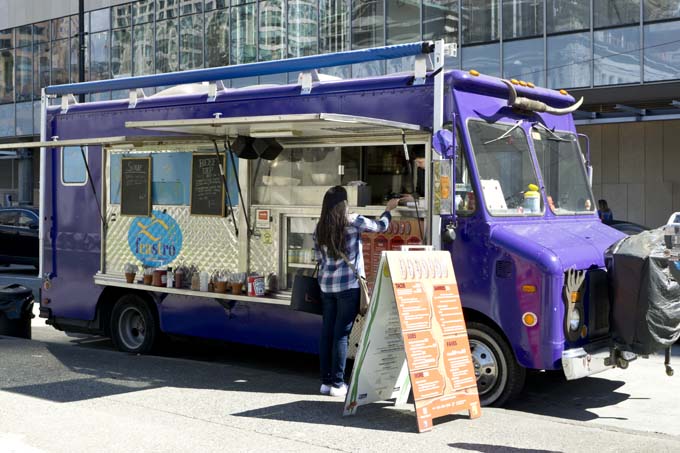 On a sunny day in Vancouver, it is nice opportunity to eat outside. Food trucks are the way to go on those days. Feastro has been around for a while since the food truck scene in Vancouver started. Their menu consists of tacos, sammies, friends, and fish and chips. I use the Street Food Vancouver app to find their location. It is usually parked on Howe between West Georgia and Robson Street.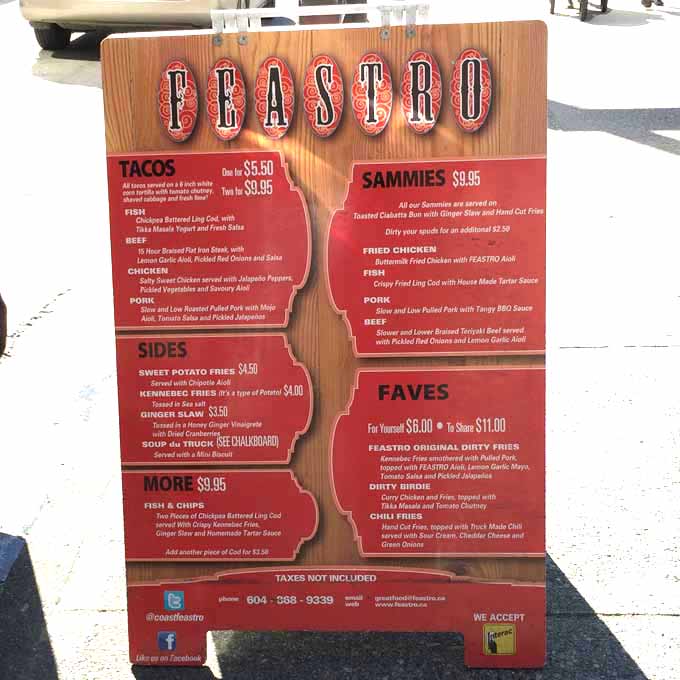 Feastro Tacos
One one occasion, I tried two tacos for $9.95. It was a better deal than a single taco for $5.50. All tacos are served on a 6 inch white corn tortilla with tomato chutney, shaved cabbage and fresh lime.
In general, I found the tacos a bit disappointing. I tried the ling cod taco with tikka masala yogurt and tomato salsa. I did not find that the tikka masala taste came through, and that the tomato salsa was more overpowering. I also felt like the taco was a bit dry and missing some sauce to make it more moist. The batter on the fish was a bit too thick for my liking but it was crunchy.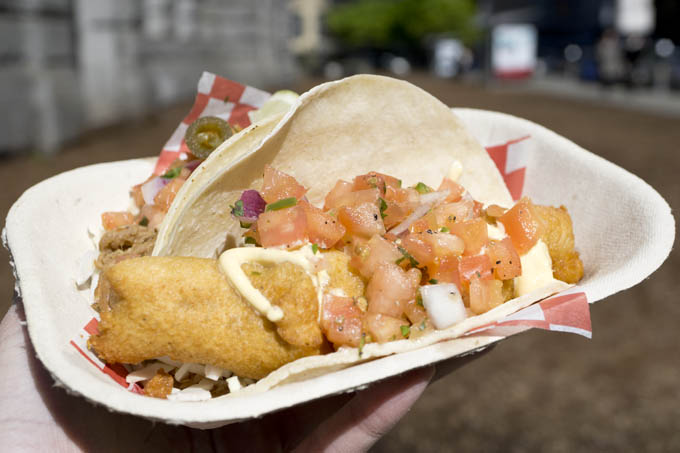 I also had the pulled pork taco with mojo aioli, tomato salsa, and picked jalapeños. I felt like the taco again needed more sauce for the flavour and juiciness. The tacos were small for the price, but fair for food truck pricing.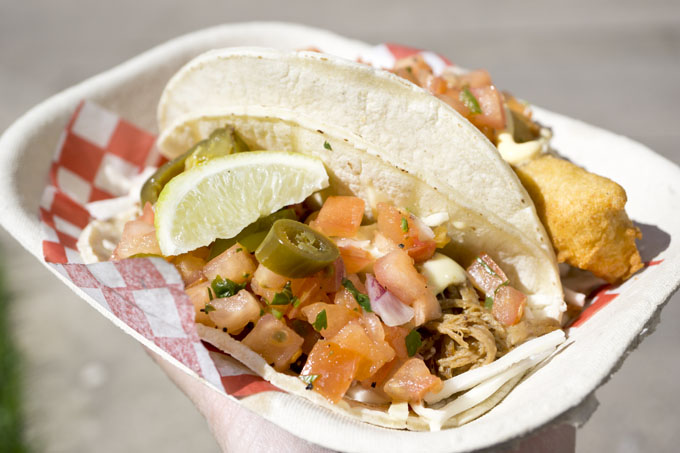 Dirty Fries
On another visit, I tried the signature Feastro original dirty fries. It had Kennebec fries smothered with pulled pork, topped with Feastro aioli, lemon garlic aioli, salsa and picked jalapeños. The fries were good, and had a bit of spiciness to it from the picked jalapeños.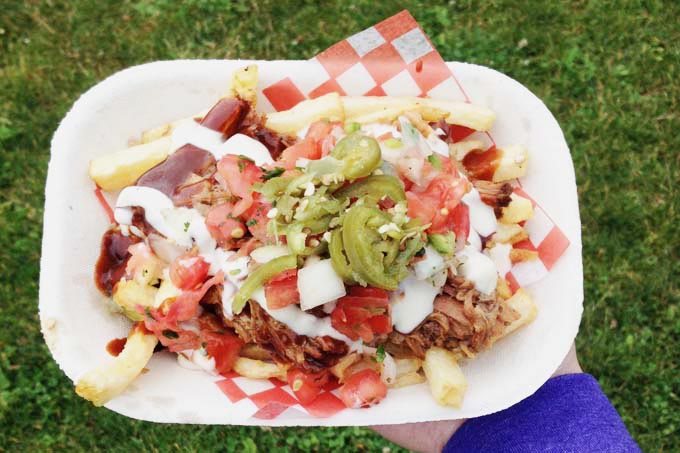 Overall Impresion
The food I tried at Feastro did not excite me unfortunately. There are many food truck options in Downtown Vancouver, and Feastro would not be one of top my choices.
Website: www.feastro.ca/