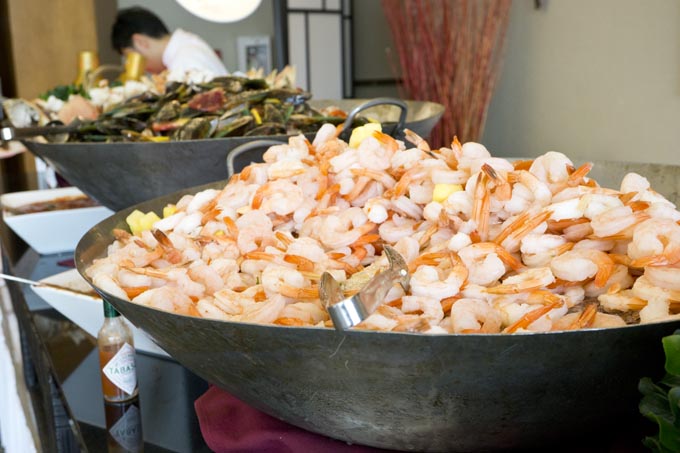 For Easter Brunch this year, we decided to go to Reflect Social Dining + Lounge again. Reflect is located inside the Hilton Metrotown at Crystal Mall. The brunch was not held inside the restaurant this year, but rather in the Crystal Ballroom to accommodate a larger number of people. We had a positive experience last Easter from dining at Reflect and we were looking forward to another good one.
The price per adult was $32.95, which is less expensive than the Easter buffets in Downtown Vancouver. There were two seatings: 10:30 am and 1 pm. I made the reservation via Opentable for the later seating and they called me a few days before to confirm the reservation. Parking is available within Crystal Mall parking lot and there is no charge.
Reflect Social Easter Brunch Menu
Their Easter Brunch menu had mimosas, made-to-order eggs Benedict, roast beef, seafood and desserts (of course!). Here is a screenshot of their Easter Brunch menu.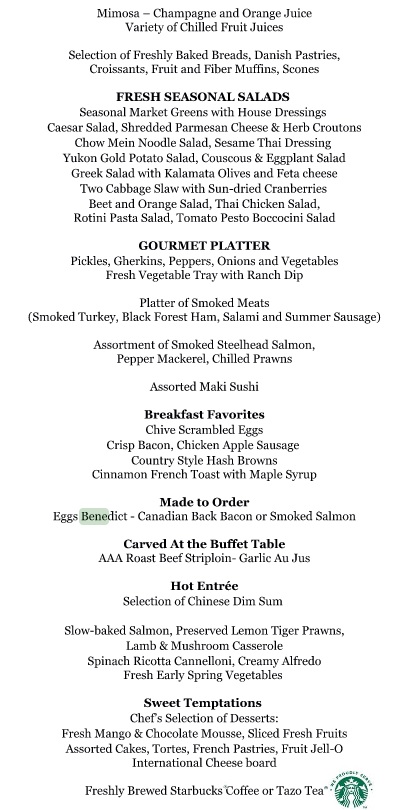 The Food
Some highlights of the brunch included the delicious made-to-order eggs benedict with smoked salmon.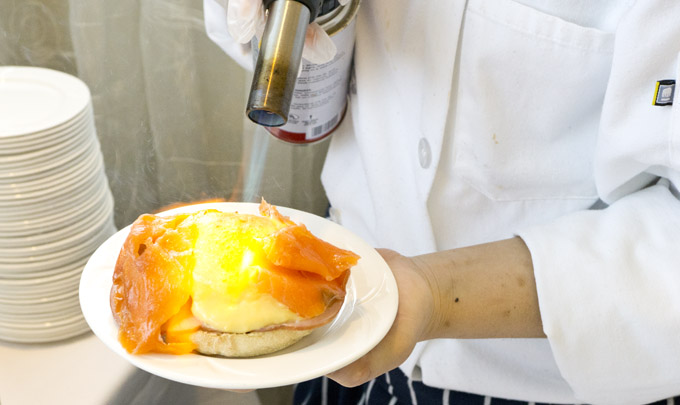 For the waffle-lover, there was no shortage of waffles.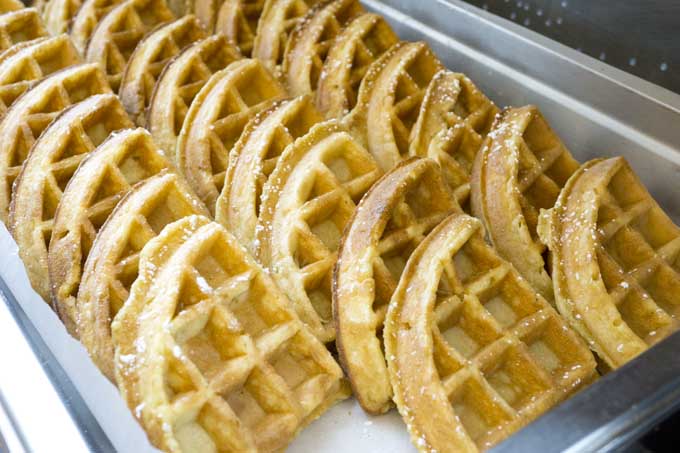 Oyster, crab-legs, mussels and prawns were part of the seafood bar.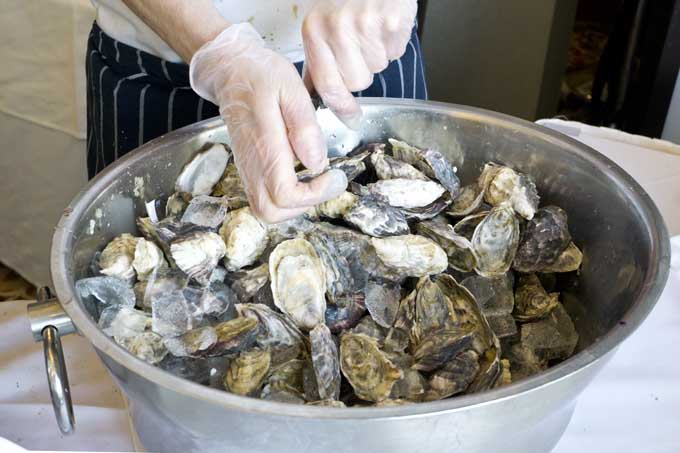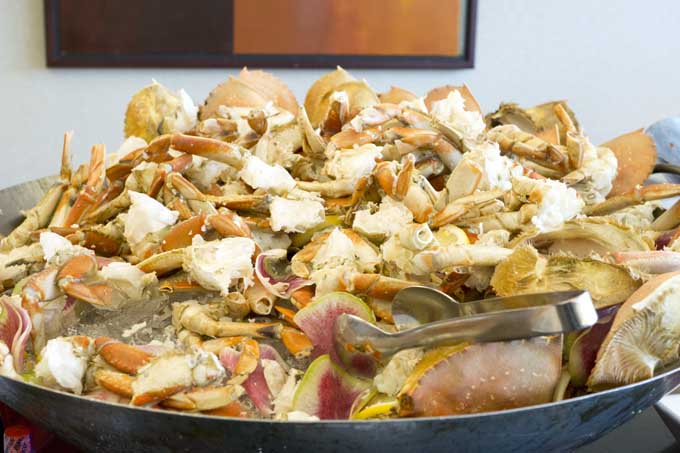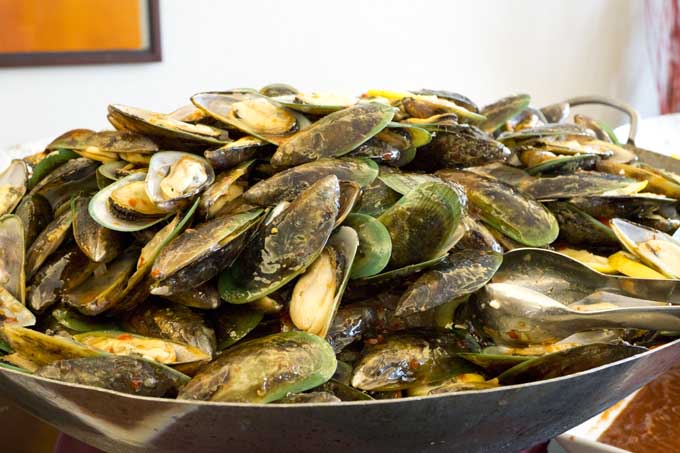 The sushi station had assorted rolls. The sushi was not the best compared to a really good sushi restaurants in Vancouver, but still okay.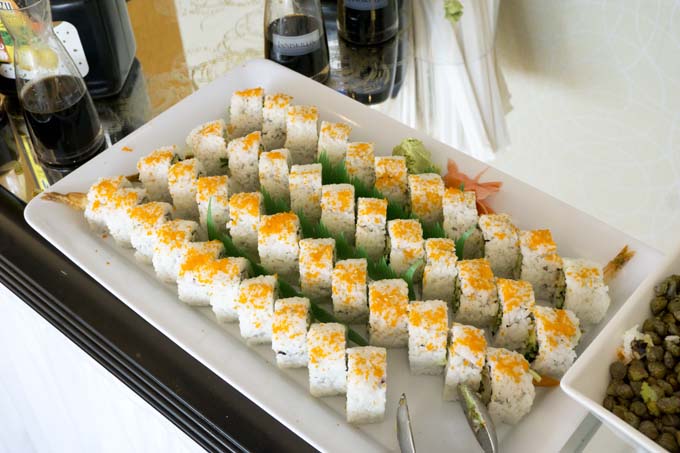 If you fancied some dim sum, there were har gow and shu mai.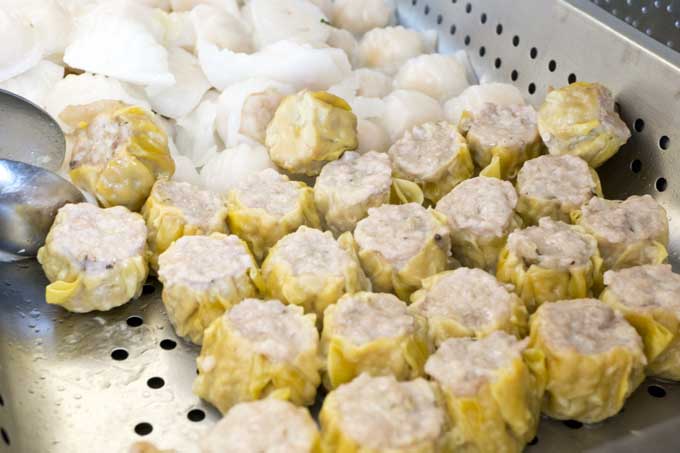 A pretty good selection of seasonal salads.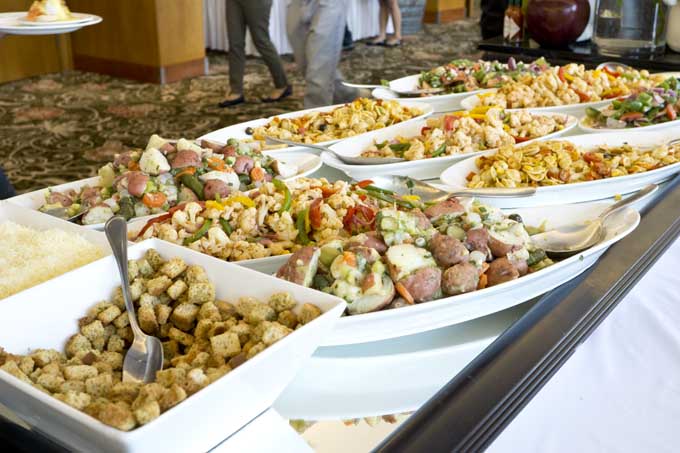 People enjoyed the fondue fountain with fresh fruit.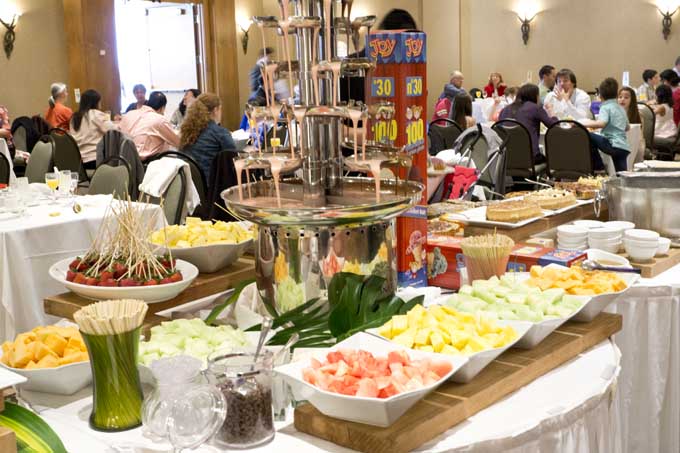 The dessert table was well-stocked with assorted cakes, tortes, fresh pastries and gelato.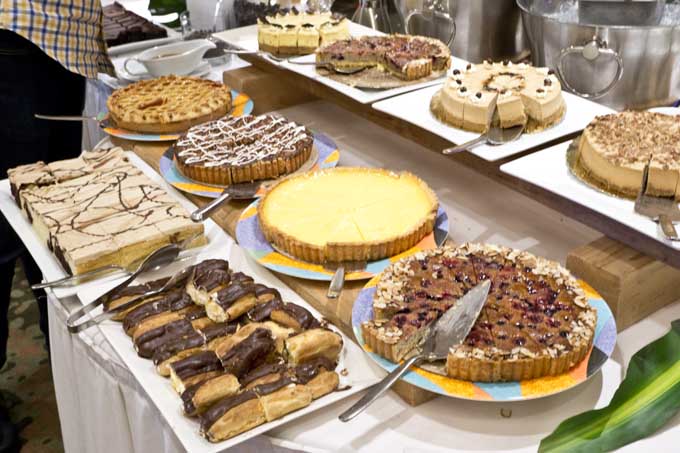 The Setting
The Easter brunch was very family-friendly. They even had an entertainer make animal balloons and had a colouring contest. A DJ was on-site to provide entertainment music. My only disappointment was that the brunch was not at the restaurant. The Crystal Ballroom was a typical ballroom which was dark and had no natural lighting. There were a variety of tables set up including banquet, long and small tables. The restaurant has a far more beautiful, comfortable and modern interior, but logistically it would not be able to accommodate the demand for Easter brunch.
Over time, piles of dirty dishes accumulated on tables from people who had left. I guess the staff either could not keep up with cleaning up quickly or they were waiting to do the cleaning when everyone had left. Either way, it seemed a bit off putting to look at unfortunately since I stayed closer to the end of the dining time.
The quality and selection of food was decent in general and in line with what you would expect from a good hotel buffet for $33 per person. The servers were also attentive and the staff attending the food areas were friendly. We had a positive experience overall and I would recommend the buffet if you would like a nice hotel brunch in the Metrotown area.
Website: http://www3.hilton.com/en/hotels/british-columbia/hilton-vancouver-metrotown-YVRVMHF/dining/index.html