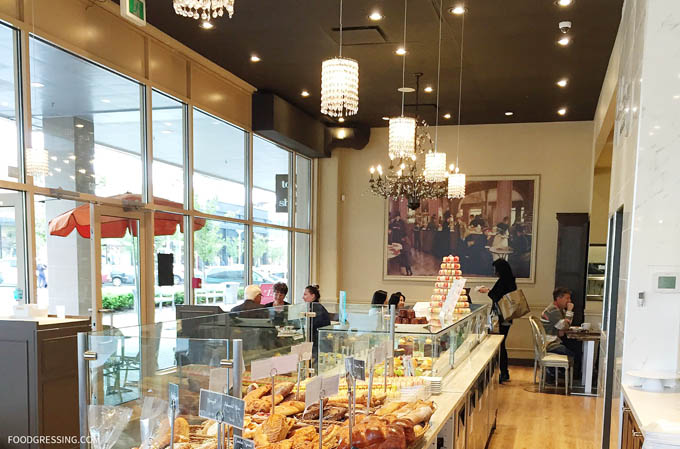 Known for their Parisian gourmet desserts in an elegant setting, Faubourg is a go-to place for Vancouverites to satisfy their sweet tooth.  Faubourg's menu of tasty offerings includes macarons, cakes, signature pastries, viennoiseries, as well as bread and sandwiches.  While doing some week-end shopping at Park Royal a few months ago, my family and I decided to stop by Faubourg for some late morning snacks.
Park Royal Location
While I have been to the Faubourg's Downtown location, it was my first time at the Park Royal cafe.  This West Vancouver location is just gorgeous (moreso than the Hornby location): it's bright, inviting and very welcoming.  There are dining tables and high top tables inside with a few tables outside.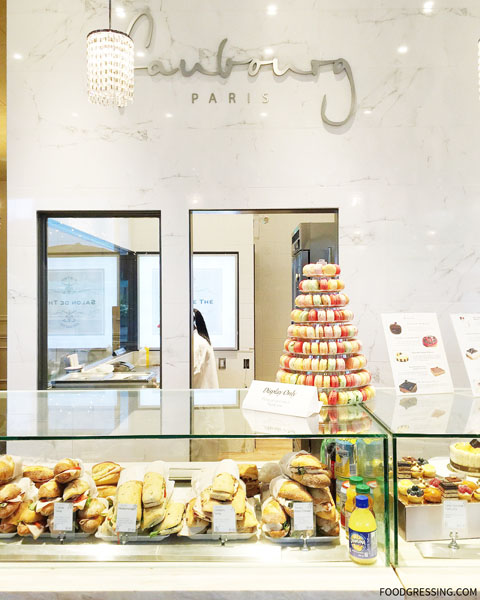 I love how you are greeted with a beautiful macaron tower as soon as you enter.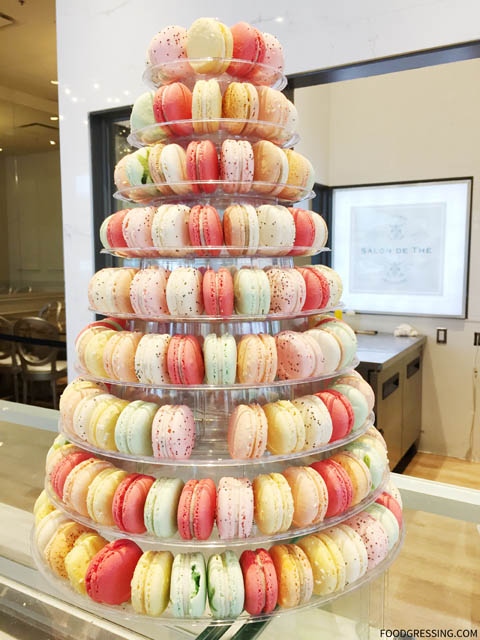 What I Tried
I tried the viennoiserie of the month which was a Danish-style croissant filled with lemon curd and fresh raspberries.  It was a scrumptious croissant with a refreshing summertime filling and powdered sugar on the outside.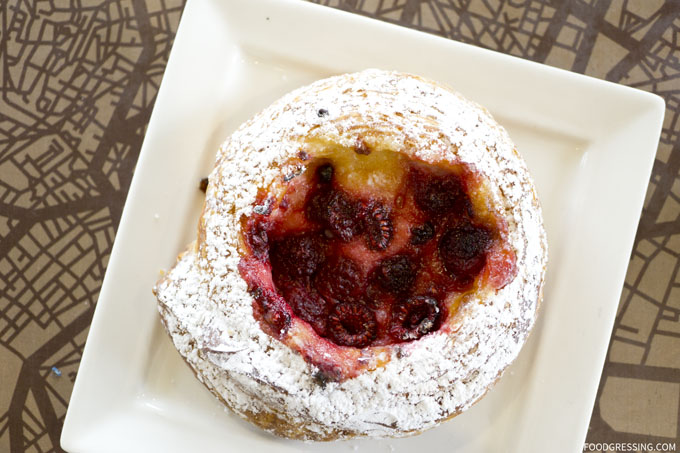 The pain au chocolate was unfortunately a bit of a disappointment because the outside just wasn't crispy.  It should be just slightly crispy but I just didn't get that.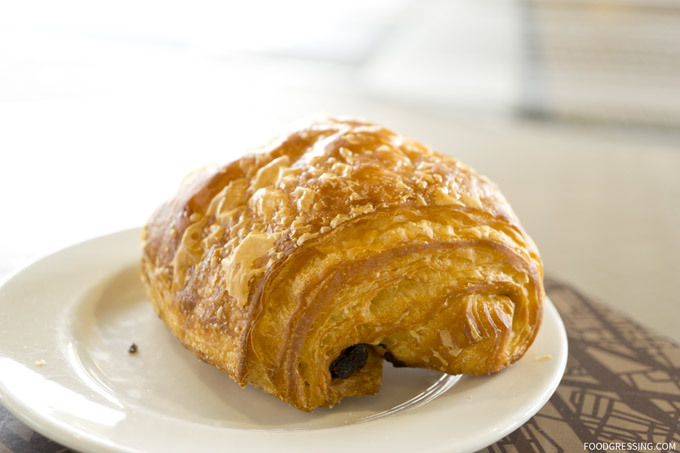 The latte had very lovely latte art.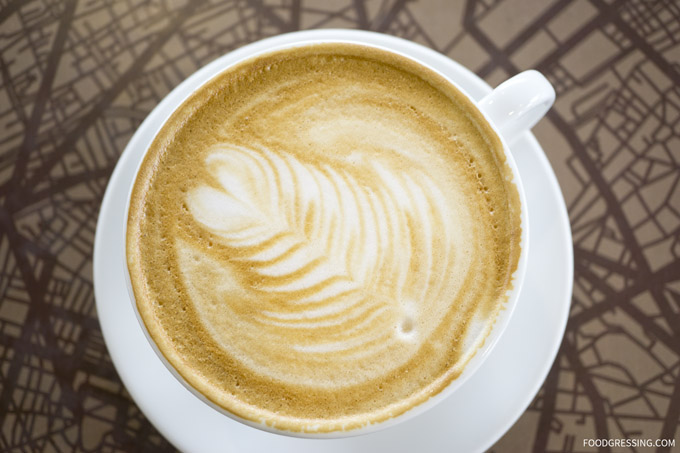 Overall Impression of Faubourg
The interior of Faubourg's West Vancouver location is really lovely and inviting.  The Danish-style croissant I had was tasty but the pain au chocolate really lacked the slightly crispy exterior.  Rating: 3.5/5
Website: http://www.faubourg.com/