It's the season of sunshine and Famoso has launched some new spring/summer creations to enjoy during these good times. You'll find a satisfying salad, an Indian-inspired pizza and an old-school sandwich on the new menu. I was invited for a tasting of these new items at Famoso on Commercial Drive where these dishes were developed. Here's a look at what you might order on your next visit to Famoso Neapolitan Pizzeria.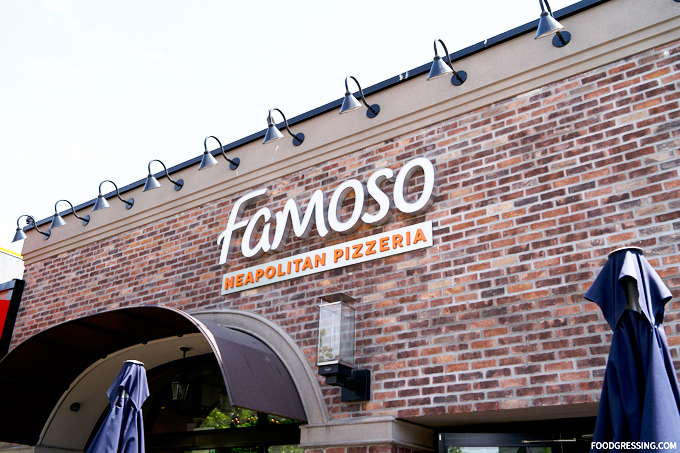 Disclosure: All food and drinks in this post were complimentary. Opinions are my own.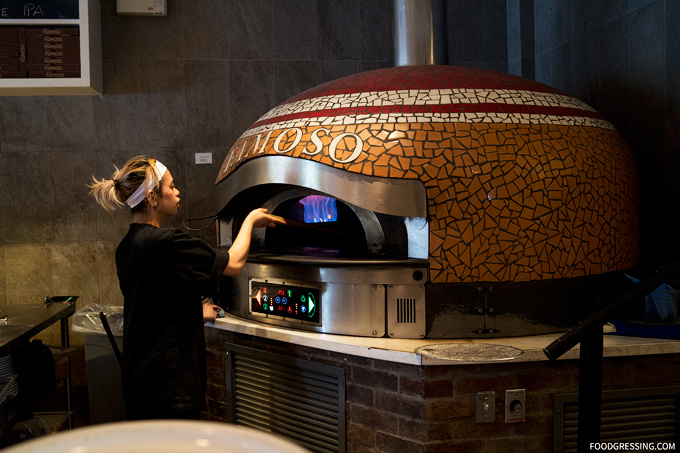 Famoso Spring/Summer Menu 2018
The main dishes (Citrus Avocado Salad, Bombay Cauliflower Pizza, and Chicago Style Italian Beef Sandwich) can be enjoyed individually but sharing with friends is encouraged. For dessert, there are authentic Italian gelato or sorbetto options available in single or double scoop.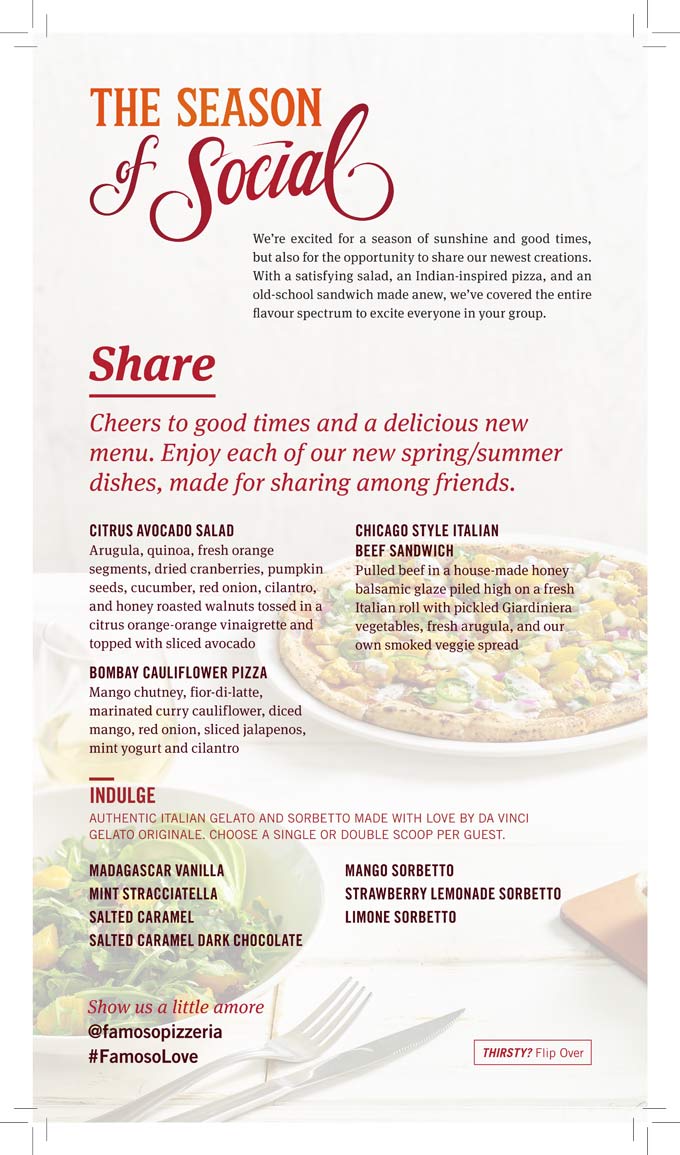 Famoso also has a summer cocktail lineup featuring four new signature cocktails to perfectly complement the season of social. Or you can get the best of both worlds by enjoying a cocktail to start and following up with your choice of beer or wine.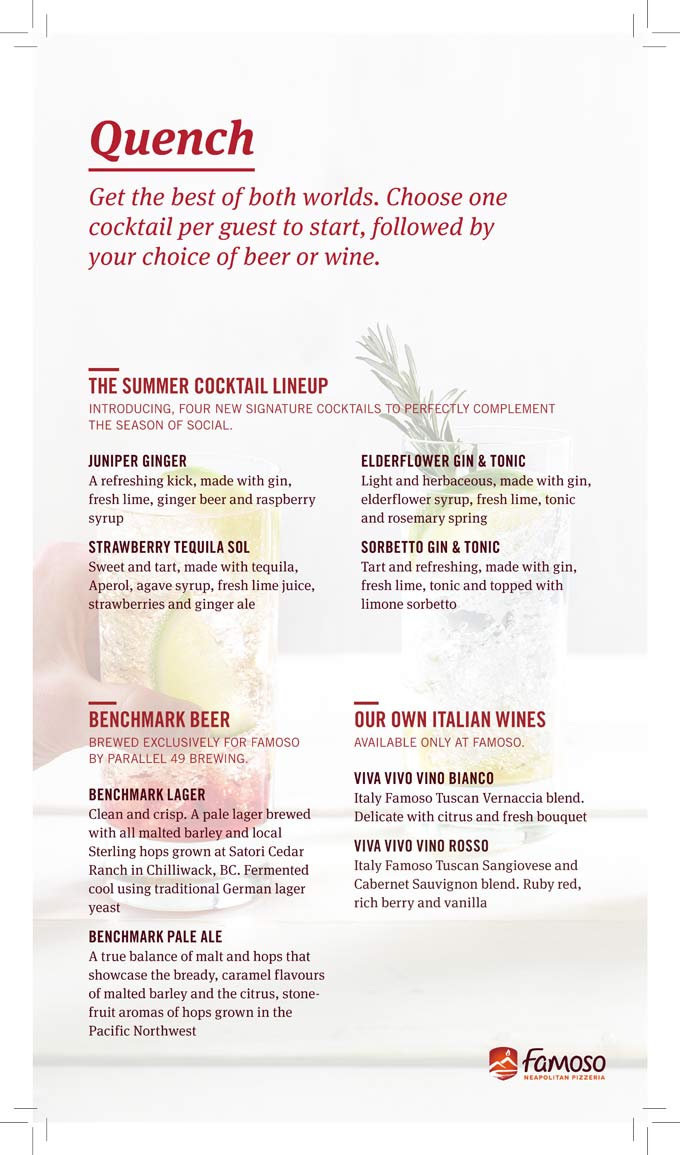 What I Tried
To start, my guest and I enjoyed the Strawberry Tequila Sol and Elderflower Gin & Tonic.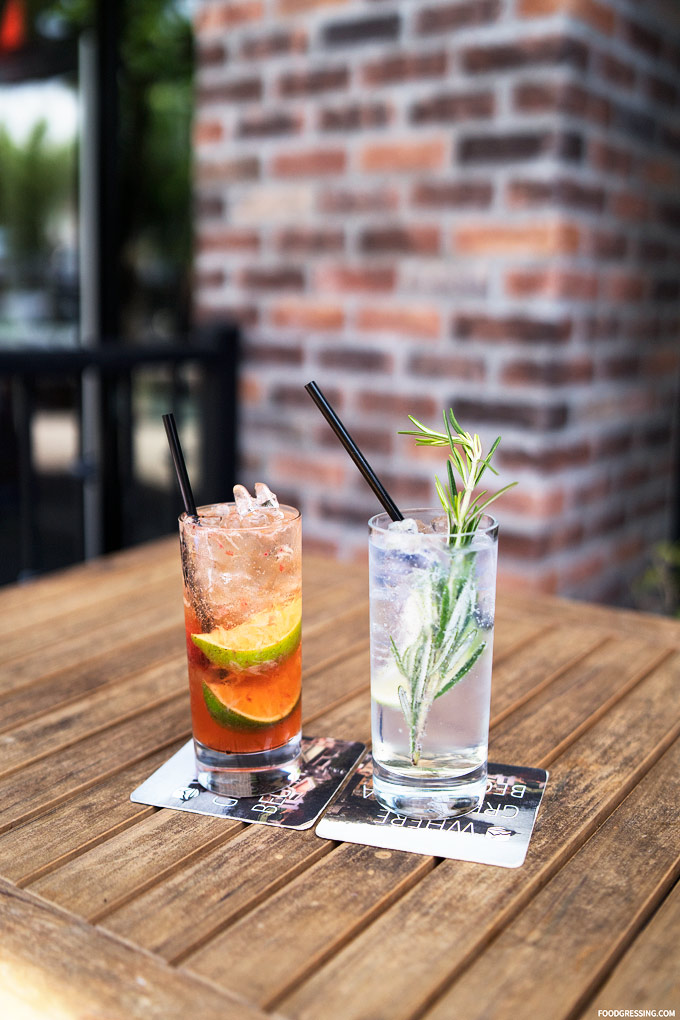 Strawberry Tequila Sol
The Strawberry Tequila Sol was sweet and tart; it was made with tequila, Aperol, agave syrup, fresh lime juice, strawberries and ginger ale.
Elderflower Gin & Tonic
In contrast, the Elderflower Gin & Tonic was light and herbaceous; it had gin, elderflower syrup, fresh lime, tonic and a rosemary spring.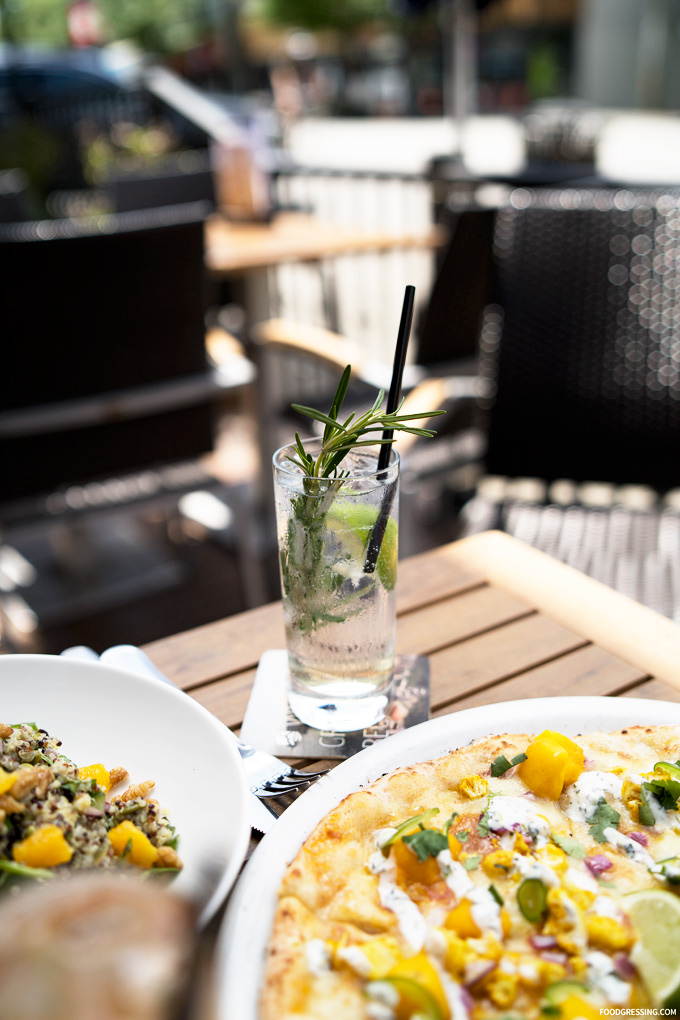 We tried all the main dishes: the Citrus Avocado Salad, Bombay Cauliflower Pizza, and Chicago-Style Italian Beef Sandwich.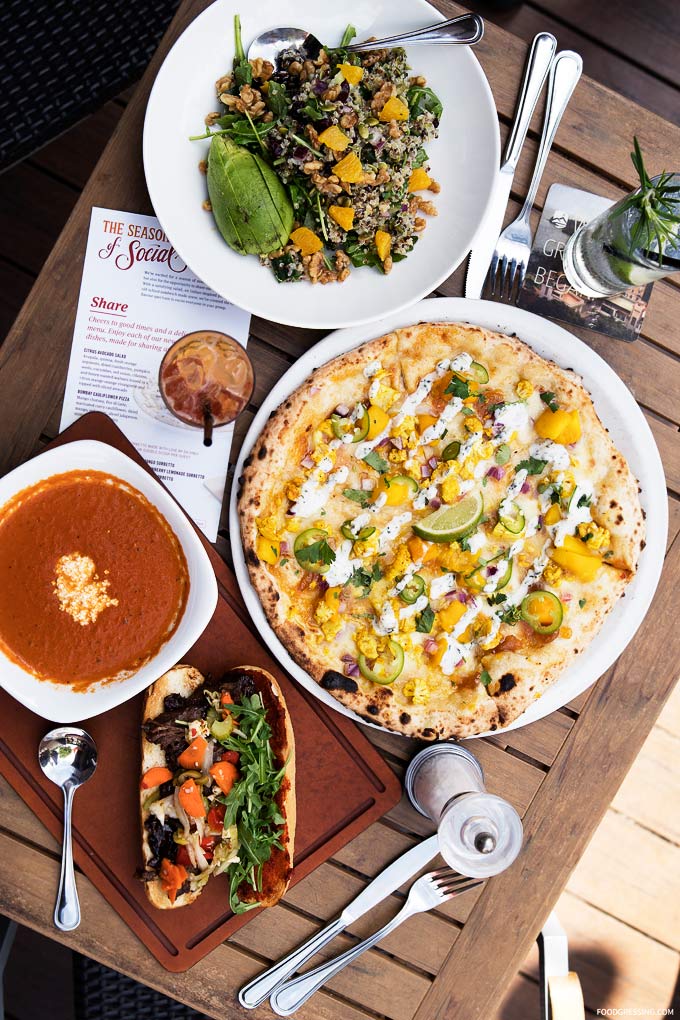 Chicago-Style Italian Beef Sandwich
This old-school sandwich was very comforting and featured pulled beef with a house-made honey balsamic glaze in an Italian roll along with pickled Giardiniera vegetables, fresh arugula, and Famoso-smoked veggie spread. The pulled beef was particularly juicy, tender and flavourful.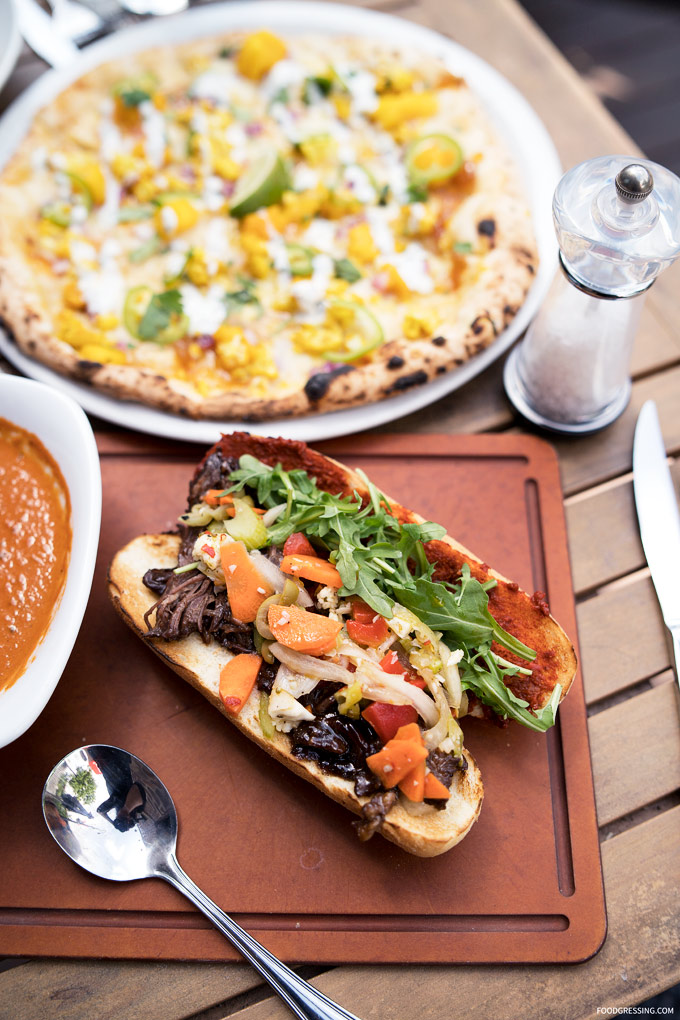 Bombay Cauliflower Pizza
Light and delicious, this Indian-inspired pizza had mango chutney, fior-di-latte, marinated curry cauliflower, diced mango, red onion, sliced jalapenos, mint yogurt and cilantro. The flavours I got from the pizza were sweet, subtly spicy and citrusy.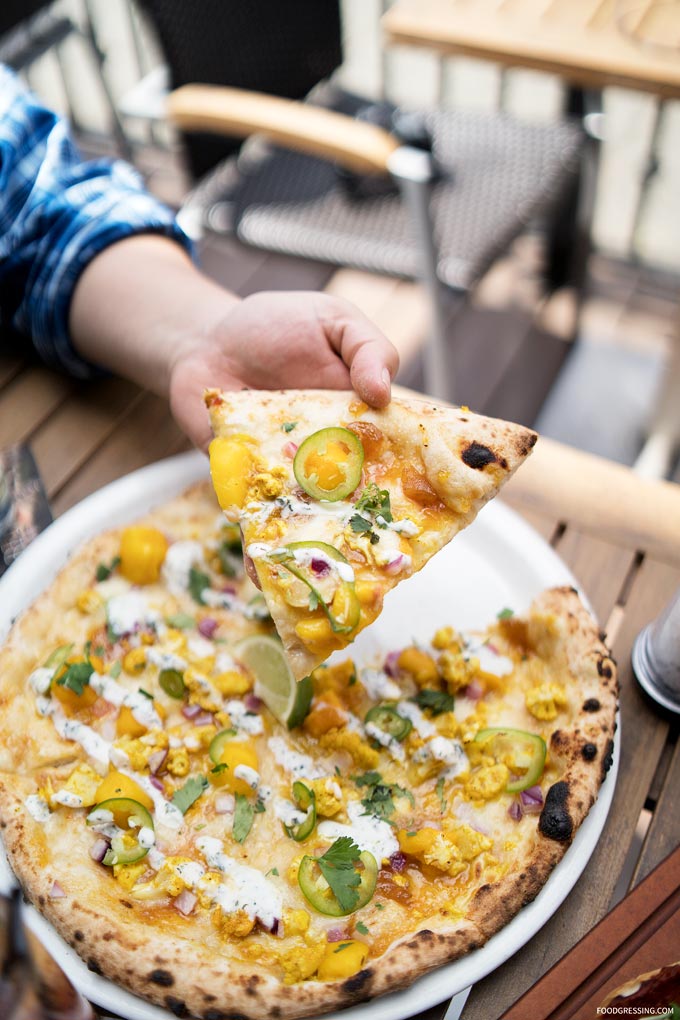 Citrus Avocado Salad
For those who love a nourishing bowl of salad, this Citrus Avocado Salad might just be for you. It's loaded with lots of ingredients like quinoa, arugula, fresh orange segments, dried cranberries, pumpkin seeds, cucumber, red onion, cilantro and honey roasted walnuts tossed in a citrus orange-orange vinaigrette and topped with sliced avocado. The flavours were mostly citrusy, nutty and sweet.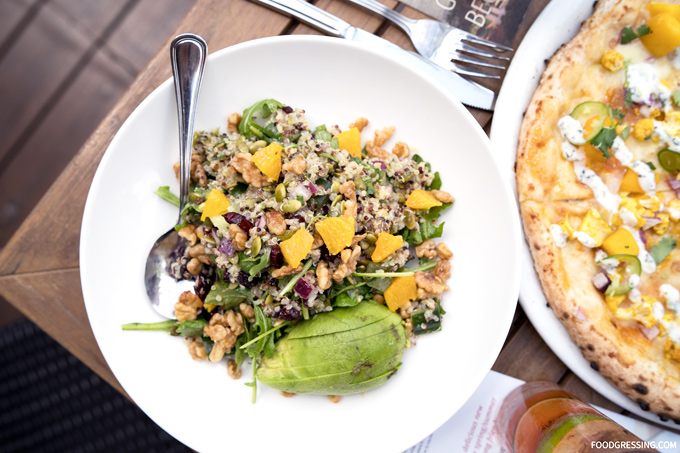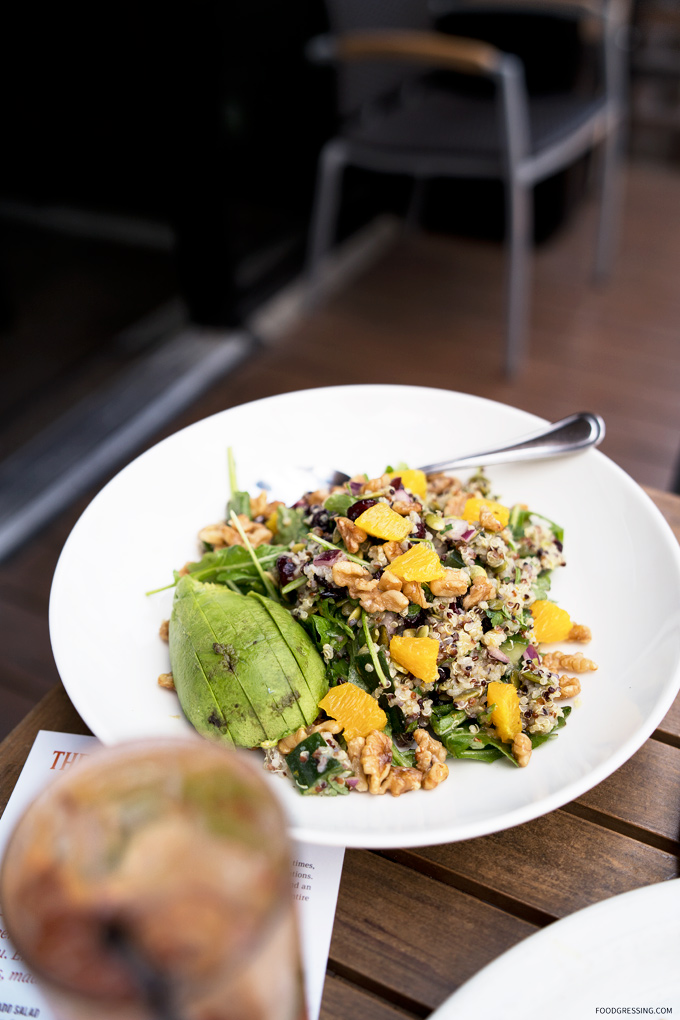 Dessert
And for dessert, we had a delicious salted caramel dark chocolate gelato and mango sorbetto by Da Vinci Gelato Originale.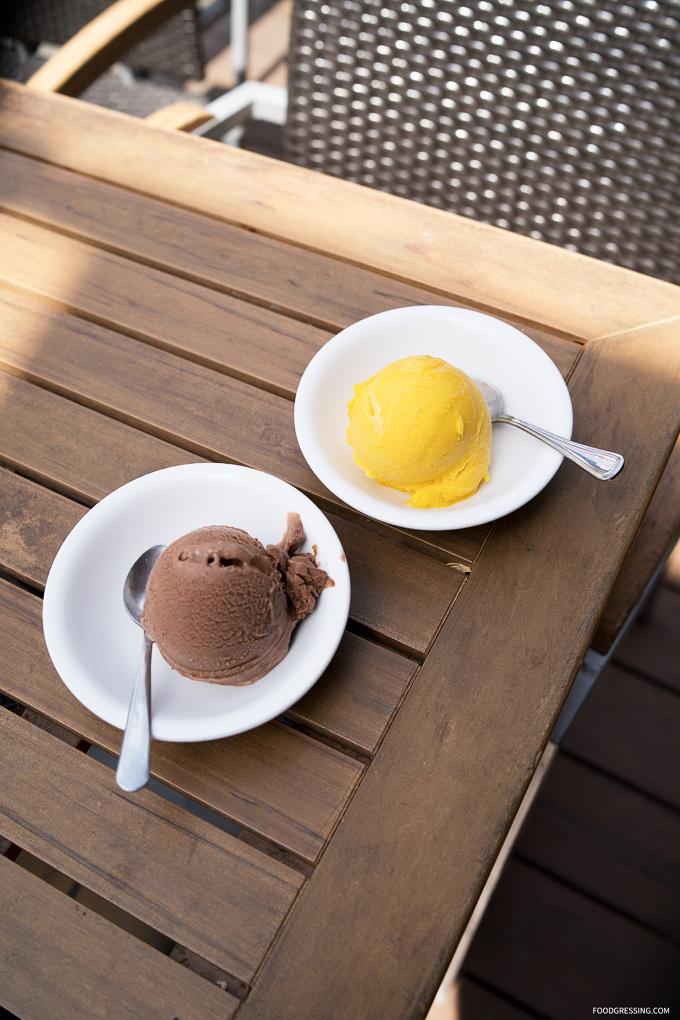 Giveaway
Enter to win a $100 gift card to Famoso to try out this new menu. Giveaway is happening on Instagram and closes Monday, June 11 2018 at 22:59 PST. Open to Canadian residents.
Overall Impression
In all, I really liked all the new creations that we tried. I didn't have a favourite so it would just depend if you were in the mood for salad, pizza or sandwich. The cocktails and desserts were also very good. For more information, visit famoso.ca