Edible Canada is one of the premier dining destinations in Vancouver for Canadian cuisine. But how exactly should one define Canadian food? That is a question that Eric Pateman, founder of Edible Canada, posed at a media lunch I attended recently.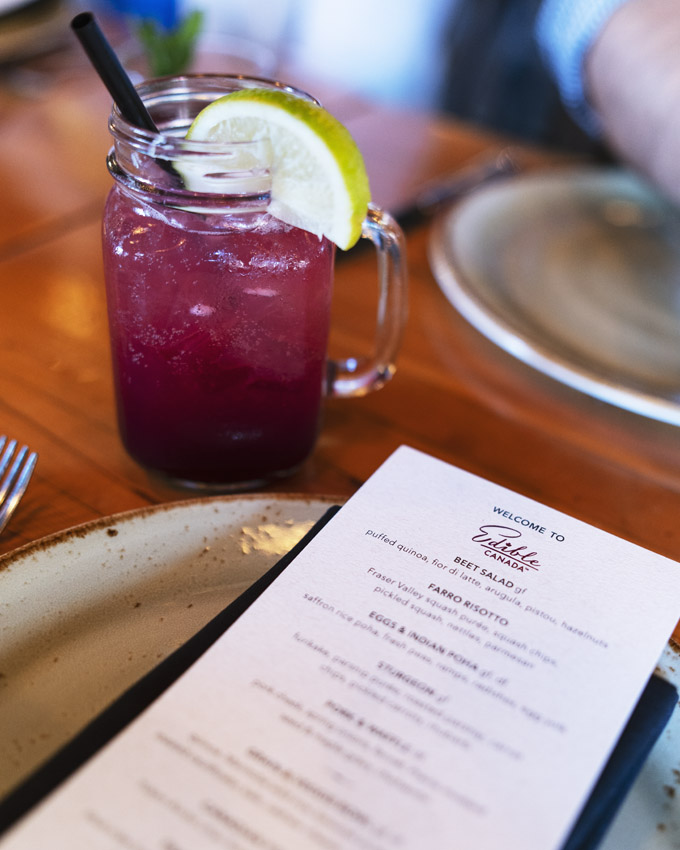 ---
What is Canadian Cuisine?
I must admit that I stumbled to answer the question myself as did others in the audience. Pateman then aptly told us that he defines Canadian cuisine as local, seasonal, sustainable ingredients, in the hands of many cultures. Canada has a very geography-based cuisine, he says, which is dictated by the food that is grown in each region. West Coast is seafood; Central Canada is grains; and East Coast is European-influenced.
---
New Chef de Cuisine: Albert Tran
Albert Tran (formerly of Sonora Resort on Vancouver Island) recently joined Edible Canada as Chef de Cuisine. His experience spans from modern Japanese in Ottawa and Spanish influences in Montreal to contemporary French and local seafood inspired cuisine on the Marina in Victoria.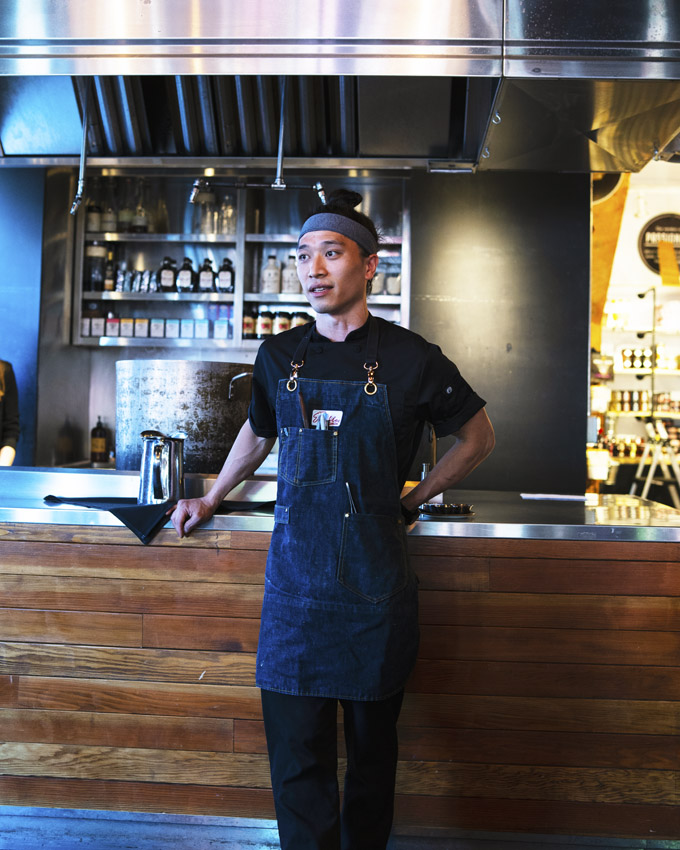 KIDS EAT FREE
Edible Canada recently launched the "Kids Eat Free" program to encourage kids to eat fresh and local. From Monday to Thursday in the evenings, kids eat for free when an adult meal is purchased (over $19 value).
---
At our media event, we tried many of Edible Canada's offerings from the brunch, lunch and dinner menus.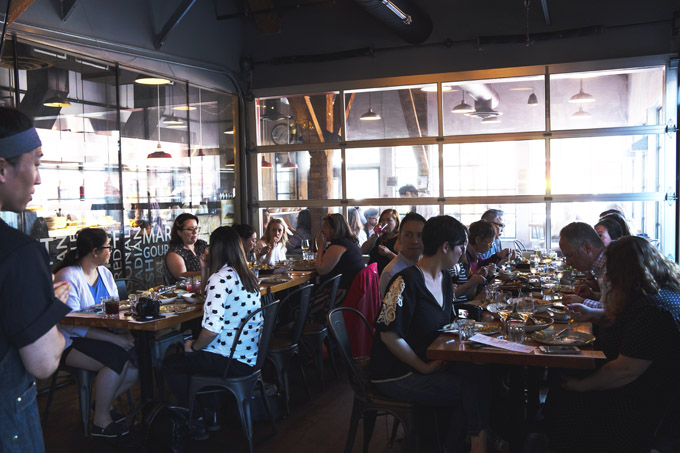 ---
"Soil"
BEET SALAD
Puffed quinoa, fior di latte, arugula pistou, hazelnuts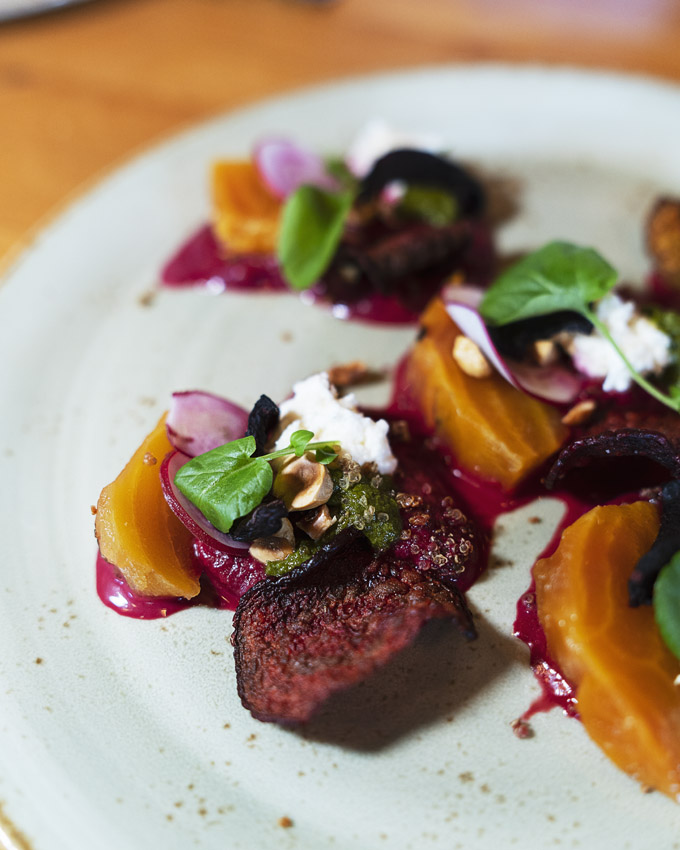 FARRO RISOTTO
Fraser Valley squash purée, squash chips, pickled squash, nettles, parmesan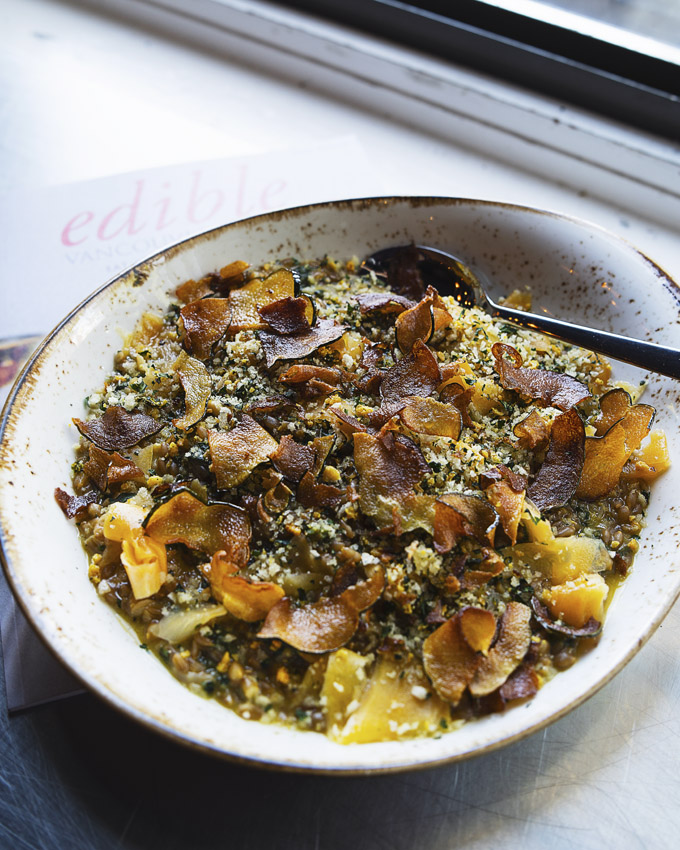 EGGS & INDIAN POHA
Saffron rice poha, fresh peas, ramps, radishes, egg yolk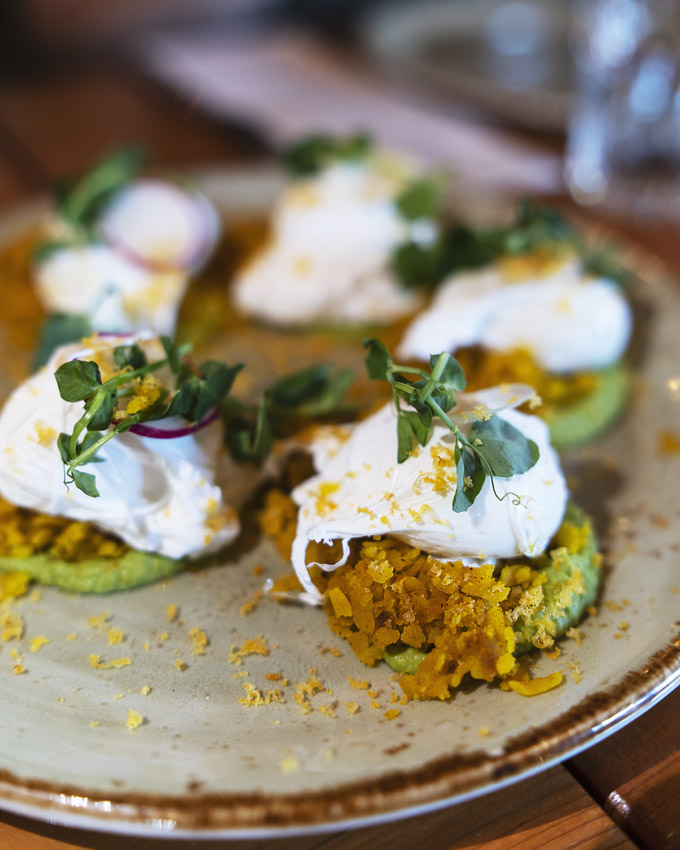 GRAIN & VEGGIE BOWL
Quinoa, Manitoba wild rice, broccoli purée, pickled & roasted cauliflower, kale, cashew cheese, sesame yuzu dressing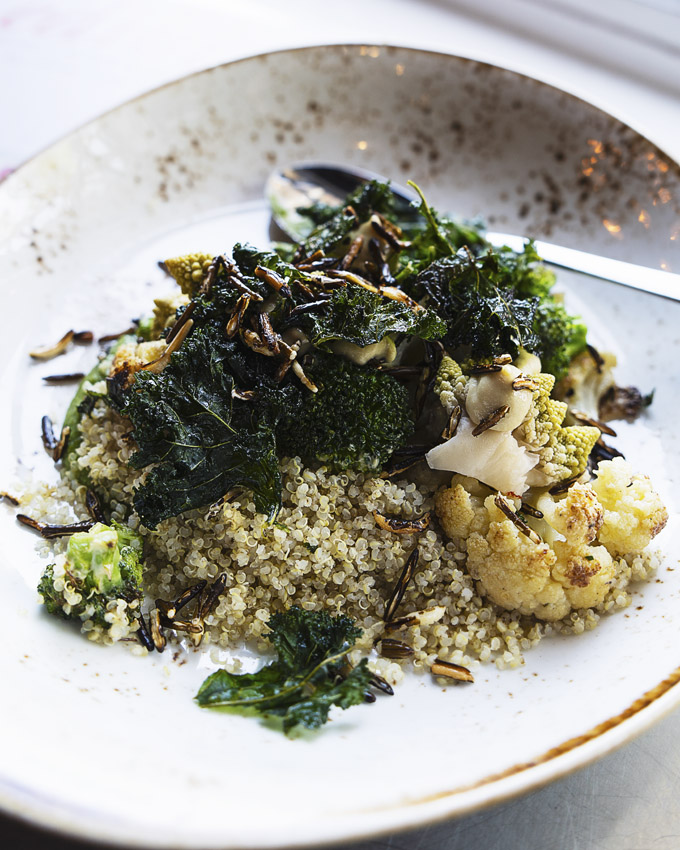 ---
"Pasture"
PORK & WAFFLE
Pork cheek, spring onions, fennel, Prairie mustard seed & maple gravy, chicharrón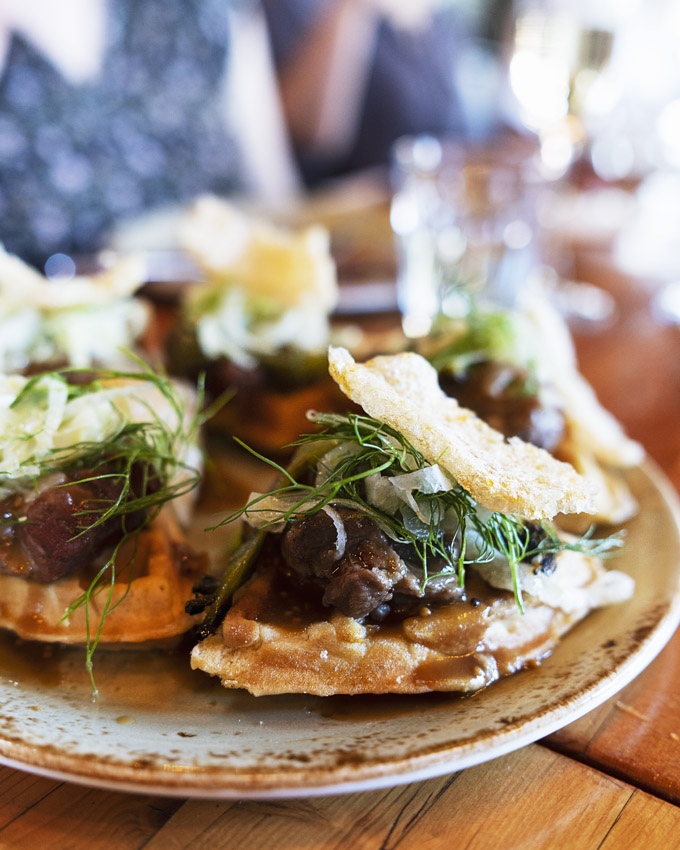 Fraser Valley Chicken
Sous vide breast, leg presse, mushrooms, Tokyo turnips, broccoli, crisp bacon, mushroom broth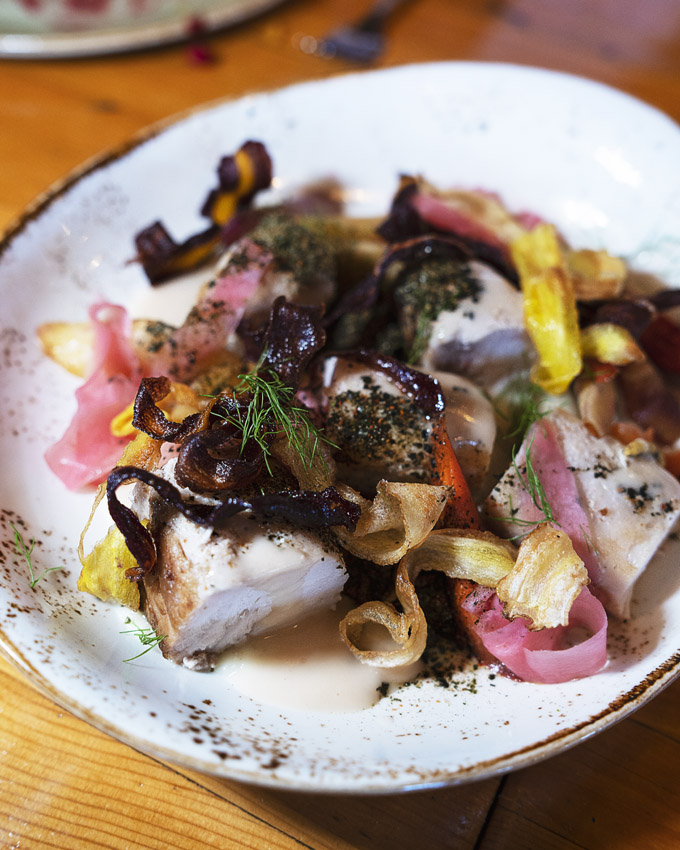 Braised Lamb Tagliatelle
Nettles, cherry tomatoes, fresh peas, pearl onions, rich jus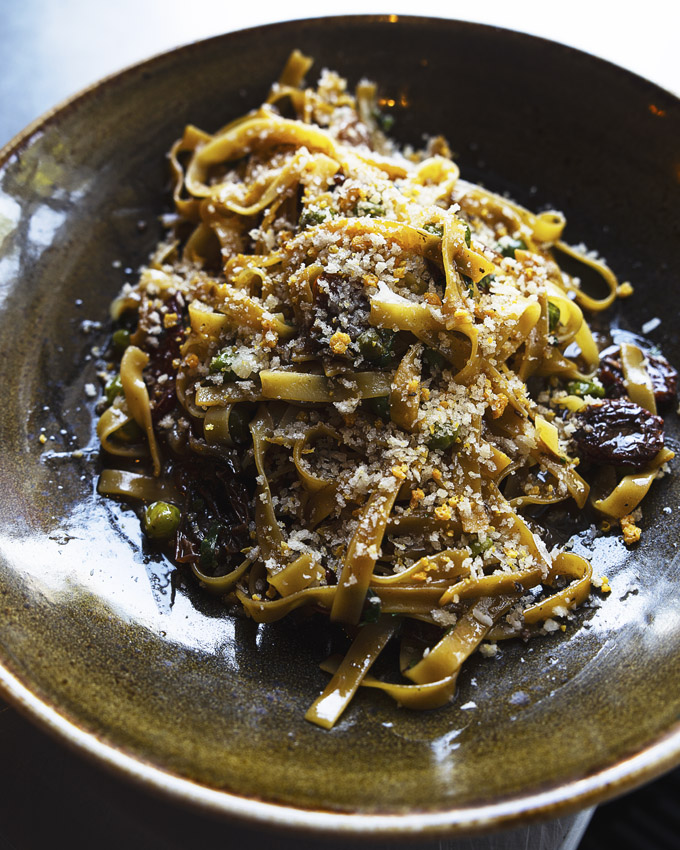 FAMOUS DUCK POUTINE
Duck confit, Québec cheese curds, poached duck egg, crispy skin, onions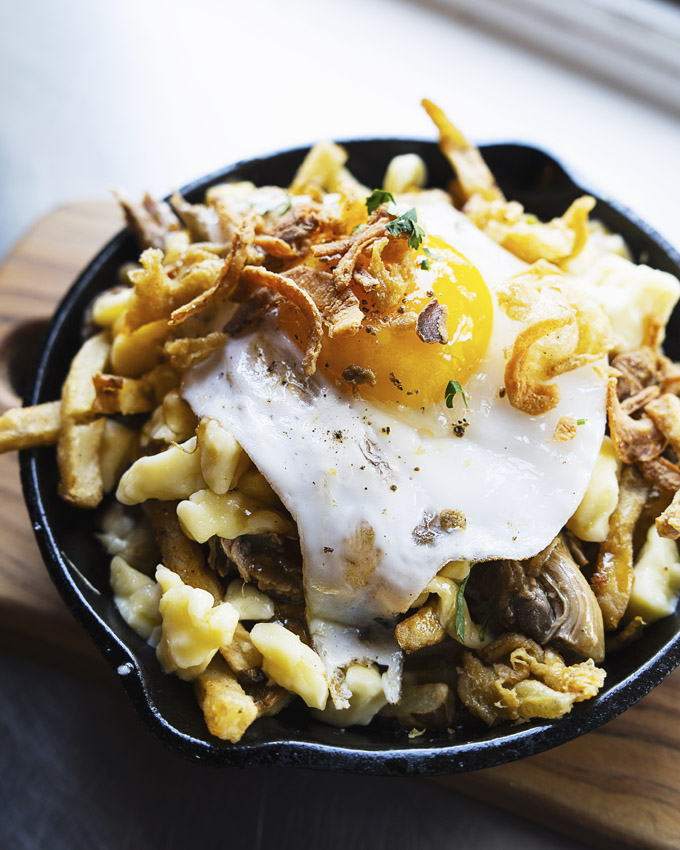 ---
"Water"
Sturgeon
Furikake, parsnip puree, roasted parsnip, carrot chips, pickled carrots, rhubarb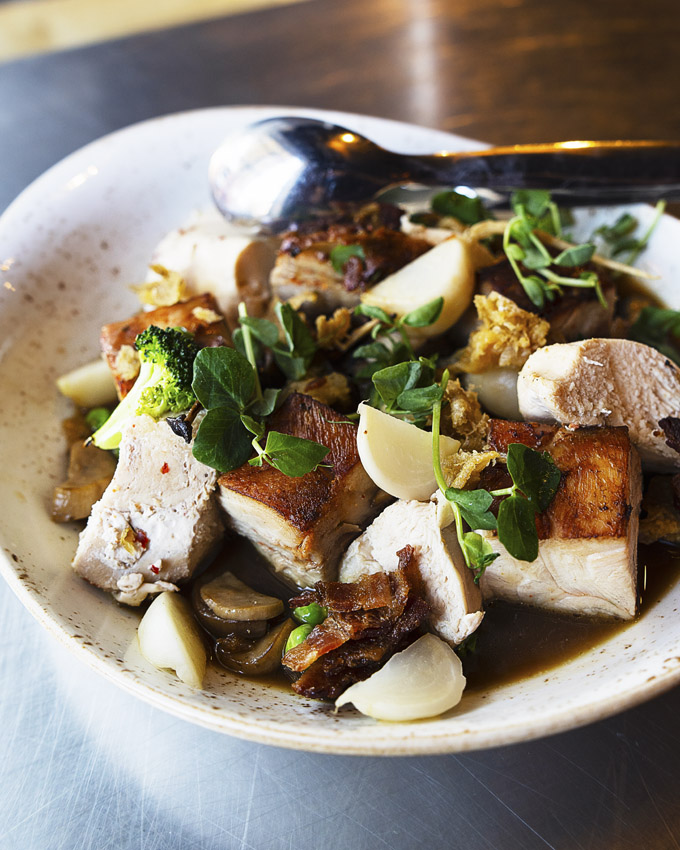 CANADIAN FISH & CHIPS
Yukon Arctic char, fennel & apple slaw, citrus tartar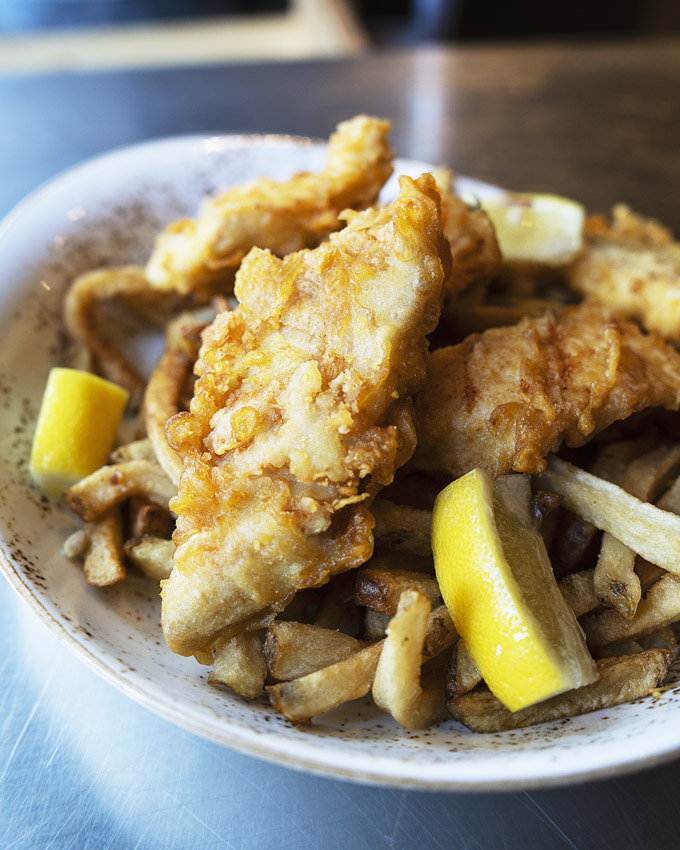 ---
Dessert
MAPLE DOUGHNUT
House-made yeast leaven maple doughnut, crispy duck skin, apple white chocolate sauce, Cosman & Webb organic maple syrup & sugar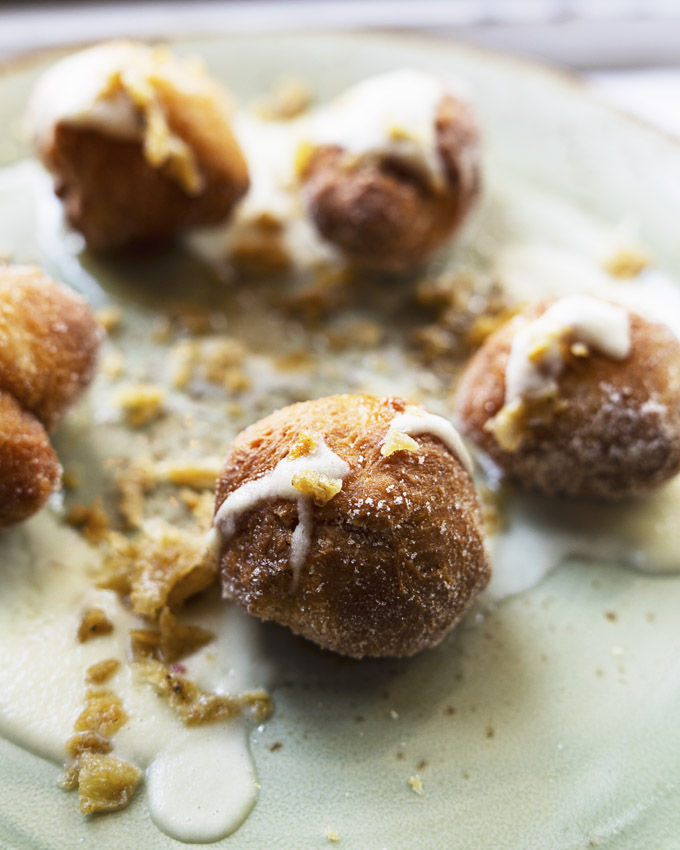 RHUBARB & STRAWBERRY PAVLOVA
Rhubarb curd, strawberry chips & leather, whipped cream, Okanagan riesling gel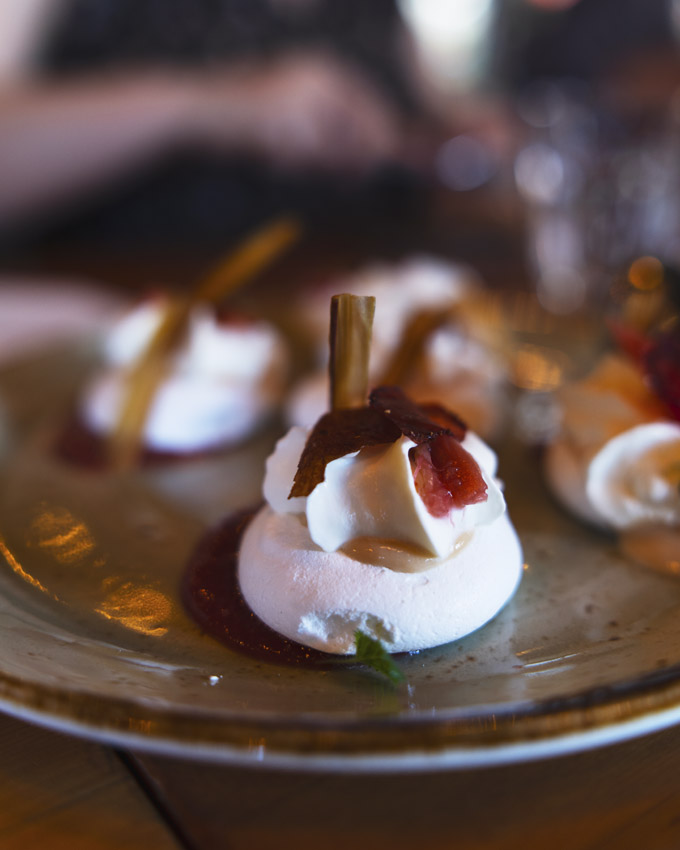 Albert's passion for ingredient-driven cuisine and local produce is exemplified in the dishes. My favourites each section of the menu are: "SOIL" – Farro Risotto; "PASTURE" – Braised Lamb Tagliatelle; "WATER" – Sturgeon; Dessert – "Maple Doughnut.
For more information, visit Edible Canada at their website and Instagram.
---
Edible Canada
1596 Johnston St, Vancouver, BC
www.ediblecanada.com