Victoria's most anticipated annual foodie event, Dine Around and Stay in Town, returns January 25 – February 10, 2019. Over 50 local restaurants are offering set-price, three-course menus while Victoria's hotels also will join in the fun and offer accommodations at reduced prices.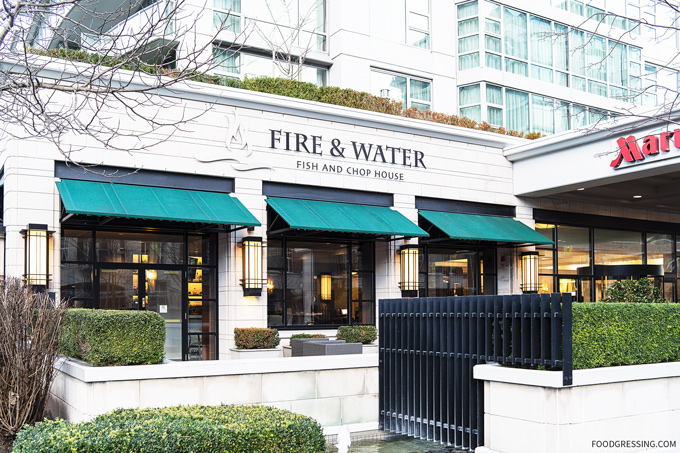 Located inside the AAA Four Diamond Victoria Marriott Inner Harbour, Fire & Water specializes in Pacific Northwest Cuisine with a focus on fresh, local seafood.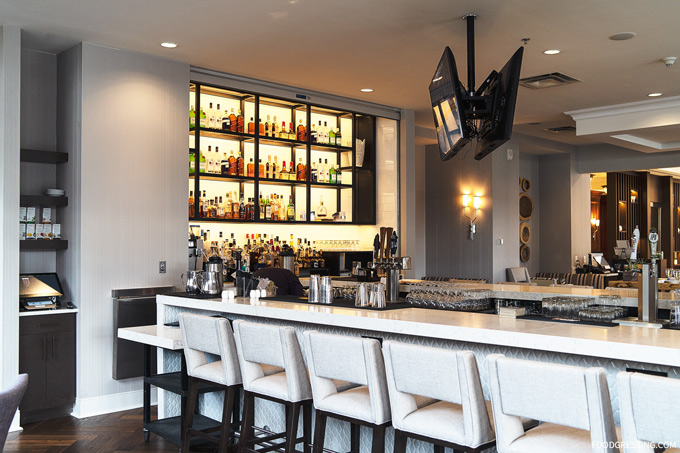 For Dine Around 2019, Fire & Water is offering a $40 3-Course dinner with Oceanwise, gluten-free and vegetarian options available. The courses also have recommended wine and beer pairings.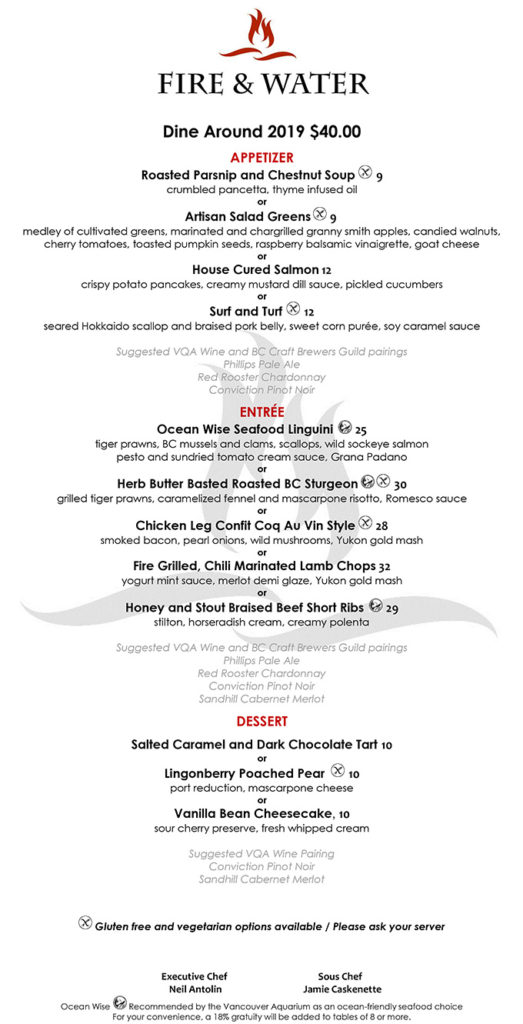 During the media preview, I tried a few of their dishes from the $40 Dine Around 2019 menu.
Appetizer: Surf & Turf
For the starter, I had the Surf & Turf featuring a seared Hokkaido scallop and braised pork belly accompanied by sweet corn purée and soy caramel sauce.
The scallop was seared perfectly and was nicely tender. The braised pork belly was also tender and melt-in-your-mouth.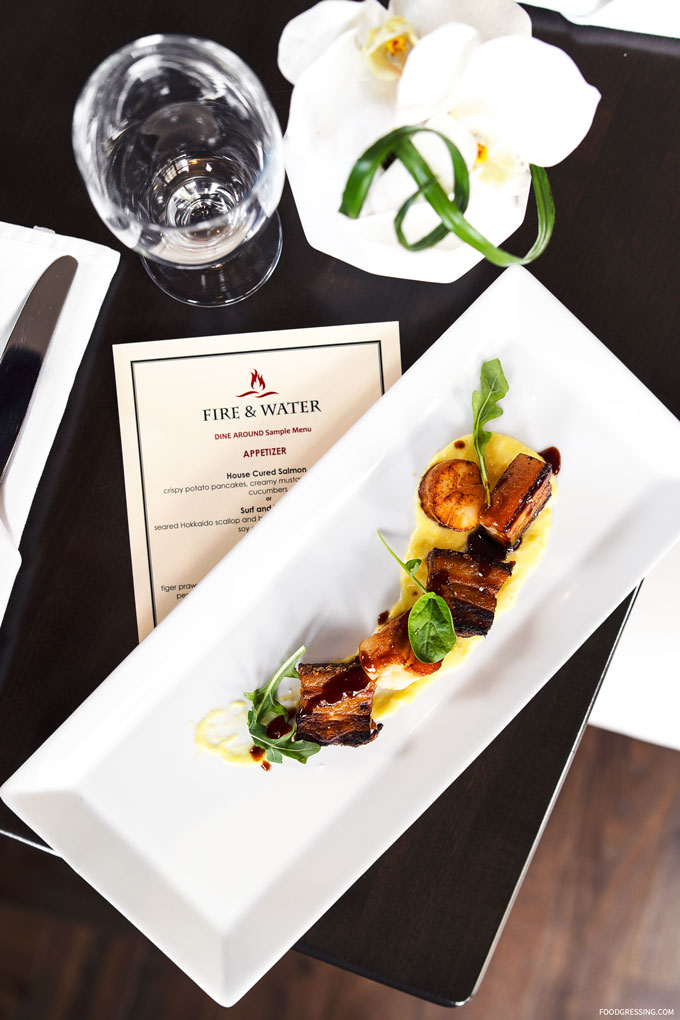 Main: Oceanwise Herb Butter Basted Roasted BC Sturgeon
My main was an Oceanwise Herb Butter Basted BC Sturgeon with scallops, asparagus, caramelized fennel and mascarpone risotto and Romesco sauce.
I enjoyed the meaty BC Sturgeon with the creamy risotto and earty, nutty Romesco sauce.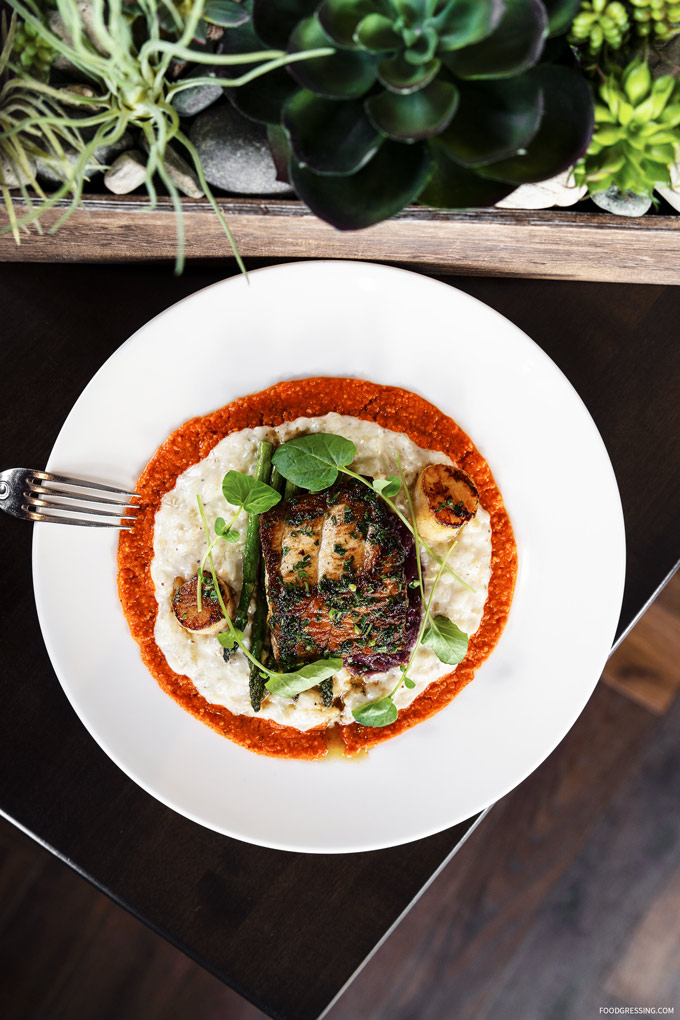 Dessert: Vanilla Bean Cheesecake
To finish off a fantastic meal, I enjoyed the Vanilla Bean Cheesecake with a sour cherry preserve and fresh whipped cream.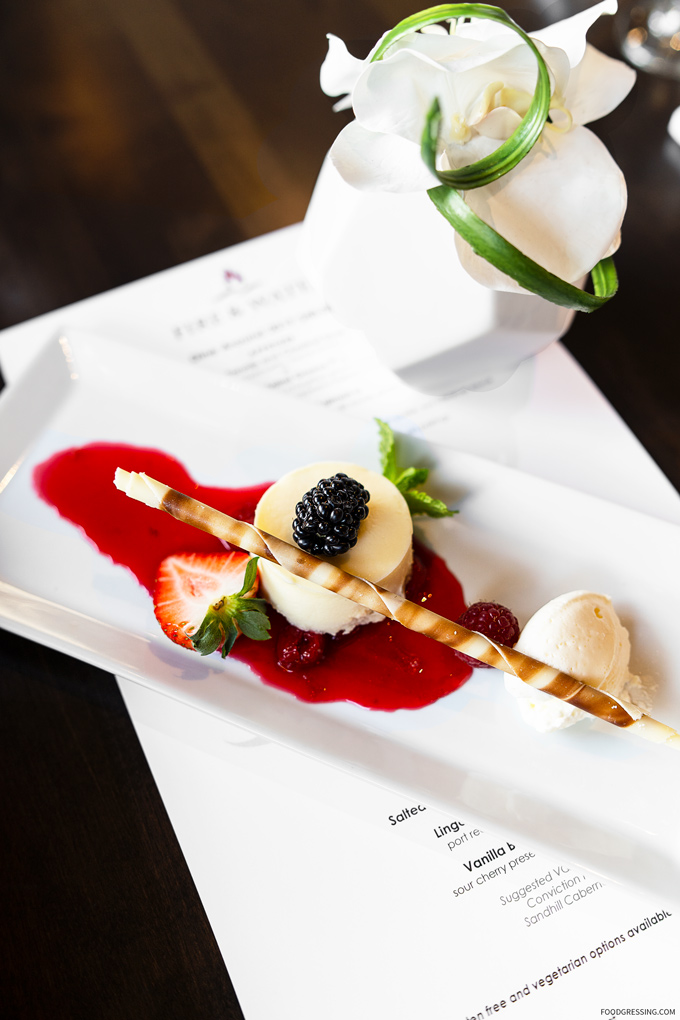 For information on Dine Around 2019, visit www.tourismvictoria.com/eat-drink/dine-around.
Fire & Water Restaurant
728 Humboldt St, Victoria, BC
www.marriott.com/hotels/hotel-information/restaurant/yyjmc-victoria-marriott-inner-harbour/