Victoria's most anticipated annual foodie event, Dine Around and Stay in Town, returns January 25 – February 10, 2019. Over 50 local restaurants are offering set-price, three-course menus while Victoria's hotels also will join in the fun and offer accommodations at reduced prices.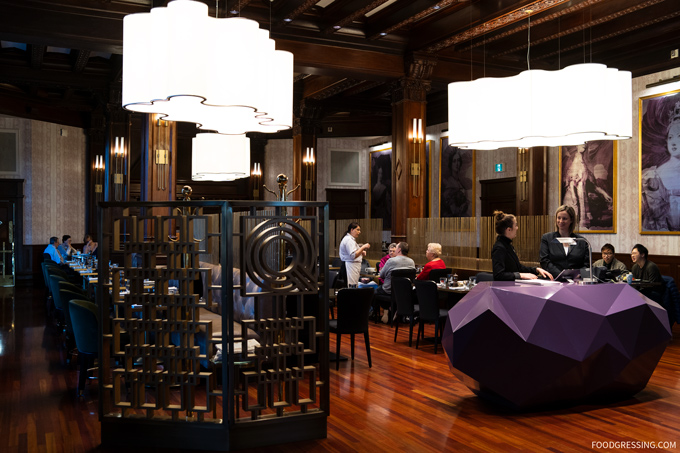 During the Dine Around 2019, Victoria's iconic hotel – the Fairmont Empress – is a place where you can stay in town and dine at the on-site restaurant, Q at The Empress.
Q is named after Queen Victoria and the restaurant is known for their Pacific Northwest cuisine featuring sustainably sourced seafood, traditionally raised meats and a wide variety of artisan offerings.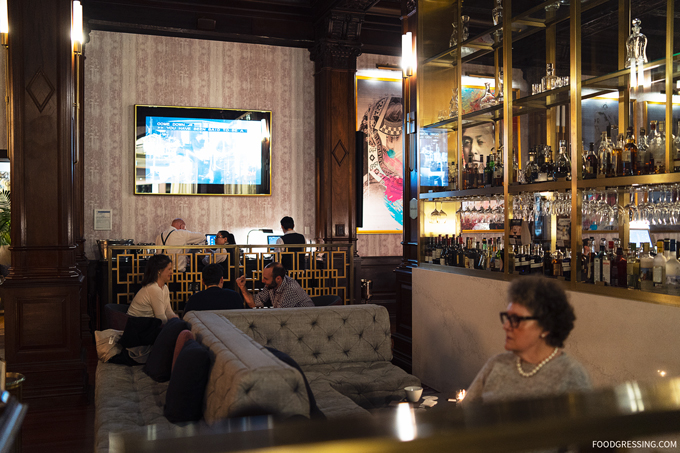 Dine Around 2019 $40 Menu
For Dine Around 2019, Q will be offering a $40 3-course dinner menu with optional wine pairings by Tinhorn Creek and beer pairings by Vancouver Island Brewing, Driftwood Brewery, Salt Spring Island Brewery, and Hoyne Brewing Co. I had a chance to preview the menu during my media tour last week.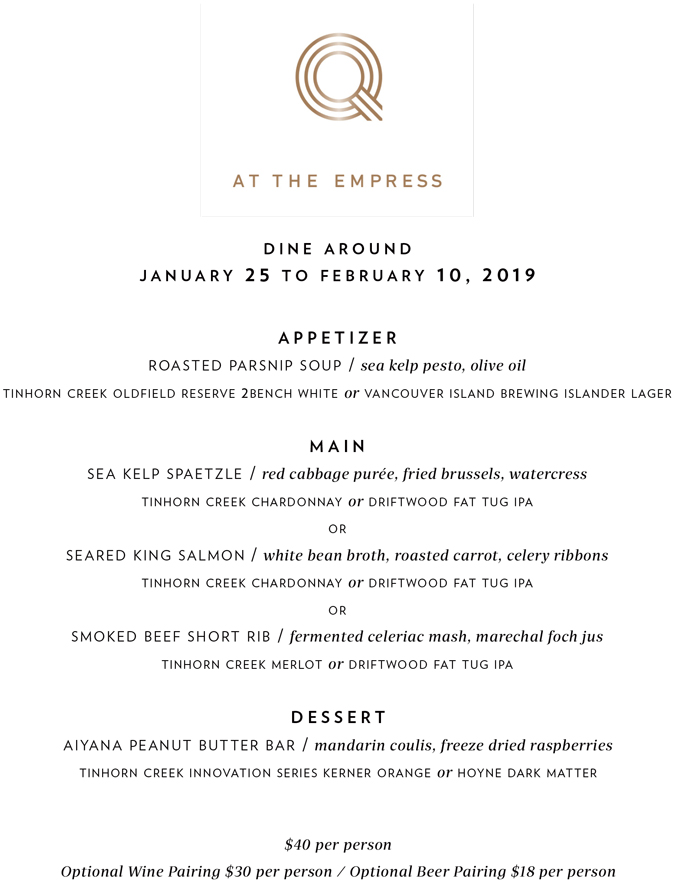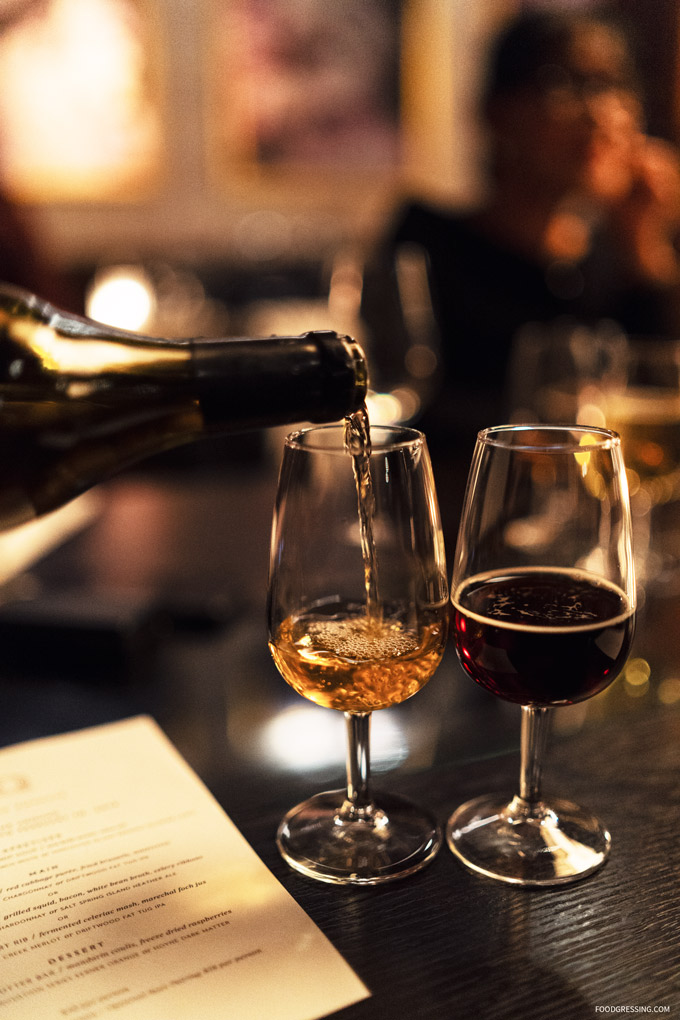 We started the dinner with the popular Flax & Farrow bread served with warm with butter, Empress honey and Salt Spring Island salt.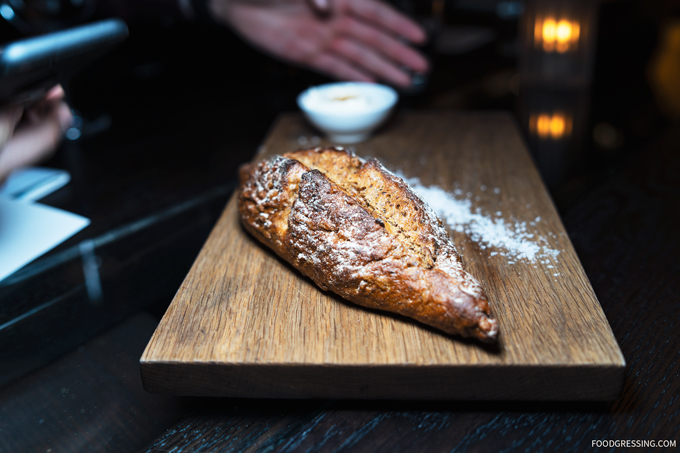 Appetizer: Roasted Parsnip Soup
Next we enjoyed the creamy, hearty roasted parsnip soup with sea kelp presto and olive oil. The suggested pairing is Tinhorn Creek Oldfield 2Bench White or Vancouver Island Brewing Islander Lager.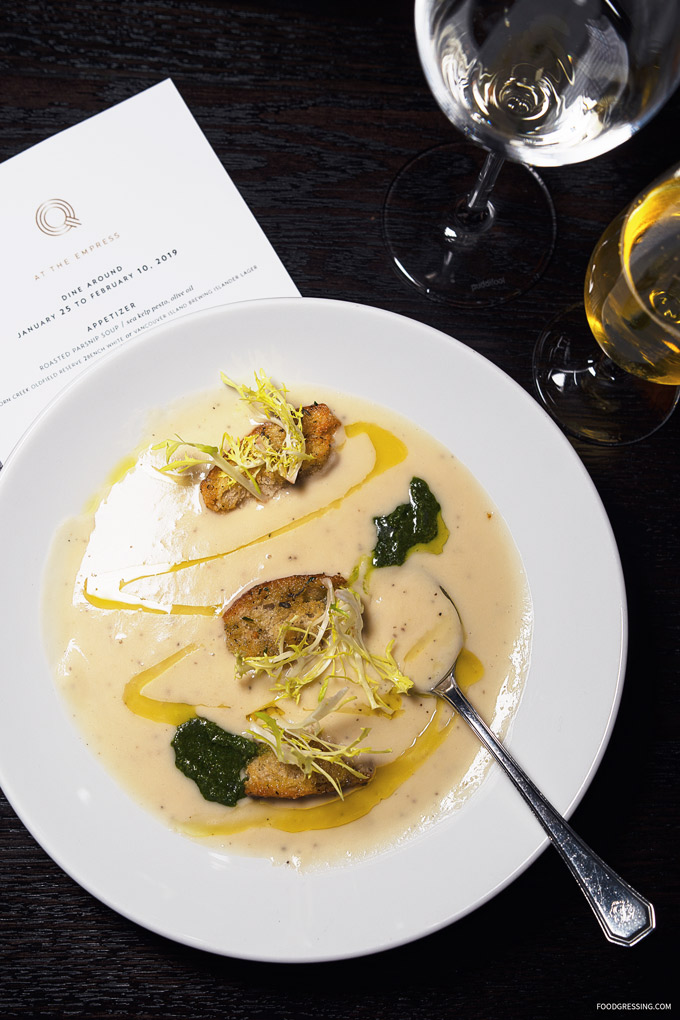 Main: Sea Kelp Spaetzle
For the main, I had a Sea Kelp Spaetzle with red cabbage puree, fried brussels, and watercress. I personally have not encountered spaetzle as part of a regular entree in local restaurants and thought it was a very unique option. The only other time I get to enjoy it would be once a year at the Vancouver Christmas Market.
The spaetzle had a wonderful chewy-springy texture and I very much enjoyed the crispy, fried brussels that accompanied. The recommended pairings are Tinhork Creek Chardonnay or Salt Spring Island Heather Ale.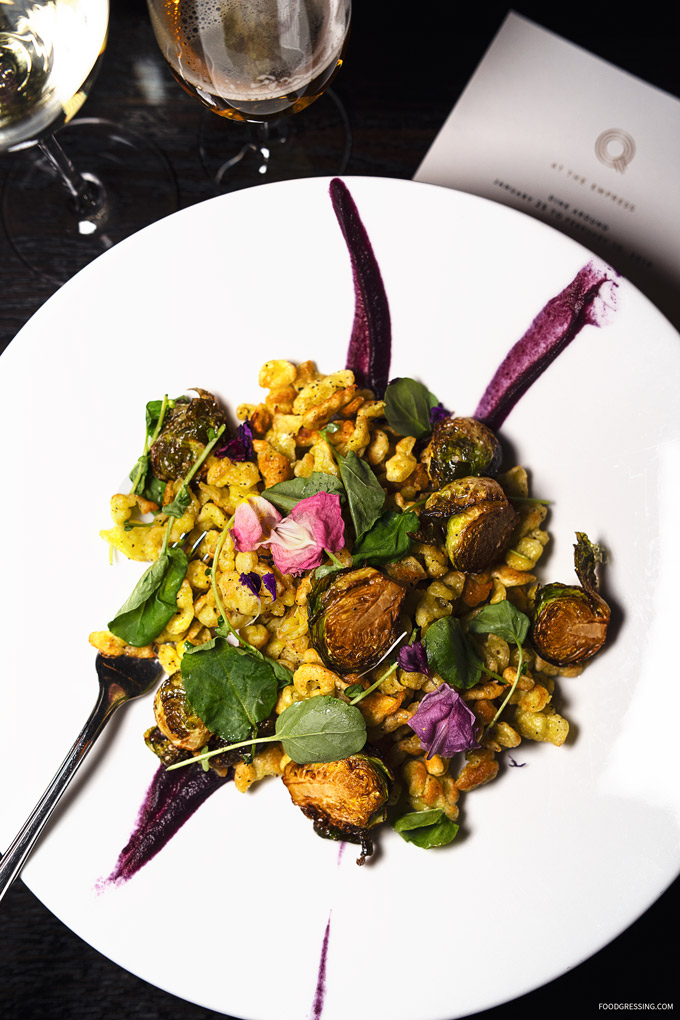 Other entree options include Seared King Salmon (grilled squid, bacon, white bean broth, celery ribbons) and Smoked Beef Short Rib (fermented celeriac mash, marchal foch jus).
Dessert: Aiyana Peanut Butter Bar
Everyone at our table enjoyed the Aiyana Peanut Butter Bar with mandarin coulis and freeze dried raspberries. It had a wonderful blend of peanut butter flavour, sweetness/tartness from the raspberries along with citrusness from the mandarin coulis. Tinhork Creek Innovation Series Kerner Orange or Hoyne Dark Matter are the suggested pairings.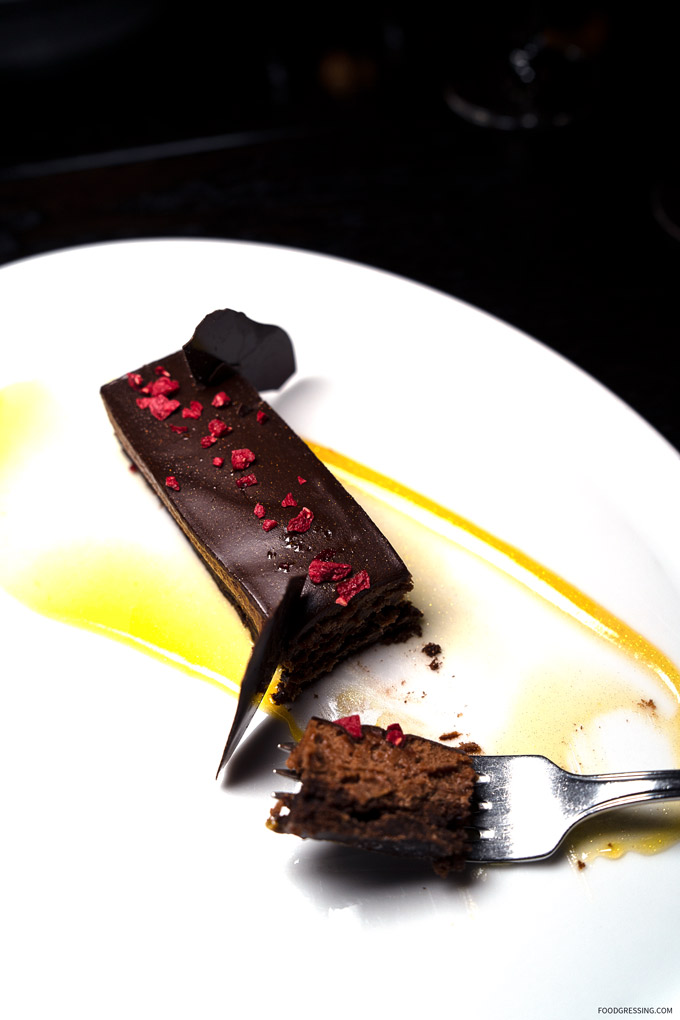 Throughout the evening, we enjoyed the live performances from a musical duo. Live music happens 7 days a week at Q bar from 6 pm – 10 pm.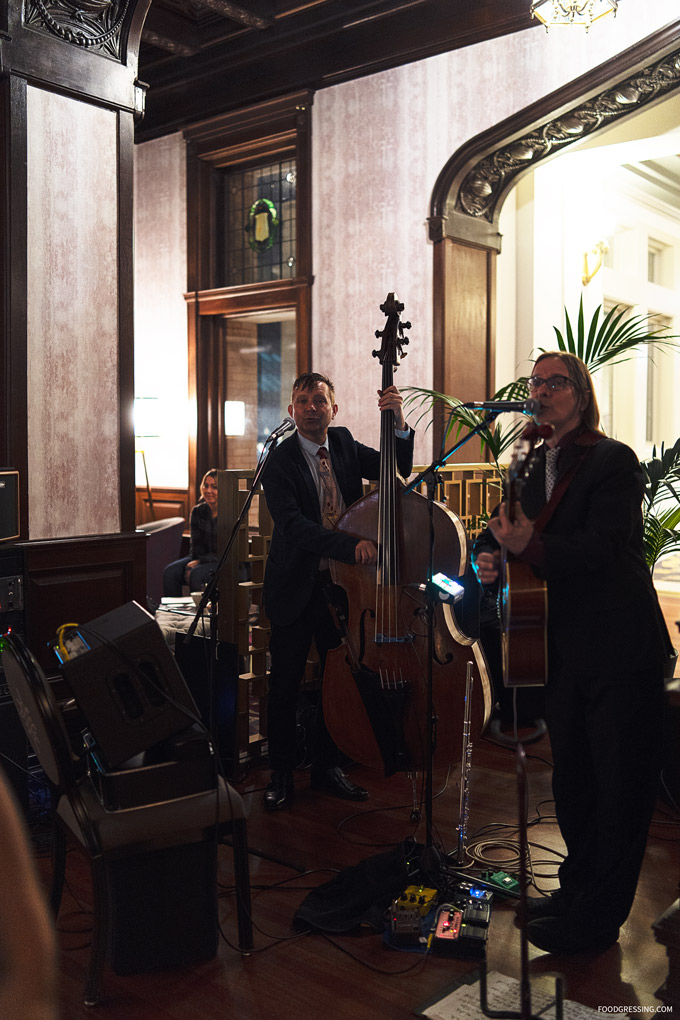 I very enjoyed the elegant dining atmosphere at Q along with the upscale yet approachable food that they are offering for Dine Around 2019.
Q at The Empress
721 Government St, Victoria, BC
www.qattheempress.com
Dine Around and Stay in Town 2019: www.tourismvictoria.com/eat-drink/dine-around