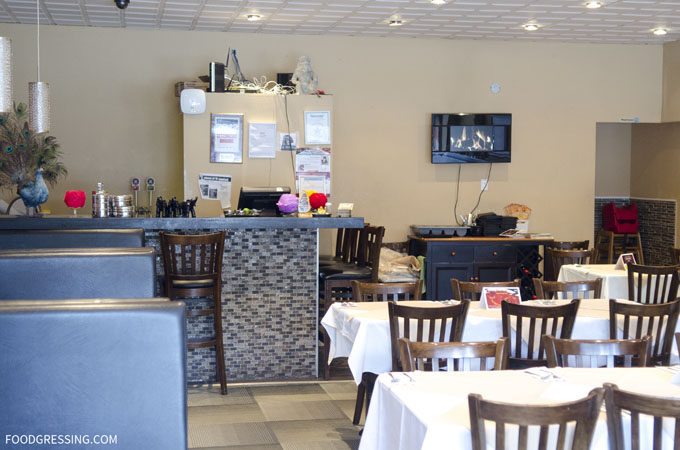 Chutney Villa in Mount Pleasant has been a restaurant that I have been going to for dine-in and take-out Southern Indian Cuisine. Located just off of West Broadway and Cambie, the restaurant has been open for many years and has received recognition by Vancouver Magazine and the Georgia Straight. It's a casual eatery with honest-to-goodness South Indian food featuring rich, deeply-spiced curries and crisp, crepe-like dosas.
The interior of the restaurant is simple and clean with pieces highlighting the Indian heritage.
What We Tried
Over the years, I have tried the following at Chutney Villa:
Fish molee taali
Lamb curry ($16)
Egg dosa ($10)
Masala dosa ($10)
On our first dine-in visit to Chutney Villa back in 2012, my husband and I had the fish (cod) molee taali and the lamb curry. The curries were very flavourful and rich and amount of meat in them were reasonable. The taali came with "rice, veggie sambar rasam vadai pachadi and dessert" which made the meal more filling in my opinion. The amount of rice given seemed a lot more than other Indian places that I have tried. I didn't quite like the soup in the taali because it was too bitter for me. The lamb was good being very tender.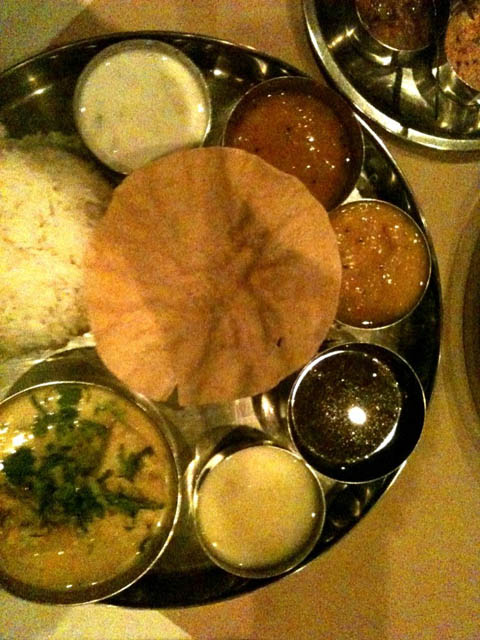 I remember that the service on that visit needed improvement. The server was nice but she was the only server looking after the floor. The restaurant was about 70% full and she was kept quite busy. Our glasses did not get refilled and it took a while to get our bill. Because of the slow service from that dine-in service, I began to get their dosas just as take-out over the years.
Most recently, we went in for a light, dine-in experience for their dosas. They came with a trio of chutneys including apple, coconut, and tomato.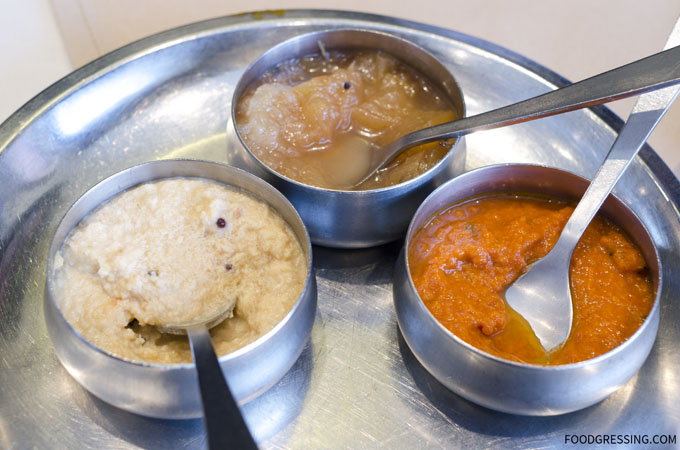 The egg dosa was topped with egg, onions, and chillies. Pretty good overall and you could really taste the egg in it.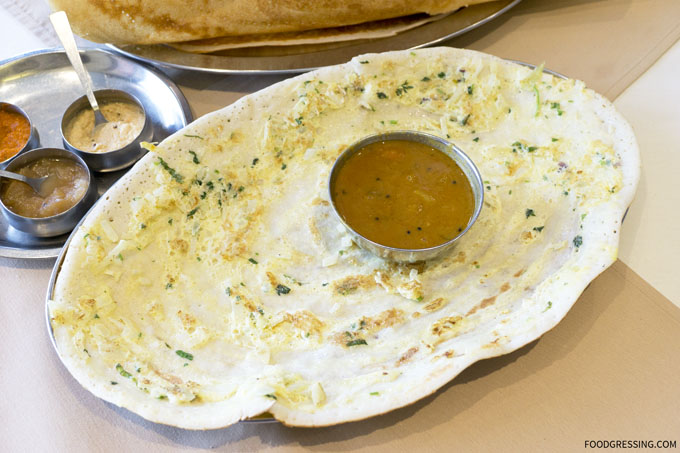 The masala dosa was stuffed with a wonderfully hot filling of potatoes, peas,and carrots. Texture was on point being thin, crispy and not too oily.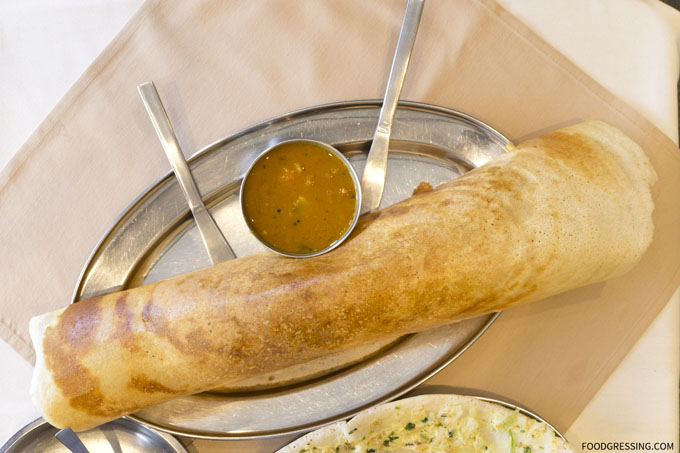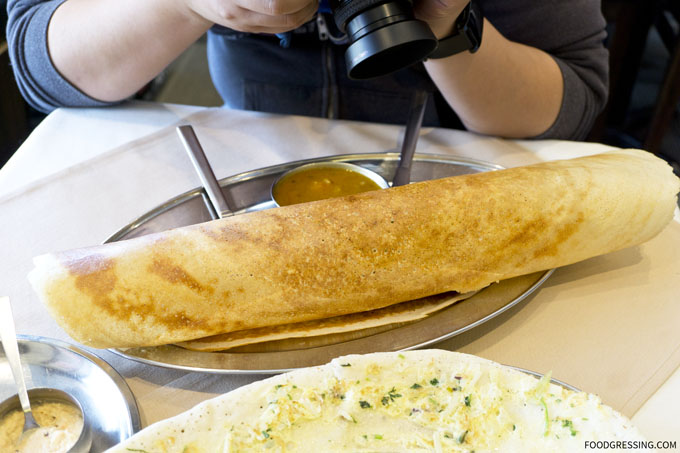 Overall Impression of Chutney Villa
Chutney Villa's staying power in the Vancouver food scene highlights how customers have enjoyed their South Indian comforting dishes. Their dosas are "da bomb" and their deeply-flavoured curries do not disappoint. Rating: 4/5
Website: Chutneyvilla.com