Newly opened last week is China Gate Vancouver 大宅门 烤鸭 家常菜 – a restaurant that specializes in roast Peking duck and dumplings.
The restaurant takes over the space formerly occupied by Kingsway Sushi at 110-3665 Kingsway, Vancouver.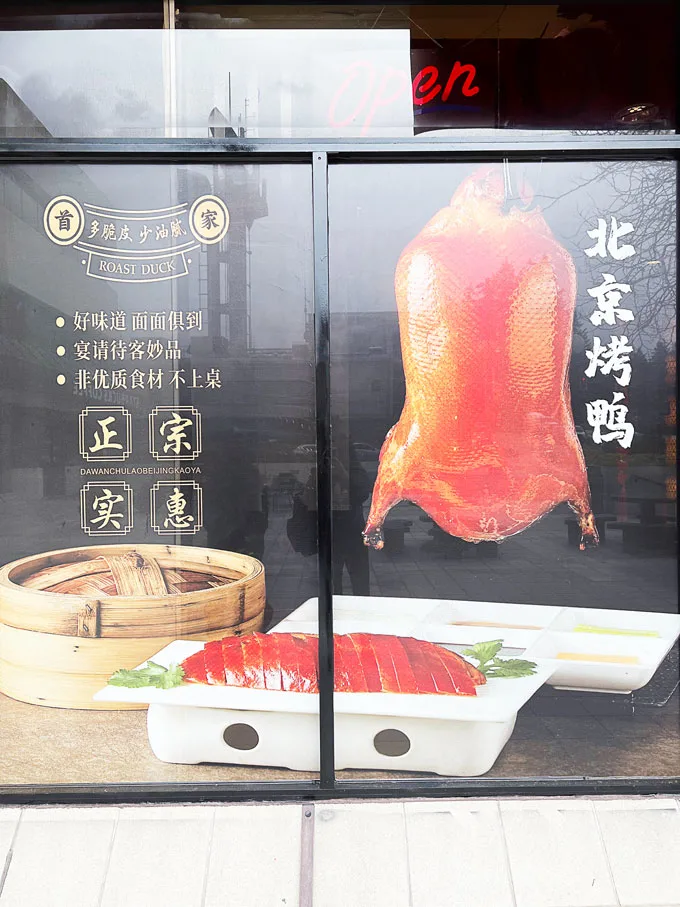 Note: This visit is not sponsored.
China Gate Vancouver Menu
The menu looks likes to be mixed Chinese cuisine ranging from Peking to Shanghai, Cantonese, Sichuan Spicy and a bit of Taiwanese.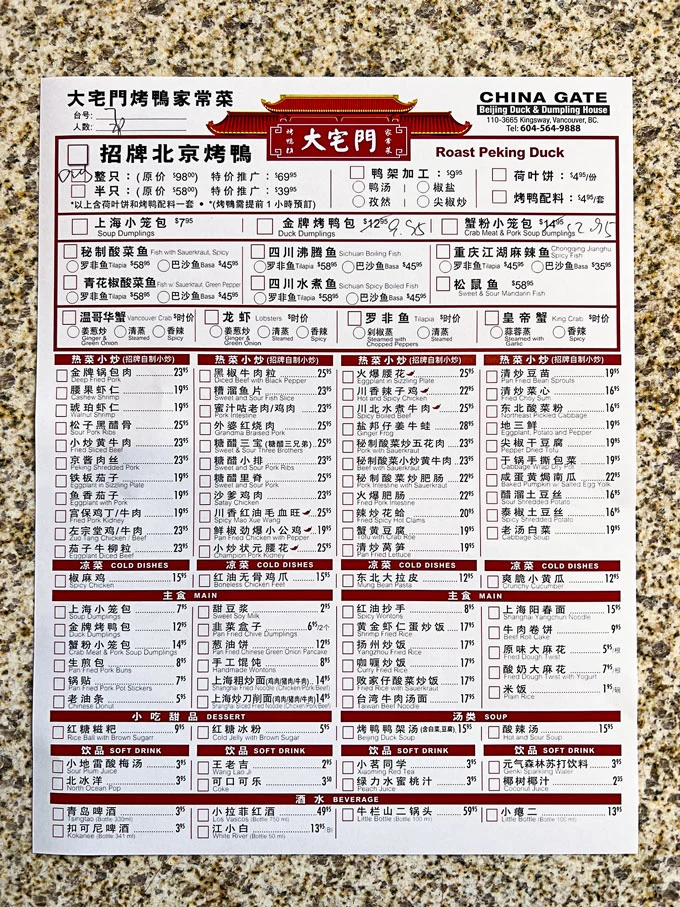 On the menu are Roast Peking Duck (full or half); dumplings (xiao long bao, duck filling or crab & pork); Sichuan dishes (like Sichaun Boiling Fish and Chongqing Jianghu Spicy Fish); hot small plates (like deep fried pork, cashew shrimp, tofu with crab roe, sweet and sour pork and more); cold small plates (like boneless chicken feet, mung bean pasta and so forth).
China Gate is more of a casual restaurant given the price points of their dishes and the types of dishes they are offering compared to more upscale Peking Duck eateries in Vancouver like Quan Ju De and Chang'an.
The menu showcases more standard Chinese fare in general rather than having Chef's specialties with more creative spins.
Rustic Interior
The well-appointed interior features rustic Chinese decor complemented with overhanging lanterns. You will find a mix of private enclaves and dining tables.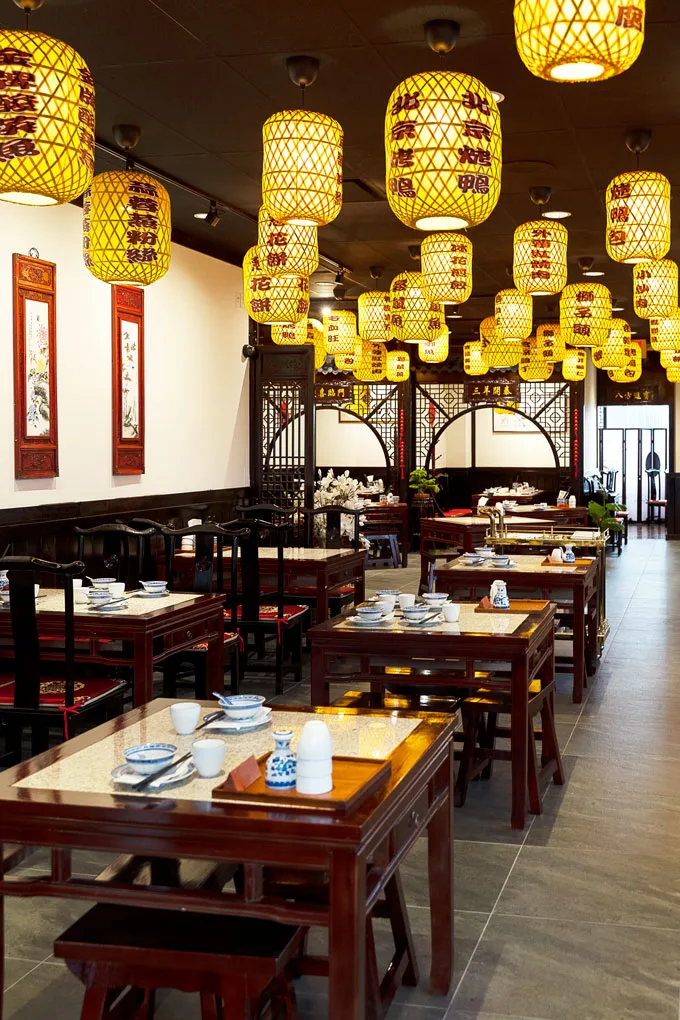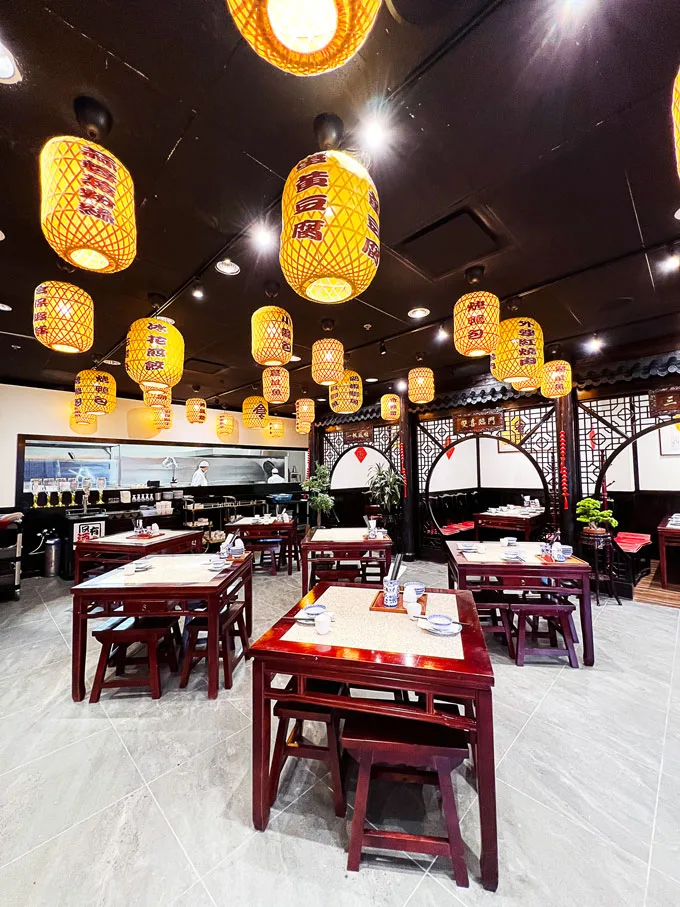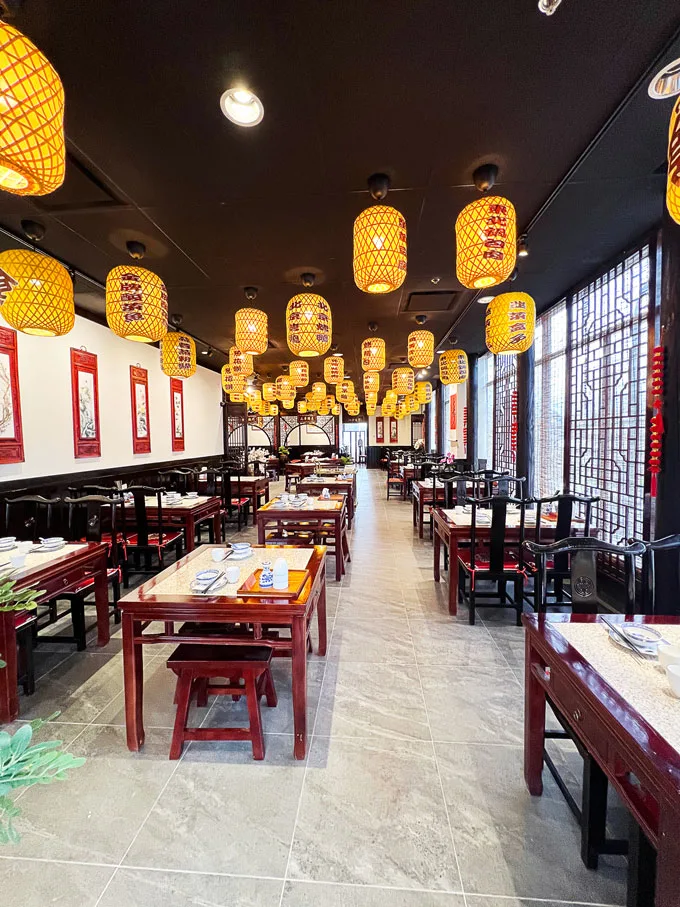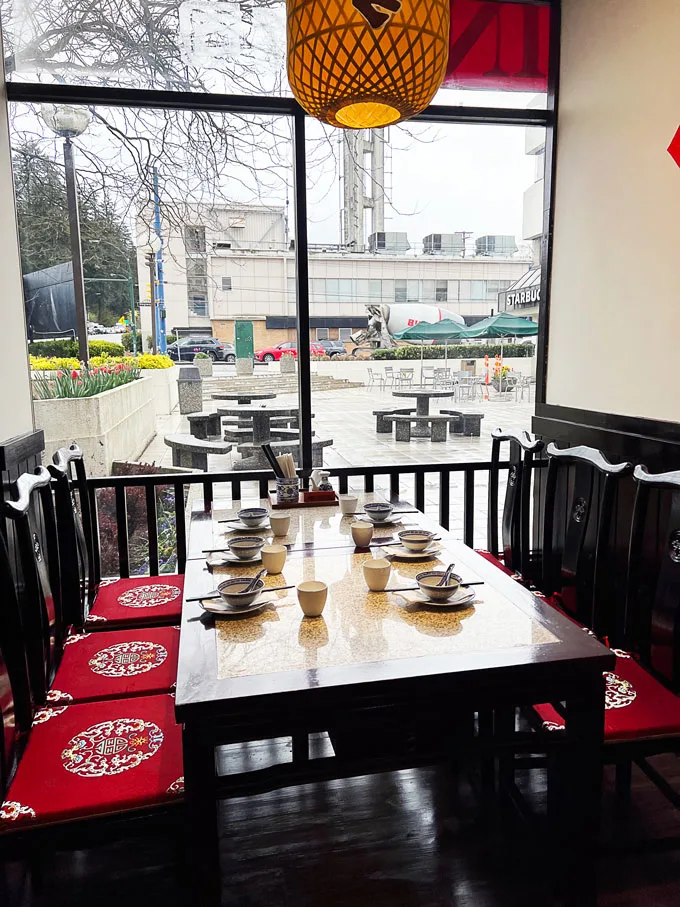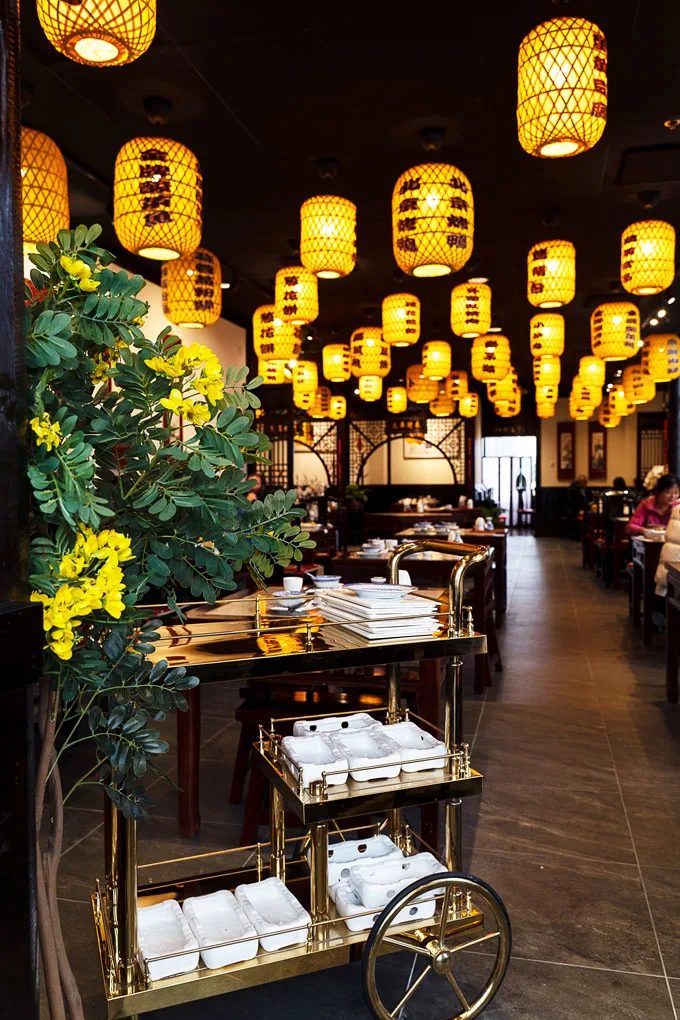 What We Tried at China Gate Vancouver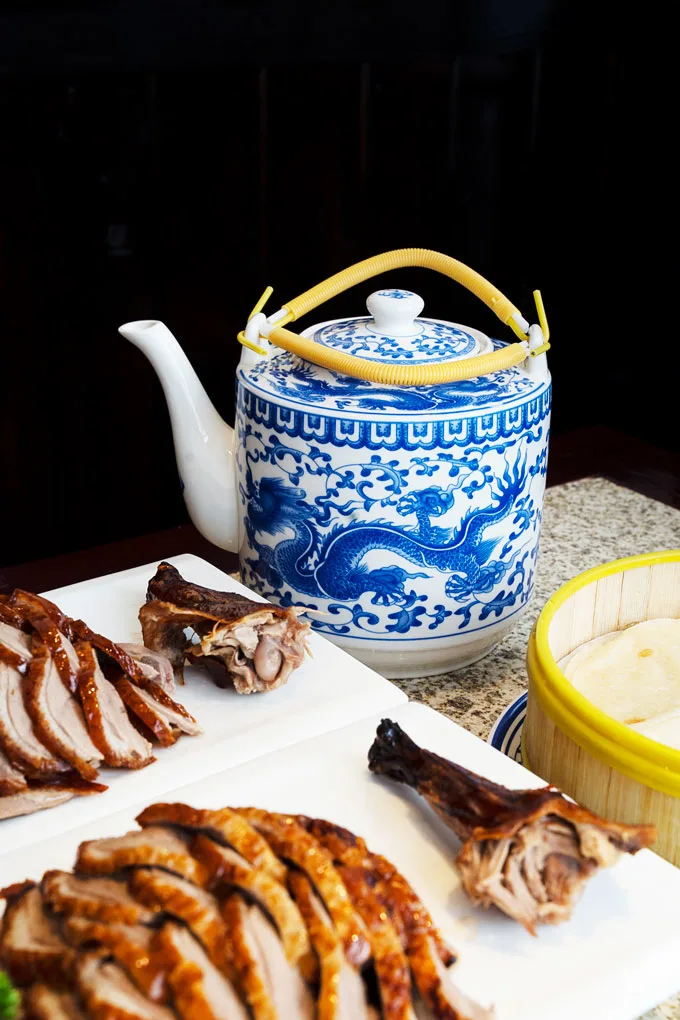 We got the Full Peking Duck ($69.95) carved at tableside which came with condiments and crepes. Although the skin was not the crispiest I've had, the meat was tender.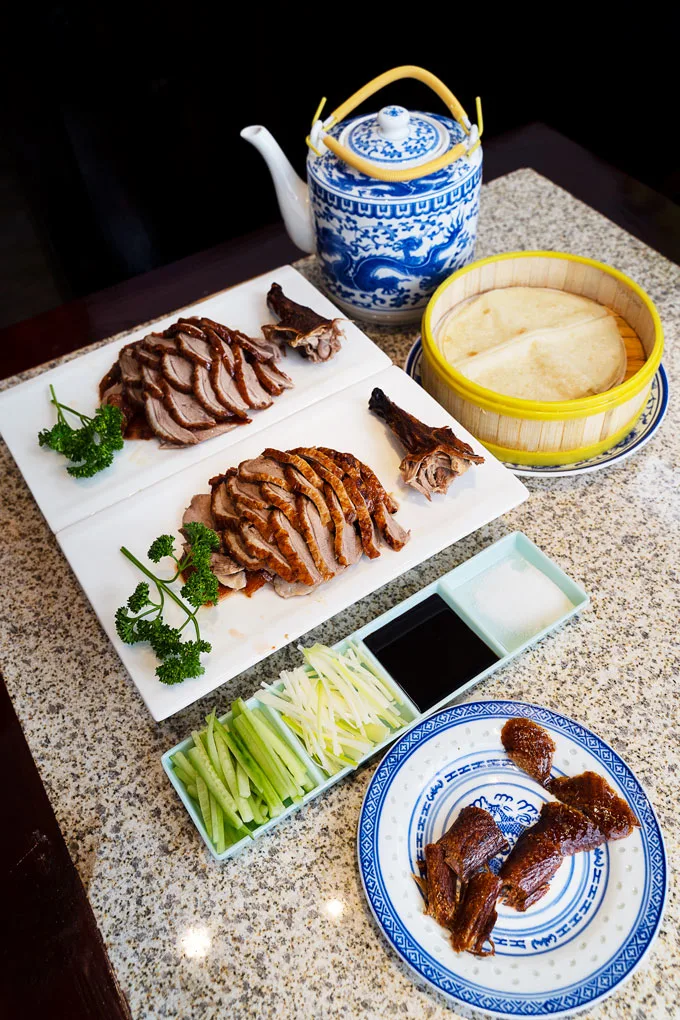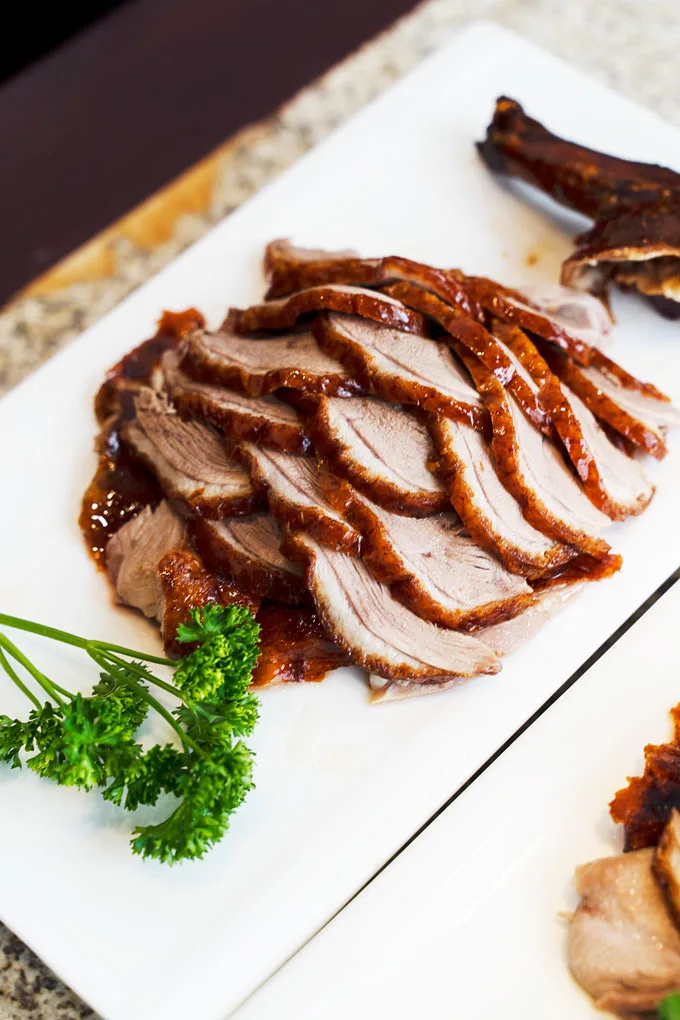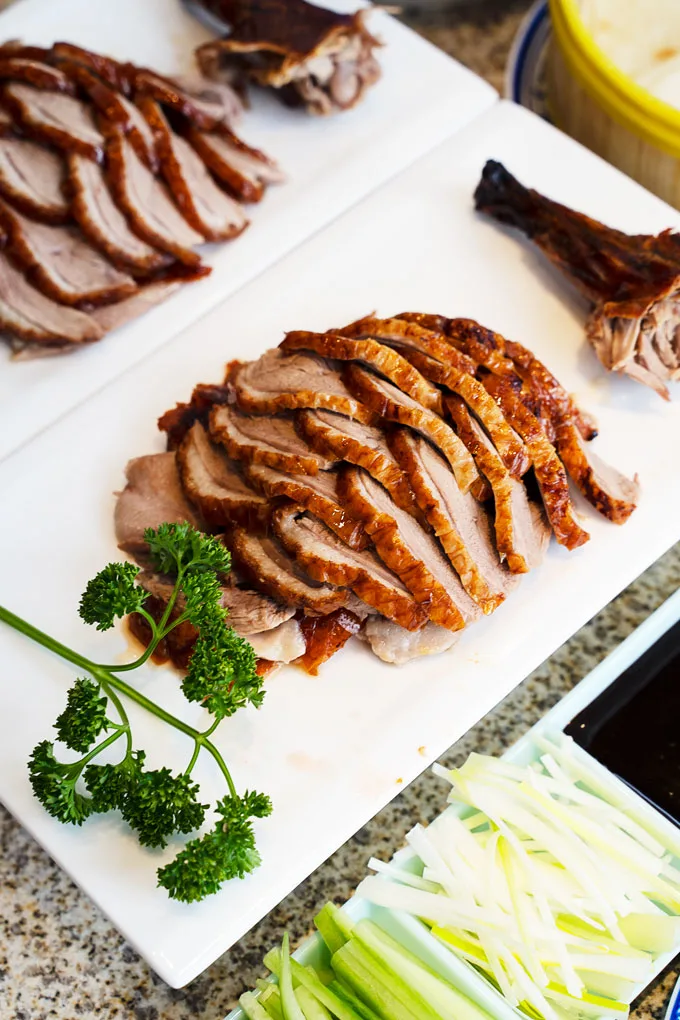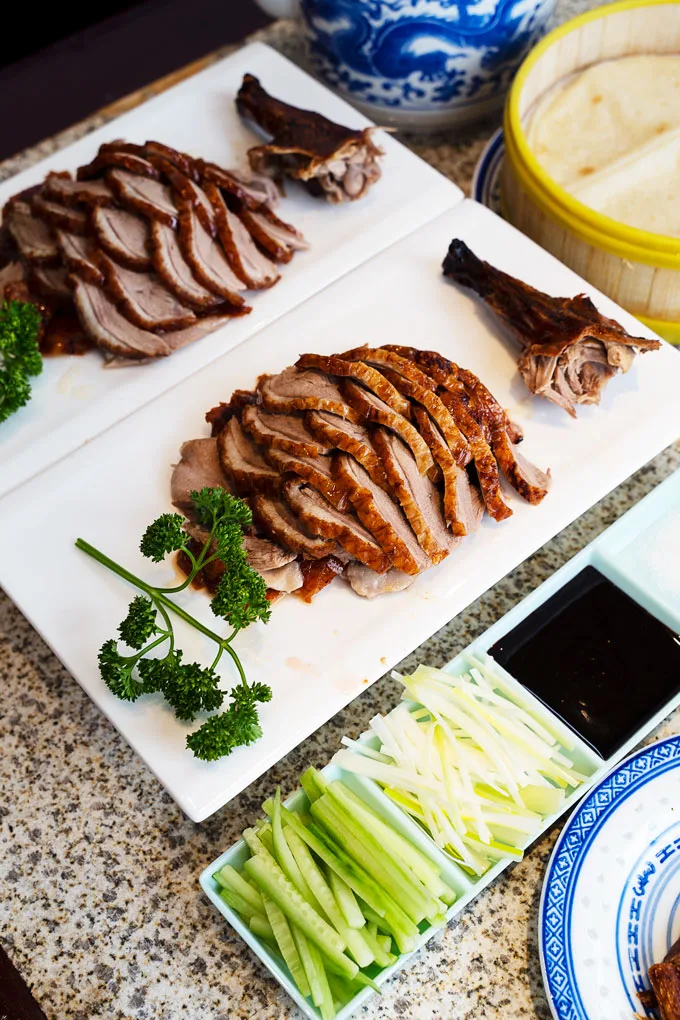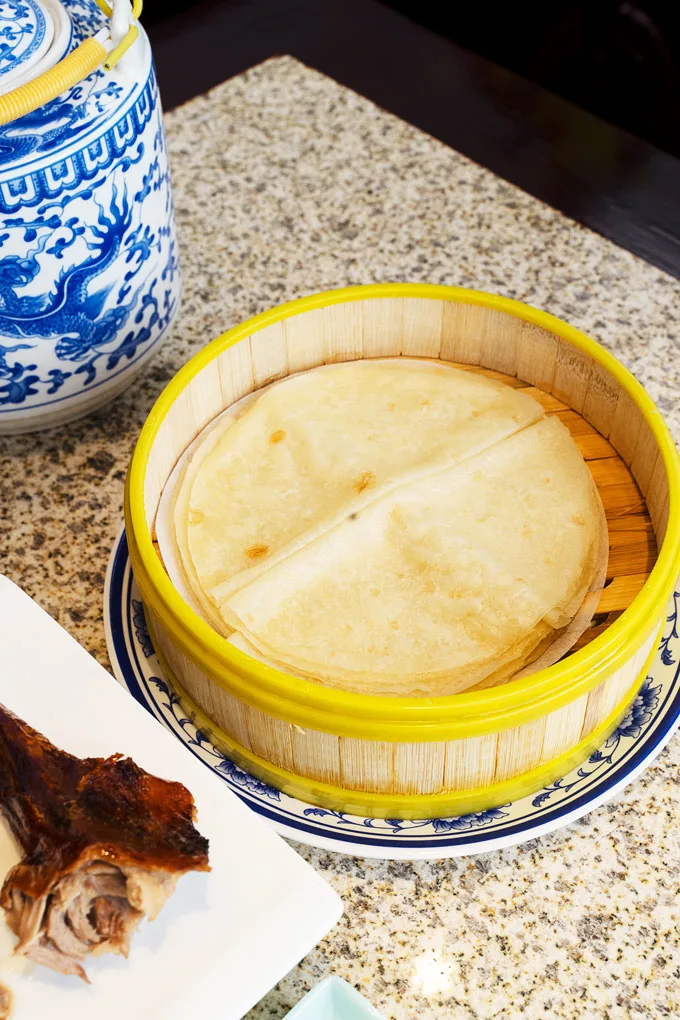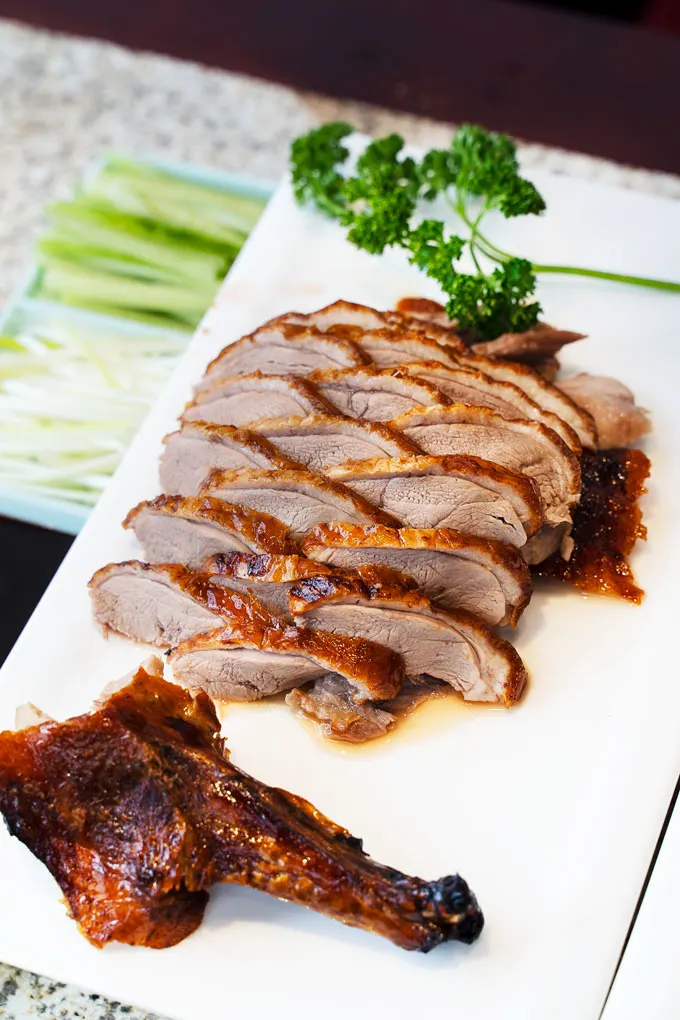 Pro-tip: Preorder the duck!
You do need to preorder the duck but they only need an hour heads-up before your arrival. I called in about an hour ahead for a reservation for the duck. They got a few negative reviews on Google because customers did not know in advance and needed to wait an hour for the duck.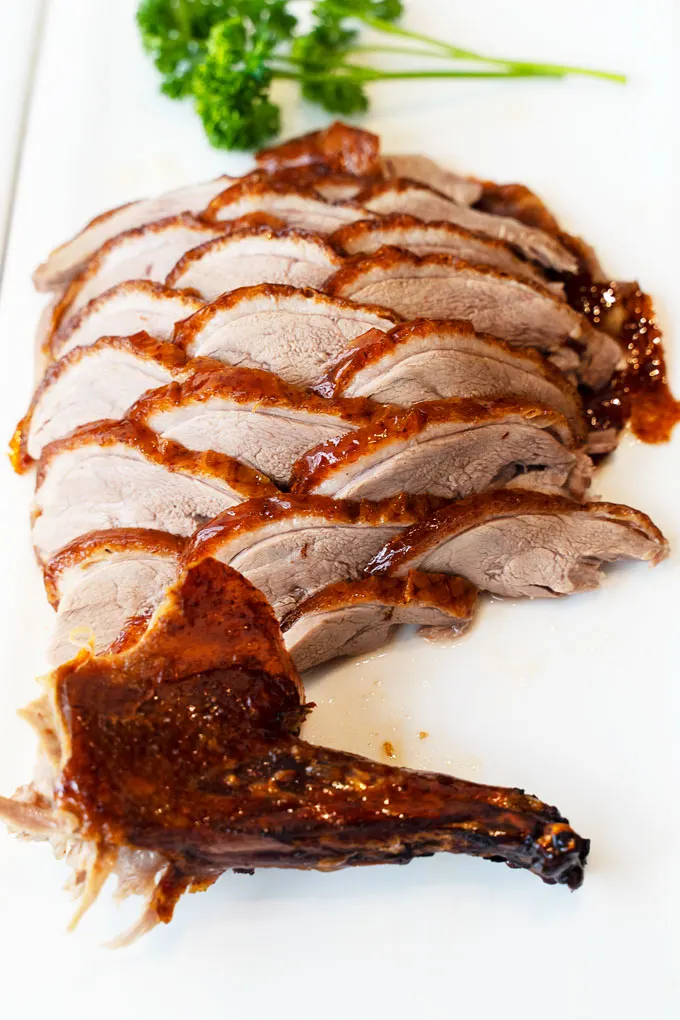 The pork soup dumplings xiao long bao had a nice, thin skin with a juicy, rich broth. They look to be handmade.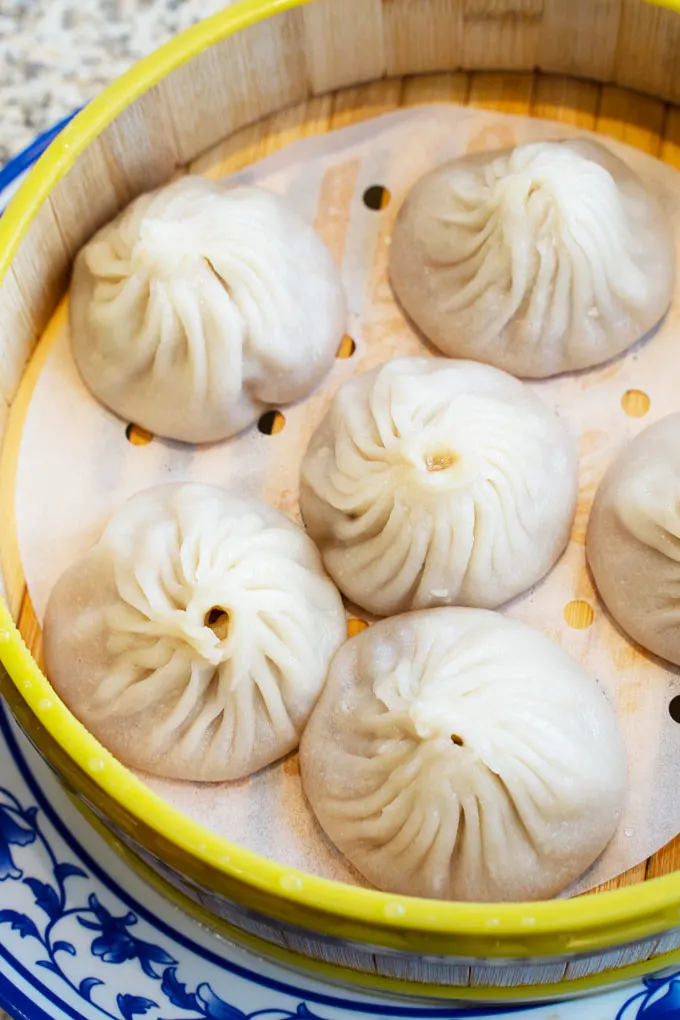 The duck dumplings were tasty and had a strong duck flavour.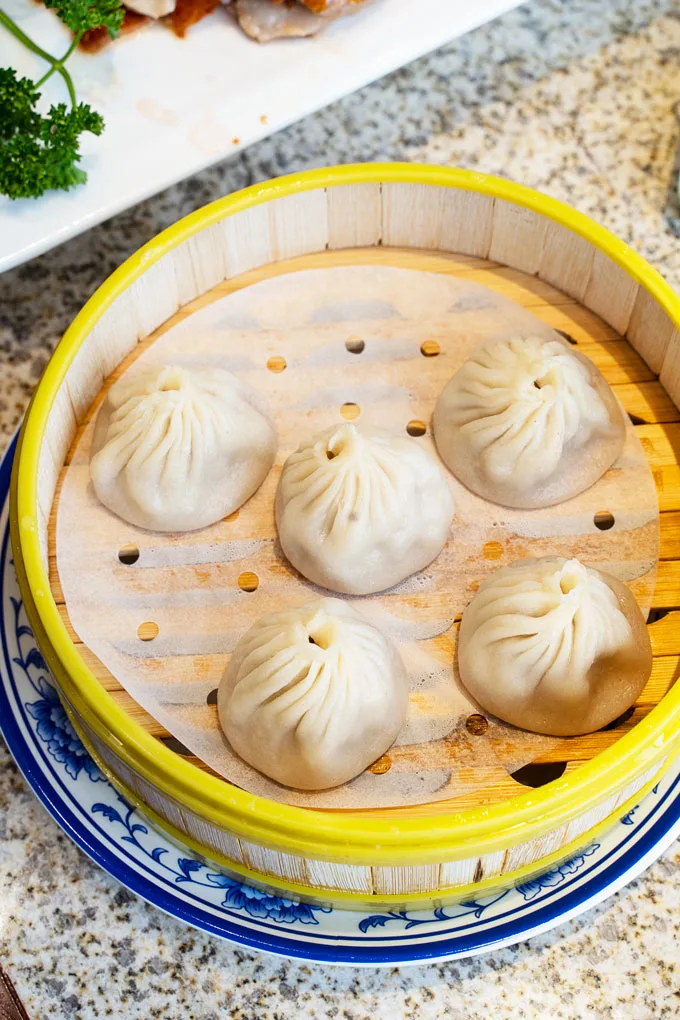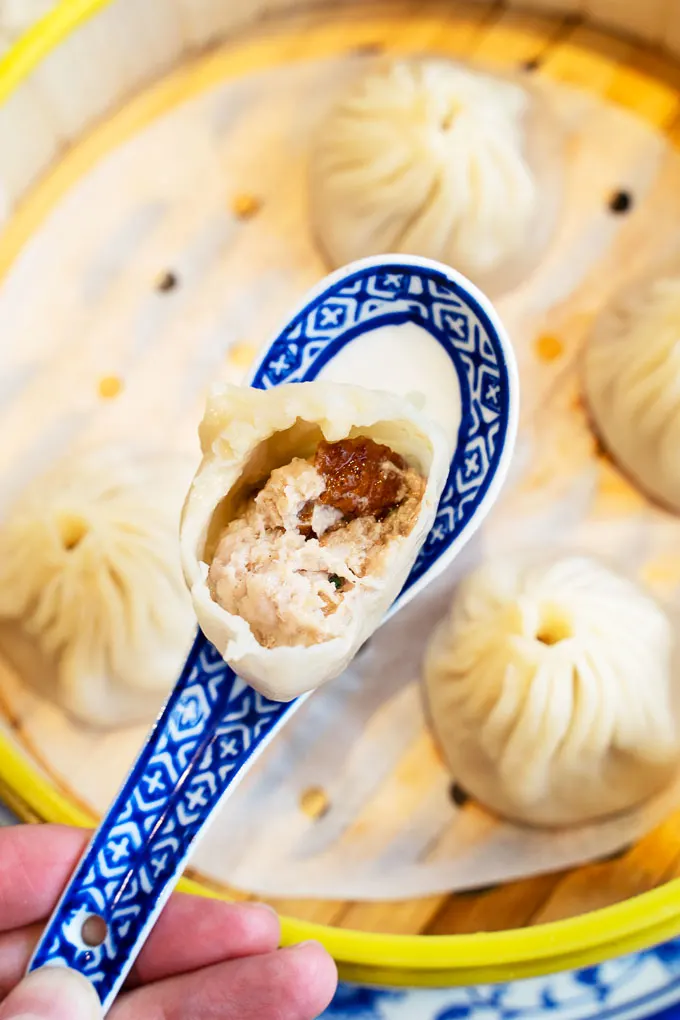 We also ordered the Sweet & Sour Three Brothers featuring shrimp, pineapple pieces, deep fried pork and Chinese donuts coated in sweet and sour sauce presented in a hollowed out pineapple.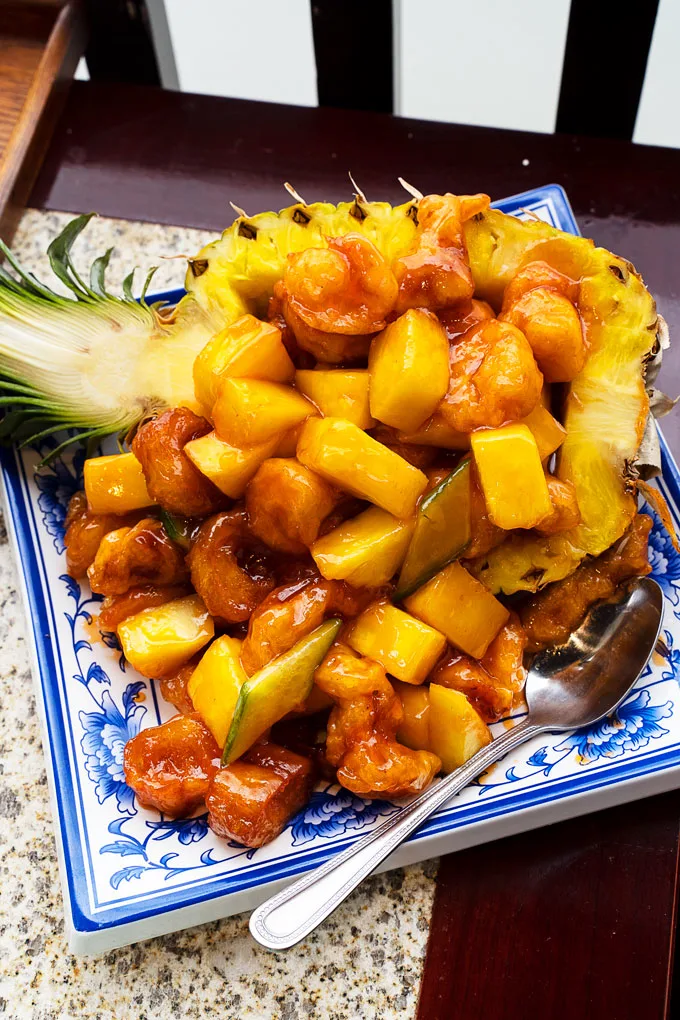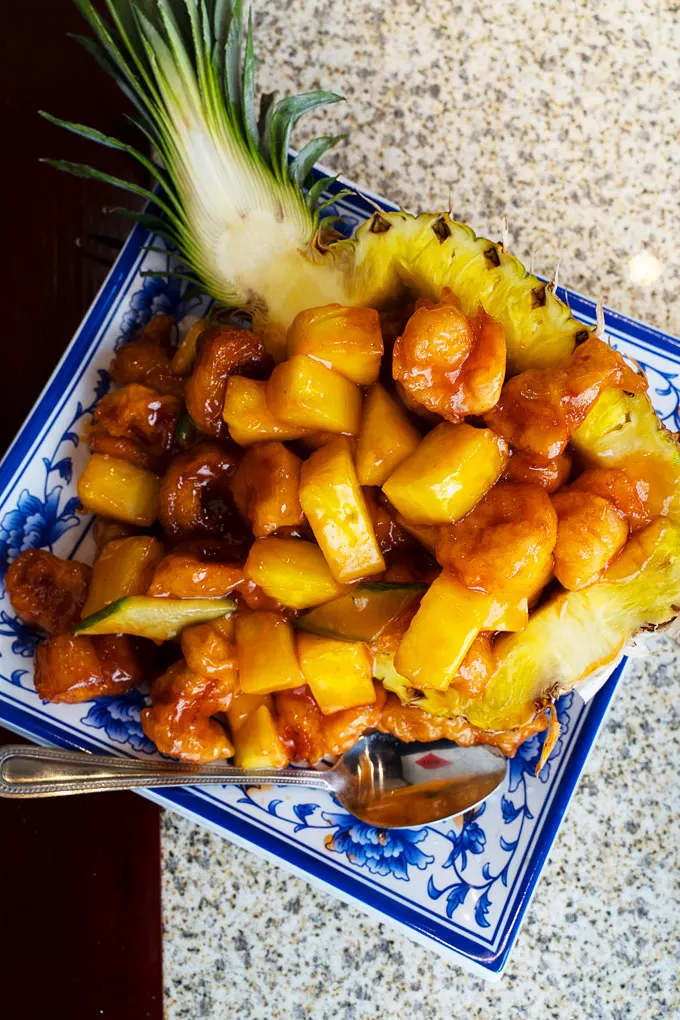 Overall Impression
An issue we had was that the chair height (with cushion on top) was too high for the table, so your legs could really get squeeze between the chair and table.
It was generally an OK experience overall from pricing, portions, flavours, service and quality. I enjoyed dining in a more "private" room (no minimum spend required). I hope they fix the chair/table height issue. Definitely a casual restaurant serving Peking Duck do don't expect an upscale experience.