Food has the power to transport us to another place.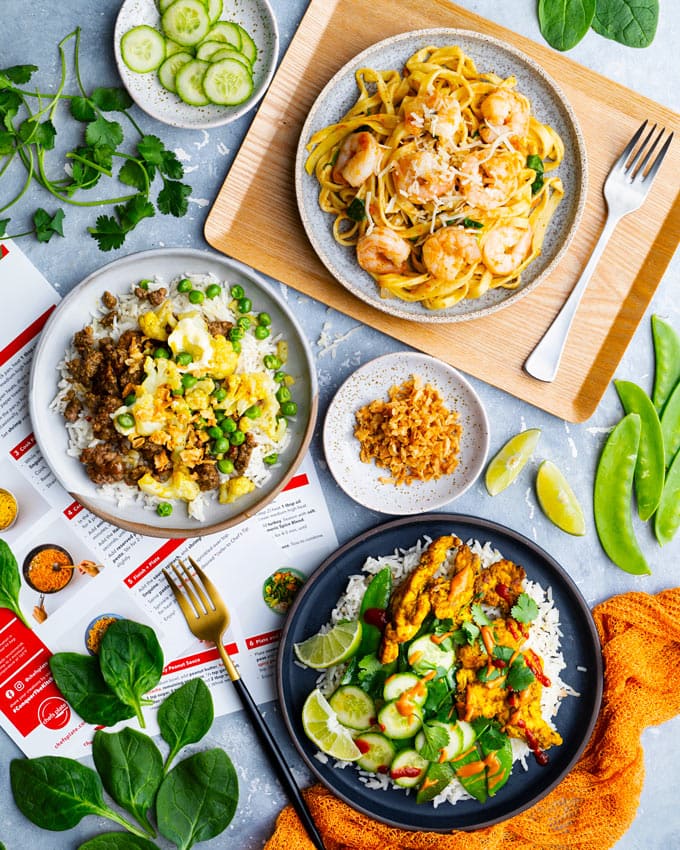 Disclosure: I received complimentary Chefs Plate meal kits to try.
With March traditionally a time of travel, perhaps you are exploring how to experience international flavours from home without the recipe planning and grocery shopping.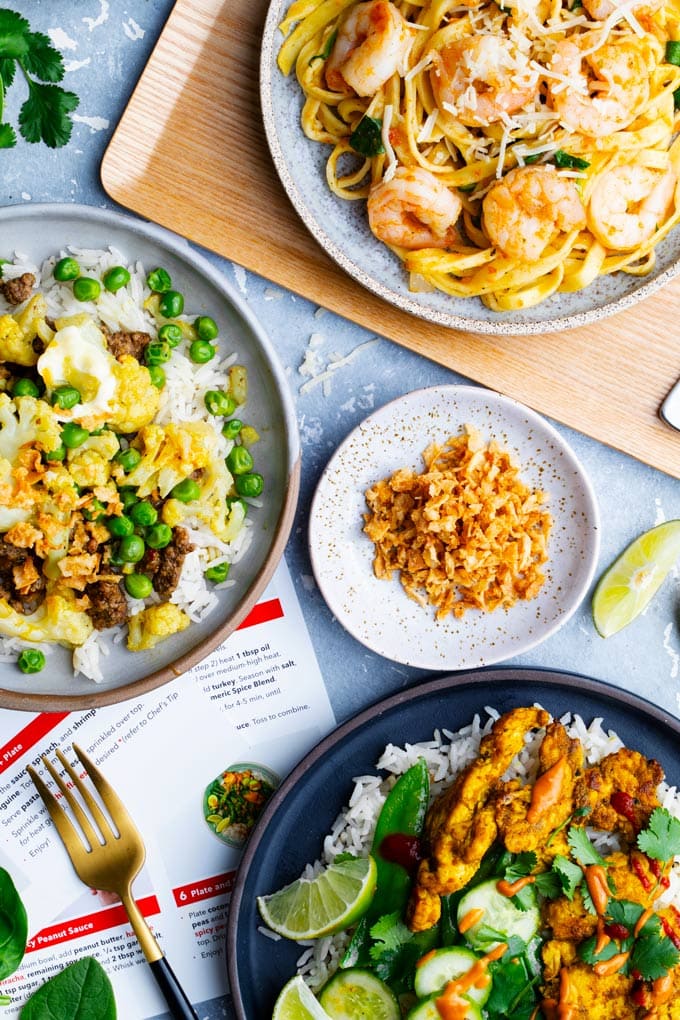 A meal kit can also be a fun at-home activity and allow you focus on the fun parts of cooking with a loved one.
With Chefs Plate, all of the ingredients are pre-portioned and step by step recipe instructions are super easy in about 6 steps or less.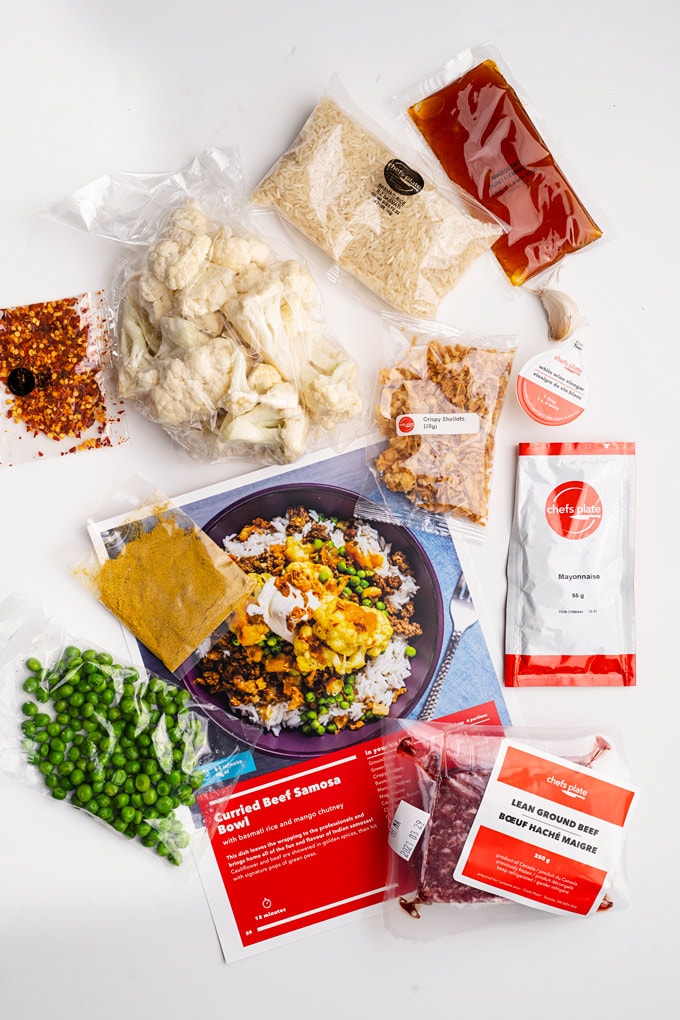 Chefs Plate presents internationally-inspired meal kits and reveals insider kitchen hacks to get you to your international flavour destination in around 15-30 minutes or less.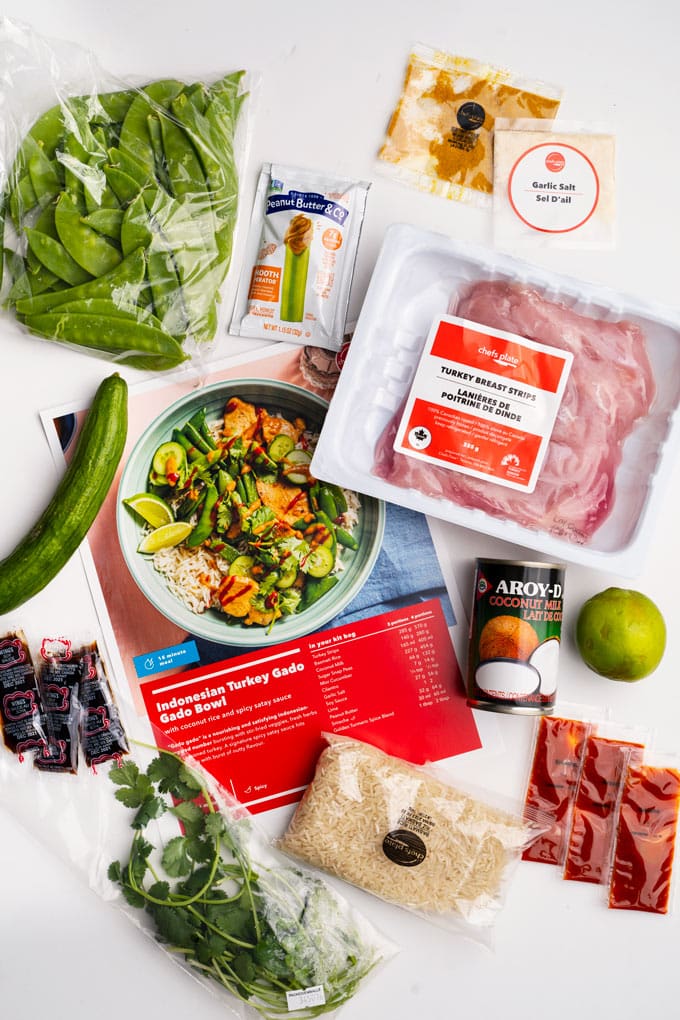 I had the opportunity to try three international-inspired recipes which took 15 minutes to prepare.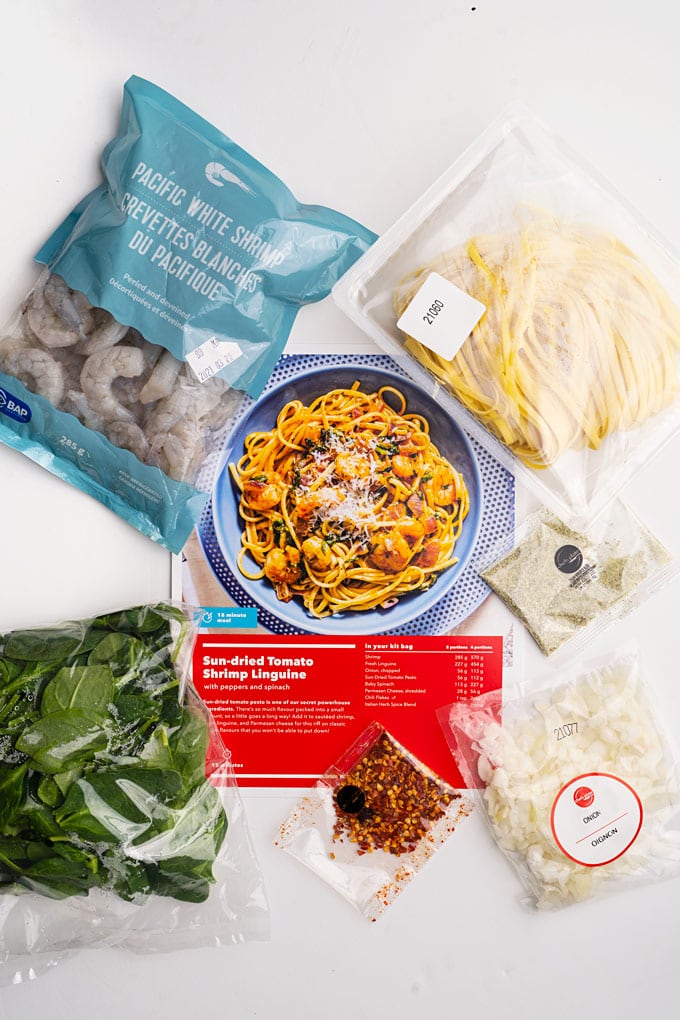 Indonesian Turkey Gado Gado Bowl (spicy!) – a nourishing and satisfying Indonesian-inspired number with stir-fried veggies, fresh herbs and seasoned turkey. The signature spicy satay sauce hits everything with burst of nutty flavour.
Curried Beef Samosa Bowl – a recipe with the fun and flavours of Indian samosas. Cauliflower and beef are showered in golden spices, hit with signature pops of green peas.
Sun-dried Tomato Shrimp Linguine – classic Italian flavours with sautéed shrimp, fresh linguine, and Parmesan cheese.
I really thought these recipes were all very good, embracing global flavours and being easy to prepare.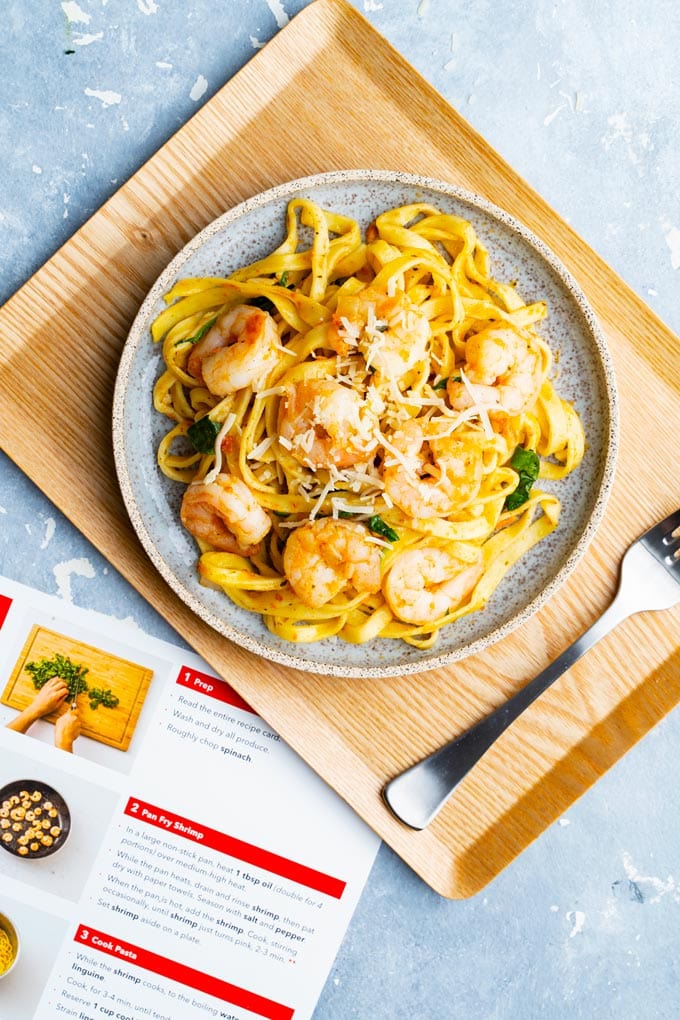 The recipes were very approachable and tasted pretty much like how they were named.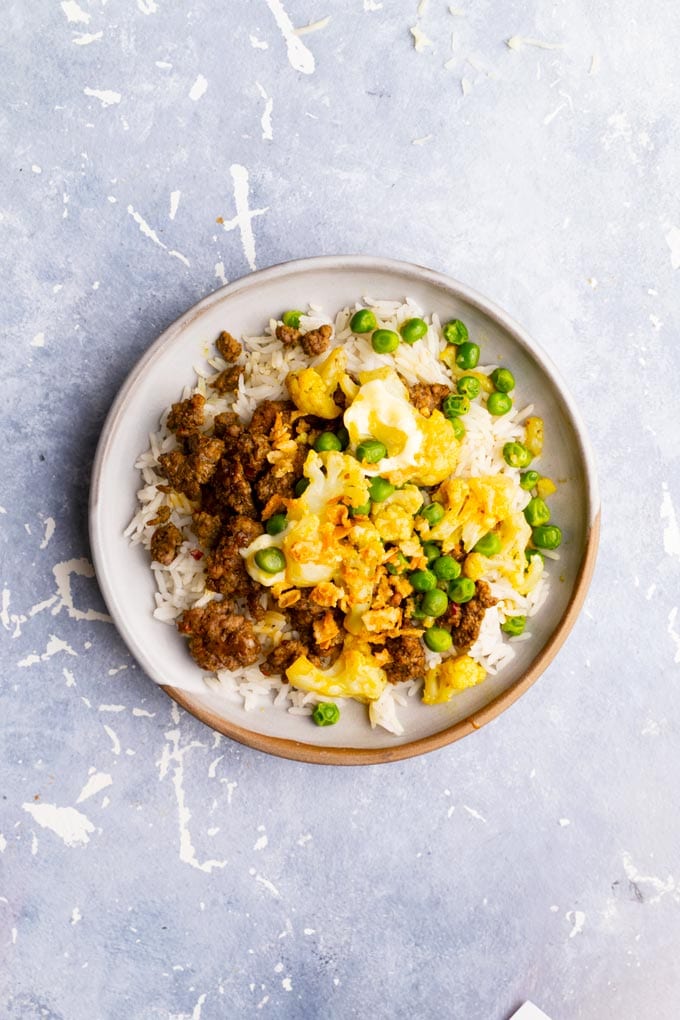 Find out more www.chefsplate.com.