Newly opened in Kerrisdale is the second location of Chase Tea (formerly Le Tea). The local tea shop originated in Richmond at Continental Centre. I was invited to try for a media tasting of a few of their drinks. Here's a look at my experience.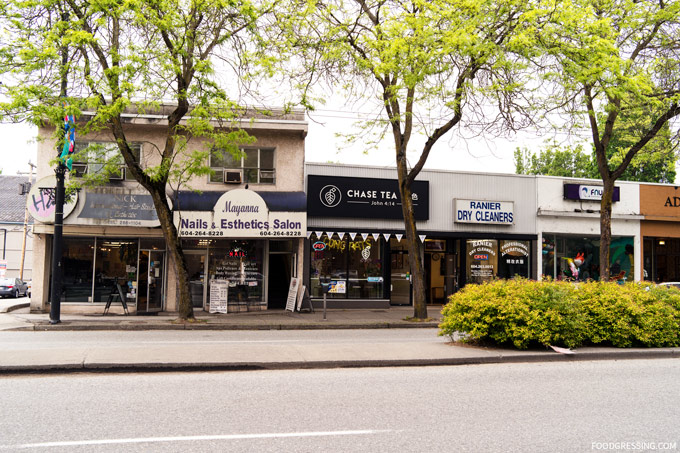 ---
Interior
Chase Tea Kerrisdale's interior is simple and modern with a few dining tables and a counter by the window.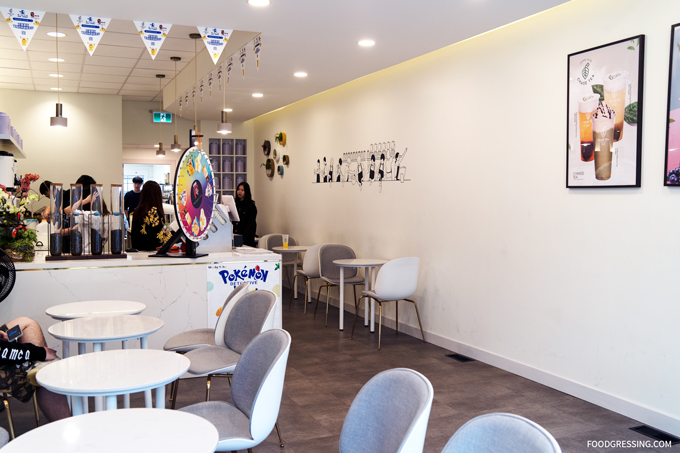 ---
Chase Tea Menu
Chase Tea's menu features Freshly Brewly Cheese Tea, Calpis Tea, Fruit Tea, Uji Matcha Tea, Latte, Brown Sugar Pearl Milk, Milk Tea and Ice Drip Tea. The drinks are around $5 – $6. Click here to see a larger photo of the menu.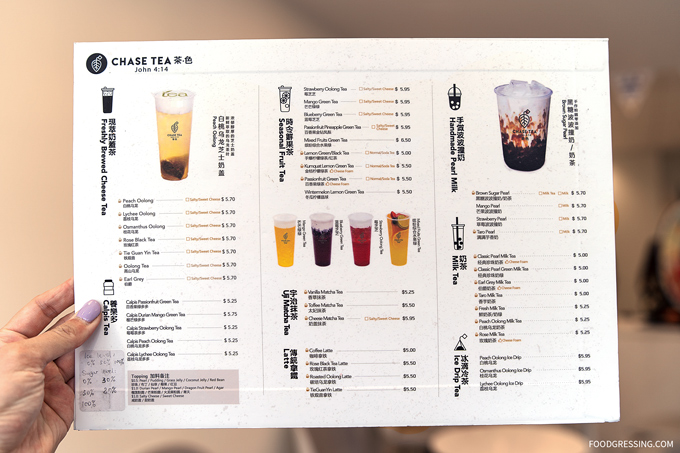 ---
What I Tried
Chase Tea offers salty or sweet cheese layers with their drinks. The cheese tops are mousse layers made with cream cheese and heavy cream. They are meant to add more texture and flavour as the tea passes through the layers.
I had the brown sugar pearl milk with a salty cheese layer. The cheese layer made the drink more creamy, smooth and a little more interesting than the classic brown sugar pearl milk. Pearls were nicely soft and chewy..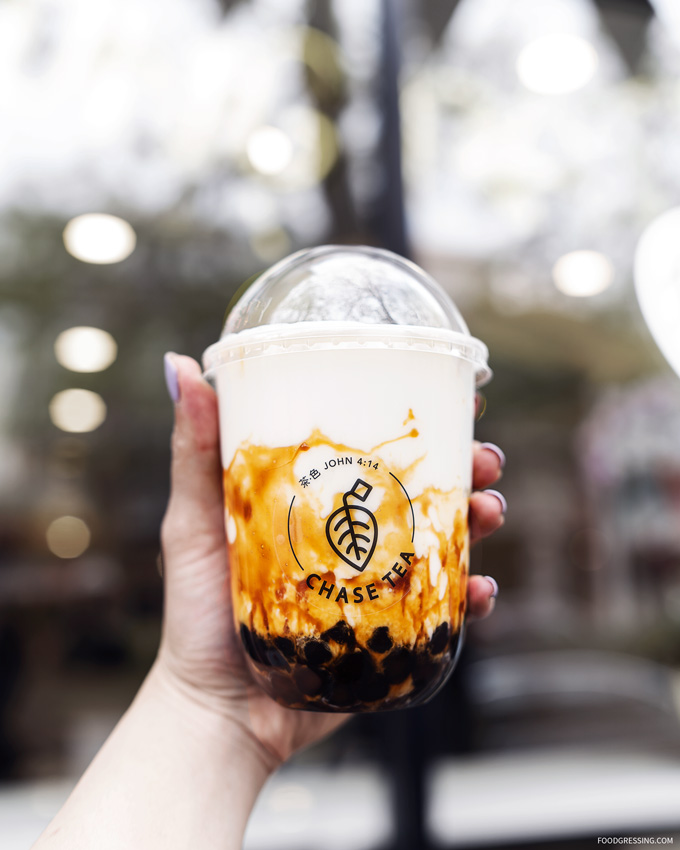 I also enjoyed one of their most popular drinks, Peach Oolong with a salty cheese layer. The tea flavour was very refreshing and I liked the sweet and saltiness of the drink.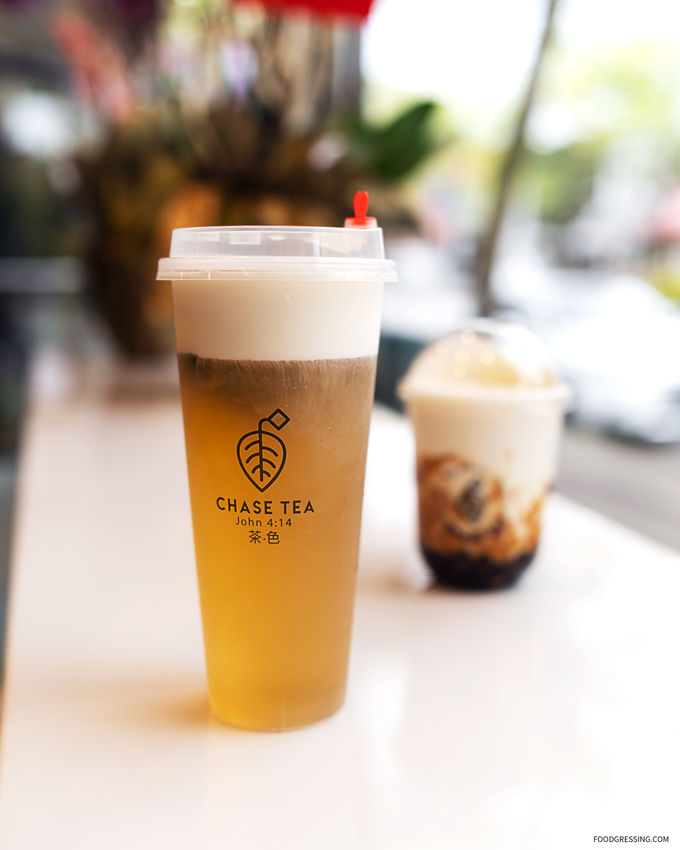 The drink also had a neat leaf design on top.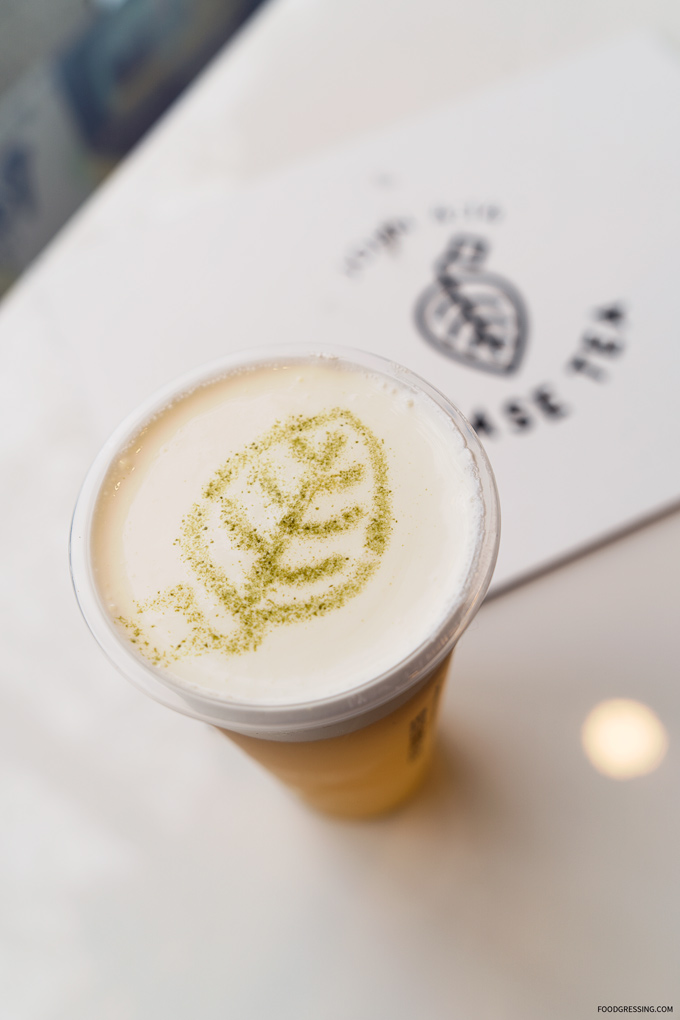 I'd be interested in returning to Chase Tea in the future to try more of the drinks especially their cheese teas.
---
Chase Tea
2065 West 41st Ave, Vancouver, BC
1161-3778 Sexsmith Rd, Richmond, BC
www.instagram.com/chaseteacafe
---
Related post: