My last visit to Bubble Queen was very enjoyable (see post here) and I was eager for a revisit.  This time around, I went to their Richmond location at 8888 Odlin Crescent.  Prior to Bubble Queen, I had attended a media dinner at Taiwanese stiry-fry restaurant, Maji, to preview their inaugural Ocean Wise menu.  The tasting did not involve any dessert so I still had room for something sweet to finish off the evening.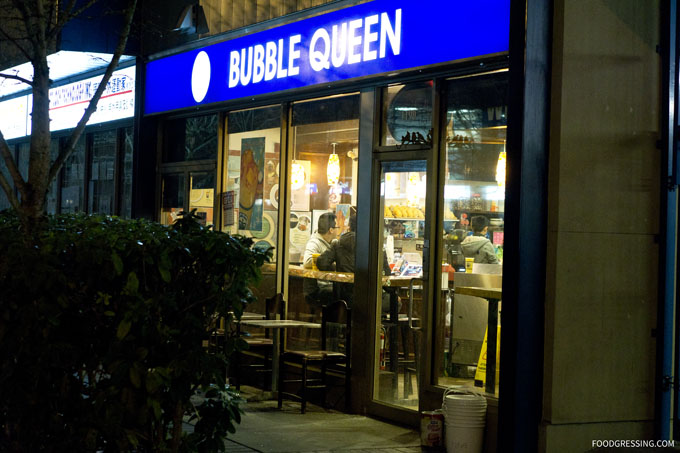 Friendly Service Near Closing
I came into Bubble Queen right at 8:55 pm right before they closed at 9 pm and the girl at the counter still greeted me with a smile.  This was a surprise because I usually don't expect such a friendly service at these type of establishments.
Bubble Queen Menu 
The menu at Bubble Queen is extensive for a bubble tea house; you'll find menus posted on the wall, around the counter and above the counter.  There is a lot to look at.  Bubble Queen offers many different flavours of bubble waffles available like chocolate, sesame, coffee, pineapple and more.  You can even have toppings for the bubble waffle like oreo crumble and shredded dried pork.  Choices for bubble tea are aplenty (fresh fruit, powder, ice cream, slushes) and they offer espresso-based drinks also.  Check out Bubble Queen's Zomato listing for photos of their menu.
What I Tried
The girl at the counter happily took my order of a Fresh Mango Cubes Slush with Pearl ($7.50) and a Classic Milk Tea with Pearl ($4.50).  The mango slush with pearl is sort of a mini-meal in itself; it's dense, slushy and very refreshing.  The bottom is slush and the top had fresh mango cubes.  The mangos that they used were ripe and sweet.  Very delicious.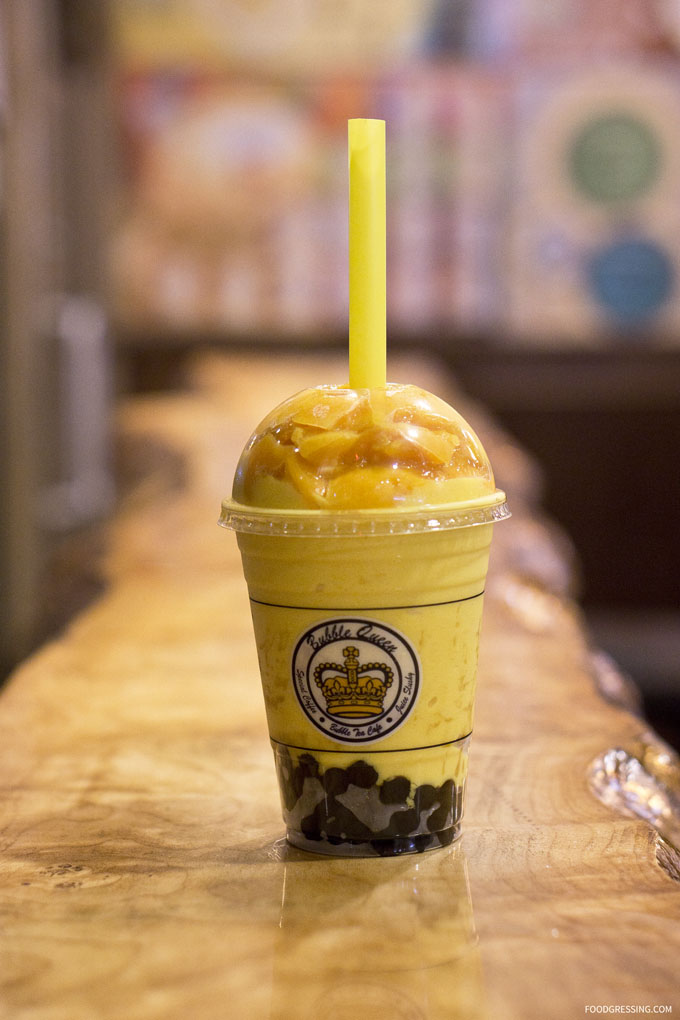 The original milk tea had a noticeably strong tea flavour.  Definitely a contrast to the weak, tea flavour from Shiny Tea.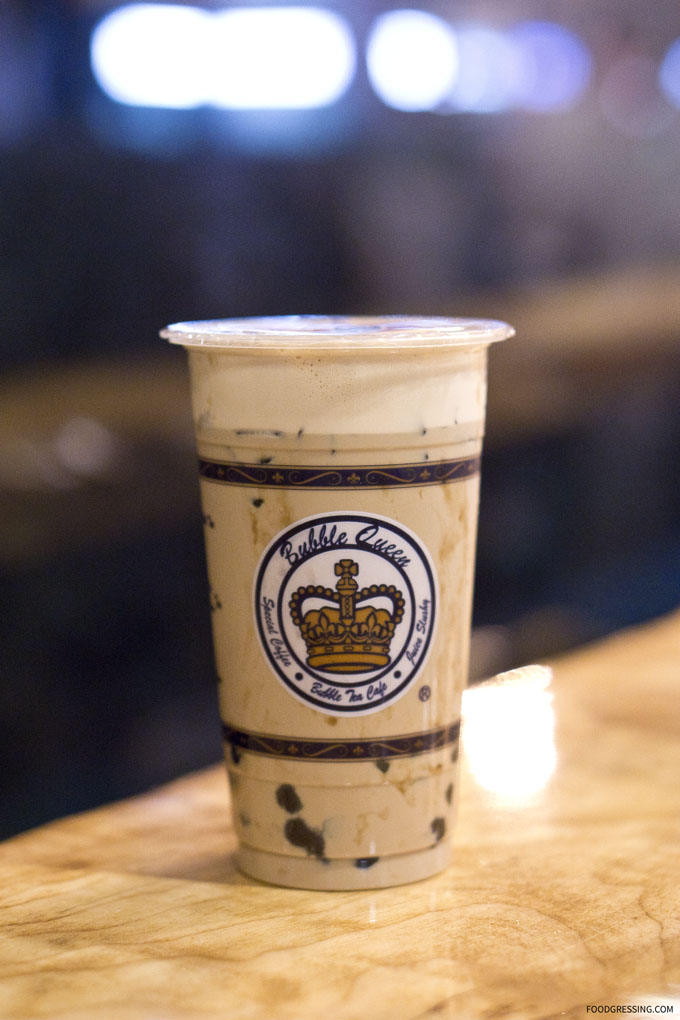 Overall Impression
The fresh mango cubes slush with pearls was really good and I recommend it.  It's sort of pricier because they use fresh fruit. I continue to be a fan of Bubble Queen and would return in the future.  Bonus points for service with a smile.  Rating: 4.5/5
Instagram: @bubblequeencafe