My family and I recently had the unique opportunity to stay at the brand new Best Western Plus in Merritt. Now, when I say brand new, I mean it had just opened three days prior to our stay! We were lucky to be one of the few people to stay in Merritt's newest, largest and most modern facility. Looking for accommodation in Merritt? Read more to find out why you should stay at the Best Western Plus Merritt.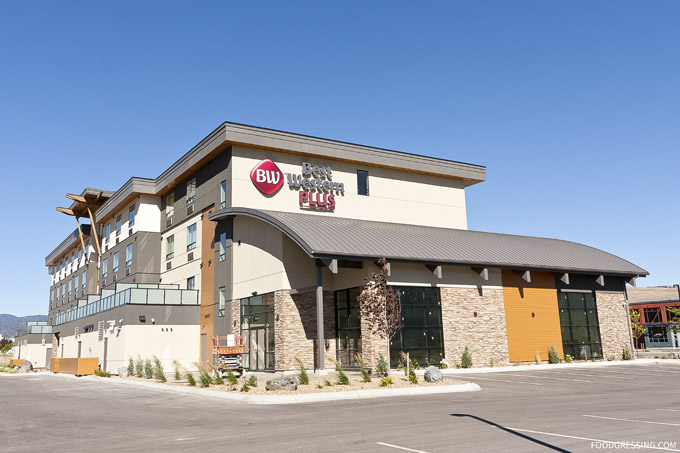 Disclosure: This hotel stay was complimentary in collaboration with Best Western Plus Merritt and Tourism Merritt.
When we arrived at the hotel lobby, we were pleasantly surprised to see how shiny and spacious it was. Below is a photo of the hotel lobby and you can see how shiny the floor is based on the reflections. I also quite appreciated that the hotel was well air-conditioned (which is great for hot weather in Merritt) and is 100% smoke-free. With tall ceilings and wide hallways, this hotel had a grand sort of feel. The hotel is also family-owned and Annop the General Manager made the check-in process swift and easy.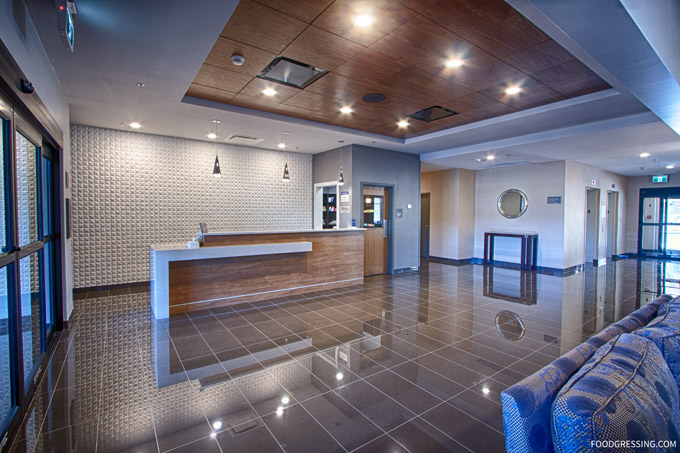 We enjoyed a double standard queen room which was generous in space and had a beautiful red and taupe colour theme. Here'a brief video tour of the room we stayed in:
The quality of sleep was excellent as it was quiet throughout the hallways and neighbouring rooms. The air conditioning which had a wall-mounted control system was minimally noisy. The beds were cozy, comfortable and luxurious. It reminded me of the beds from somewhere like Luxtex.co with their soft cloud beds.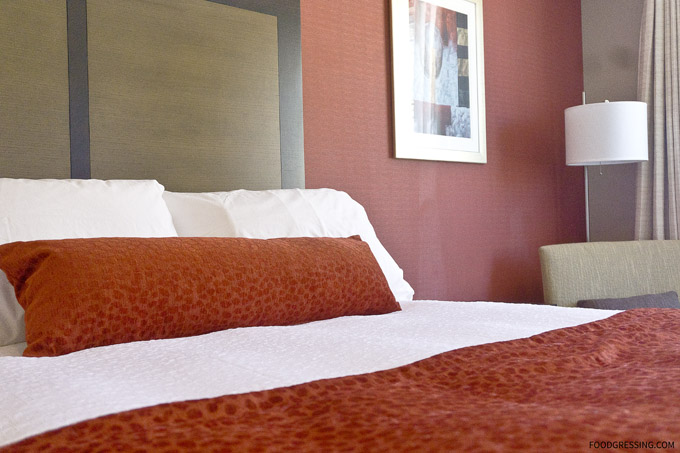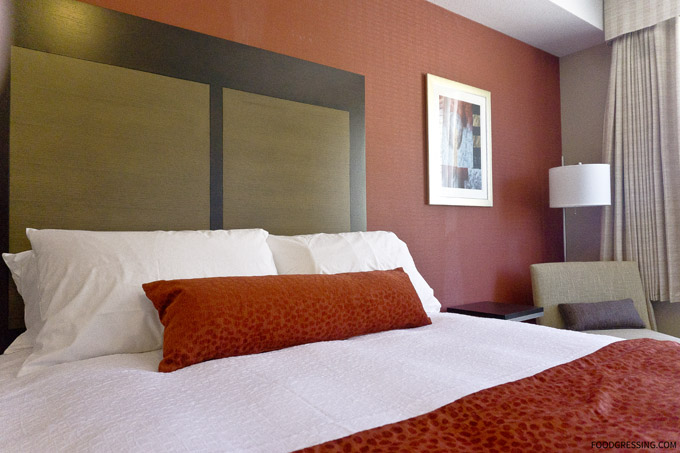 The bathroom was clean, bright and had lots of counter space along with an adequate number of towels. I did notice that the water pressure for the shower head was a bit slow but I assume this is normal given the dry conditions in Merritt.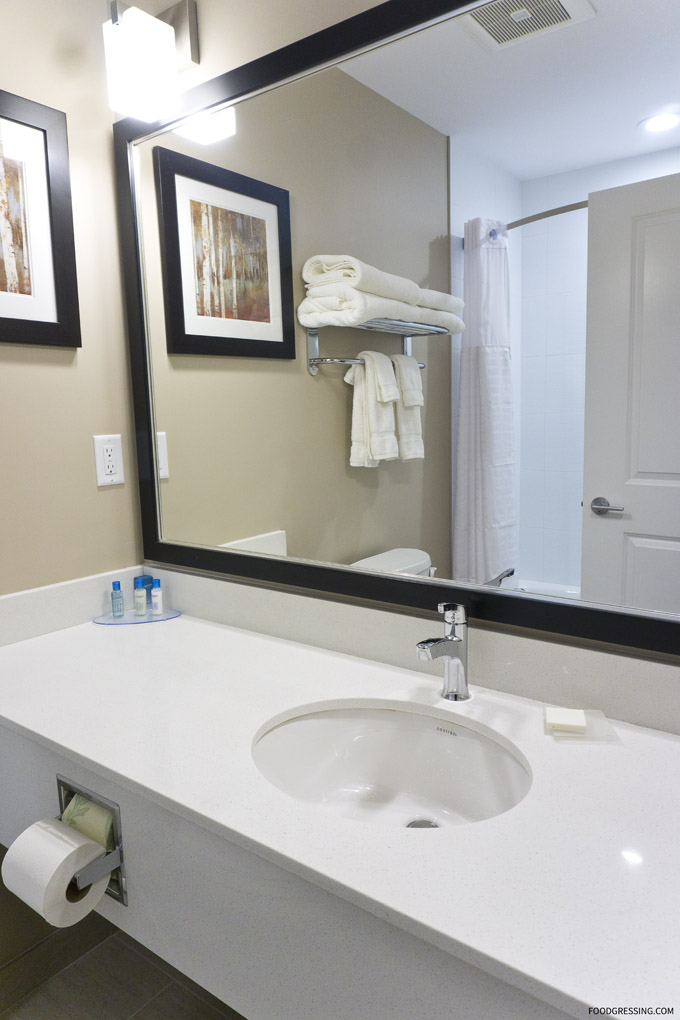 Other amenities that we enjoyed in our room include high-speed wireless internet, hardwired Internet, and 43-inch LED televisions with On Demand movies. I quite liked the kitchen area which featured a microwave, a decently sized compact fridge, a single serve coffee and tea maker and an additional sink.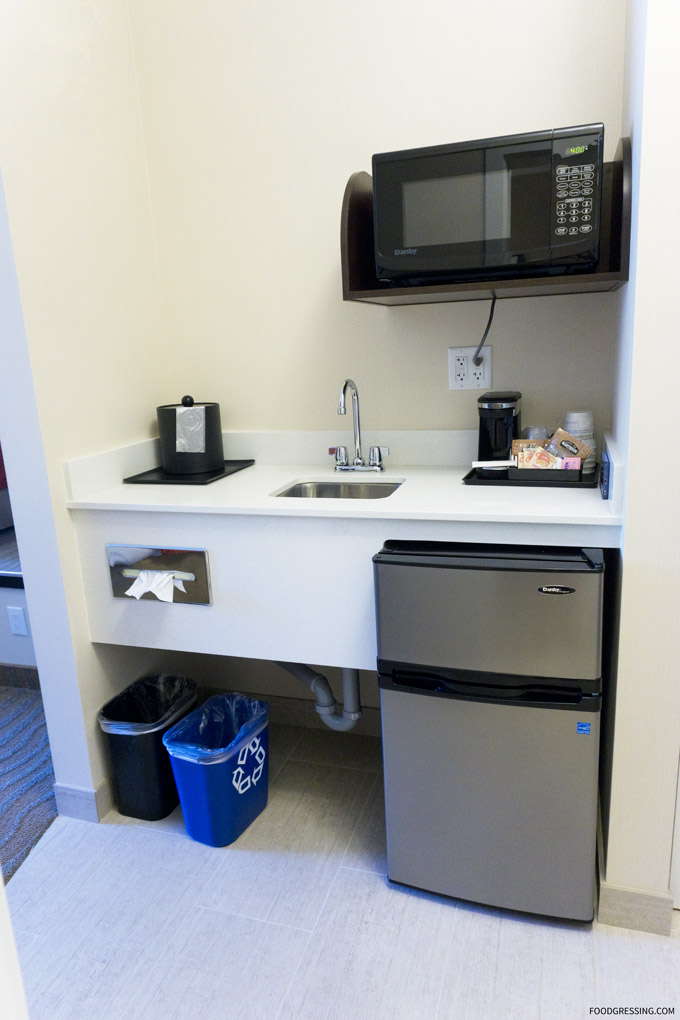 Guests who stay at the Best Western Plus Merritt can enjoy complimentary breakfast. The breakfast area along with the seating is very spacious. You'll find self-service waffles, eggs, sausages, fresh fruit, yogurt, cereal and assorted bread and pastries.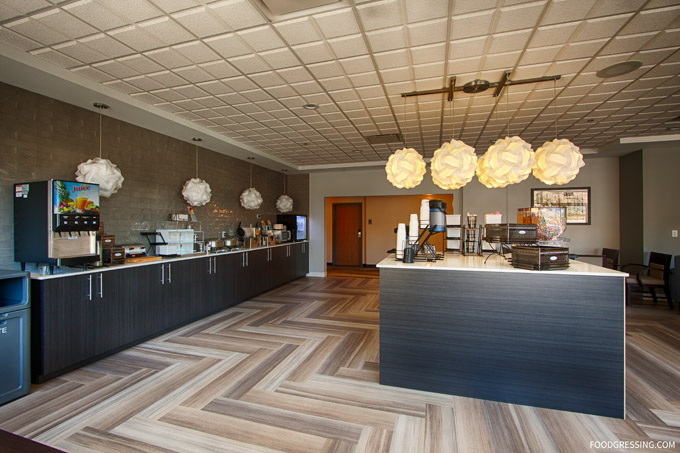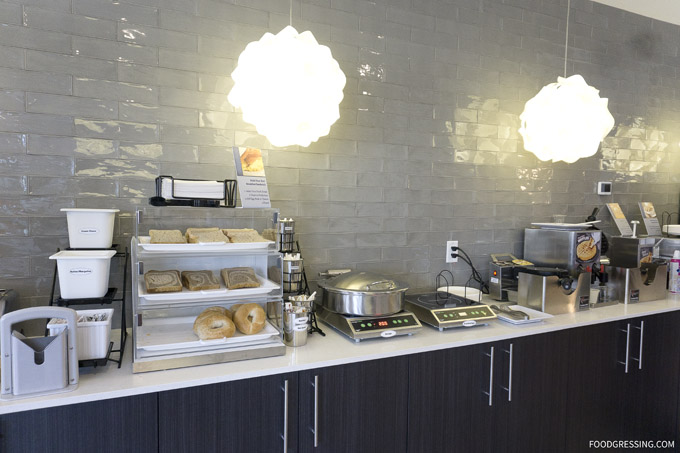 The hotel property offers complimentary parking and features a large parking area which is good for commercial vehicles as well. If you own a Tesla, the Best Western Plus Merritt would be a terrific place to stay as Tesla stations are available to charge up your electric car.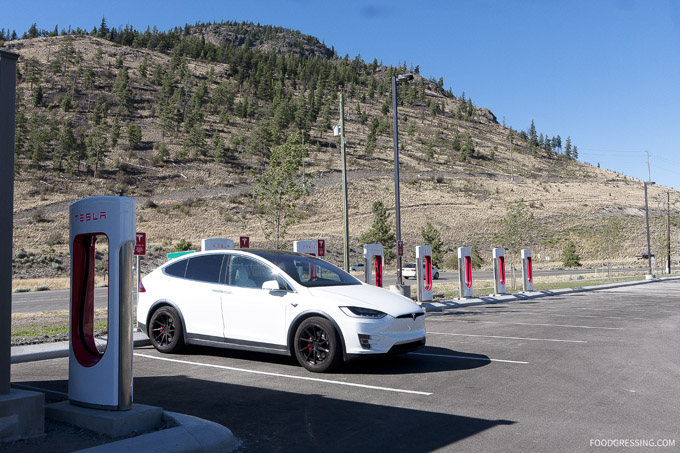 At the time of our stay, the pool area was not open but it is expected to be available soon. The location of the hotel is convenient with many restaurants and big box stores like Walmart and Superstore within a 5 minute drive.
Overall Impression of Best Western Plus Merritt
My family and I enjoyed our stay at the Best Western Plus Merritt. I highly recommend staying at this brand new hotel with convenient amenities like free parking and free breakfast. Depending on where you are going in BC, you might achieve better value staying at the Best Western Plus Merritt than elsewhere. To read about my other adventures in Merritt, follow https://foodgressing.com/category/travel/merritt/
Related Merritt Travel Articles:
Best Western Plus Merritt
Address: 3969 Crawford Ave, Merritt, BC
Website: www.bestwestern.com