One of the must-see attractions in Merritt, BC is the historic Baillie House. Operated by the Nicola Valley Heritage Society, the Baillie Property consists of a house, barn, store, storage garage and heritage style garden. It serves also as a Merritt Visitor information centre where friendly staff and volunteers offer knowledge of the heritage site and the community. Their commitment to the Baillie Property has helped it become a top must-see site in Merritt on Trip Advisor with a 5 star ranking. Last month, I visited Baillie House during our stay in Merritt.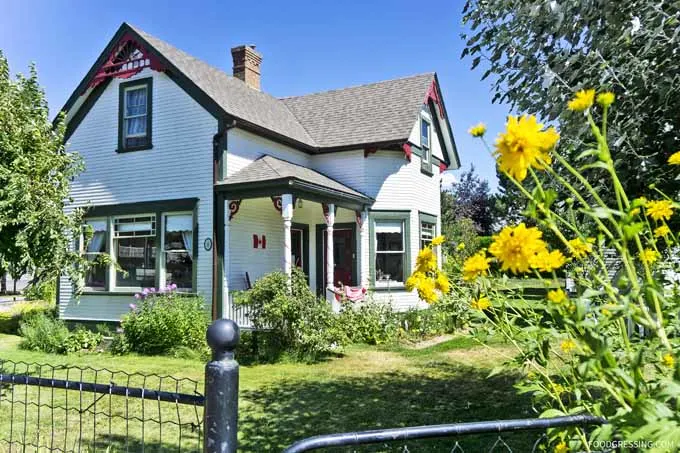 The story of Baillie House begins in 1908 when Cosam Bigney arrived in Merritt to build a home for himself and his mail-order bride. Unfortunately, his fiancee fell in love with someone else on the voyage to Canada. Bigney and his business partner lived in the farm house until their deaths in the early 1930s. In addition to their successful feed and seed business, the two had started a pop bottling business in the basement of the store on the corner of the lot, supplying cold, alcohol-free drinks to local coal miners. In 1938, Melville Baillie bought the property from the City and moved into the house with his family. He continued his work as a blacksmith across the street in a building that has since been taken down.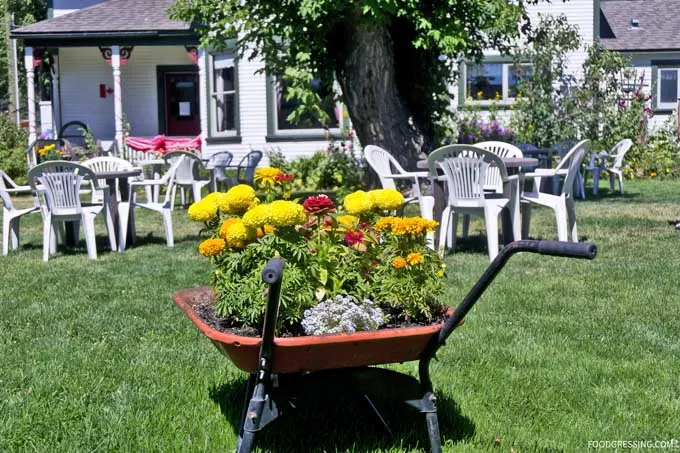 The Baille Property also serves as a thrift store where proceeds go to support the Nicola Valley Heritage Society. I thought there were quite a few interesting and unique items for sale.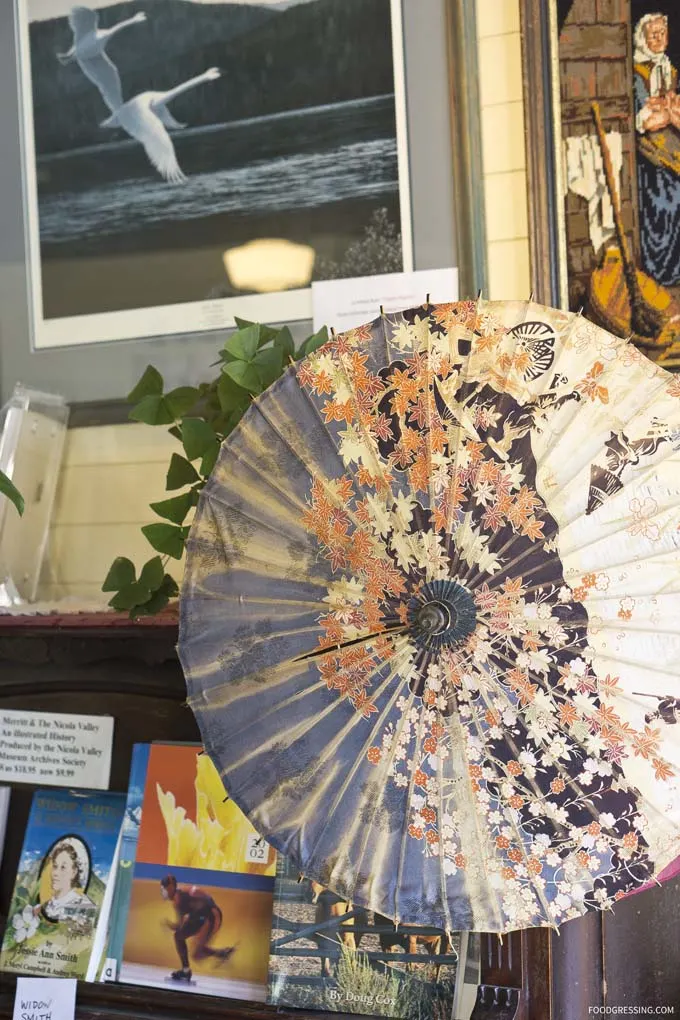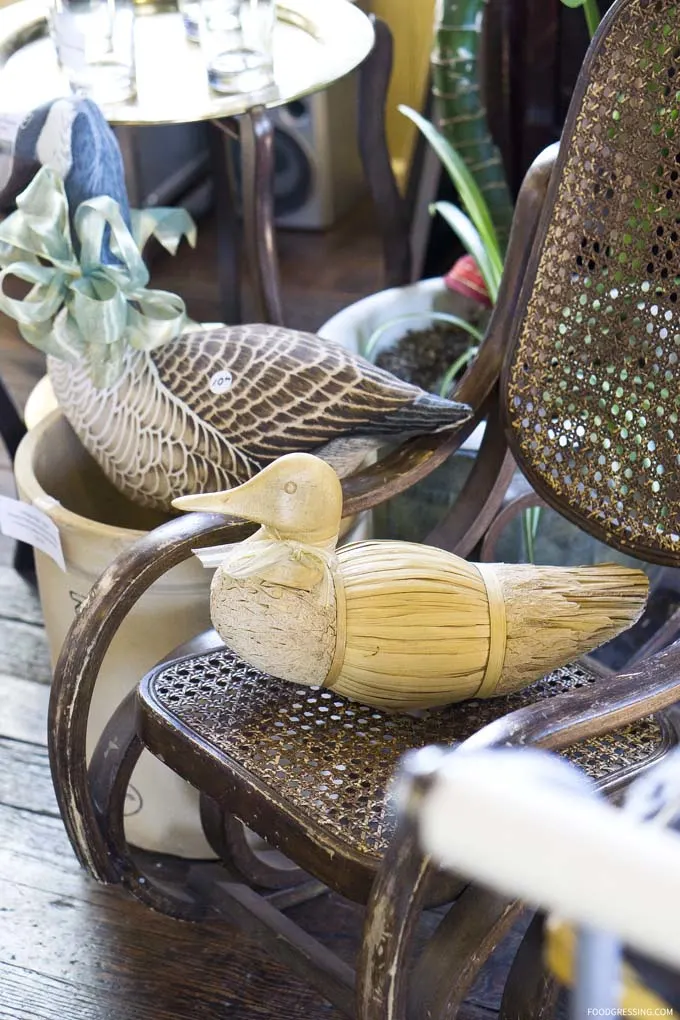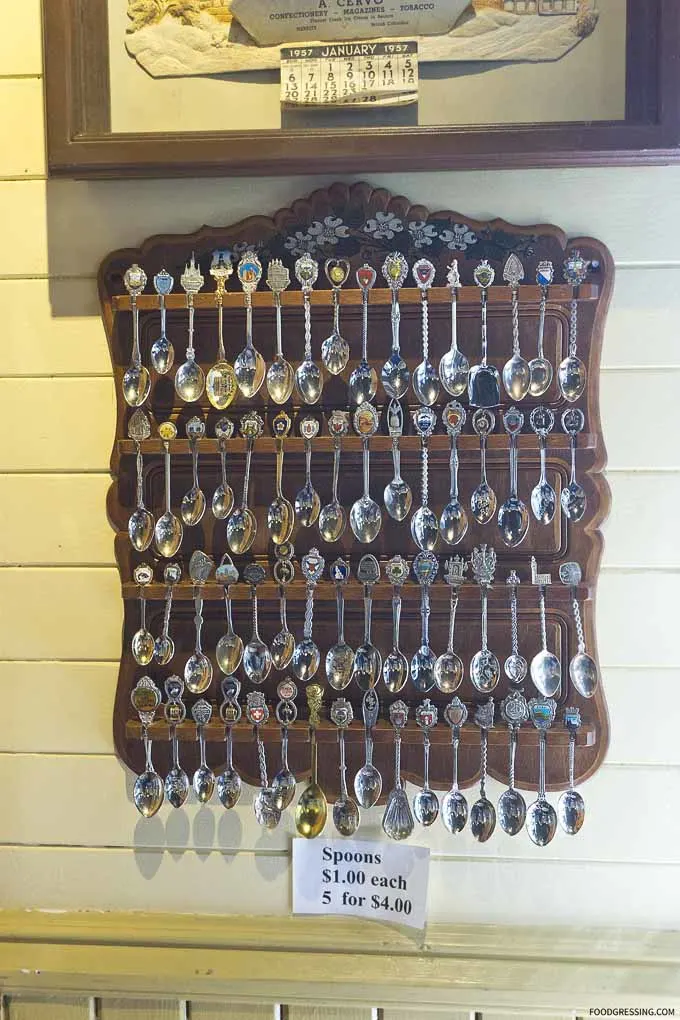 I atoured the Baillie house where the family resided and found it wonderfully well kept. There are summer students on site to offer you a private tour if you wish.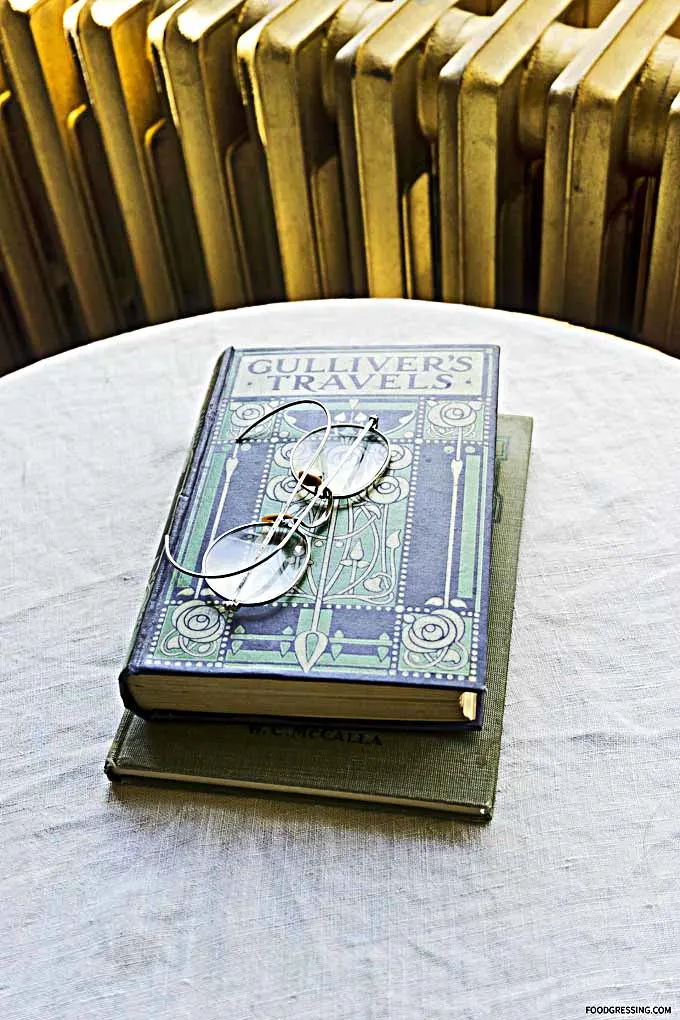 As a foodie, my favourite part of the house was the kitchen which had lots of beautiful bone china.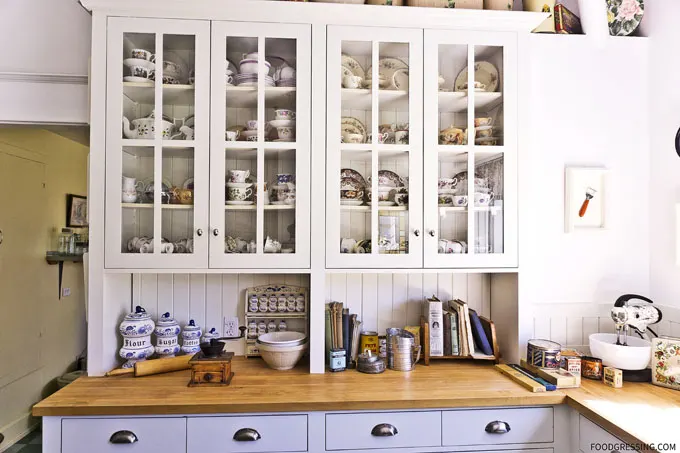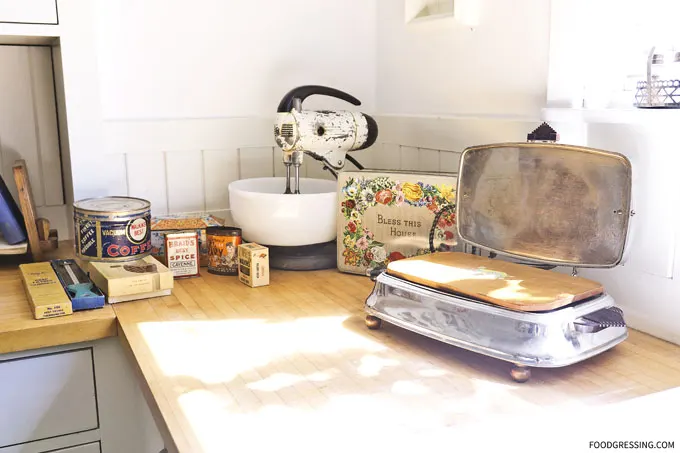 Not to be missed at Baillie House is the ice cream. Visitors can enjoy large scoops of low-priced ice cream with proceeds to The Nicola Valley Heritage Society. A single scoop is just $2; 2 scoops is $4; and 3 scoops is $6. Extra $0.50 for the waffle cone. There I enjoyed half scoops of Chocolate Fudge Brownie and Strawberry Banana for just $2!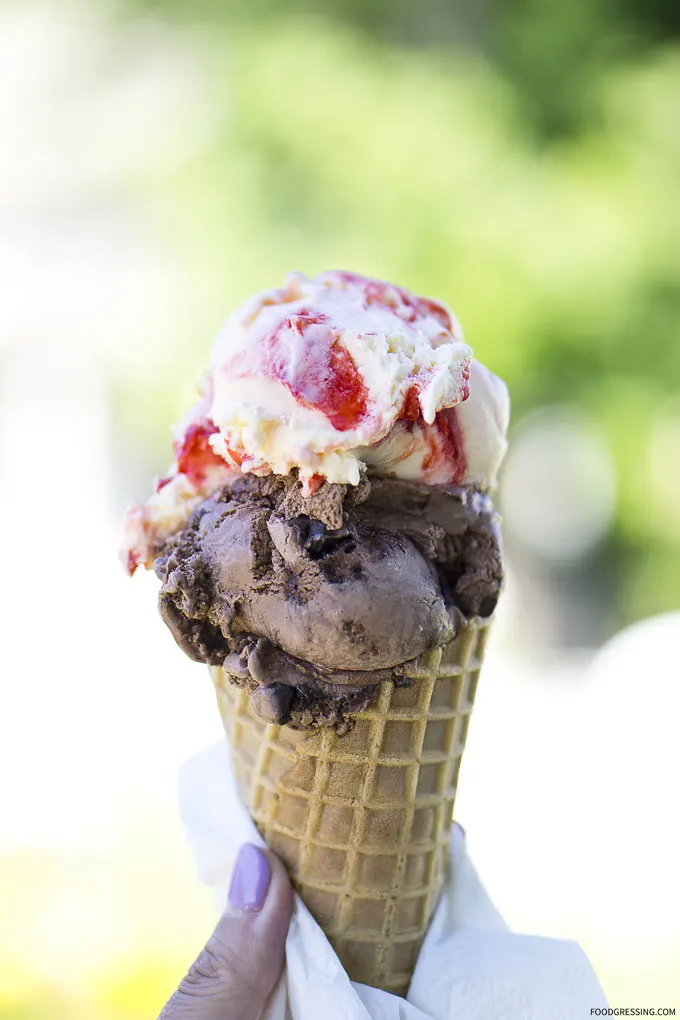 Baillie House is a place where first impressions of Merritt are made. And it's a great one from what I experienced. I encourage others who visit Merritt to start their Merritt adventures there.
Baillie House
Address: 2250 Voght Street, Merritt, BC
Website: http://bailliehouse.com
To read about my other adventures in Merritt, follow https://foodgressing.com/category/travel/merritt/